With the NHL Draft taking place next week on Oct. 6-7, much of the league's attention has now shifted to potential draft orders, trade speculations and prospect pools.
Related: Canadiens' 50-Goal Scorers
But for now, I'd like to put some distance between the spectacle of the draft and free agency and focus the attention on Joel Bouchard, the head coach of the Laval Rocket (the Montreal Canadiens AHL affiliate) and two prospects already within the organization.
Those two players are Joel Teasdale and Rafael Harvey-Pinard. Both possess skills that are conducive to the Canadiens' playing style and therefore are both players who fans should be keen to watch going into the 2020-21 season, provided it happens.
Neither player is eligible to play in high-scoring QMJHL any longer and since both are under contract with the Canadiens, it is most likely that they will spend the season playing for the Rocket.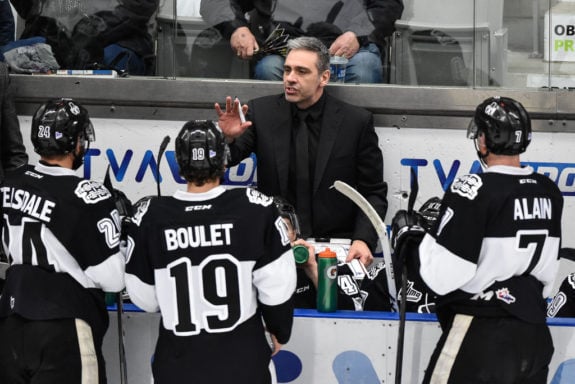 Teasdale and Harvey-Pinard have flown slightly under the radar among the deep prospect pool that the Canadiens now enjoy, yet they have the potential to become solid professionals. It will be Bouchard's job to effectively deploy these two prospects in order to amplify their potential. So who are these players and what do they bring to the table?
Joel Teasdale
I'll start with Teasdale, because his case is particularly intriguing. In the fall of 2018, the 6-foot, 200-pound winger signed a three-year entry-level deal with the Canadiens as an undrafted free agent. The following season, he went on to score 43 goals and 80 points in 66 games split between Blainville-Boisbriand Armada and the Rouyn-Noranda Huskies of the QMJHL.
That season (2018-19), Teasdale took home the Memorial Cup MVP award as the Huskies defeated the Halifax Mooseheads to win the Memorial Cup Championship.
He finished the QMJHL playoffs with 14 goals and 34 points in 20 games. In the Memorial Cup Tournament, he finished with four goals and five points in five games. Teasdale was expected to turn professional during the 2019-20 season before suffering tears in both his ACL and MCL during an on-ice session during the summer of 2019.
Surgery was required to repair the injured ligaments, prompting an estimated seven-month recovery period. However, due to the halt in professional sports (and everything else) caused by the global COVID-19 pandemic, Teasdale was unable to suit up for any games during the 2019-20 season.
This next season will be a large test for Teasdale. There will be many questions. Will a knee injury such as this affect the player's speed? How about confidence and certainty with one's body? Teasdale plays a physical, 200-foot game and there is no telling what the impact of this sort of injury could be psychologically or mentally, especially considering he will be playing against bigger, faster players with Laval than he did in the QMJHL.
If Teasdale can perform at his best, his physicality will create space for scoring chances, particularly around the net. In addition, he possesses enough skill and finish ability that he can capitalize on the chances he does get.
Rafael Harvey-Pinard
Harvey-Pinard is a very different player than Teasdale. He is listed as being 5-foot-9, 175 pounds. He relies heavily on skating ability and skill. His best season in junior was in 2018-19 where he scored 40 goals and 85 points in 66 games. That season, he was the captain of the aforementioned Memorial Cup champion Rouyn-Noranda Huskies.
Later, in June of 2019, Harvey-Pinard was drafted by the Canadiens in the seventh round, 201st overall. Although he was a late pick, he was sought by several teams. As a result of being drafted by Montreal, he was also invited to the Canadiens rookie camp where he really impressed Bouchard and Laval's coaching staff.
At camp, while playing on a line with top prospects Nick Suzuki and Ryan Poehling, Harvey-Pinard did not look out of place. He brought a lot of energy, hard work, and finish to their line. I noticed at the time how he had little hesitation around driving to the net, especially for a player who is considered smaller than average.
How Bouchard Can Help?
Bouchard has been a good fit with the Laval Rocket, helping many young players improve. He has helped prepare young defensemen such as Victor Mete and Noah Juulsen for the NHL. In addition, his work with Jesperi Kotkaniemi in Laval this season appeared to rehabilitate the young center's self-confidence after he stumbled in his sophomore season.
In regard to Teasdale, Bouchard coached him when he played for the Blainville-Boisbriand Armada during the 2018-19 season, so there is some familiarity between the two. This familiarity could be beneficial to Teasdale as he navigates the mental uncertainty of his abilities at the pro level.
In addition, Bouchard will have to work with Teasdale to round out his two-way game at the pro level. In junior, Teasdale was a big body, using his size and strength to score. In Laval, and ultimately in the NHL, this will prove more difficult. With that said, he will have to adjust and learn to score in different ways.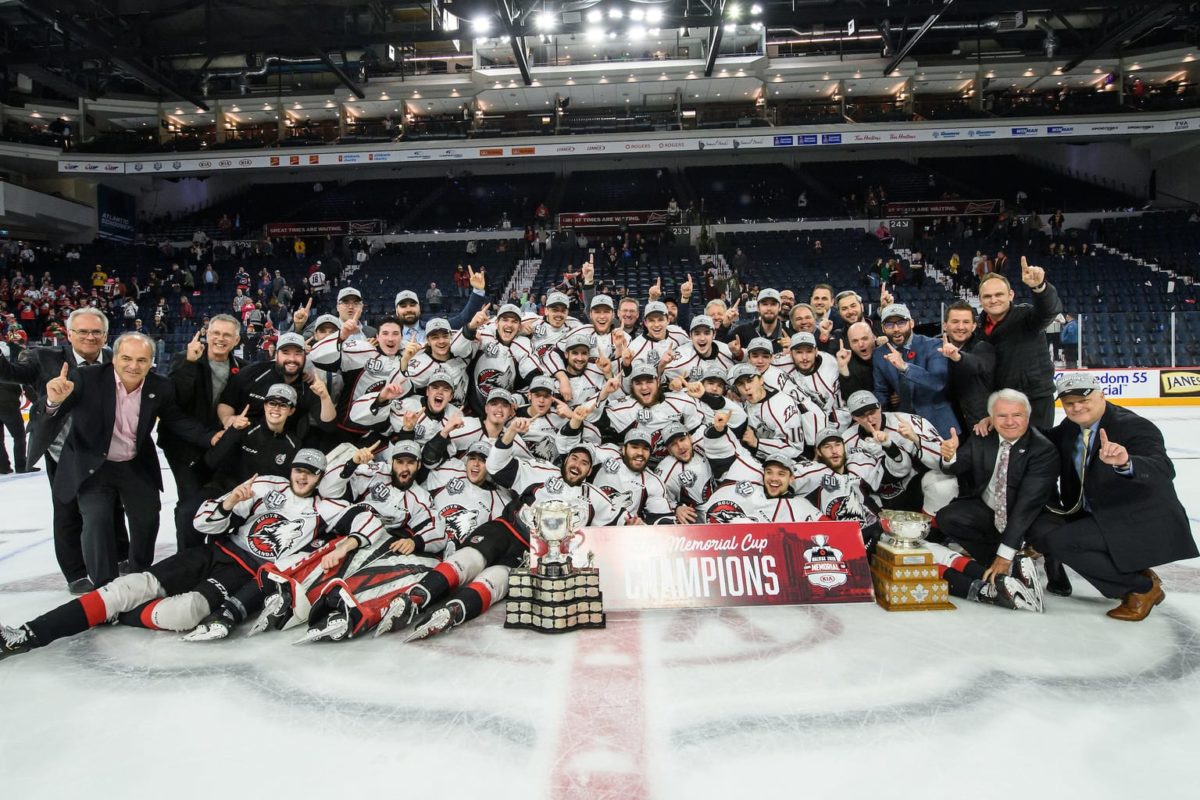 As a result, Bouchard will have to instill a level of patience into Teasdale's defensive game to make up for a possible speed deficiency. With patience, he will be a more reliable defensive player, making him more effective at causing turnovers and more likely to create scoring chances in transition. This type of defensive reliability would fit the Canadiens style and likely catch the eye of a coach like Claude Julien.
The same is true of Harvey-Pinard. Bouchard needs to find a way to use Harvey-Pinard's speed for the purposes being a strong two-way player. This means being quick on the forecheck and quick down low in both zones to nullify any size disadvantage. Of course, his speed will also be needed for backchecking and for creating turnovers as well.
Related: NHLers by Country: On Top of Their Game and the World
With Bouchard behind the bench, there should be confidence that Teasdale and Harvey-Pinard will be given an opportunity to prove themselves. Considering their skill levels and championship pedigree, they should be able to make an impact for the Rocket in 2020-21. If they take the advice of their coach, the could wind up being bubble players for the Canadiens. Fans should keep an eye on their progress and be excited about their potential.
---
---