Eighteen years ago, Boston Bruins goaltender Andrew Raycroft took the National Hockey League by storm.

Boston's fifth-round pick in 1998 had spent the previous three seasons bouncing back and forth on Interstate 95 between Boston and Providence. In fact, a majority of Raycroft's early professional career in the AHL, playing in 121 games on the Bruins' farm club with a 56-48-13 record.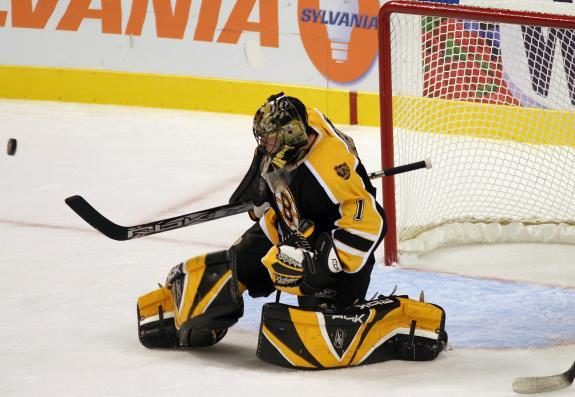 However, the 2003-04 season was anything but average for Raycroft and the Bruins. It would prove vital to the future of the franchise.
Raycroft's Calder Trophy-Winning Season
With Steve Shields, Jeff Hackett, and John Grahame all departing, Raycroft was given the opportunity to be the starter in Boston, beating out Felix Potvin for the role in training camp. He would proceed to find lightning in a bottle for the best season in his professional career.
Related: Top 3 All-Time Bruins Goalies
The Belleville, Ontario-native played in 57 games for the Bruins during the 2003-04 season and quickly became a household name in Boston. Raycroft went 29-18-9 with a 2.05 goals-against average and .926 save percentage. That season, his statistics were comparable to Martin Brodeur, Marty Turco, and Miikka Kiprusoff.
Not too shabby for a rookie goaltender to be rubbing shoulders with some legends at the position.
In the same season, an 18-year-old, Quebec-born rookie named Patrice Bergeron was also a rookie in Boston. Combined with Raycroft, they helped the Bruins to a Northeast Division title and paired up in this famous ad campaign. Both rookies did their part in guiding the Black and Gold to the playoffs that season.
Raycroft earned Hart and Vezina Trophy consideration for his stellar regular season performance and took home the Calder Trophy as the league's best rookie. He beat out future Bruin Michael Ryder, the aforementioned Bergeron, Joffrey Lupul, and Eric Staal, among others, for the honor.
Falling Back to Earth
While play was halted for the 2004-05 NHL Lockout, the young netminder spent time in Finland, playing for Tappara Tampere. However, Raycroft couldn't find his groove after six-plus months off from the game. After the lockout ended and hockey resumed for the 2005-06 season, his struggles continued.
That year, Raycroft lost his job and mojo in Boston. He played in just 30 games that season, going 8-19-2 with a putrid 3.71 goals-against and .879 save percentage. The Bruins were the fifth-worst team in the NHL that season and Raycroft quickly found himself third on the depth chart behind Hannu Toivanen and Tim Thomas, who would lead Boston to a Stanley Cup five years later.
Boston was in transition during the 2005-06 season. Captain Joe Thornton was traded, coach Mike Sullivan was fired, and Jeff Gorton became the interim general manager after Mike O'Connell was dismissed. Raycroft had his own transition that season, as it was the first which required goalies to wear sleeker equipment.
More changes were coming that summer.
Raycroft Traded to the Maple Leafs
On June 24, 2006, Gorton engineered one of the greatest heists in Bruins history, trading Raycroft to the Toronto Maple Leafs for 2005 first-round pick Tuukka Rask. Boston had the option of choosing either him or fellow Leafs prospect Justin Pogge. That's a pretty good return for a player who was nearly released prior to the trade. (from 'Simmons: Bruins would have taken Pogge instead of Rask from Maple Leafs for Raycroft,' Toronto Sun, 06/08/2013)
The other option, Pogge, played just six games in the NHL. Raycroft spent just two seasons in Toronto. Rask is now the Bruins' franchise goaltender for the foreseeable future.
You may also like:
Thankfully for Bruins fans, Gorton made the right call. On the other hand, Toronto gave up valuable assets for a potential starting goalie, much like they would do years later for both Jonathan Bernier and Frederik Andersen.
It is still thought of by many as the Leafs' worst trade in franchise history.
Raycroft's Downhill Slide & Retirement
After joining the Maple Leafs, Raycroft went on to put up respectable numbers during the 2006-07 season. He tied Ed Belfour's franchise record for wins in a season, with 37, and played in an unthinkable 72 games. Toronto fell one point short of making the playoffs, dropping the penultimate game of the season to the eighth-place New York Islanders. A win there would have propelled the Leafs into the postseason.
Unfortunately, Raycroft's career spiraled in a hurry after that season. The 11-year veteran proceeded to play for four different teams in the final six seasons of his NHL career. Colorado, Vancouver, and Dallas all took a chance hoping he could find a way to find the form that he had in 2003-04.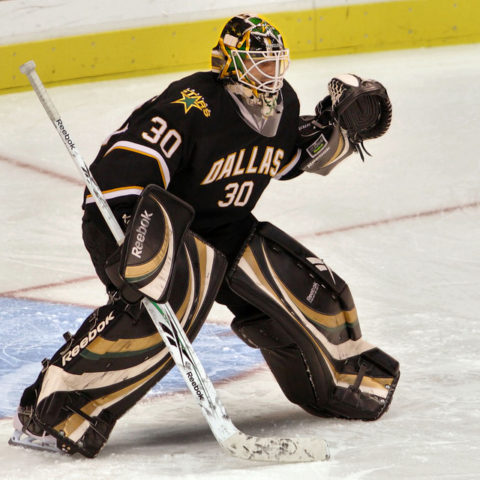 Raycroft was never able to resurrect his career in the NHL. After no team would sign him during the summer of 2012, he played for one season in Italy and another in Sweden before retiring from professional hockey.
In an interview, Raycroft disclosed his reasoning to the Boston Globe's Nancy Marrapese-Burrell.
It was an amazing experience for [my family] but we just couldn't do it another year, there was just no way. Hockey was fun but it wasn't enjoyable enough to keep playing.

from 'Notes: Andrew Raycroft enjoying new job at UConn,' Boston Globe, 02/20/2015
He is married with three children. It was difficult for him to pack up his entire family multiple times over six years and find a stable place to live, making the decision to retire easier.
After hanging up his skates, he was brought on as a volunteer coach at the University of Connecticut to assist their goaltenders as the university entered its inaugural season playing in Hockey East, one of the toughest college conferences in the country. Raycroft has also spent time as a guest studio analyst for the Bruins, providing valuable insight on the game.
To this day, Boston is still reaping the benefits of his Calder season in 2003-04. Raycroft's short-term success enabled the Bruins to secure a major piece of their long-term future. Rask was one of the better goalies in the league this season and Boston is a Stanley Cup contender.
For Raycroft, he joined many others as someone who enjoyed their 15 minutes of fame at the NHL level but could never achieve consistency at a decent pace thereafter. (from 'Jonathan Cheechoo and the NHL's biggest one-hit wonders since 2000,' Chicago Sun-Times, 03/06/2018) Some, like Jonathan Cheechoo, benefitted from others and struggled on their own. Some, like Jimmy Carson, suffered injuries and never reached their peak again. For Raycroft, the 2004-05 NHL Lockout and subsequent changes to the game altered his future and prevented him from returning to his rookie form.
---
---
Latest News & Highlights
---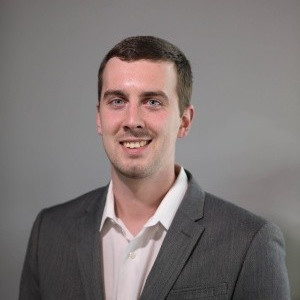 Tony Wolak is based in the Washington D.C. area and covers the Detroit Red Wings for THW. As a former junior and college hockey player, Tony has a unique perspective on Red Wings topics.