When the Toronto Maple Leafs traded top goaltending prospect Tuukka Rask to the Boston Bruins in 2006, there were obvious risks attached to the move.
Related: Tuukka Rask is an Elite Goaltender
Rask, taken in the first round just one year prior to the deal, looked like the real deal as a goaltending prospect at the time. The Bruins, well aware of his potential, saw an opportunity to capitalize on their goaltending depth at the time by moving Andrew Raycroft to the Maple Leafs to acquire a future piece in Rask.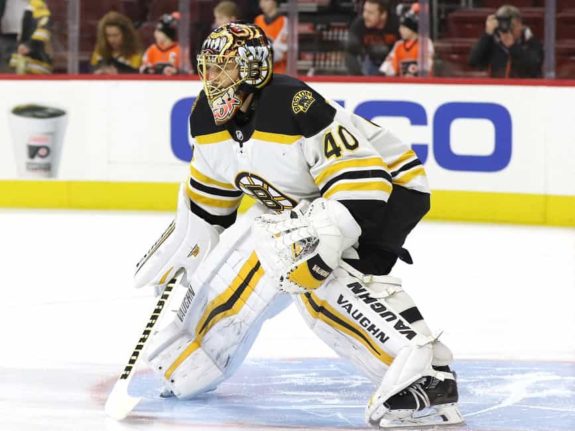 In two seasons with the Ilves Tampere Junior team in Finland, Rask went 29-13-11 and compiled a 2.05 goals against average in 56 games. He would go 17-3-4 with a 1.86 goals-against average in his final junior season in 2004-05 while adding a 9-1 record with a .87 goals-against average that year in the postseason.
In 30 games in the Finnish Elite League the following season, Rask would post a 12-8-7 record with a 2.09 goals-against average in 2005-06 just prior to his trade to the Bruins.
"We had an opportunity, with three good, solid goaltenders who are all number one goalies in the NHL, and they couldn't all play for us," said then Bruins' interim general manager Jeff Gorton. "Andrew had some value and we were able to move him for a player we really like, who is along the lines of Hannu Toivonen."
Unfortunately for the Maple Leafs, Raycroft never returned to his 2003-04 Calder Trophy-winning ways when he went 21-18-9 with an astounding 2.05 goals against average and a .926 save percentage. He would play in only 91 games with the Maple Leafs, compiling a record of 39-34-14 while posting a subpar 3.17 goals-against average and .890 save percentage in that time.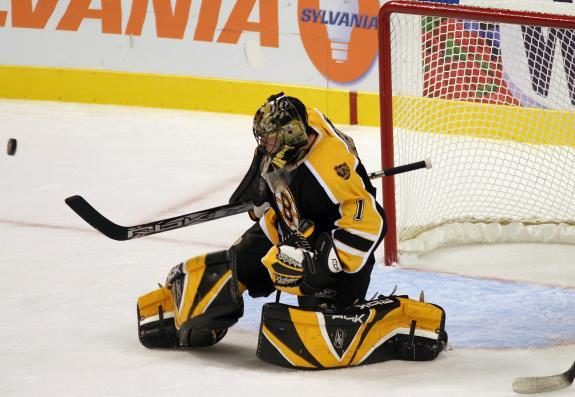 He finished his career with a 113-114-27 record and a 2.89 goals-against average and a .900 save percentage in 280 games split between the Bruins, Maple Leafs, Colorado Avalanche, Vancouver Canucks and Dallas Stars.
Rask, on the other hand, went on to become one of the best goaltenders on the planet with a Vezina Trophy to his credit in 2013-14 and a Stanley Cup ring courtesy of his backup duties to Tim Thomas in 2011.
Rask Finding His Stride
While the Maple Leafs may have figured out Rask over the last two seasons, holding him to a 1-4-0 record and a .883 save percentage in that time, the 31-year-old Finnish netminder has found his groove at the perfect time against the Maple Leafs this postseason.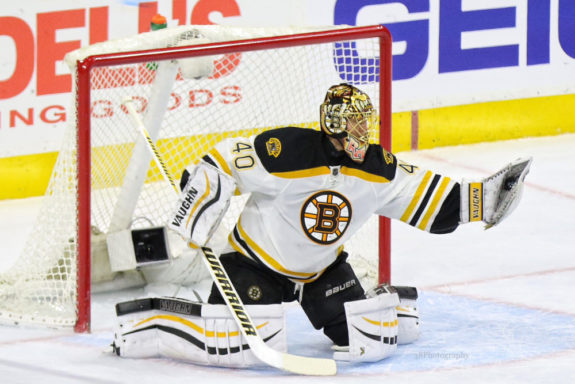 With the Bruins up 3-1 in their first-round series against the Maple Leafs with the next game slated to take place in Boston on Saturday, Apr. 21, Rask has been stellar in net for his team. While he may have allowed three goals and four goals in Game 2 and Game 3 respectively, his performances in Game 1 and Game 2 have more than made up for it in the long-run.
Rask has allowed a total of nine goals in four games so far this series, giving him a 2.25 goals-against average. He's also made 113 saves on 122 shots, giving him an impressive .926 save percentage.
Rask Deserves as Much Credit as Anybody
Much of the Bruins' success has been (rightfully) attributed to the team's top-line of Patrice Bergeron, David Pastrnak and Brad Marchand. To be fair, the trio have a combined six goals and 23 points this series in four games (Bergeron has only played in three games following his absence from Game 4 due to an upper-body injury).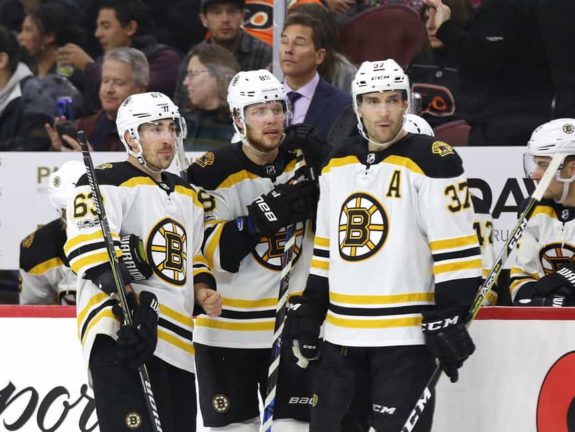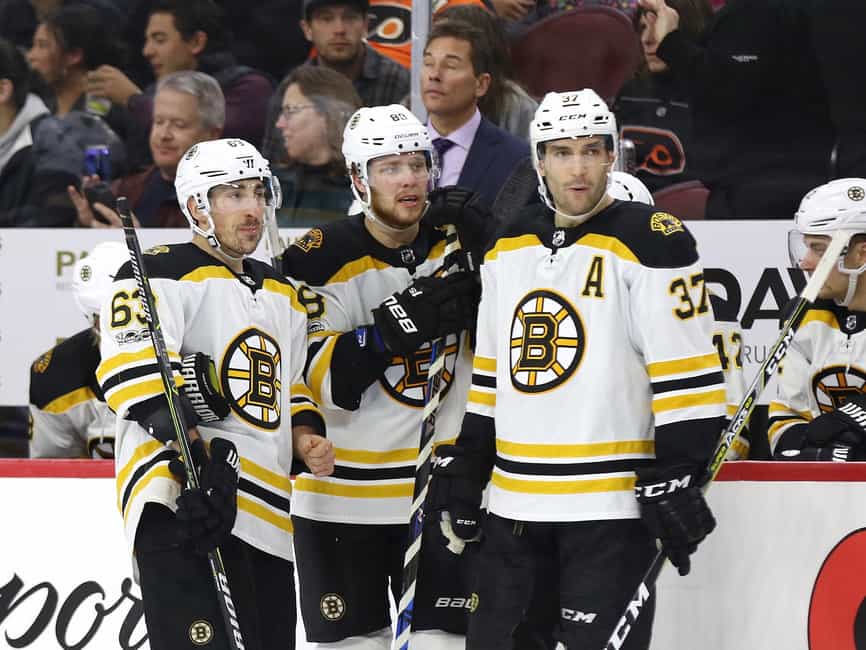 With Rask being a popular target for criticism from Bruins' fans over the last few years, it isn't surprising to see his performance so far this postseason find itself as a secondary narrative. Without their veteran goaltender in place,  however, it would be hard to imagine the Bruins playing as well as they have been.
Related: Jake DeBrusk Overcoming Adversity
Due to his ability, Rask not only keeps the puck out of the net but he also instills confidence in his team to take some chances that they may not feel comfortable doing if a less reliable goalie was behind them. For one reason or another, Rask will probably never entirely win over the Bruins' faithful. Despite this, his importance to the team cannot be overstated.
For those who do appreciate what Rask can do on the ice, his ability has never been in question. A few shaky years that could be explained by a myriad of things, from a depleted defensive group to the lack of a consistent backup goaltender, should not define the career of Rask. With that in mind, the Bruins' goalie can prove this postseason with a solid run that he is indeed still capable of playing when the stakes are large.
Brandon Share-Cohen has covered the NHL and various professional sports for seven years. Working with The Hockey Writers, Brandon works extensively on covering the Boston Bruins in addition to his role as the News Team Lead.