The messages from the New York Rangers front office about the haste of the rebuild has been vague, if not non-existent. While imagining a multi-year rebuild like the Toronto Maple Leafs may seem ideal for long-term organizational success, that's never really been the Rangers' way.
As Bob McKenzie so eloquently put it, "At the end of the day, New York is New York and the Rangers are the Rangers."
In his comments to the New York Post, the Rangers top executive Jim Dolan removed any doubt about where the club is headed. Dolan was careful to include caveats in his declarations, but the message was clear.
"Our intention isn't to be at the bottom," he said, and combined with the rest of his comments, he's removing all doubt about the franchise's intentions.
New Stars Mean a Quick Rangers Rebuild
Spending big money on marquee free agents or trading significant assets for veteran elite players aren't, generally, moves synonymous with the first offseason of a rebuild. The Sabres' free agent signings of Matt Moulson and Kyle Okposo, among others, should serve as a red flag for any club looking to expedite their rebuild. Dolan, however, seems keen to the idea of spending big to acquire a key piece.
And I know we need that one great player who can make a difference. We've identified some who might become available, and if they do, we want to be in position where we're able to get them.
Being in a position to "get them" means not only having the financial flexibility to shell out $10+ million per year on salaries — it means positioning the roster to compete right away. Assuming that Dolan is referring to Erik Karlsson and John Tavares, who would be key to an aggressive Rangers rebuild, spending three years on a tanking roster is a non-starter for star free agents.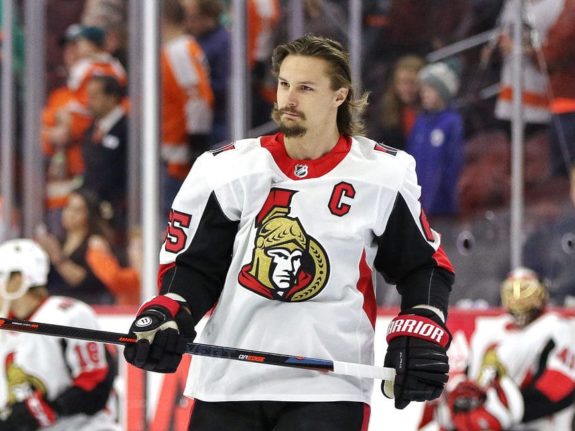 In addition to an intent to avoid the league's cellar next season—and, as a byproduct, the top of the draft—Dolan has explicitly thrown the Rangers name into the ring for this offseason's marquee players. This isn't a surprise and should answer any questions about how long the rebuild will last.
No Rebuild With Lundqvist in Net
Teams betrothed to superstars generally can't sell a rebuild, especially when their contracts are prohibitive. The Chicago Blackhawks, for instance, with Jonathan Toews, Patrick Kane, Duncan Keith and, to a lesser and more painful extent, Brent Seabrook, don't have the flexibility to rebuild in the offseason. They will have to roll with what they've got.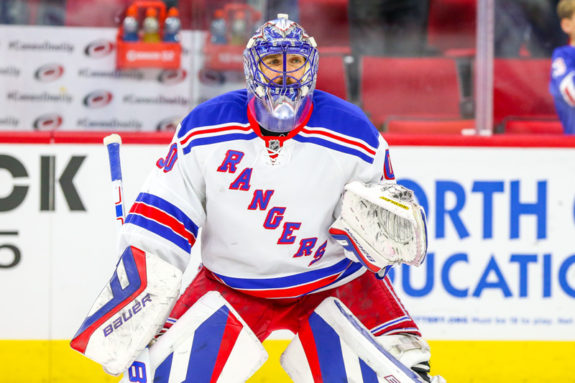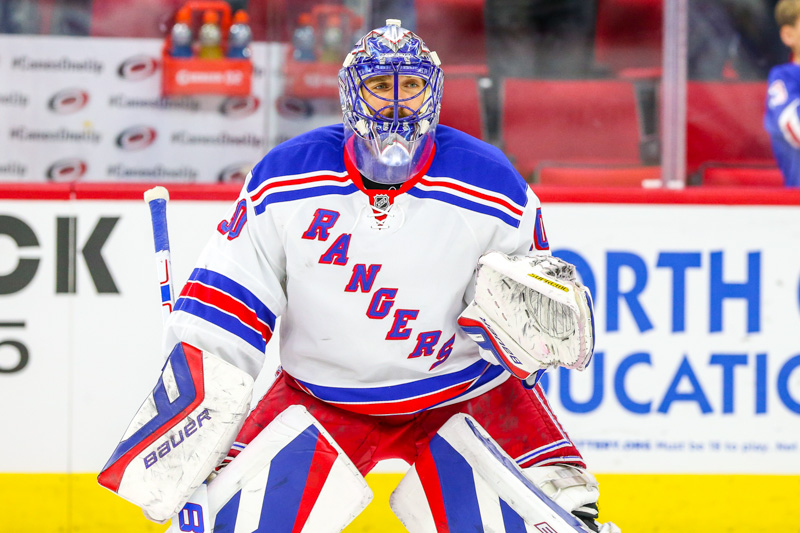 While the Rangers aren't in quite as rigid a situation, goaltender Henrik Lundqvist is in the same class of athlete. It's hard to envision the Rangers bottoming out and winning less than 30 games as a team with a goalie who has a resume with a decade of 30-win seasons. While the choice to remain a Blueshirt appears to be his, Lundqvist's presence, nearly on its own, means shooting for the playoffs.
"We told Hank that if he didn't want to ride it out through this process, we'd find a good landing place for him," Dolan said during a conversation at his MSG office. "But he said that he wanted to stay and see it through. I'm very happy that's the way he feels. I think with him at the top of his game, that gives us our best chance of competing for a playoff spot next year."
Trading Lundqvist for a massive haul could have expedited the Rangers' rebuild if the team was committed to losing. But with the King between the pipes, Dolan appears more committed to playoff contention.
The Rangers' Coaching Caveat
If there's one meaningful caveat to Dolan's exclamations that the Rangers aren't going to have a long rebuild, it's in his requirements for Alain Vigneault's replacement.
The guy we hire has to be a developmental coach, I can't stress that enough.
Hiring a developmental coach, rather than one who can push a veteran roster to a playoff run, like Vigneault did in his first season at the helm, suggests an emphasis on rebuilding through youth and the losses that come with it. Developing young players is always a priority, but hiring Sheldon Keefe or another new name is a nod towards a full rebuild.
It doesn't quite align with the rest of Dolan's win-now message, which could mean he's open to a losing season or two. But, as he said, "We're rebuilding but it doesn't have to take forever." Given the possibility of adding an elite player or two and Lundqvist's commitment to the Rangers, not taking forever is likely an understatement.
An Upstater and long-time Rangers follower, I've been writing about the Blueshirts off and on since college. My earliest memory is playing as the Rangers on NHL '95 for SNES, and, inconveniently, started watching as a kid right after the 1994 Cup. I look to find a balance between analytics and eyeballs, and wish it was easier to write about board play.