Two nights after scoring five goals in a Game 3 win against the Tampa Bay Lightning the New Jersey Devils only managed to get one goal and were pushed to the brink of elimination following a 3-1 loss in Game 4. They had scored first to take the early lead, but that only lasted for 3:07 and less than seven minutes after they scored New Jersey found themselves trailing 2-1 with zero momentum.
That 2-1 lead lasted for the next 44 minutes until Nikita Kucherov completed a three-point night when he potted his second goal of the game into an empty Devils net; Kucherov now has nine points (4g-5a) in the first four games of the series. The Lightning's leading scorer also knocked New Jersey defenseman Sami Vatanen out of the game late in the opening period with a hard hit that the Devils' best defender never saw coming. 
4 angles of the Kucherov hit here. I think it is a vicious textbook legal hit. "Vatanen slow to get up after huge hit by Kucherov https://t.co/pt38UU4M0p via @YouTube"

— Troy Westwood (@TroyWestwood) April 19, 2018
"I think Kuch tonight flexed his muscles," Lightning bench boss Jon Cooper said after the game. "He's pretty dynamic on the power play, but tonight I thought all-around he was the best player on the ice tonight. When you're playing both sides of the puck and contributing defensively, offensively, physical, and engaged – it lifts your team."
Special Teams
The Devils were able to finally hold Tampa without a power-play goal for the first time all series, but it was their own ineptitude with the man advantage that may have cost them a chance to tie the series up. While their penalty kill went 5-for-5 in Game 4, New Jersey's power play converted a 5-on-3 (Kyle Palmieri) and then went 0-for-5 (five shots on goal) the remainder of the game. Far too often they were looking for the perfect pass and coming away without a shot on goal before the puck was cleared out of the zone.
"New Jersey's got a good hockey team, I've said this time and time again," said Cooper. "We give up the 5-on-3 goal, and I just loved our response. I understand we went offside on a play (disallowed goal), you can't argue with that. But it was bang, bang, bang. The crowd is into it when they're up 1-0 and all of a sudden they're down, it kind of took a little bit of life out of the building."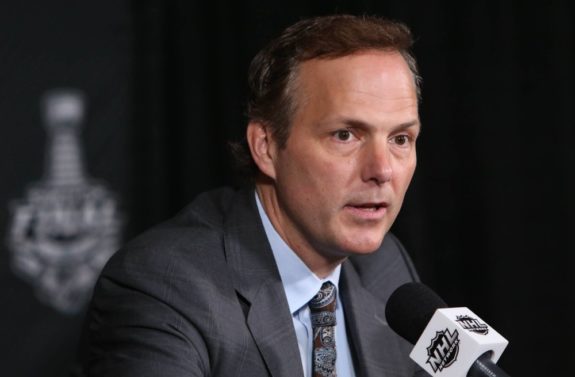 "Your power play can help you win games, but your penalty kill really wins games for you. If you're keeping them off the board, it's kind of a wash. I just thought our penalty kill tonight was outstanding for us," added Cooper.
"I thought as the night went on our power play was a real drag on the group," Taylor Hall said following the loss. "Guys on the power play, when you're not scoring, you're not producing – it's hard to play with confidence; it's hard to play with poise."
Season Slipping Away
Hall assisted on the lone Devils goal and was only credited with one shot on goal, which came on a breakaway that forced a third-period penalty by the Lightning; he also took two penalties – including one 34 seconds into Game 4. When asked by The Hockey Writers if he lamented not getting any more shots on goal in the loss he simply replied, "I had 17 shots (on goal) in three games before that."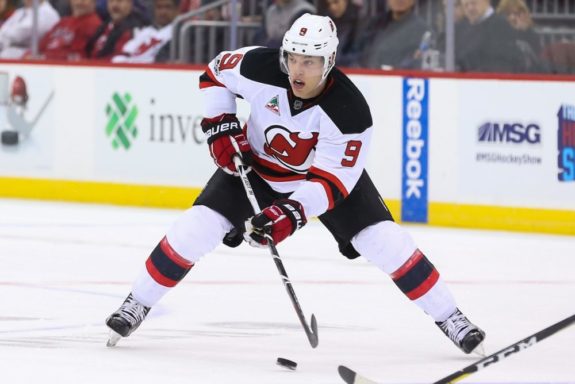 More frustrating perhaps is that the Devils didn't play badly. They had two mental lapses that Tampa pounced on and converted into goals and in the playoffs, sometimes that determines the outcome in closely contested games. On JT Miller's tying goal Hall got caught puck-watching and the former Ranger snuck behind him, took a pass, and then roofed a shot past Cory Schneider from in tight.
On Kucherov's game-winner it was Damon Severson who was unable to tie up the sniper's stick in front of the net and lost the Bolts' leading scorer for a split second. The Devils' D-man was caught spinning like a top and that's all he needed to slip the puck behind Schneider, giving his team a lead they'd never relinquish. 
"We talk a lot about puck management, make sure you are making hard plays and smart plays," said New Jersey's captain Andy Greene. "They're a quick, transition team and they get up and go. That's what feeds them. A couple of times now in this series we could have managed the puck better and didn't, and they made us pay a few times for it."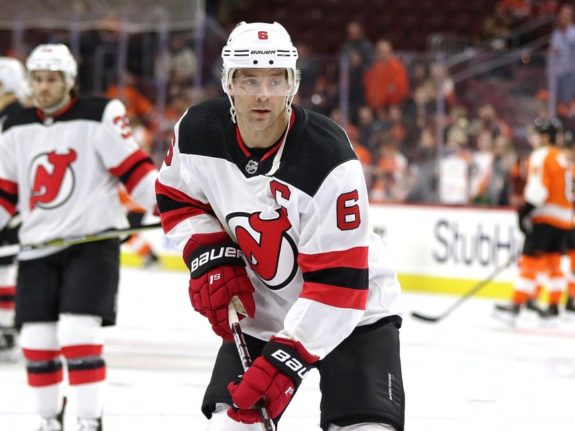 Do or Die Game 5
How do the Devils rebound in the series and win Game 5? "The same way we've done all year," said Schneider. "We can't change a whole lot about our game, I think we all know we can be better in certain areas. We have two days to get ready and we have to go win a road game. We've won some tough road games this year in some tough buildings, so this will be no different. Our goal is to try to get back here (to New Jersey for Game 6)."
Devils rookie Nico Hischier had a frustrating game, was on the ice for all three Tampa goals and knows he has to be better in Game 5. "I didn't start well, but I got better a little bit in the second and third (periods)," said the 19-year-old. "I'm not real happy about my game, I have to be better next game."
"This is playoff hockey, we just have to focus on us. I don't think we played bad," he told THW. "It was a tight game, a playoff game. In the end, it's a tough loss but it's not over yet." Hischier is finding out first hand just how intense the NHL playoffs are and is ready for the challenge going forward as New Jersey attempts to extend the series.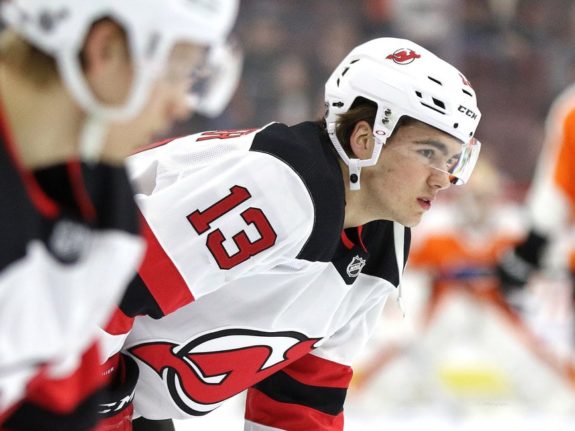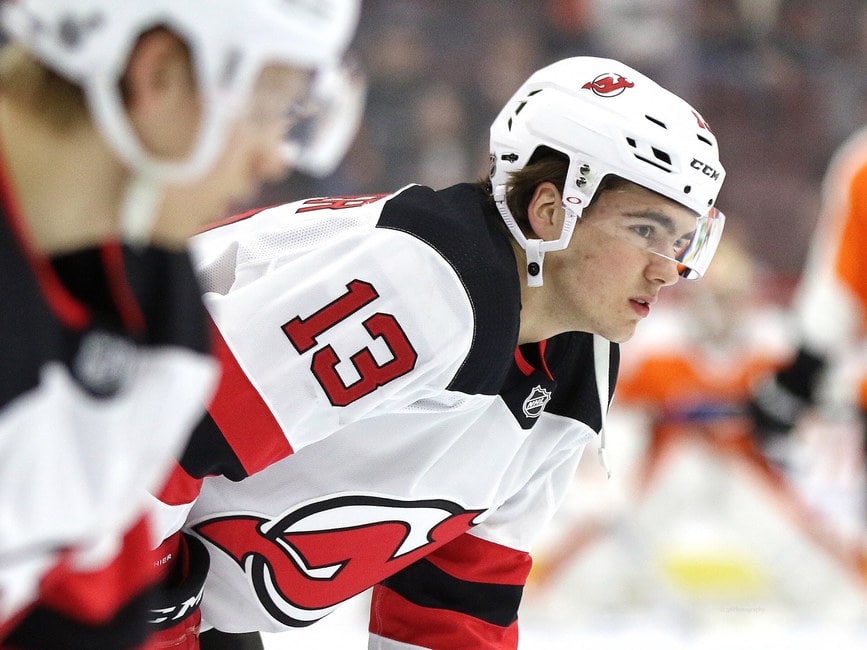 "It doesn't matter which league, the playoffs are always high-intensity and everything is higher. Every little thing matters, every check that you finish matters, every face-off, every decision you make matters. This game is in the past, now we are looking forward."
One of the longest-tenured Devils, Travis Zajac, summed it all up very simply. "We have to go to Tampa and win one game, that's where our focus has to be now. We had our opportunities, Cory played well, our PK was good. There are definitely some adjustments we can make and we'll be ready for Saturday's game."