If you are anything like Mike Felger, you've traded Tuukka Rask 30 times, to anyone who would have him.
You have traded him for superstars, you've traded him for bags of pucks, and you once unsuccessfully tried to trade him for the registration to a 1997 Ford Taurus.
Boston's resident shock jock extraordinaire was hardly alone, however. Sharing that sentiment were throngs of New Englanders, armed with internet connections, ornery dispositions and two original thoughts in their collective heads.
When the Boston Bruins began hemorrhaging talent following their ouster from the 2014 Playoffs at the hands of the hated Montreal Canadiens, Rask's play went down with the ship. Twice in two seasons, Boston was the "best" non-playoff team, and both times the 2014 Vezina Trophy winner looked pedestrian. Average.
Our friend Mike even led the pitchfork-wielding mob to Rask's proverbial front door when the netminder missed a Game 82 with playoff implications due to illness, asking with a straight face, "How do you get sick?" and then blaming him for his illness.
The narratives of Rask being "soft" or overpaid continued throughout last season, despite the Finn's 2.23 goals-against-average (sixth-best in NHL among starters) on a pretty mediocre team.
They continued throughout this season, as Rask fought bad luck and diminishing support from a glorified AHL team to the tune of a 3-7-2 start. Moreover, he was not only being outplayed by his backup, but the team itself, for whatever reason, just looked better when playing in front of Anton Khudobin.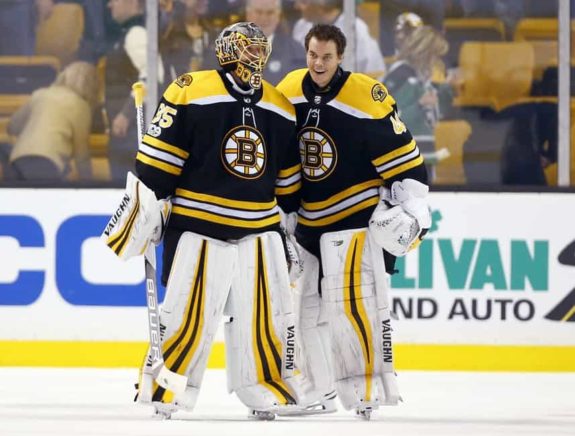 Just when it looked like the Mike Felger's of the world might get their wish, voila.
Something clicked for the 30-year-old on Nov. 29, and he hasn't looked back or slowed down since.
His 37-save effort Thursday versus the high-flying Jets was not only one of his finest performances of the season, but also came when Rask was, once again, sick.
You catch that one, Mike?
The Fabulous Finn
Following Thursday's 2-1 shootout win, the Bruins are now 12-3-1 over their last 16 games. Not only have they created a significant gap between themselves and the Atlantic Division's fourth-place Montreal Canadiens (seven points up with a game in hand), but they are now just two points back of the Toronto Maple Leafs for second place (with a whopping three games in hand).
They're the hottest team in Boston. Not even the perennially-excellent Patriots nor the resurgent and exciting Celtics can lay claim to that title as of this writing. And arguably the biggest reason for this has been the play of the quirky Finn between the pipes.
With all due respect to the unstoppable Bergeron line, Calder Trophy candidate Charlie McAvoy and any other player who has elevated their game over the last five weeks, the team wouldn't be sitting quite so pretty without Rask slamming the door, seemingly at every turn of the bend.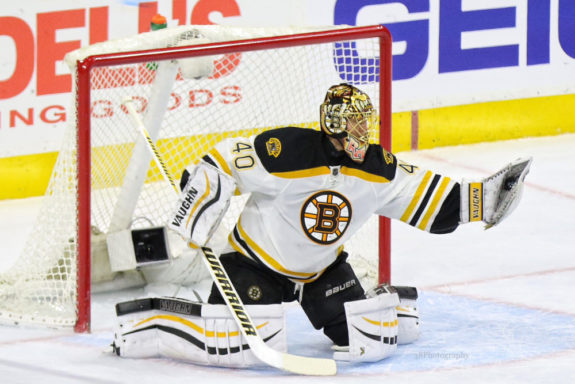 Over his last nine appearances, he has a record of 7-0-1. He has allowed just 13 goals over that stretch for a 1.50 GAA. He has been so unbeatable of late that his GAA for the season is now the NHL's fourth-best among starters, despite his rocky start to the campaign. His .941 save percentage over this span is tops in the NHL. He has beaten the top team in the league (Tampa Bay), the top-scoring team in the Western Conference and five playoff teams in all.
Game-Stealer and Comeback Enabler
He didn't factor into the decision versus Nashville after replacing Anton Khudobin midway through the game. However, he held down the fort admirably, allowing just one goal after "Doby" had conceded four, enabling his teammates to crawl back into the contest.
An affair versus Detroit that had "trap game" written all over it likely would have been devoid of Brad Marchand's late-game heroics had Rask not backstopped his sluggish-looking teammates with 31 saves on 33 shots.
He similarly slammed the door on the New York Rangers in an eventual loss. A fluke of a goal and an awful defensive breakdown while shorthanded put the Bruins in a 2-0 hole 23 minutes into the affair. From there, Rask stopped New York's next 17 shots in regulation, empowering his teammates to chip away, eventually grabbing the equalizer and at least one point after looking dreadful for most of the game.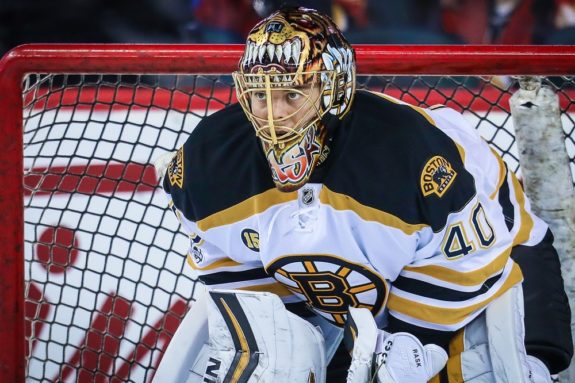 Thursday's performance was of the "statement" variety. With David Krejci back on IR, two key forwards felled by the flu, Brad Marchand playing through illness, one of the league's best teams in town and his Winnipeg counterpart playing lights-out in net, Rask was tremendous. There were multiple occasions in the contest wherein Rask made multiple saves during one sequence, including one occasion in which he stopped four pucks in less than ten seconds.
He stopped 37 of 38 shots overall, including all six he faced at three-on-three in overtime. He made two more saves in the shootout, stopping Mark Scheifele (on pace for 84 points) and Nikolaj Ehlers (on pace for 39 goals).
Rask is keeping his team in games in which they need to make a comeback. He's allowing his team to build upon their leads. He's beating some of the best teams in the league while also making sure the cupcakes or "gimme" games don't sneak up on the Bruins.
It's Tuukka-time.
The Road Ahead
As if things weren't going swimmingly enough for Rask and the Bruins, the road ahead looks appetizing. Though the Bruins catch their D.C.-dwelling kryptonite on the back end of a back-to-back (in which Rask will almost certainly start), ten of Boston's next 13 contests are against teams currently outside the playoff picture. Moreover, seven of those games will be versus Atlantic Division foes, including two against Ottawa and three against Montreal; Boston has yet to face either of the division rivals this season.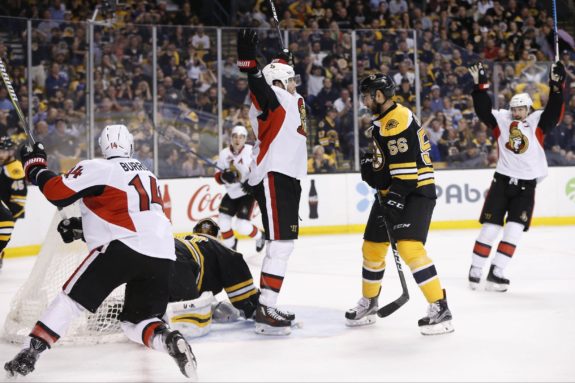 With divisional points always at a premium and all of the upcoming Atlantic opponents off to middling (or worse) starts, continued dominance from Rask could effectively punch Boston's playoff ticket before the calendar turns to February.
Considering the way he has played of late, the fact that his play was previously never as poor as some would lead you to believe and the fact that for the first time since he won his Vezina Trophy he actually has a dangerous, impactful, deep lineup in front of him…this Bruins team has the look of a squad who could make some real waves once postseason hockey begins. They have the recipe, and Rask is the main ingredient.
Until that day comes, Tuukka Rask will just keep doing what he has always done: His best. In sickness and health, good times and bad, regardless of what some shock jock or keyboard warrior has to say about it.
It turns out his best is pretty darn good. Luminous. Some would even say it glows…
Happy Holidays.
Despite being New England's Son (hailing from the Great State of Connecticut), Joe currently resides in Los Angeles, California. One of his earliest memories is of the Bruins losing in the 1990 Stanley Cup Finals, setting up a lifetime of crushing disappointments. He feels genuine sadness for those without a passion to rival his unwavering love for the greatest game on earth.