Two of the Calgary Flames' biggest stars, Sean Monahan and Johnny Gaudreau, struggled statistically during the 2019-20 season. However, a bounce-back could launch the Flames back into the race for the Pacific, assuming they end up staying in their division rather than joining a Canadian division for the coming season.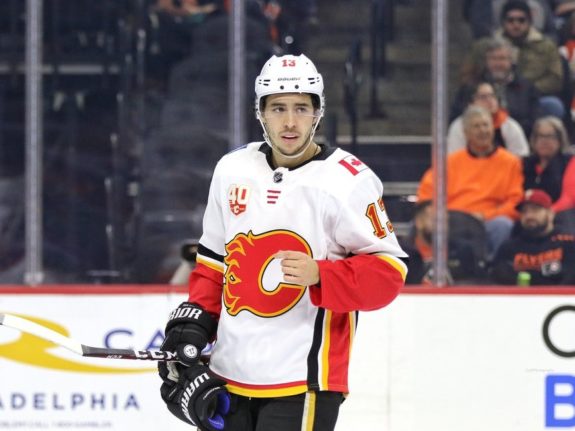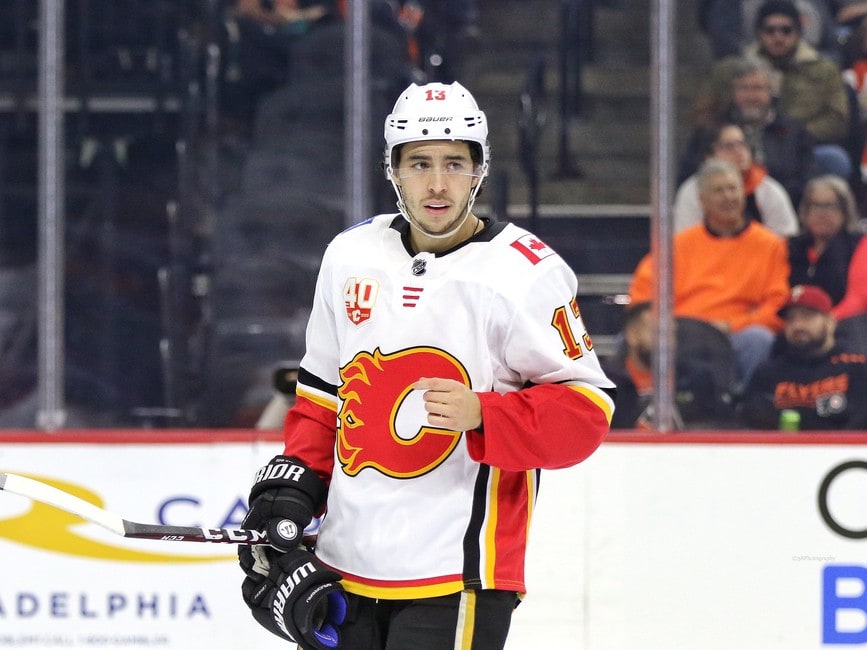 With that being said, there is one player who is a much bigger question mark in regards to a bounce-back which would be the captain, Mark Giordano.
Gaudreau And Monahan
Monahan and Gaudreau have been two of the biggest cornerstones of the Flames forward corps for over half a decade. It seems obvious to say that these two bouncing back could be a major make or break situation for the team, however, with them being mentioned in trade rumors over a majority of this offseason, it's worth reiterating. 
An important side-note regarding the trade rumors would be that if the Flames were to trade one of these players, it would be unlikely that they receive a similar valued piece in the swap. The most likely outcome would be a package of smaller assets, which would only help the Flames if they decided to go for a rebuild rather than moving forward as a contending team. With the recent additions of Jacob Markstrom and Chris Tanev, among others, it's highly unlikely that Brad Treliving would want to go down that route, and rightfully so. The Flames have a solid group despite the high number of departures throughout the off-season and it's important to keep pushing forward.
While Monahan has been generally consistent historically, he followed his career-best season in 2018-19 with the worst season since his rookie campaign. With that being said, Monahan's point numbers weren't terrible. He didn't follow up his breakout season how the Flames would have hoped, but he didn't fall too far off of where he historically would have been in previous seasons.
Gaudreau, on the other hand, has been fairly inconsistent throughout his career. The 2019-20 season wasn't ideal for the 27-year-old, however, it lines up fairly well with his 2016-17 season, in which he had 61 points in 72 games. It's worth noting that following that outlier of a season, he bounced back to set two career-high point totals in a row in the following seasons. In order to keep up with that trend, Gaudreau would have to put up 100 points to set a career-high in 2020-21 following his down year; which is possible but likely improbable. If he could bounce back with an 80 to 90-point season, that would be a best-case scenario for the Flames.
Tkachuk and Giordano
Matthew Tkachuk is one of the bright points from the Flames 2019-20 season, as a result, there's not much worry about him going forward. At 22 years of age, he's already been the most consistent Flames star.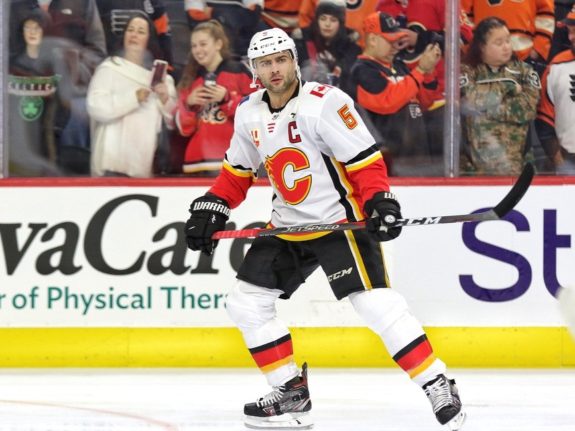 Another player whom it may be more reasonable to worry about is Giordano. He dropped back to the pace he was showing during the 2016-17 and 2017-18 seasons, which at 37 years old could certainly be a permanent regression. Of course, he did have a phenomenal year in 2018-19, however I would expect the 2019-20 Giordano to be the more reasonable expectation going forward. While Giordano's play in 2019-20 wasn't as bad as the typical 37-year old, it's always possible that he continues to regress. The Flames would certainly hope he can hold off Father Time, but it's always a gamble with players reaching the twilight of their career.
If Gaudreau, Monahan, and Giordano all continue their struggles, then the 2020-21 season could end up being a rough one for the Flames. If two of the three, most likely Gaudreau and Monahan, get back to their typical production, then the team will be in a very strong position to compete going forward. Treliving added some strong support pieces, a strong goaltender as well as solidifying the hole left on defense following TJ Brodie's departure. Despite these moves, the success of the Flames will rest mainly on the shoulders of their stars and how well they can perform.  
---
---