Lias Andersson was selected seventh overall by the New York Rangers in the 2017 NHL Entry Draft. More than three years later, he was traded to the Los Angeles Kings for the 60th overall pick in the 2020 NHL Entry Draft.
Andersson hasn't lived up to his potential thus far in his NHL career, but a change of scenery could be exactly what he needs.
Andersson's Potential
Heading into the 2017 NHL Entry Draft, Andersson was compared to NHL legend, Henrik Zetterberg.
A smart, mature, two-way center…good decision-making, leadership qualities and advanced understanding of the game…a true three-zone player…defensively responsible…will drop to block shots or get his body in passing lanes…dangerous forechecker who reads the defense and uses an active stick to disrupt…covers up the ice for his teammates on the backcheck and always gives an honest effort…doesn't commit a lot of mistakes and plays a very calm game while in puck possession…has solid offensive instincts…protects the puck very well and uses all of his frame to hold opponents off the puck…possesses a nice, quick shot release…not a flashy puckhandler, but can carry it up ice and distributes it well…goes to the net and plays in traffic…has solid vision and the ability to set up his linemates…has good balance and generates healthy amounts of speed…a potential two-way guy in the Zetterberg mold.

Future Considerations
Living up to this hype will be very hard for Andersson. Zetterberg was an elite two-way forward who had numerous accolades in the NHL. This included winning the King Clancy Trophy, and most importantly, the Conn Smythe Trophy in 2008 as he led the Detroit Red Wings to the franchise's 11th Stanley Cup.
Andersson's Two-Way Game
Andersson's play has been strange in the NHL. He's been horrible offensively, however, his defensive game has been good. In 66 career NHL games played, he has only scored three times and added nine assists. That's a 0.14 points per game ratio, which is atrocious. The 2019-20 season was his worst yet, as he only had one assist in 17 games played.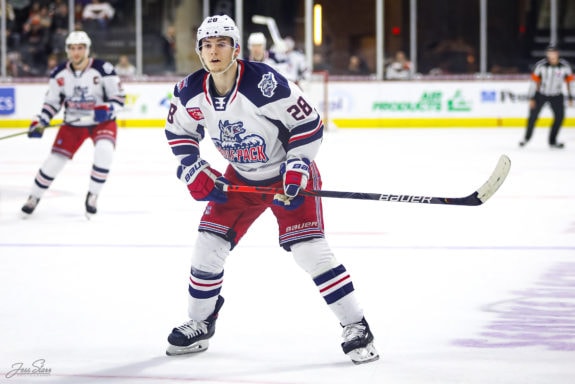 Andersson's defensive game has been the opposite of his miserable offensive game. He's thrown 89 hits in his career, which is 1.30 per game. He's responsible with the puck, as he has way more takeaways than giveaways. His takeaway/giveaway ratio is 26/16, which is very good for a young player. His only defensive issues have been blocking shots, and face-offs. His career face-off percentage is 44.3, and he's only blocked 19 shots (0.27 per game). Excluding his face-offs and blocked shots, Andersson has been a good defensive player.
Andersson's Underlying Metrics
In his NHL career, Andersson's time on ice has been 623:34. This is an average of 10:33 per game. While Andersson was skating, the Rangers rarely allowed shots on their net. He's been out for 350 career shots against (SA), which means the opposing teams rarely got shots off while he was on the ice. He was out for even less scoring chances against (SCA), as only 325 scoring chances against were recorded while he played.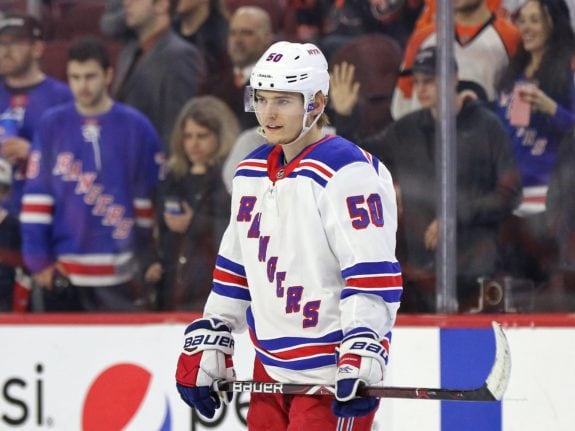 Offensively, Andersson's metrics are atrocious. The Rangers only had 264 shots for (SF) when he played, and they only had 215 scoring chances for (SCF). This means that Andersson has rarely generated offence for his team, however he rarely allows opposing teams to generate offence.
Low-Risk, High-Reward Deal for the Kings
With the pick the Rangers acquired from LA, they selected William Cuylle. He's a good prospect, however, he's been nowhere near as highly touted as Andersson was in 2017. According to Dobber Prospects, 74 percent of first-round picks go on to become NHL players, while only 34 percent of second-round picks do. Andersson has already played in the NHL, and there's no guarantee Cuylle will.
Related: 6 NHL Teams You Might Have Forgotten
Andersson still has tons of potential. He's just 21 years old, and isn't near his prime years. His defensive game is already great, but if he can improve his offence he could be a great two-way forward. The Kings have an abundance of high-end prospects, and they currently have the best prospect pool in the league.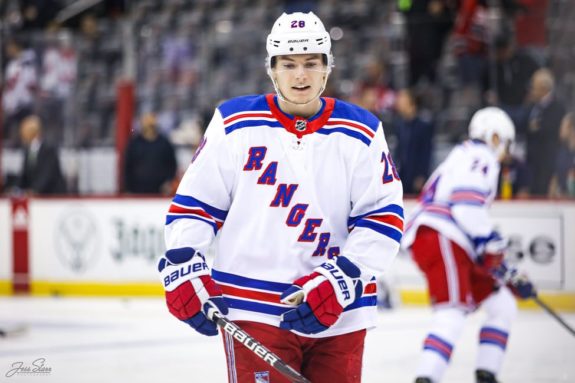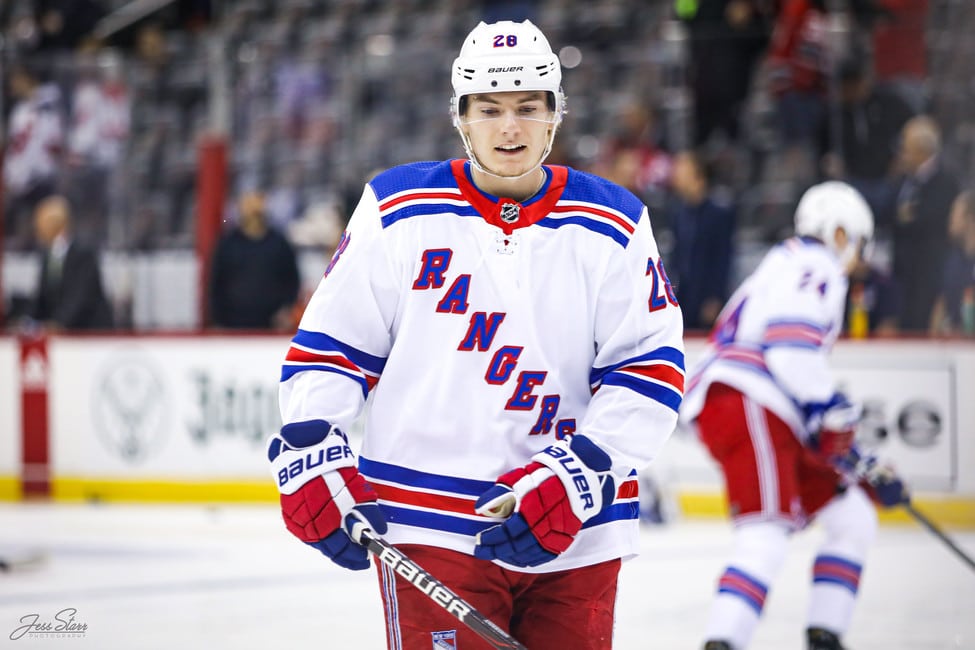 Adding Andersson to a prospect pool that contains numerous high-end first-round picks such as Alex Turcotte, Quinton Byfield, and Gabriel Vilardi could be highly beneficial for the Kings' future, if Andersson lives up to his potential.
Stats are per Hockey Reference and Natural Stat Trick
---
---