On Feb. 11, 2020, Minnesota Wild general manager Bill Guerin orchestrated a significant trade with the Pittsburgh Penguins that gave a "jolt" to his team. Heading to Pittsburgh was talented winger Jason Zucker in exchange for (what is now) a 2021 first-round draft pick, Alex Galchenyuk, and talented defensive prospect, Calen Addison.
At the time of the trade, much of the onus was on skilled forward Galchenyuk and the always coveted first-round pick, in addition to Zucker's departure. Not much was spoken of the Brandon, Manitoba native, Addison. So just who is Addison, how promising is he as a player, and what will he bring to Minnesota?
From Lethbridge to the NHL
Addison's journey began at the junior level with the Lethbridge Hurricanes of the Western Hockey League (WHL) where he quickly established himself as one of the most talented and dynamic defensemen in the Canadian Hockey League (CHL). In 252 career games over the course of four seasons in Lethbridge, he tallied 41 goals and 174 assists for 215 points. He also scored 32 points in 41 career postseason games, signifying himself as a real strong playoff performer who could elevate his game when it mattered most. Canadian junior hockey, for all intents and purposes, had been put on notice.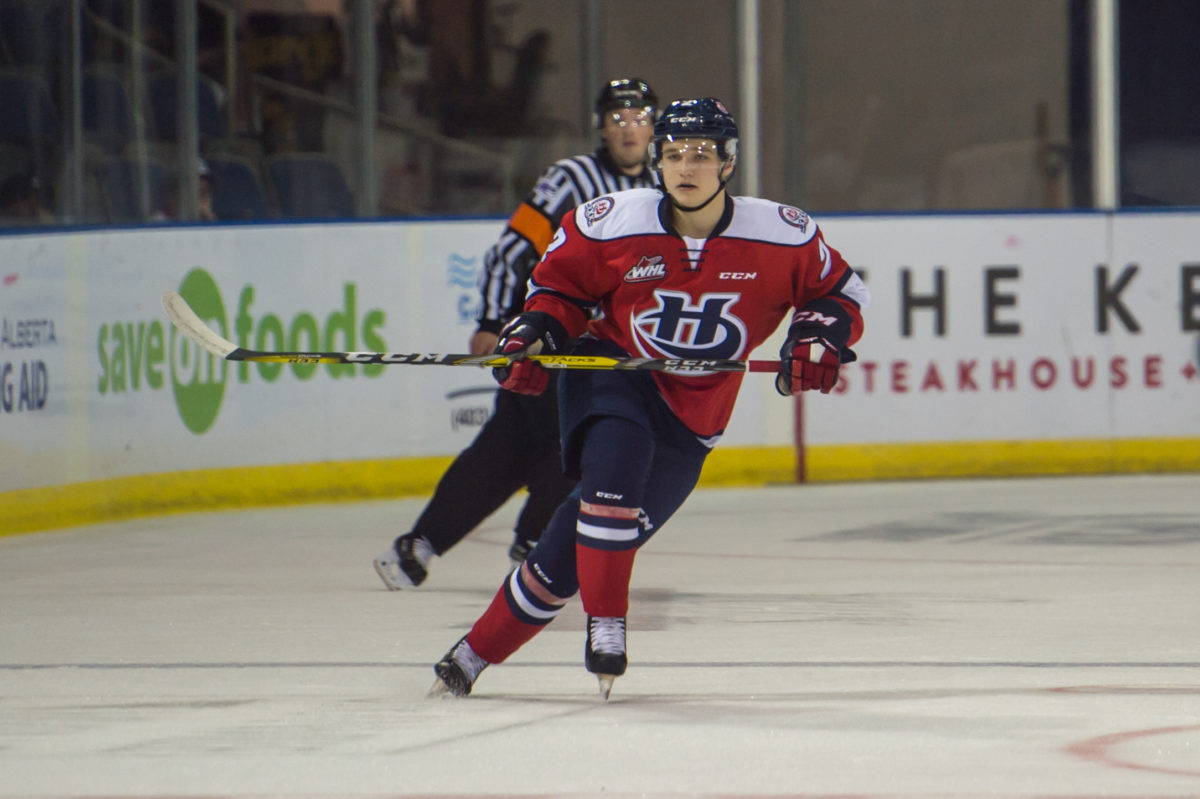 Addison's ability to jump into plays, facilitate a power play, and effectively move the puck became consistent and lethal hallmarks of his game. At the junior level, he eclipsed the 65-point plateau in back-to-back seasons in 2018 and 2019, scoring at a near point-per-game pace. Not too shabby for a defenseman, now wouldn't you say? It wasn't long before pro scouts heard about the little guy from Brandon turning heads in "The Dub." At the 2018 NHL Entry Draft, it was the Penguins who called his name in the second round, 53rd overall. Next up for Addison, was a trip to junior hockey's holy grail, the 2020 World Junior Hockey Championships.
Gold Rush 2020
Few would deny that the annual IIHF World Juniors is one of hockey's greatest tournaments. Stars are born, emotions run sky-high, and it's just one of those tournaments where you have to expect the unexpected. After a strong showing in Lethbridge and throughout the pre-tournament camp, Addison made the team alongside the likes of fellow blue-liners Jamie Drysdale, Jared McIsaac, Bowen Byram, Ty Smith, and Jacob Bernard-Docker.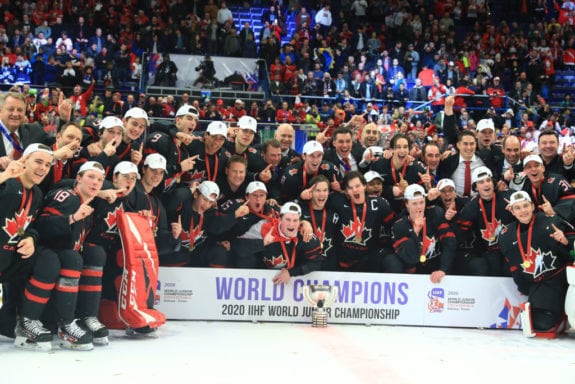 On the world's grandest stage, Addison did not disappoint. In fact, he was one of Team Canada's most important players. His ability to create offense, move the puck with pinpoint accuracy, and just think the game at unprecedented levels were something to marvel at. His statistical output was also something to behold. In seven games played, Addison scored one goal and seven assists, for eight points to go along with a plus-four rating. He finished second amongst defensemen in scoring, trailing only Rasmus Sandin of Team Sweden, who finished the tournament with 10 points. Oh, and by the way, Addison and the rest of his teammates also brought home a gold medal. 
Upon returning to North America, Addison was his same, dominant self this past season in Lethbridge tallying 10 goals and 42 assists for a whopping 52 points in 50 games before being dealt to Minnesota. As he attempts to break into the Wild's opening day lineup whenever the puck drops on next season, few "in the know" across Canadian junior hockey can ever forget Addison's "golden" season for the ages in 2019-20. 
Addison's "Adds" to the State of Hockey
At just 20 years of age, there's certainly a lot to admire (and salivate over) when it comes to Addison. From a sheer talent perspective, he possesses a wide range of attributes on both sides of the puck that would intrigue any scout, coach, teammate, or executive. While defending, Addison uses his strong skating ability and foot speed to close gaps, reduce space, and wiggle his way out of trouble. With the puck on his stick, he is eager, poised, super-confident, patient, and loves to move the puck up the ice.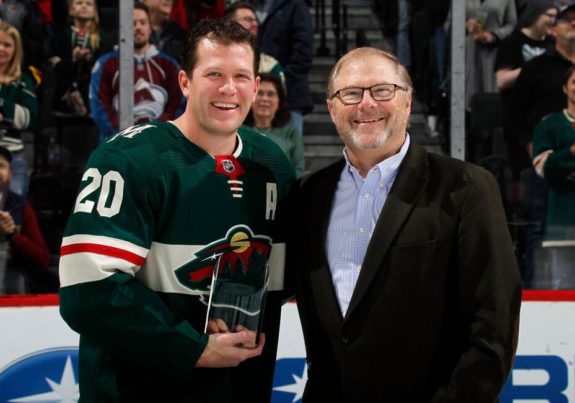 For an undersized player (5-foot-10, 181 pounds), Addison loves to play the body, has a real active stick, and always seems to be positioned to make the right play. I love his stickhandling ability and how he can seamlessly quarterback his team's power play, which was on full display in Lethbridge and with Team Canada at the 2020 World Juniors. It's only a matter of time before his extensive toolkit is brought to the forefront at the NHL level in St. Paul, Minnesota.
What's Next?
Up next for Addison is a likely pit-stop with Minnesota's AHL affiliate club, the Iowa Wild, where he can get more reps, log big minutes, and get acclimated to the professional ranks. However, for someone as talented as he is, I'd certainly like to think his time in "The A" will be rather short-lived. In an organization that's famous for producing and developing (and stockpiling) elite-level blue-liners, Addison should fit in like a new glove with the Wild once he reaches the NHL.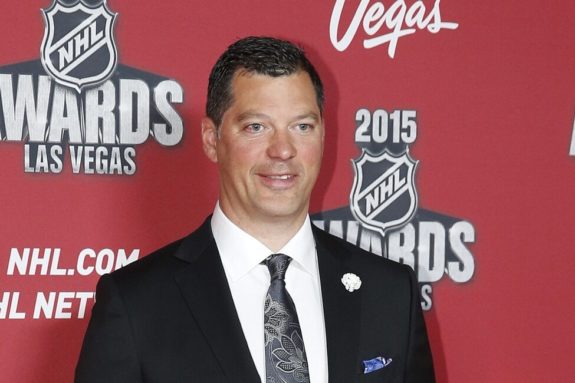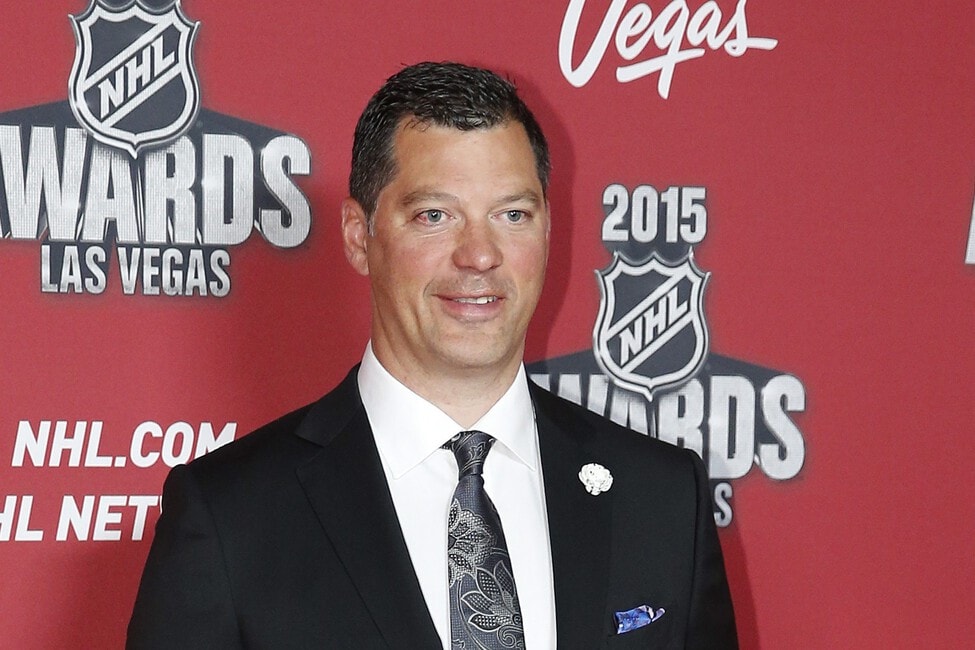 If I'm a fan of Minnesota, imagine a blue line that includes the likes of Addison, Jared Spurgeon, Ryan Suter, Matt Dumba, and Jonas Brodin. That would be quite the D-core now, wouldn't you say? At the time of the trade, Addison was considered to be one of Pittsburgh's most-coveted prospects, and for good reason. This kid has a sky-high upside and is just oozing with raw talent, skill, and potential. It goes without saying that the Wild have themselves a real diamond in the rough for the next decade (and beyond) in Addison.
---
---