On Friday morning, Detroit Red Wings general manager Ken Holland reported that due to injuries to Henrik Zetterberg's bad back and the inability to get physically healthy enough to play an NHL season, Zetterberg's hockey career and time in the NHL is over. In a statement by the team, their social media post early in the morning read, "Ken Holland announced that after consulting with Doctors, Henrik Zetterberg is no longer healthy enough to play professional hockey."
Ken Holland announced that after consulting with Doctors, Henrik Zetterberg is no longer healthy enough to play professional hockey.

— Detroit Red Wings (@DetroitRedWings) September 14, 2018
Zetterberg later addressed the media at the team's training camp in Traverse City, Michigan and said he knew things weren't good with his injury situation and after getting the final word from his doctor that things weren't getting better, they had to make a decision to call this what it was, an inability to continue to play the game. The team will move him to long-term injury reserve versus announcing his "official retirement" and with three years left on his 12-year, $73 million contract, the 37-year-old Swede will continue to be paid and the team will get some $6 million in salary cap relief.
Related: NHL Rumors: Boeser, Nurse, Zetterberg, More
What's Next?
If he somehow does not miraculously recover from his injuries, this is truly the end of an era in Detroit. Zetterberg was battling with injury issues all off-season and dating all the way back to January of last season. While the outlook of a return was not strong, there was still a glimmer of hope he'd return to the Red Wings lineup. As time moved on and the season drew closer, that hope turned into skepticism.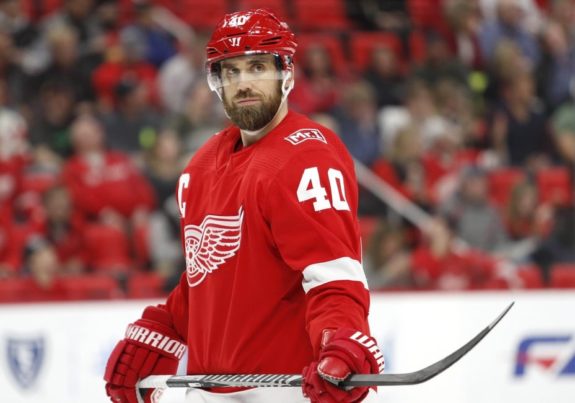 Holland said after delivering the news, "On the one hand, it's a massive downer. But on the other hand, as we move forward, there is an opportunity for somebody in that locker room from a leadership standpoint and from time on the ice." That's got to be the mentality in Detroit where — should the team not focus on the opportunities for a rising star or younger talent— it could hit the team hard that their captain is gone. Beyond that, there is no doubt Zetterberg's absence will affect the team's on-ice production.
As for the captaincy, both Holland and coach Jeff Blashill have talked and will make a decision as the season progresses. For now, the team will roll with three alternate captains with a new player joining Justin Abdelkader and Niklas Kronwall in wearing an "A." Frans Nielsen is the leading candidate.
Related: The Karlsson Trade Drama: Who Saw That Coming?
Remembering Zetterberg
Zetterberg's NHL career will end after 1,082 games — all with the same team. He potted 960 points, including 337 goals over that time as well as played 137 playoff games. Of those postseason contests, Zetterberg appeared in back-to-back Stanley Cup Final appearances between 2007 and 2009. During the 2007-08 season where Detroit won the biggest prize of them all, Zetterberg was recognized as the playoff MVP with the Conn Smythe Trophy.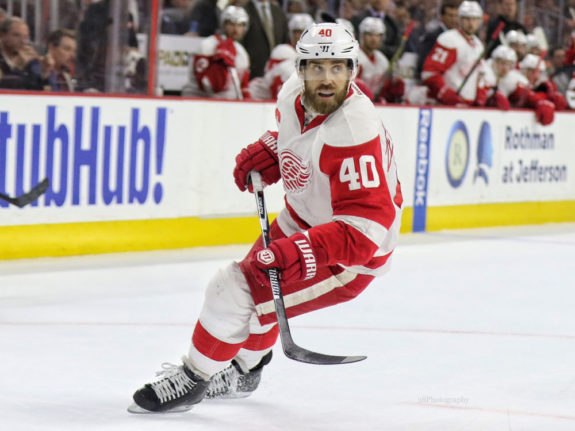 Captain of the Red Wings since January 2013, Zetterberg truly was the definition of Red Wings hockey over the past decade. Known as a team that could find gems in the later rounds of the NHL Entry Draft, Zetterberg was drafted in Round 7 at No. 210 overall in 1999. He was arguably the best player to ever play in the NHL and be drafted so late. He was certainly one of the Red Wings' best finds and currently sits fifth in franchise history in goals, assists, and points.
Hockey Will Miss Zetterberg As Much, If Not More Than He Misses It
Even though he had an idea it was coming, Zetterberg was obviously shaken by the news. "It is emotional," Zetterberg via Helene St. James of the Detroit Free Press. "It's been 15 years here and even though I knew that I was on my last couple years, I wish that I could play a little bit longer."
But, as badly as he feels about not being able to play, on the other side, the game will miss him as much as he misses it. Zetterberg was a superstar, but not one that necessarily stood out as flashy, or above the game. He did everything right, all the time. "He's a true professional. He's a great player, great guy," said Dylan Larkin. "When he speaks in the room everyone listens."
Social media was immediately flooded with posts of sadness over the announcement. While the excitement of a new season is upon the NHL, this truly is not one of the better days for hockey.