Out of any team in the NHL, the Los Angeles Kings will be one of the most interesting to watch in the 2020-21 season. They are in a transitioning phase, moving from a rebuilding team to a Stanley Cup contender team. Although the transition may take a few seasons, the team is well on its way, as they have one of the best prospect systems in the league, if not the best. Over the next couple of seasons, though, there are some moves that the team has to make to prepare for the next era.
There are some players with big cap hits that Rob Blake and the rest of the Kings' management should look into trading, as well as some players who simply may not fit into the lineup post-rebuild. One thing the Kings should stay away from is trading too many draft picks.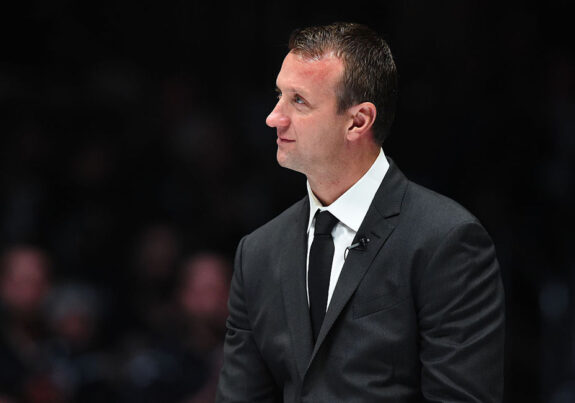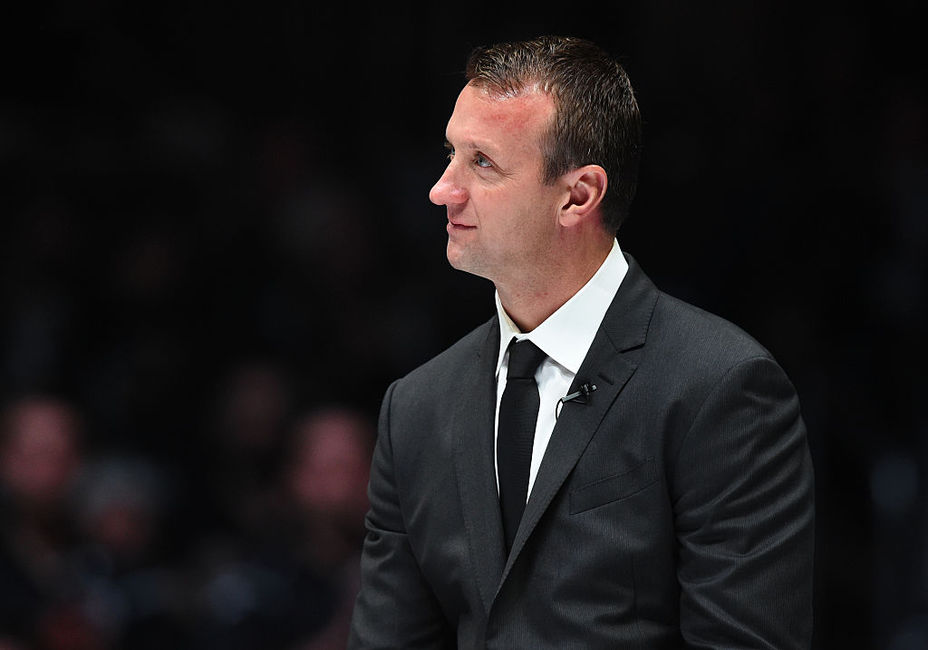 While they do have a great prospect system, they shouldn't jump the gun in terms of ending the rebuild. It is possible that the team still gets a somewhat high draft pick over the next couple of seasons, so they can still be of some value. Rather, the team should focus on finding a new home for players who no longer have a place in Los Angeles.
Alex Iafallo
Over the last few seasons, Alex Iafallo has certainly progressed as a player. He has been on a consistent uptrend, putting up 25 points in 75 games in 2017-18, 33 points in 82 games in 2018-19, and 43 points in 70 games last season. The shortened season showed significant progress for him, also posting a plus/minus of plus-one. Although this may not seem great, the team was a minus-32, to put his plus/minus in context.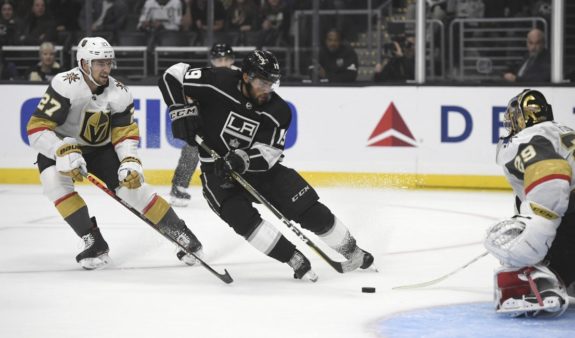 Iafallo is currently serving as a first-line winger for the Kings, one of his main issues. Compared to other first-line wingers in the NHL, he is not up to par, despite being a good player. The good news for the Kings is that high-end winger prospects Arthur Kaliyev and Samuel Fagemo will soon reach the NHL and will compete for first-line minutes with the team. His issue of being one of the Kings' first-line wingers becomes a reason for the team to trade him when his contract comes into play.
Iafallo is currently getting paid $2.425 million which is very reasonable for a player of his caliber, but he is a UFA in 2021-22 when he will still be playing a big role for the Kings. Because of this, he will likely ask for more than he is worth. Also, if he asks for a mid to long-term deal, he definitely won't be of value by the end of the contract when he is no longer in his prime, as he is currently 26 years old. Moving him this season makes sense for the Kings, giving the team a shot at getting something in return for him, rather than losing him to free agency.
Jeff Carter
Over the last few seasons, Jeff Carter has been on a significant decline. His last solid season was in 2016-17 when he put up 66 points in 82 games. In the following season, he would only play 27 games, but he was still able to put up 22 points. In 2018-19, the number of games that he would play returned to normal, but the points didn't follow. He hasn't recovered since then, putting up 33 points in 76 games in 2018-19, and 27 points in 60 games last season. After returning from injury, he simply wasn't the player he was before, also putting together poor plus/minus ratings in the last two seasons, a minus-20 and a minus-21.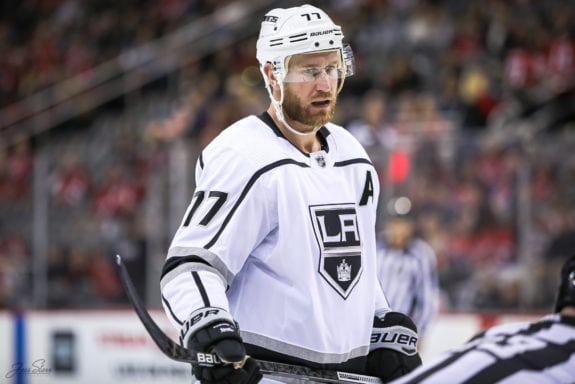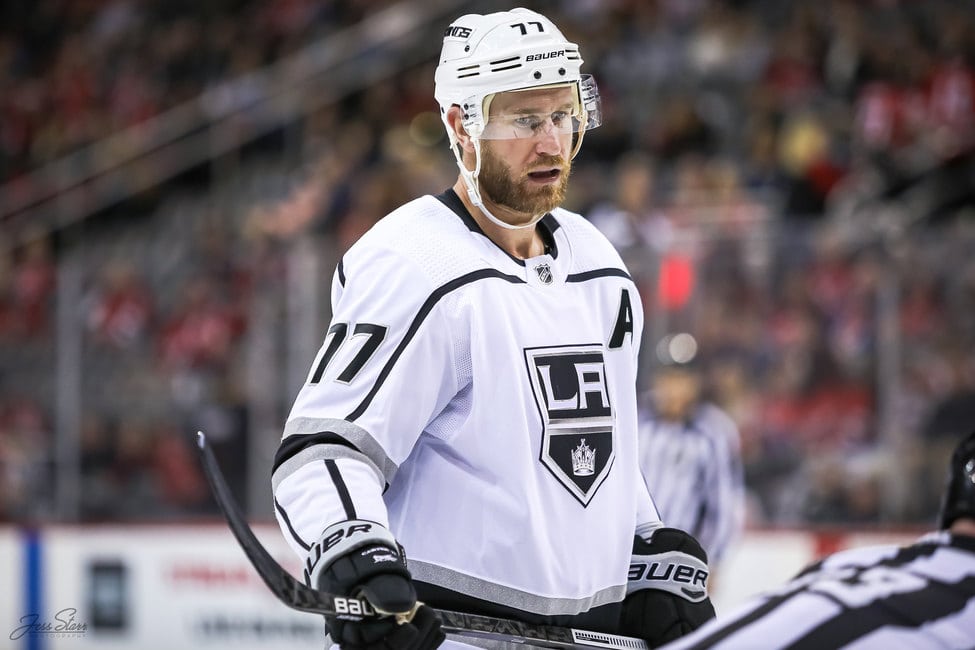 One thing Carter is good for is leadership. At 35 years old, he has played 1,040 games, for a total of 732 points. He also has the experience of winning two Stanley Cups, in 2012 and 2014. Although this experience and leadership should be of value to any NHL team, it is not worth $5.273 million, which is what he is getting paid for the next two seasons. Given his salary, it will certainly be hard for the Kings to find a new home for him. Last season, there were some rumors that the Philadelphia Flyers, his former team, might be willing to take him back. This could make sense for a team like the Flyers, as they are looking to go on a Cup run, and his experience could be an important piece.
If the Kings look to trade Carter, it is likely that they won't get too much in return, and they may have to retain some salary. Depending on the terms this wouldn't be a bad deal for both he and the Kings. The team gets a free roster spot for a young prospect, they keep leadership in Anze Kopitar and Drew Doughty, and they take some salary off the books. For Carter, a trade would mean getting one last shot at another Cup, as by the time the Kings are ready to go on another run, his career will likely be over. On the other hand, if the Kings can't move him, it's not the end of the world. Although he is getting paid an unreasonable amount of money, he is a UFA in 2022-23, when they can either let him go or sign him to a cheap contract.
Kings Should Look to Trade a Couple of Players Over the Next Few Seasons
While there are some players the Kings shouldn't look to move this season, there are a couple of players that the team should look into trading over the next few seasons. This would help put the finishing touches on the rebuild, helping the transition to the next era of Kings hockey.
Drew Doughty
Last season, Doughty put up 35 points in 67 games. He didn't have a great 2019-20 season overall, though, with a minus-16, also ranking last on the team in both Corsi for percentage (CF%) and Fenwick for percentage (FF%) out of any player to play a full season.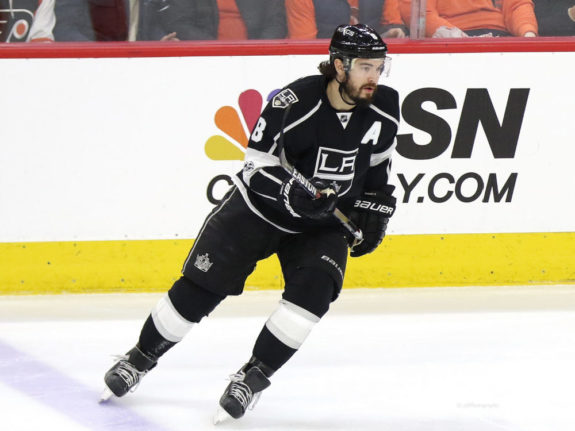 Doughty is also getting paid $11 million until 2026-27 when he will be 37 years old. Unfortunately for the Kings, they won't have a chance to trade him until the 2023-24 season, due to his no-movement clause. Even then, he has a modified no-movement clause, making a trade more difficult.
Jonathan Quick
Jonathan Quick has had two down seasons in a row, posting a 3.38 goals-against average, a .888 save percentage in 2018-19, and a 2.79 goals-against average and a .904 save percentage in 2019-20. In the coming season, Cal Petersen will have his shot at taking the starter position from Quick, but Quick will still be getting paid $5.8 million until he is a UFA in 2023-24 when he will be 37 years old.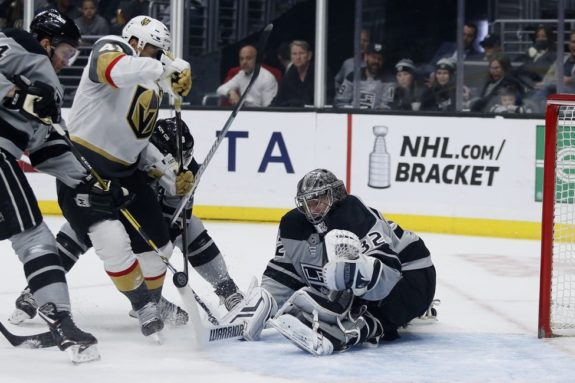 By the 2024-25 season, the Kings will hopefully have a new starter and Quick won't be of value. While the team should look to get something for him over the next couple of seasons, he should be kept around for at least another season to mentor Petersen, helping him transition from a backup to a starter. Also, if Petersen goes downhill it is good to have Quick as a backup until the team finds another goalie.
A Few Final Trades Should Complete an Almost Perfect Rebuild for the Kings
The Kings see the light at the end of the tunnel when it comes to their rebuild. They have done a great job up to this point, and through focusing on making key moves, the team should be able to transition to more competitive hockey soon. They have already done the hard part in terms of collecting highly talented prospects, and now all they have to do is complete the process by doing out with the old, in with the new.
---
---