Making a list of the top-10 greatest players will always be difficult, especially for a team with plenty of greats like the Los Angeles Kings. To put this together, I've taken into account their on-ice impact, including their production and overall play, and their off-ice impact. It's also important to remember that some players who played for the Kings, were better overall players than some that feature on this list, but not better Kings. For example, Ziggy Palffy was a better player than plenty of the ones on this list, but his impact on the Kings wasn't as great. Here are my top 10 greatest Kings of all time.
#10: Dave Taylor
Sitting at number three for points by a Kings and as part of the legendary "Triple Crown Line" I couldn't leave Dave Taylor off this list. He played his entire 1,111-game career with the Kings and amassed 1069 points during that time. He eclipsed 90 points five times in his career and 100 points twice, he also served as captain for four seasons. A tenacious player despite being just 6-foot tall, Taylor was a menace on the forecheck and scored plenty of dirty goals.
---
---
He wasn't just a legendary player for the Kings either, he also served as a member of the front office for a long time. He began working as an assistant general manager right after retiring and eventually into the director of player development role, before becoming general manager in 1997-98. He held this role until 2005-06 and left the organization in 2007. He built a lot of the Cup-winning team, drafting players like Dustin Brown, Anze Kopitar, and Jonathan Quick. For his contributions both on and off the ice, he has to make this list.
#9: Dustin Brown
Brown is the player I had the most difficulty ranking on this list. Trying to remove recency bias considering his recent retirement, and weighing his impact outside of point production was tough. In the end, he lands at number nine. He scored 30 or more goals just once in his career and never amassed more than 61 points in a season, but his impact was about far more than production. He was an incredible leader, winning the Mark Messier Leadership award in 2013-14, serving as team captain from 2008-2016. He was a physical presence, joining Alex Ovechkin as the only player to record over 300 goals and 3000 hits, Brown played a punishing style of hockey.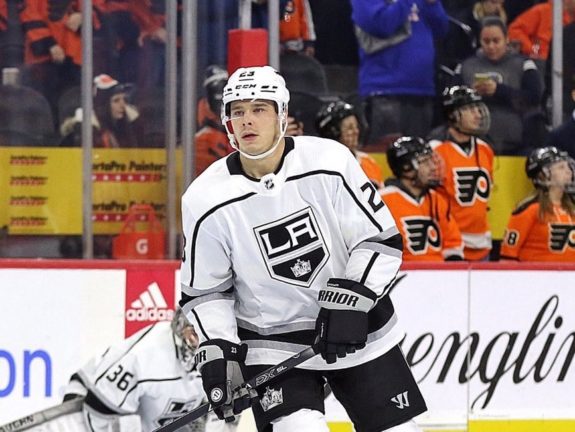 It's also impossible to discuss Brown without bringing up the 2012 Cup run, when he became the first team captain to lift the trophy, after dominating the playoffs. He finished with 20 points in 20 games and led the postseason in hits on route to the Cup win. Brown personified what the Kings were during the Darryl Sutter Cup-winning seasons, he was hard to play against, physical, and mean. He set the tone for those teams and was a leader in so many ways.
His bone-crushing hit on Henrik Sedin in 2012 will forever be etched in the minds of Kings fans and was a catalyst for one of the most dominating Cup runs ever. His non-elite production, averaging just 22 goals and 47 points per 82-games, saw him drop to number nine on this list, but I would listen to any argument that he should be higher.
#8: Rogie Vachon
The only goalie with his number hanging in the rafters at Crypto.com Arena, Rogie Vachon is still one of the teams greatest goalies. Second in games played with 389, with 171 wins while in Los Angeles, he was a star throughout the 1970s. His .927 save percentage led the league in 1974-75, as he finished as a Hart Trophy finalist in that season. He was top-10 in wins league-wide when he retired and was consistently one of the best goalies around, including his time as a King.
Rogie was the first star goaltender to play in Los Angeles and has a legacy that has yet to be fully eclipsed.
#7: Rob Blake
Rob Blake hasn't always had the best relationship with Kings fans, after forcing a trade away from the team in 2001, but that wound has healed and Blake is rightfully considered a team legend. With 494 points in 805 games and a Norris Trophy win in 1997-98, he was an elite two-way defenseman. He routinely buried double-digit goals and famously has one of the most devastating hip-checks in league history. He's held a front office position with the Kings since 2013-14 and has been General Manager since 2017-18.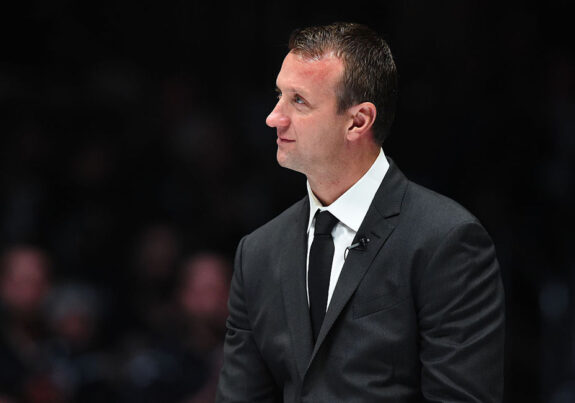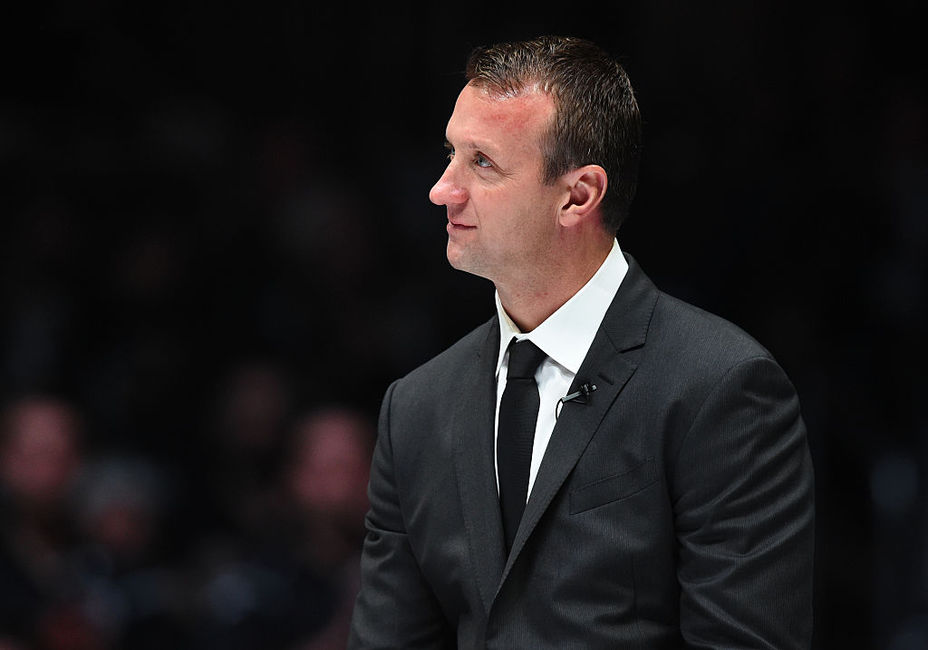 He's led the team through a painful rebuild, which saw the team tear down nearly to the studs and rebuild from almost nothing. The team looks to be on the upswing after making the playoffs in 2021-22 and adding a big piece in Kevin Fiala over the summer, with Blake quickly becoming a well-respected general manager around the league. One of the best defensemen in franchise history, he's also proving to be an excellent general manager.
#6 Jonathan Quick
Vachon might be the only goalie with his number retired for the Kings, but that will change the second Jonathan Quick retires. His 712 games played is 323 more than any other Kings goalie as he's manned the Kings net for more than a decade. He's won two Jennings Trophies and was a Vezina finalist in 2015-16. His greatest achievement, in my opinion, is his 2012 Stanley Cup run that earned him a Conn Smythe trophy. It's one of the greatest playoff performances by a goalie, posting a .946 save percentage and 1.41 goals-against-average in 20 games as the Kings tore their way to the Cup.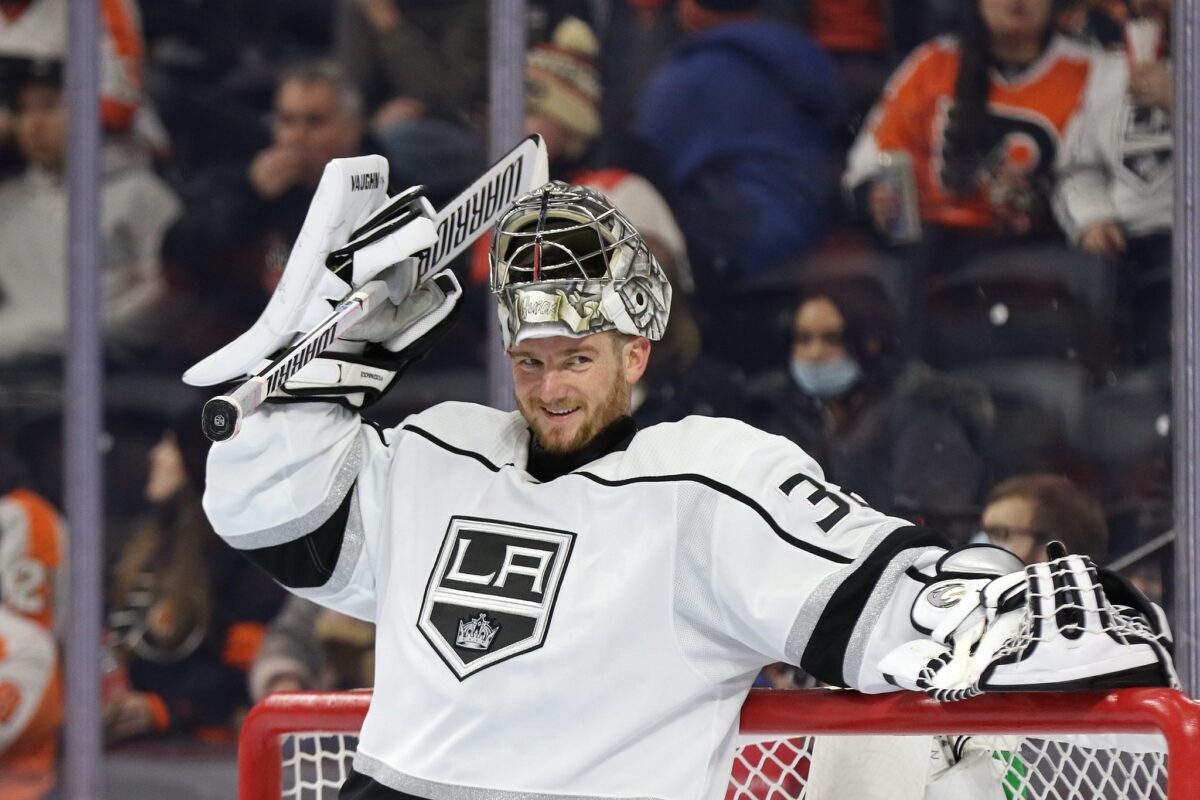 The last few seasons were tough for Quick as the team went through a tough rebuild, but he bounced back in the 2021-22 season and he was back above a .900 save percentage and went through stretches of dominance during the season. His future after the 2022-23 season is up in the air as his contract will expire, and at 37 years old next summer, no one knows how much game he has left. No matter what happens, Quick will go down as the greatest Kings goalie of all time, and arguably the greatest American net-minder in league history.
#5: Drew Doughty
When I first began working on this list, I planned to have Drew Doughty behind Blake on this list as the second-best defenseman in franchise history. However, it became clear that Doughty surpassed Blake as the best defenseman in franchise history as I began writing. A dynamic blueliner from day one, Doughty was a Norris finalist in his second season and was the number one defenseman on a Cup-winning team in his third season. He's been an elite defenseman throughout his career, winning a Norris Trophy in 2015-16, he has been a finalist for the award three other times.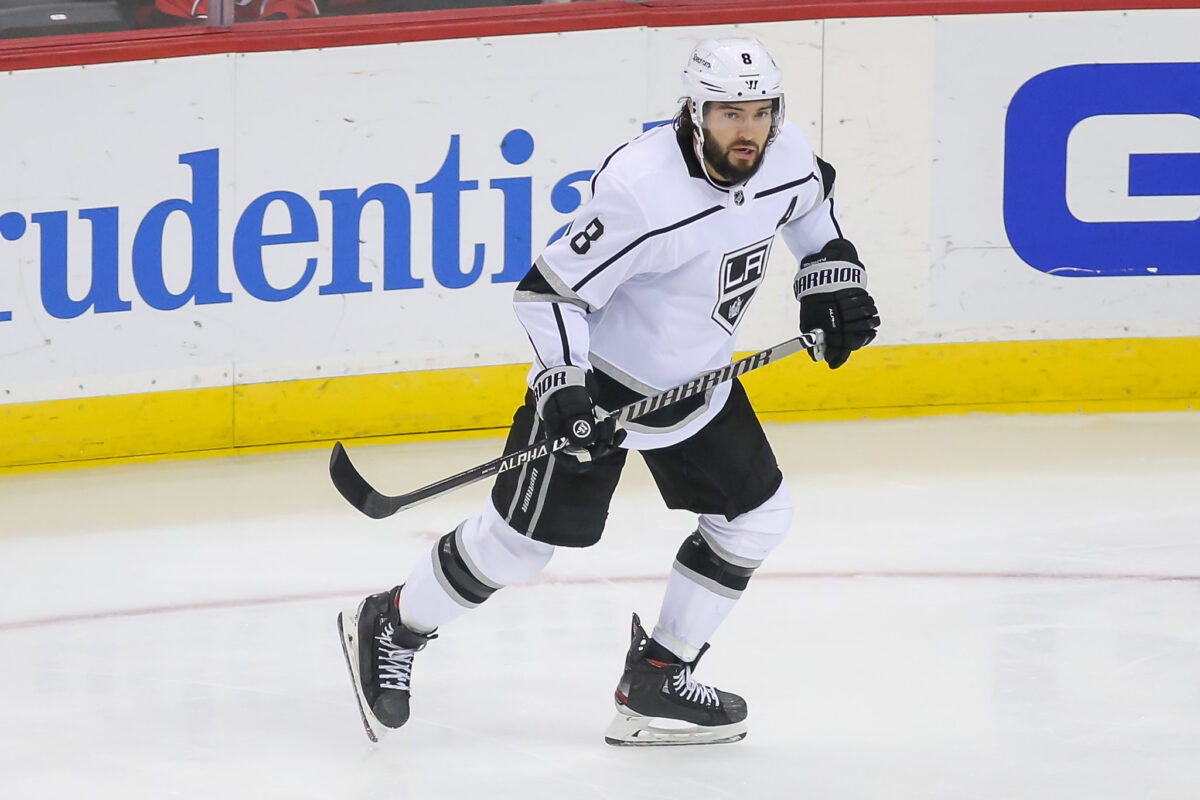 Doughty had a few down seasons during the team's rebuild, but was back to his old self while healthy during the 2021-22 season and is poised for a big 2022-23 season. Already the team's all-time best defenseman and a future Hockey Hall-of-Famer, Doughty has plenty of hockey left at 32 years old and can cement his legacy as a generational defenseman over the next five seasons.
#4: Anze Kopitar
By the time Kopitar retires, he could be even higher on this list. He will soon be the franchise leader in games played and assists, with a chance to move into second place for total points before he retires. Kopitar has led the team in scoring in 14 of his 16 seasons and has been the team's best player for nearly his entire career. It's more than the regular season success that places him so high as well, he was a dominant force in both the 2012 and 2014 cup runs, scoring at a point-per-game pace in both runs.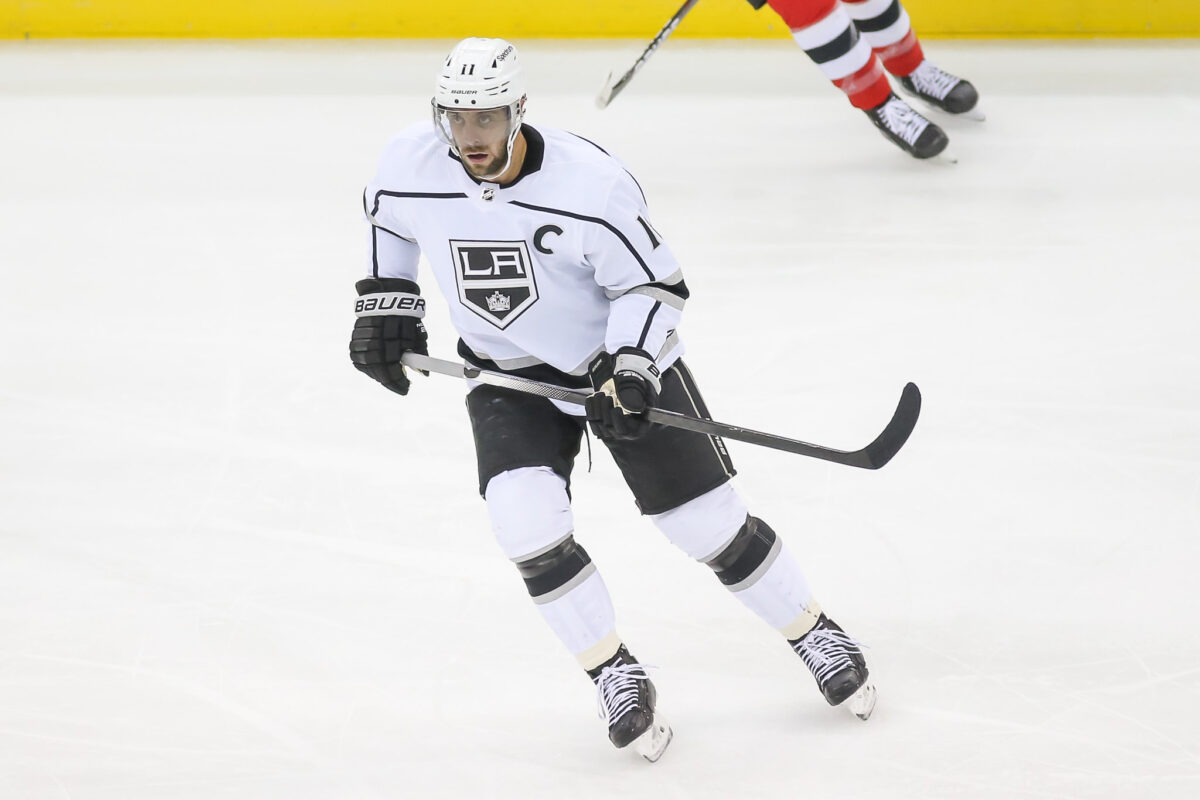 One of the best two-way forward in the league during his career, he's won the Selke Award twice and been a finalist four times. He's also added a third-place Hart Trophy finish in 2016-17, a Mark Messier Leadership award in 2021-22, and two Lady Byng trophies. In his prime, Kopitar was a top-10 center in the league and arguably a top-five center in his best seasons. His peak wasn't didn't reach the heights that some of the players above him did, but his longevity and the fact that he led the team in their most successful period put him high on this list.
#3: Wayne Gretzky
"The Great One" has always been a tough player for me to rank on Kings' all-time greats lists. Three of the top five most productive seasons in Kings history belong to Gretzky and there's never been a better player to put on a Kings sweater. However, he played just eight seasons for the team for a total of 539 games. He's the best player in Kings history, but not the best King of all time. His absurd 918 points in those 539 games brought him three Art Ross Trophies, three Lady Byngs, and one Hart Trophy during his time with the team. No player has bested his 1.70 points per game during his Kings career is the best in franchise history and will likely never be surpassed.
You may also like:
It isn't just his on-ice impact that places him so high, his off-ice impact was also huge. It's not an over-exaggeration to say that Gretzky's time with the Kings completely changed the NHL landscape. He popularized hockey on the West Coast and California in particular, he paved the way for current California-born NHL players such as Matt Nieto, Jason Robertson, and Trevor Moore. It's impossible to discuss Kings legends without mentioning Gretzky.
#2: Luc Robitaille
First in team goals with 557 and second in points (1,154), Luc Robitaille is among the most popular all-time Kings players and remains with the organization today. Despite being a sub-par skater, Robitaille is one of the most natural goal scorers of all time and still sits in the top 15 goal scorers in league history. He topped 30 goals a remarkable twelve times, reaching 63 in 1992-93. A Kings legend through and through, he became the team president in 2007-08 and led the team through their most successful period.
#1: Marcel Dionne
Sure, the Kings have had more than their share of bad trades, but man, this one practically balances the scales all by itself. The Kings traded Terry Harper, Dan Maloney and a second-round pick for Marcel Dionne, who went on to play nearly 12 full seasons in L.A., amassing 550 goals and 1,307 points in 921 games. Just 5-foot-8 and 185-pounds during his playing days, he nevertheless triggered the Triple Crown Line and routinely finished with 40+ goals and 100+ points, leading the league with 137 points in 1979-80.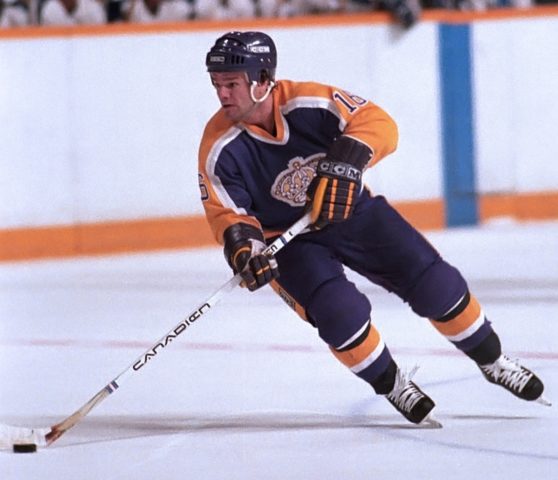 Dionne got to play in preciously few playoff games, but managed 21 goals and 45 points in 49 of them, all but six with the Kings. It will be difficult for anyone to surpass Dionne atop the Kings mountain, with a late explosion in production from Kopitar being the only way I see someone doing it anytime soon.
Honorable mention (in no particular order): Bernie Nicholls, Jim Fox, Butch Goring, Charlie Simmer, Jeff Carter.
---
Latest News & Highlights
---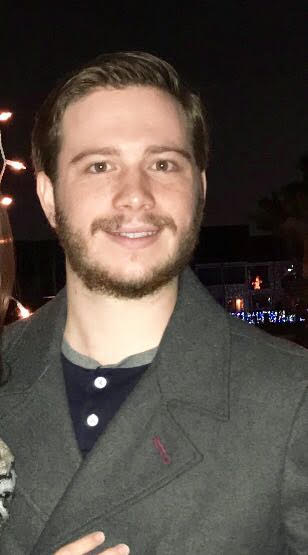 My name is Austin Stanovich, as a lifelong player and fan I'm hoping to bring my own unique perspective on the hockey world, specifically covering the Los Angeles Kings. As a SoCal native I grew up a Kings fan, and after graduating from Long Beach State in 2020 I've joined  The Hockey Writers crew as a columnist for the Kings.