There has been significant roster turnover over the past year, which is just the beginning as the Minnesota Wild continue to re-tool. General manager Bill Guerin continues to make changes that align with his vision for the future. There is still a considerable amount of the Wild's biggest assets that could be on the move in the future.
The Wild are continuing to make franchise-altering decisions that most certainly will resume near the NHL trade deadline whenever that may occur. They could move numerous assets in a trade involving a top-six center, which happens to be the number one priority for Guerin. Likewise, they could dangle particular assets at the trade deadline that could fetch the organization a highly-touted prospect or more draft capital.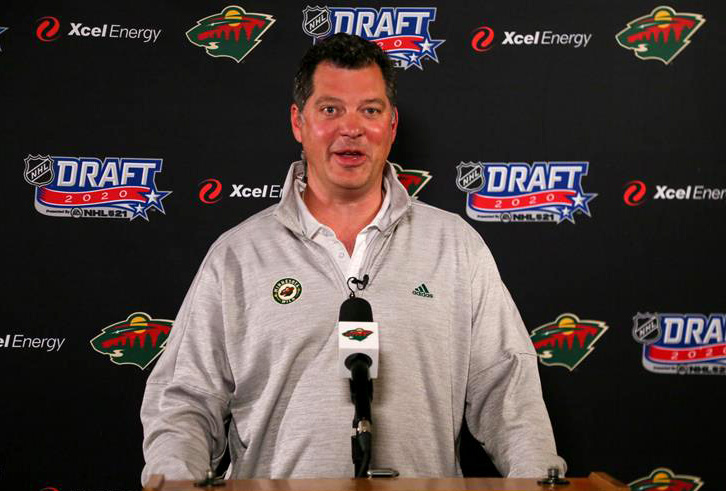 This article will be a compilation of the Wild's biggest and most likely trade assets for the upcoming 2020-21 regular season. They will further change this roster in the coming season, which makes it important to assess the most noteworthy assets in the organization.
Tier 1
The players in tier 1 will feature the Wild's biggest assets that will garner the most attention. Likewise, they will get the Wild the most significant return in the form of prospects, picks, or possibly even NHL ready players.
Matt Dumba
Minnesota is certainly not forced to trade Matt Dumba. Although it would secure the fate for several forwards, they can most definitely make the difficult decision of protecting eight skaters. This would leave multiple valuable forwards exposed in the upcoming Seattle Expansion Draft.
The Wild could decide to move him at the deadline, but this is highly unlikely due to the fact most NHL teams can't afford to add his cap hit. The financial landscape is also in limbo, which probably would make most teams uncomfortable in going through with such a transaction.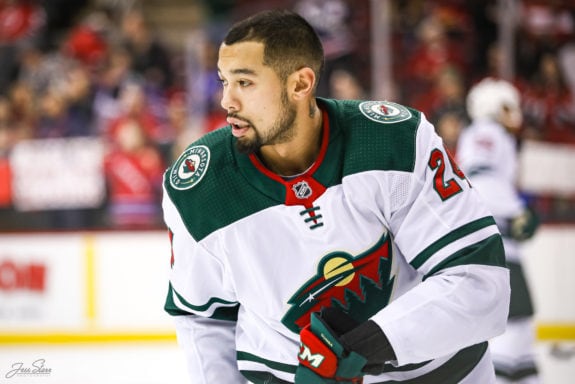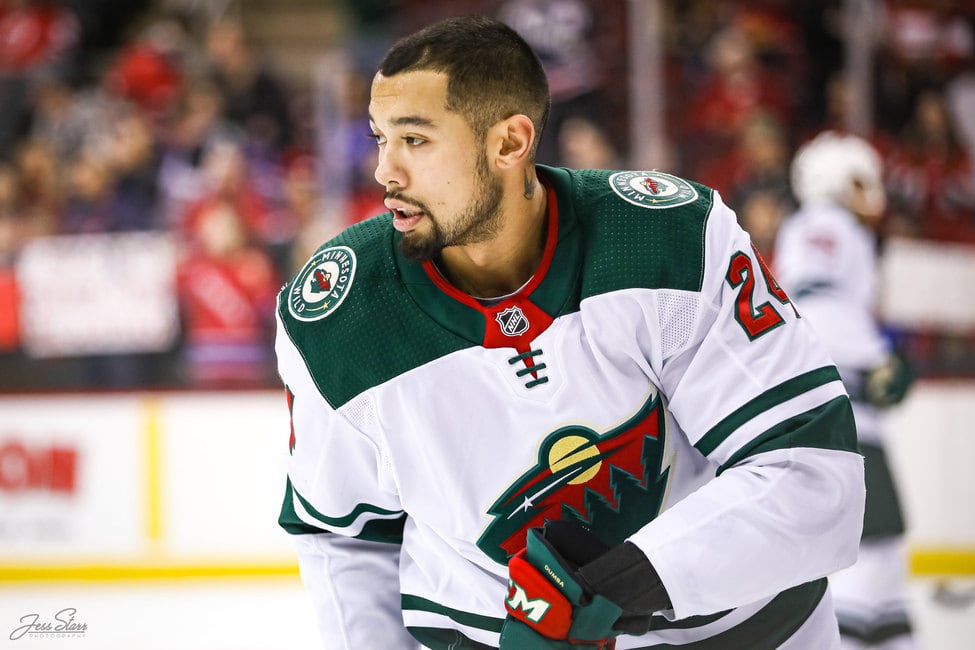 While this is all true, Dumba remains the Wild's single biggest asset in the upcoming season regardless of the logistics in a possible trade. He hasn't recovered from his season-ending pectoral injury that brought his breakout season to a screeching halt. The 26-year-old, sharp-shooting defenseman is coming off a down year in which he recorded 6 goals, 18 assists, and 24 points in 69 games.
If he returns to form in the 2020-21 campaign, there is no doubt he will become even more of a hot commodity. He is entering his prime and is right-handed, as well as having term on his contract, which makes him incredibly valuable.
Marcus Foligno
The only reason why the Wild would trade Foligno is that he is in the last year of his contract. If they don't think they can afford to give him an extension, they could decide to move him around the trade deadline. This would give the Wild additional assets, and they wouldn't lose the veteran for nothing.
Foligno has flourished in Minnesota ever since the Buffalo Sabres traded him to the Wild. The 29-year-old recorded 11 goals, 14 assists, and a career-high 25 points. While he is known for his physicality and locker room presence, he is a superior defensive forward. His 5.1 defensive goals above replacement ranked 9th in the league among all forwards in the 2019-20 campaign. Likewise, in the 2019-20 season, he ranked 18th in expected goals against per hour among all forwards. Furthermore, he is an excellent penalty-killing forward who excels at suppressing quality scoring chances and shot quality.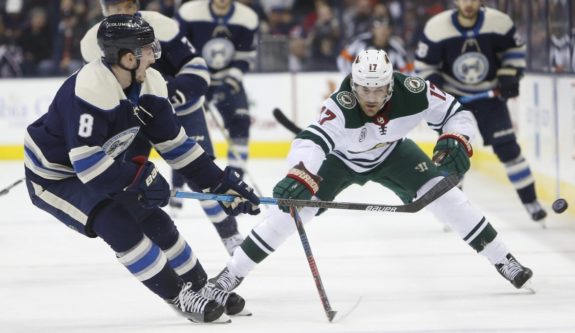 It will likely come down to if the Wild can afford to keep him and if Foligno will take a pay cut to stay in Minnesota. He could even become captain, which could maybe keep him in town. The only concern would be if he signs an extension before next summer, there is no guarantee he will be protected unless the Wild trade Dumba before the Seattle Expansion Draft occurs.
Tier 2
Dumba and Foligno are the Wild's biggest trade assets, but other significant players could give the organization a solid return. These players will still be attractive options for teams who have needs to fill during the 2020-21 campaign.
Ryan Hartman
This was former Wild GM Paul Fenton's free-agent signing that actually has ended up being a very good move. Hartman is arbitration-eligible, which creates a barrier the Wild will have to maneuver through next summer. While they do not want to trade him, his arbitration case could become too costly for the Wild to justify spending a significant amount for a middle-six forward.
The former first-round selection notched 9 goals, 11 assists, and 20 points last season. Likewise, he provided the Wild with much-needed grit and physicality. Similar to Foligno, Hartman is a very strong defensive player while also being effective in all three zones. His 4.4 defensive goals above replacement ranked 18th among all forwards in 2019-20. He brings the Wild several different elements, which could be enough to keep him on the team despite most likely becoming costly.
Nick Bonino
The Wild acquired Nick Bonino in the draft-day trade that sent Luke Kunin to the Nashville Predators. Bonino won back-to-back Stanley Cups with the Pittsburgh Penguins and brings the veteran leadership and playoff experience, which could come in handy. He could become a prime target for contenders or teams going all in at the NHL trade deadline.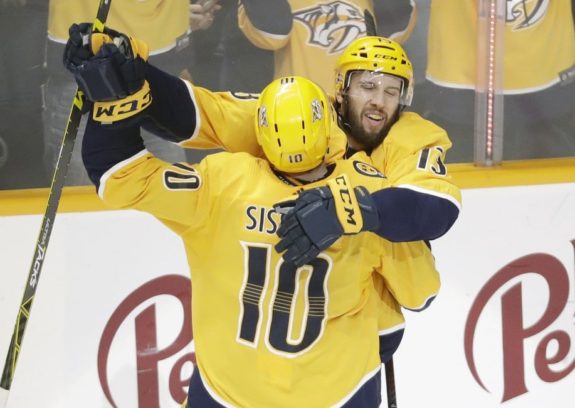 Bonino recorded 18 goals, 17 assists, and 35 points in the 2019-20 campaign. He has been fantastic in the faceoff circle in the past three seasons in Nashville, which is an element the Wild most certainly lack with the Eric Staal and Mikko Koivu departures. He is well-liked by the analytics community for his stellar two-way play.
Tier 3
The Minnesota Wild have a lot of assets they can use in a trade to help manufacture a future core. These last ones may rank in the third tier, but they are still valuable and could fetch the Wild more draft capital.
Marcus Johansson
The Wild acquired Johansson in a one-for-one trade this offseason when they shipped Eric Staal to Buffalo. The former first-round pick needed a change of scenery after he fell out of favor with the Sabres. The Wild are planning on utilizing him as a center, which will give him plenty of exposure and ice time.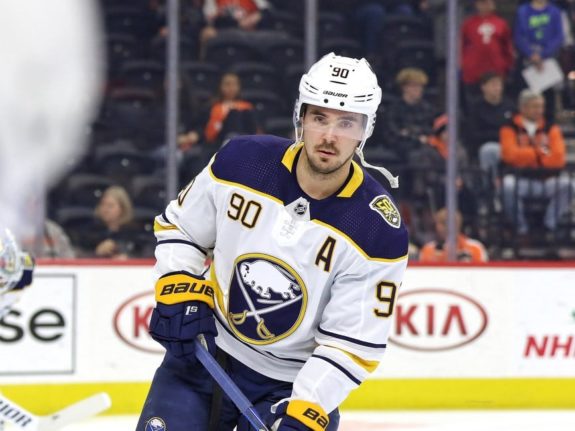 The Wild could dangle the 30-year-old at the NHL trade deadline due to his cost and flexibility. He can play wing and center, which brings immense value too. He recorded 9 goals, 21 assists, and 30 points in the 2019-20 season. If the Wild retain half of his salary at the deadline, he could become a very valuable asset.
Nick Bjugstad
Guerin managed to get Minnesota native Nick Bjugstad for a conditional seventh-round selection, a potential steal for a forward who could flourish with a new team. He's been dealing with injuries that have prolonged his ability to get back to the level he played at with the Florida Panthers in his early days.
He is cheap and also has roster flexibility. And like Johansson, they both can play multiple different positions, which could be vital to a contender at the deadline. If Minnesota works out for Bjugstad and he is able to recapture his level of play, he could be a very valuable asset.
Bottom Line
The Wild have a ton of assets that could be strong trade candidates for the upcoming 2020-21 regular season and into next summer. Several factors can alter the decisions on whether to make a transaction involving the Wild's biggest trade assets. If they want to, they have a chance at securing enough draft picks to make it the most impactful NHL Entry Draft in the organization's history.
(All Stats & Information Via Evolving-Hockey, Hockey-Reference & CapFriendly)
---
---