Location:
Excel Energy Center (Saint Paul, MN)
Held:
June 24-25, 2010
First Overall Pick:
Ryan Nugent-Hopkins (Oilers)
Players With NHL Experience:
125
The 2011 NHL Entry Draft was the 49th NHL Entry Draft. It was held on June 24–25, 2011, at the Xcel Energy Center in Saint Paul, Minnesota. It was the first time the Draft was held in the state of Minnesota since the Minnesota North Stars hosted the 1989 NHL Entry Draft. The top three picks consisted of Ryan Nugent-Hopkins going to the Edmonton Oilers, Gabriel Landeskog going to the Colorado Avalanche, and Jonathan Huberdeau going to the Florida Panthers.
The draft was also noteworthy as the venue at which the recently relocated Atlanta Thrashers franchise announced that they would be known as the Winnipeg Jets, making the announcement as they drafted Mark Scheifele with their first pick.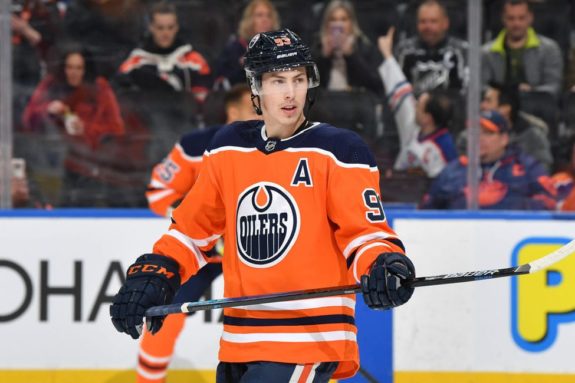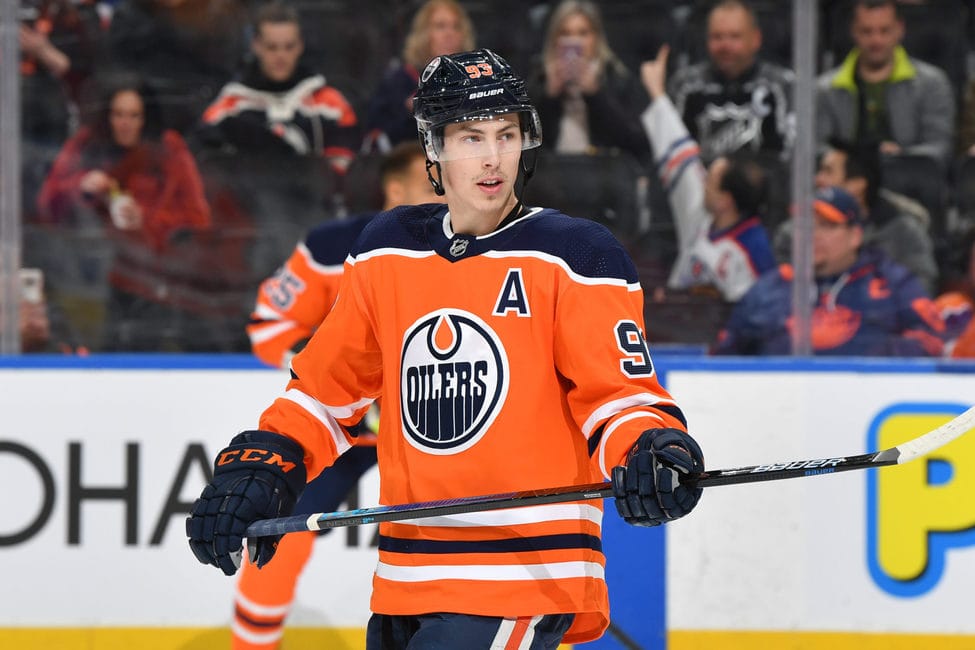 Who Are the Biggest Steals of the 2010 NHL Draft?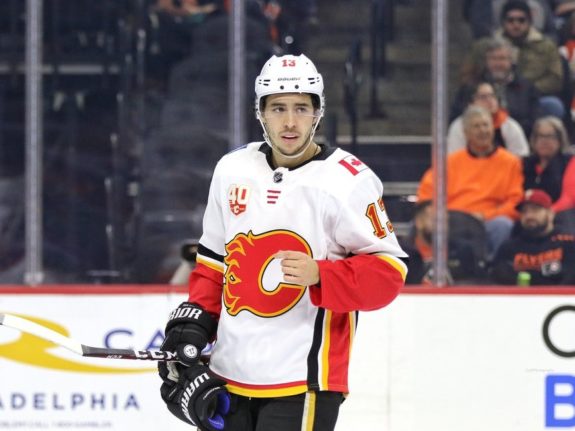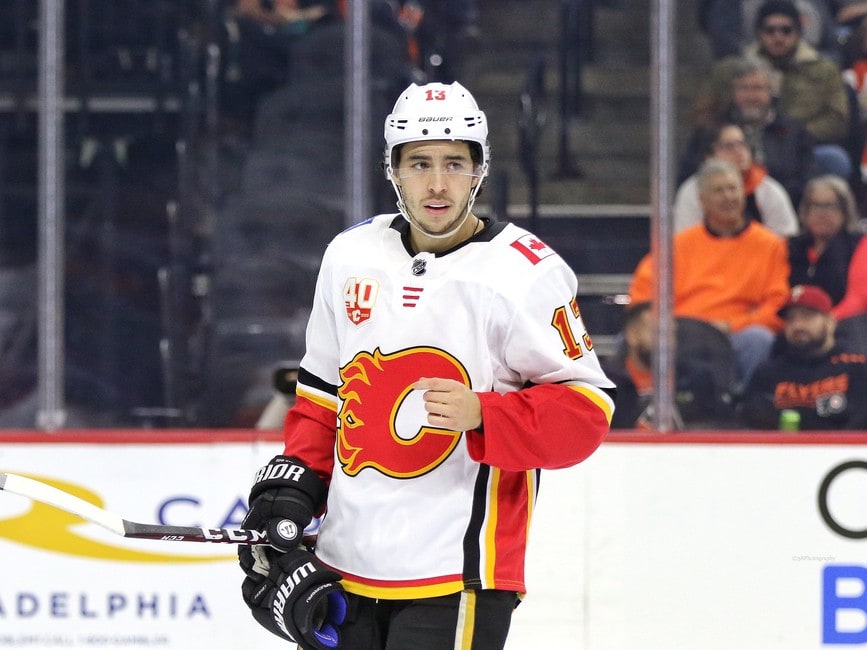 Who Are the Biggest Busts of the 2010 NHL Draft?
Duncan Siemens (11th overall by the Colorado Avalanche)

Only played 20 games in the NHL
Last seen during the 2018-19 season with the Milwaukee Admirals (AHL)

Tyler Biggs (22nd overall by the Toronto Maple Leafs)

Zero NHL games
Last seen during the 2018-19 season with the Kalamazoo Wings (ECHL)

Zach Phillips (28th overall by the Minnesota Wild)

Zero NHL games
Last seen during the 2019-20 season with Michalovce Dukla HC (Slovak league)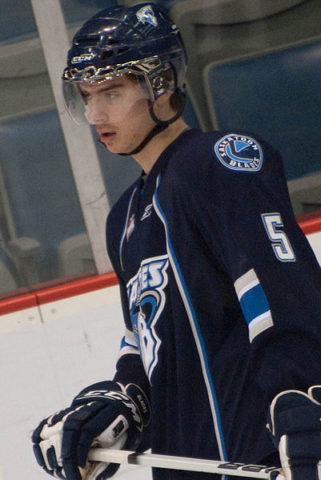 Deeper Dive
2011 NHL Draft Selections by Round
First Round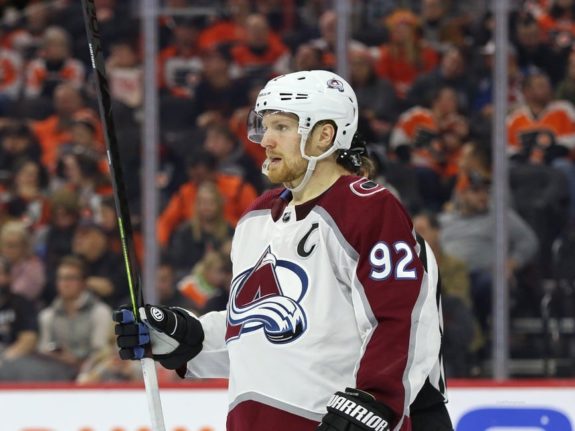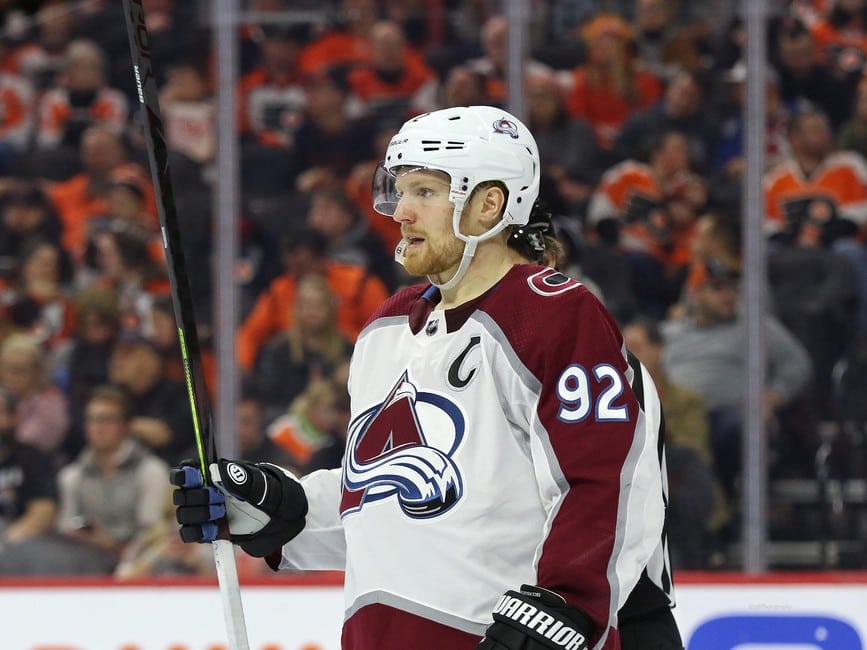 Second Round
| # | Player | NHL Team |
| --- | --- | --- |
| 31 | David Musil (D) | Edmonton Oilers |
| 32 | Ty Rattie (RW) | St. Louis Blues (from Colorado) |
| 33 | Rocco Grimaldi (C) | Florida Panthers |
| 34 | Scott Mayfield (D) | New York Islanders |
| 35 | Tomas Jurco (RW) | Detroit Red Wings (from Ottawa) |
| 36 | Adam Clendening (D) | Chicago Blackhawks (from Winnipeg) |
| 37 | Boone Jenner (C) | Columbus Blue Jackets |
| 38 | Magnus Hellberg (G) | Nashville Predators (from New Jersey) |
| 39 | John Gibson (G) | Anaheim Ducks (from Toronto) |
| 40 | Alexander Khokhlachev (C/LW) | Boston Bruins (from Minnesota) |
| 41 | Dmitrij Jaskin (RW) | St. Louis Blues |
| 42 | Victor Rask (C) | Carolina Hurricanes |
| 43 | Brandon Saad (LW) | Chicago Blackhawks (from Calgary via Toronto) |
| 44 | Brett Ritchie (RW) | Dallas Stars |
| 45 | Markus Granlund (C) | Calgary Flames (from NY Rangers) |
| 46 | Joel Edmundson (D) | St. Louis Blues (from Buffalo) |
| 47 | Matt Nieto (LW) | San Jose Sharks (from Montreal via Florida) |
| 48 | Xavier Ouellet (D) | Detroit Red Wings (from Chicago via Ottawa) |
| 49 | Christopher Gibson (G) | Los Angeles Kings |
| 50 | Johan Sundstrom (C) | New York Islanders (from Montreal; compensatory) |
| 51 | Alexander Ruuttu (C) | Phoenix Coyotes |
| 52 | Miikka Salomaki (RW) | Nashville Predators |
| 53 | William Karlsson (C) | Anaheim Ducks |
| 54 | Scott Harrington (D) | Pittsburgh Penguins |
| 55 | Ryan Sproul (D) | Detroit Red Wings |
| 56 | Lucas Lessio (LW) | Phoenix Coyotes (from Philadelphia)13 |
| 57 | Tyler Wotherspoon (D) | Calgary Flames (from Washington via Carolina and NY Rangers) |
| 58 | Nikita Kucherov (W) | Tampa Bay Lightning |
| 59 | Rasmus Bengtsson (D) | Florida Panthers (from San Jose) |
| 60 | Mario Lucia (LW) | Minnesota Wild (from Vancouver) |
| 61 | Shane Prince (C) | Ottawa Senators (from Boston) |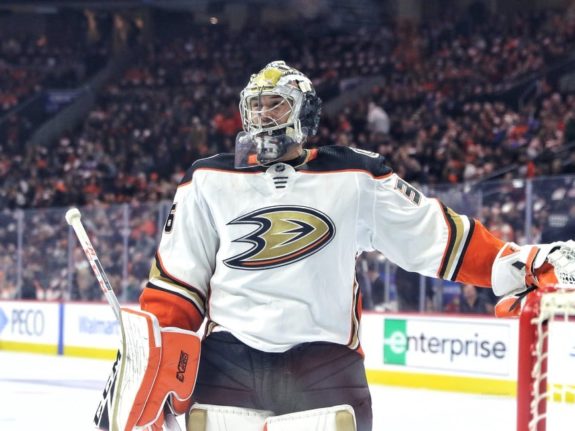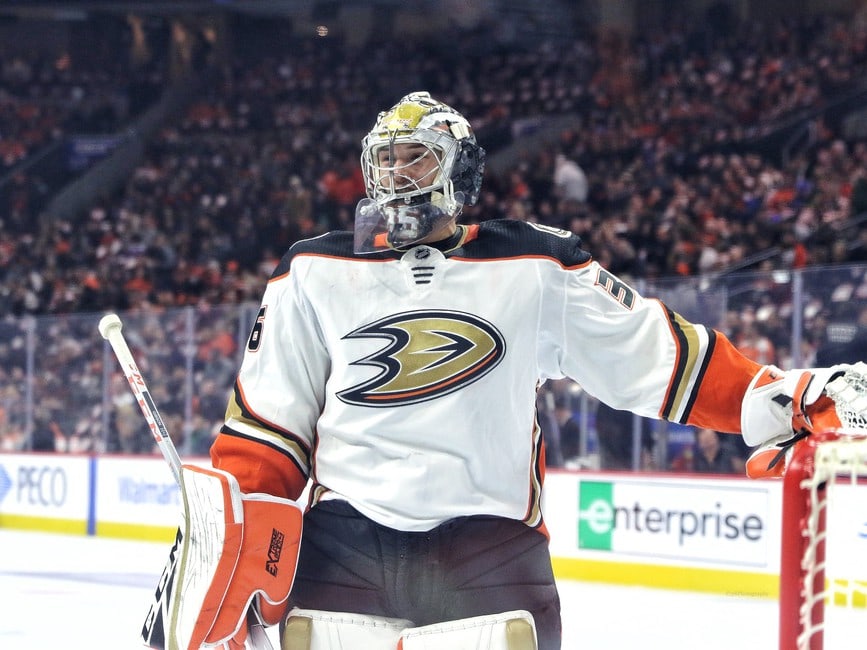 Third Round
| # | Player | NHL Team |
| --- | --- | --- |
| 62 | Samu Perhonen (G) | Edmonton Oilers |
| 63 | Andrey Pedan (D) | New York Islanders (from Colorado) |
| 64 | Vincent Trocheck (C) | Florida Panthers |
| 65 | Joseph Cramarossa (C) | Anaheim Ducks (from NY Islanders) |
| 66 | T. J. Tynan (C) | Columbus Blue Jackets (from Ottawa) |
| 67 | Adam Lowry (LW) | Winnipeg Jets |
| 68 | Nick Cousins (C) | Philadelphia Flyers (from Columbus) |
| 69 | Forfeited pick | New Jersey Devils |
| 70 | Michael Paliotta (D) | Chicago Blackhawks (from Toronto) |
| 71 | David Honzik (G) | Vancouver Canucks (from Minnesota) |
| 72 | Steven Fogarty (C) | New York Rangers (from St. Louis) |
| 73 | Keegan Lowe (D) | Carolina Hurricanes |
| 74 | Travis Ewanyk (LW) | Edmonton Oilers (from Calgary) |
| 75 | Blake Coleman (C) | New Jersey Devils (from Dallas) |
| 76 | Logan Shaw (RW) | Florida Panthers (from NY Rangers) |
| 77 | Daniel Catenacci (C) | Buffalo Sabres |
| 78 | Brennan Serville (D) | Winnipeg Jets (from Montreal) |
| 79 | Klas Dahlbeck (D) | Chicago Blackhawks |
| 80 | Andy Andreoff (C) | Los Angeles Kings |
| 81 | Anthony Camara (LW) | Boston Bruins (from Phoenix) |
| 82 | Nick Shore (C) | Los Angeles Kings (from Nashville) |
| 83 | Andy Welinski (D) | Anaheim Ducks |
| 84 | Harrison Ruopp (D) | Phoenix Coyotes (from Pittsburgh via Philadelphia) |
| 85 | Alan Quine (C) | Detroit Red Wings |
| 86 | Josh Leivo (LW) | Toronto Maple Leafs (from Philadelphia) |
| 87 | Jonathan Racine (D) | Florida Panthers (from Washington) |
| 88 | Jordan Binnington (G) | St. Louis Blues (from Tampa Bay) |
| 89 | Justin Sefton (D) | San Jose Sharks |
| 90 | Alexandre Grenier (RW) | Vancouver Canucks |
| 91 | Kyle Rau (C) | Florida Panthers (from Boston) |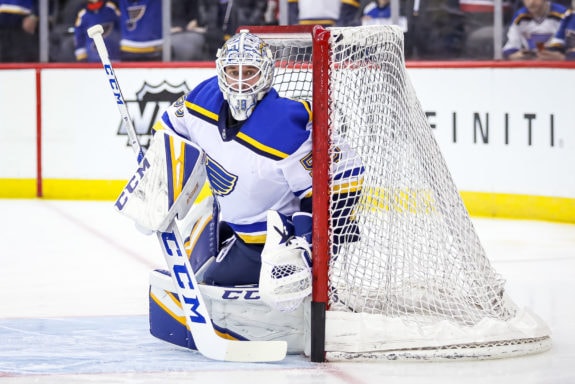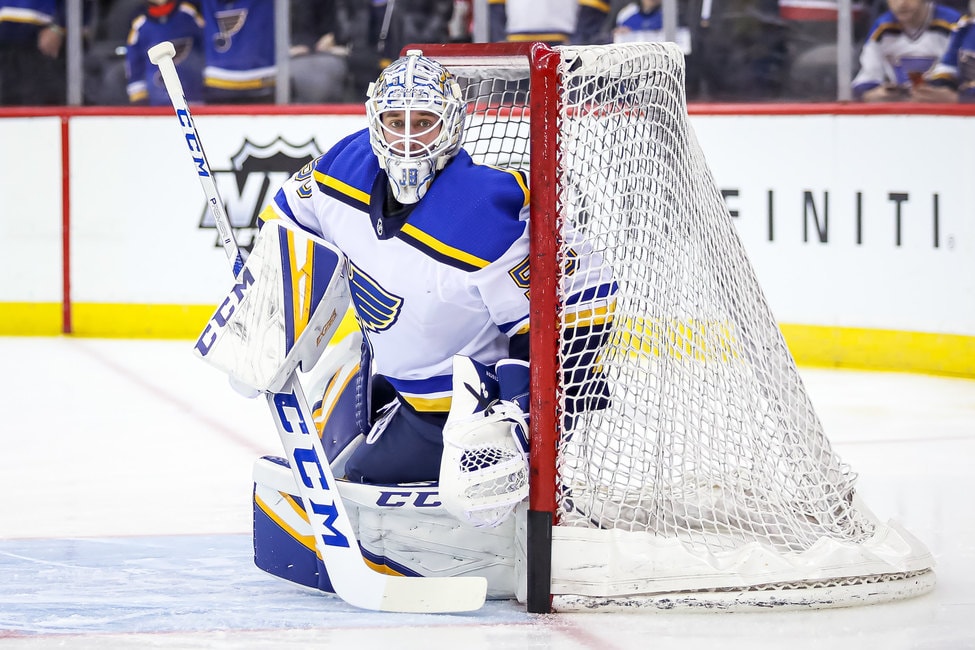 Fourth Round
| # | Player | NHL Team |
| --- | --- | --- |
| 92 | Dillon Simpson (D) | Edmonton Oilers |
| 93 | Joachim Nermark (C) | Colorado Avalanche |
| 94 | Josh Shalla (LW) | Nashville Predators (from Florida) |
| 95 | Robbie Russo (D) | New York Islanders |
| 96 | Jean-Gabriel Pageau (C) | Ottawa Senators |
| 97 | Josiah Didier (D) | Montreal Canadiens (from Winnipeg) |
| 98 | Mike Reilly (D) | Columbus Blue Jackets |
| 99 | Reid Boucher (C) | New Jersey Devils |
| 100 | Tom Nilsson (D) | Toronto Maple Leafs |
| 101 | Joseph LaBate (C) | Vancouver Canucks (from Minnesota) |
| 102 | Yannick Veilleux (LW) | St. Louis Blues |
| 103 | Gregory Hofmann (C) | Carolina Hurricanes |
| 104 | Johnny Gaudreau (LW) | Calgary Flames |
| 105 | Emil Molin (C) | Dallas Stars |
| 106 | Michael St. Croix (C) | New York Rangers |
| 107 | Colin Jacobs (C) | Buffalo Sabres |
| 108 | Oliver Archambault (LW) | Montreal Canadiens (from Montreal via Winnipeg) |
| 109 | Maxim Shalunov (RW) | Chicago Blackhawks |
| 110 | Michael Mersch (LW) | Los Angeles Kings |
| 111 | Kale Kessy (LW) | Phoenix Coyotes |
| 112 | Garrett Noonan (D) | Nashville Predators |
| 113 | Magnus Nygren (D) | Montreal Canadiens (from Anaheim) |
| 114 | Tobias Rieder (C) | Edmonton Oilers (from Pittsburgh) |
| 115 | Marek Tvrdon (RW) | Detroit Red Wings |
| 116 | Colin Suellentrop (D) | Philadelphia Flyers |
| 117 | Steffen Soberg (G) | Washington Capitals |
| 118 | Marcel Noebels (LW) | Philadelphia Flyers (from Tampa Bay) |
| 119 | Zach Yuen (D) | Winnipeg Jets (from San Jose) |
| 120 | Ludwig Blomstrand (LW) | Vancouver Canucks |
| 121 | Brian Ferlin (RW) | Boston Bruins |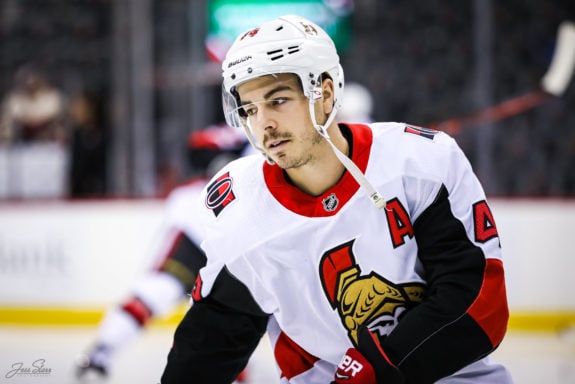 Fifth Round
| # | Player | NHL Team |
| --- | --- | --- |
| 122 | Martin Gernat (D) | Edmonton Oilers |
| 123 | Garrett Meurs (C) | Colorado Avalanche |
| 124 | Yaroslav Kosov (F) | Florida Panthers |
| 125 | John Persson (LW) | New York Islanders |
| 126 | Fredrik Claesson (D) | Ottawa Senators |
| 127 | Brenden Kichton (D) | New York Islanders (from Winnipeg) |
| 128 | Seth Ambroz (RW) | Columbus Blue Jackets |
| 129 | Blake Pietila (LW) | New Jersey Devils |
| 130 | Tony Cameranesi (C) | Toronto Maple Leafs |
| 131 | Nick Seeler (D) | Minnesota Wild |
| 132 | Niklas Lundstrom (G) | St. Louis Blues |
| 133 | Sean Kuraly (C) | San Jose Sharks (from Carolina via Florida and Winnipeg) |
| 134 | Shane McColgan (RW) | New York Rangers (from Calgary) |
| 135 | Troy Vance (D) | Dallas Stars |
| 136 | Samuel Noreau (D) | New York Rangers |
| 137 | Alex Lepkowski (D) | Buffalo Sabres |
| 138 | Darren Dietz (D) | Montreal Canadiens |
| 139 | Andrew Shaw (C) | Chicago Blackhawks |
| 140 | Joel Lowry (LW) | Los Angeles Kings |
| 141 | Darian Dziurzynski (LW) | Phoenix Coyotes |
| 142 | Simon Karlsson (D) | Nashville Predators |
| 143 | Max Friberg (LW) | Anaheim Ducks |
| 144 | Dominik Uher (C) | Pittsburgh Penguins |
| 145 | Philippe Hudon (C/RW) | Detroit Red Wings |
| 146 | Mattias Backman (D) | Detroit Red Wings (from Philadelphia) |
| 147 | Patrick Koudys (D) | Washington Capitals |
| 148 | Nikita Nesterov (D) | Tampa Bay Lightning |
| 149 | Austen Brassard (RW) | Winnipeg Jets (from San Jose) |
| 150 | Frank Corrado (D) | Vancouver Canucks |
| 151 | Rob O'Gara (D) | Boston Bruins |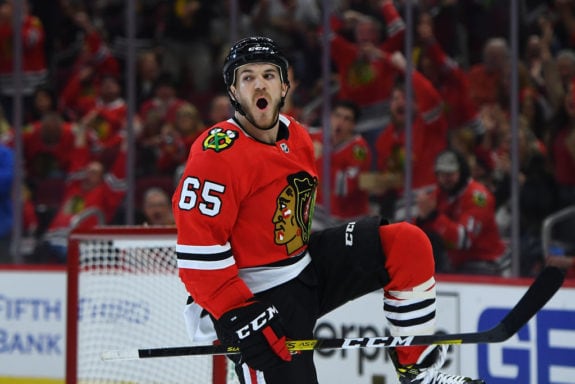 Sixth Round
| # | Player | NHL Team |
| --- | --- | --- |
| 152 | David Broll (LW) | Toronto Maple Leafs (from Edmonton) |
| 153 | Gabriel Beaupre (D) | Colorado Avalanche |
| 154 | Edward Wittchow (D) | Florida Panthers |
| 155 | Andrew Fritsch (RW) | Phoenix Coyotes (from NY Islanders) |
| 156 | Darren Kramer (C) | Ottawa Senators |
| 157 | Jason Kasdorf (G) | Winnipeg Jets |
| 158 | Lukas Sedlak (C) | Columbus Blue Jackets |
| 159 | Reece Scarlett (D) | New Jersey Devils |
| 160 | Josh Manson (D) | Anaheim Ducks (from Toronto) |
| 161 | Stephen Michalek (G) | Minnesota Wild |
| 162 | Ryan Tesink (C) | St. Louis Blues |
| 163 | Matt Mahalak (G) | Carolina Hurricanes |
| 164 | Laurent Brossoit (G) | Calgary Flames |
| 165 | Matej Stransky (RW) | Dallas Stars |
| 166 | Daniil Sobchenko (C) | San Jose Sharks (from NY Rangers) |
| 167 | Nathan Lieuwen (G) | Buffalo Sabres |
| 168 | Daniel Pribyl (C) | Montreal Canadiens |
| 169 | Sam Jardine (D) | Chicago Blackhawks |
| 170 | Chase Balisy (C) | Nashville Predators (from Los Angeles) |
| 171 | Max McCormick (LW) | Ottawa Senators (from Phoenix via Anaheim) |
| 172 | Peter Ceresnak (D) | New York Rangers (from Nashville) |
| 173 | Dennis Robertson (D) | Toronto Maple Leafs (from Anaheim) |
| 174 | Josh Archibald (W) | Pittsburgh Penguins |
| 175 | Richard Nedomlel (D) | Detroit Red Wings |
| 176 | Petr Placek (RW) | Philadelphia Flyers |
| 177 | Travis Boyd (C) | Washington Capitals |
| 178 | Adam Wilcox (G) | Tampa Bay Lightning |
| 179 | Dylan DeMelo (D) | San Jose Sharks |
| 180 | Pathrik Vesterholm (C) | Vancouver Canucks |
| 181 | Lars Volden (G) | Boston Bruins |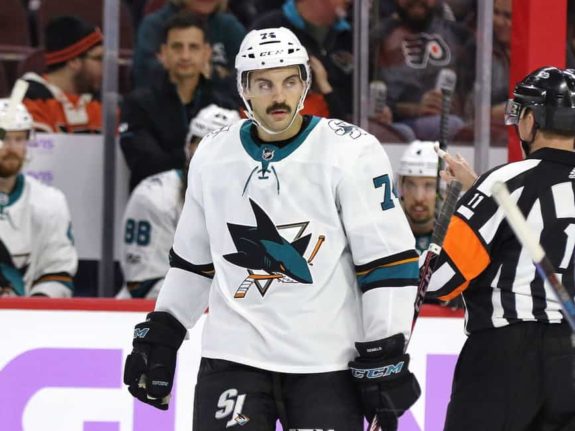 Seventh Round
| # | Player | NHL Team |
| --- | --- | --- |
| 182 | Frans Tuohimaa (G) | Edmonton Oilers |
| 183 | Dillon Donnelly (D) | Colorado Avalanche |
| 184 | Iiro Pakarinen (RW) | Florida Panthers |
| 185 | Mitchell Theoret (C) | New York Islanders |
| 186 | Jordan Fransoo (D) | Ottawa Senators |
| 187 | Aaron Harstad (D) | Winnipeg Jets |
| 188 | Anton Forsberg (G) | Columbus Blue Jackets |
| 189 | Patrick Daly (D) | New Jersey Devils |
| 190 | Garret Sparks (G) | Toronto Maple Leafs |
| 191 | Tyler Graovac (C) | Minnesota Wild |
| 192 | Teemu Eronen (D) | St. Louis Blues |
| 193 | Brody Sutter (C) | Carolina Hurricanes |
| 194 | Colin Blackwell (C) | San Jose Sharks (from Calgary via Winnipeg) |
| 195 | Jyrki Jokipakka (D) | Dallas Stars |
| 196 | Zac Larraza (LW) | Phoenix Coyotes (from NY Rangers) |
| 197 | Brad Navin (C) | Buffalo Sabres |
| 198 | Colin Sullivan (D) | Montreal Canadiens |
| 199 | Alex Broadhurst (C) | Chicago Blackhawks |
| 200 | Michael Schumacher (LW) | Los Angeles Kings |
| 201 | Matthew Peca (C) | Tampa Bay Lightning (from Phoenix) |
| 202 | Brent Andrews (LW) | Nashville Predators |
| 203 | Max Everson (D) | Toronto Maple Leafs (from Anaheim) |
| 204 | Ryan Dzingel (C) | Ottawa Senators (from Pittsburgh) |
| 205 | Alexei Marchenko (D) | Detroit Red Wings |
| 206 | Derek Mathers (RW) | Philadelphia Flyers |
| 207 | Garrett Haar (D) | Washington Capitals |
| 208 | Ondrej Palat (LW) | Tampa Bay Lightning |
| 209 | Scott Wilson (C) | Pittsburgh Penguins (from San Jose) |
| 210 | Henrik Tommernes (D) | Vancouver Canucks |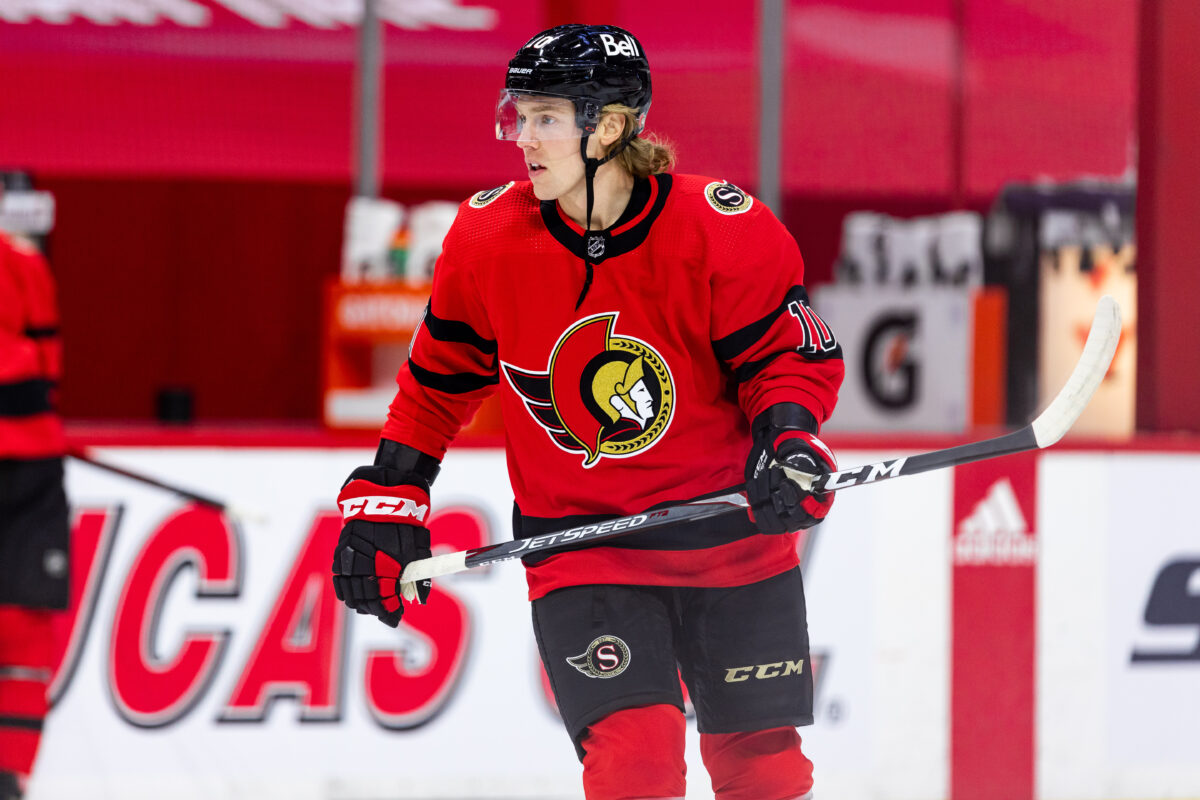 Sources