| | | | |
| --- | --- | --- | --- |
| Founded: | 1970 | GM: | Kevyn Adams |
| Owned By: | Terry Pegula | Coach: | Don Granato |
| Home Rink: | KeyBank Center | Captain: | – |
The Buffalo Sabres were established in 1970, along with the Vancouver Canucks, when the league expanded to 14 teams. The team has twice advanced to the Stanley Cup Finals, losing to the Philadelphia Flyers in 1975 and to the Dallas Stars in 1999. The Sabres, along with the Canucks, are the longest continuously running active NHL franchises to have never won the Stanley Cup.
Deeper Dive
2021-22 Season Roster
Jersey History
Entering the NHL in 1970-71, the Sabres debuted in royal blue trimmed with gold. A royal colour scheme truly befitting a team named after the curved, single-edged blades used by cavalry units of monarchical Early Modern Europe. Read more…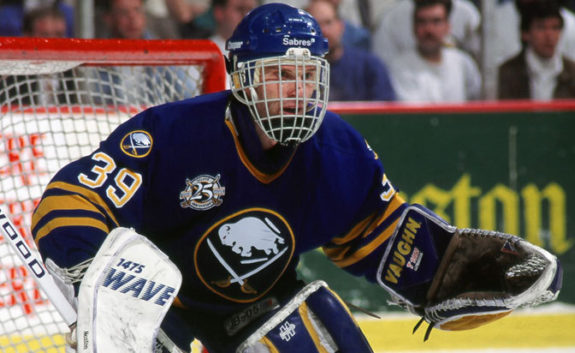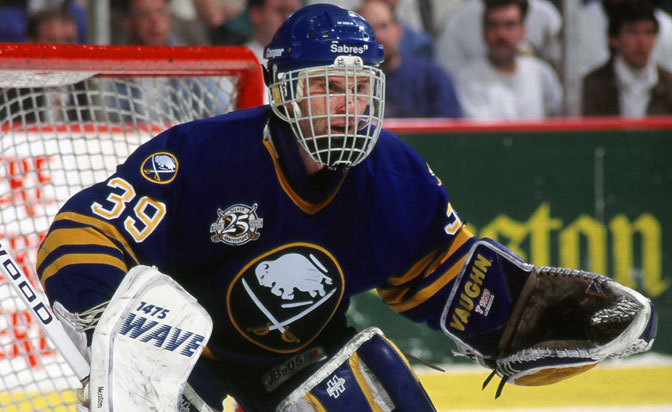 The Players
More Sabres History
The French Connection
The ancient Greek philosopher Aristotle lived well before hockey ever existed, but his quote, "The whole is greater than the sum of its parts" certainly applies to the Buffalo Sabres' French Connection. The famous Sabres line, comprised of Gilbert Perreault, Richard Martin and Rene Robert was a point-producing, highlight-making trio from 1972 until the fall of 1979. Each of the three French-Canadians from Quebec was talented individually, but when they were put together on the same line, magic ensued. The trio was unstoppable. Read more…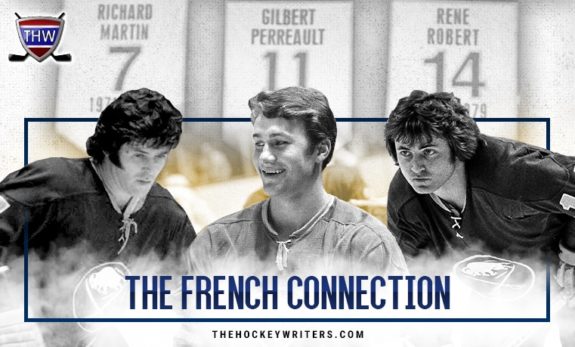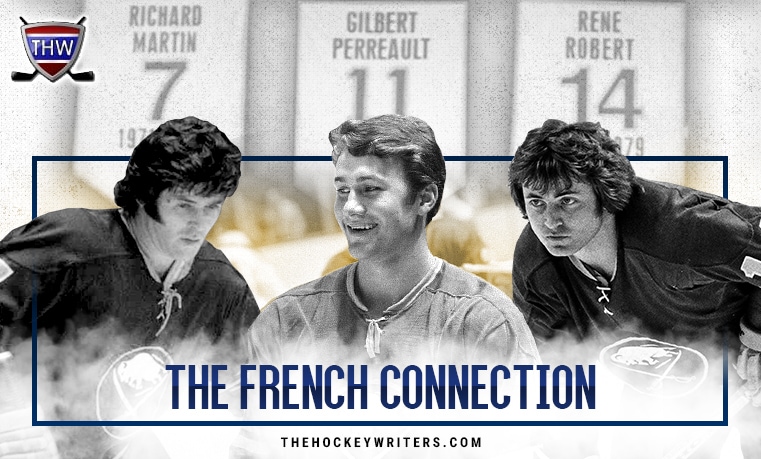 Captains
Sources
Lifelong storyteller and experienced hockey reporter that has covered everything from major juniors to the NHL. Worked for various newspapers across Minnesota and North Dakota, and now covering the Colorado Avalanche for THW.