Opened:
Sept. 21, 1996
Home Team:
Buffalo Sabres
Owner:
Erie County
Capacity:
19,070
Location:
1 Seymour H. Knox III Plaza, Buffalo, NY
Former Names:
Marine Midland Arena (1996–2000)
HSBC Arena (2000–2011)
First Niagara Center (2011–2016)
KeyBank Center is a multipurpose indoor arena located in Buffalo, New York. Originally known as Marine Midland Arena, the venue has since been named HSBC Arena and First Niagara Center. Home to the Buffalo Sabres of the National Hockey League since 1996, it is the largest indoor arena in Western New York, seating 19,070. It replaced the Sabres' former home, Buffalo Memorial Auditorium, where the team played from 1970 to 1996. The venue is also home to the Buffalo Bandits of the National Lacrosse League.
KeyBank Center was previously home to the Canisius Golden Griffins (NCAA), Buffalo Blizzard (NPSL), Buffalo Wings (RHI), and Buffalo Destroyers (AFL).
In addition to concerts and professional wrestling, the venue has hosted major events, including the NCAA Division I men's basketball tournament, the 1999 Stanley Cup Finals, the 2003 Frozen Four, and UFC 210.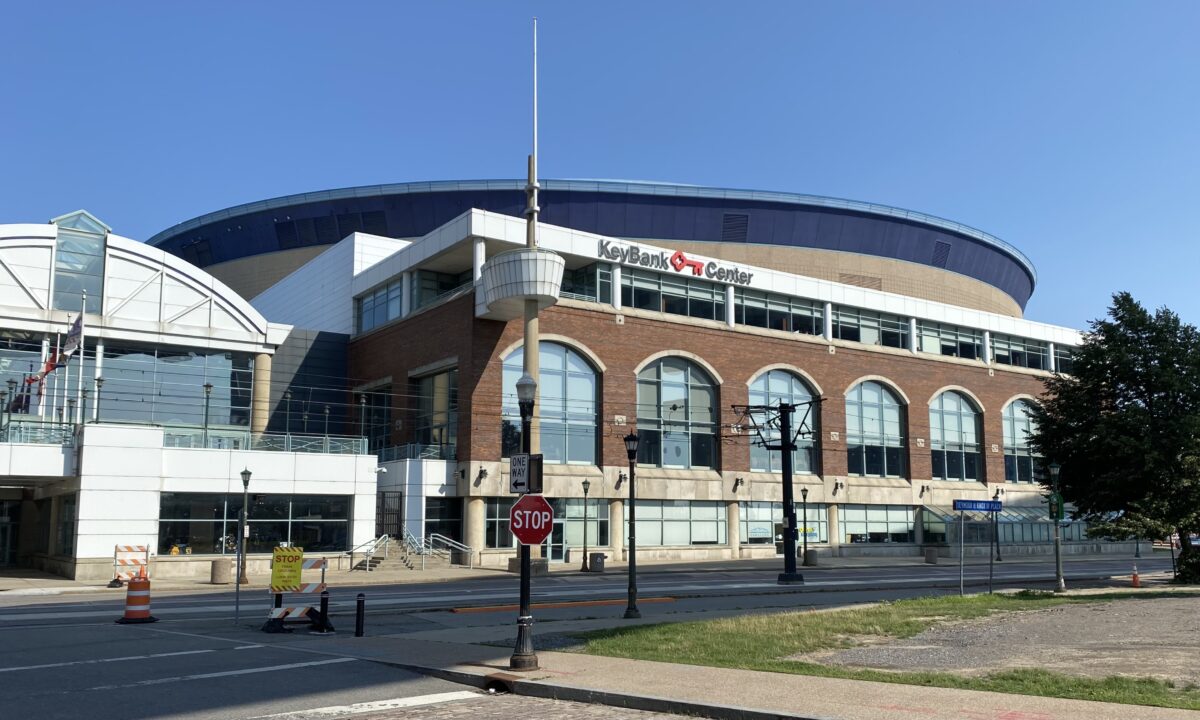 First Game
Oct. 12, 1996 – Sabres vs. Detroit Red Wings (6-1 loss)
Notable Events
Stanley Cup Final – 1999
NHL Entry Draft – 1998, 2016
NCAA Men's Frozen Four – 2003
IIHF World Junior Championship – 2011
NCAA men's basketball tournament – 2000, 2004, 2007, 2010, 2014, 2017, 2022
MAAC men's basketball tournament – 1997, 1999, 2001, 2005
UFC 210
Sources