The Boston Bruins are the oldest US based club in the National Hockey League, joining in 1924. They've won six Stanley Cups, ranking them tied for fourth. The are known as one of The Original Six NHL clubs.
Deeper Dive
2021-22 Season Roster
Boston Bruins Jersey History
It's almost enough to distract you from the fact that, for a solid decade, the Bruins wore what were, essentially, football jerseys. These kits featuring no logo and player numbers on both the front and back were joined, for 1940-41, by a special jersey featuring a collegiate wordmark on the front. After all, nothing says "professional" quite like something you'd find in a student union bookstore. Check out the entire history of the Bruins Jerseys…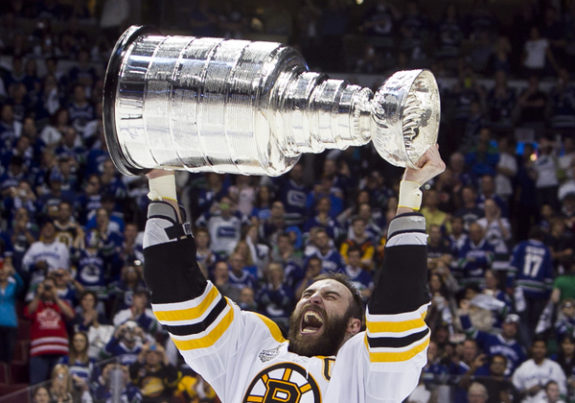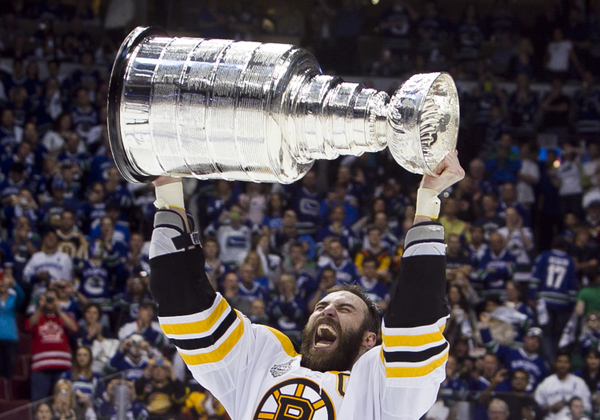 ---
The Players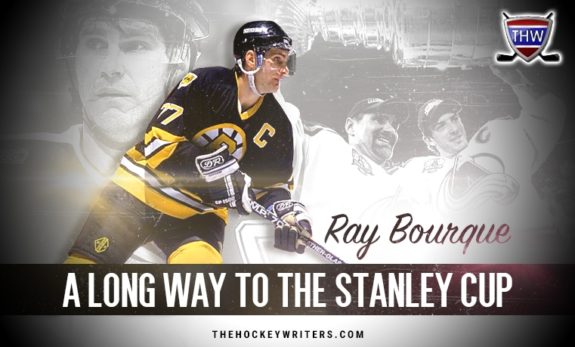 ---
More Bruins History
Bruins Top Goalies of All-Time
---
A Post Mortem on the 1964-65 Season
As bad as the Bruins were up front, the blue line corps was probably the team's most glaring weakness.  But there were players who showed some promise.
Twenty-four-year-old Ted Green was the leader on the back end, and by the attention he garnered from the other five NHL teams who tried to acquire him, he looks to be a real force on defence once he matures. He led the Bruins defenders in scoring with eight goals, 27 assists for 35 points, fine totals for a blueliner on any team. Read More…
---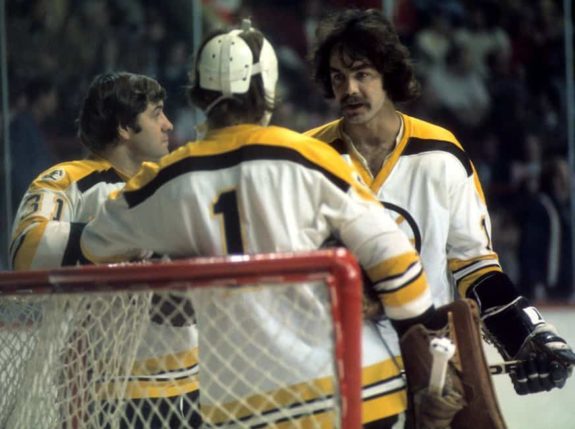 Team captains
Sprague Cleghorn, 1925–1928
Lionel Hitchman, 1928–31
George Owen, 1931–1932
Dit Clapper, 1932–1938, 1939–1946
Cooney Weiland, 1938–1939
John Crawford, 1946–1950
Milt Schmidt, 1950–1954
Ed Sandford, 1954–1955
Fernie Flaman, 1955–1961
Don McKenney, 1961–1963
Leo Boivin, 1963–1966
Johnny Bucyk, 1966–1967, 1973–1977
Wayne Cashman, 1977–1983
Terry O'Reilly, 1983–1985
Ray Bourque and Rick Middleton, 1985–1988 (co-captains)
Ray Bourque, 1988–2000
Jason Allison, 2000–2001
Joe Thornton, 2002–2005
Zdeno Chara, 2006–2020
Patrice Bergeron, 2021–present
Sources:
Serial entrepreneur who started building websites in 1995. Founded The Hockey Writers in Jan. of 2009. Traveled with family for a year, visiting 25 countries along the way.