| | | | |
| --- | --- | --- | --- |
| Founded: | 1972 | GM: | Brad Treliving |
| Owned By: | N. Murray Edwards | Coach: | Darryl Sutter |
| Home Rink: | Scotiabank Saddledome | Captain: | Vacant |
The team was founded in 1972 in Atlanta as the Atlanta Flames, and relocated to Calgary in 1980. In 1988–89, the Flames won their first and only championship. The Flames have won two Presidents' Trophies as the NHL's top regular season team, and have claimed seven division championships. The Flames are one of two NHL franchises in Alberta; the other is the Edmonton Oilers. The cities' proximity has led to a rivalry known as the "Battle of Alberta".
Deeper Dive
2021-22 Season Roster
Jersey History
let's look back to happier times, where it all began: the 1980s. Fresh off a move from Atlanta, the now-Calgary Flames were kicking ass and taking names. Or, rather, providing a mild divisional annoyance to the Edmonton Oilers during their march to 64 Stanley Cups. Read more…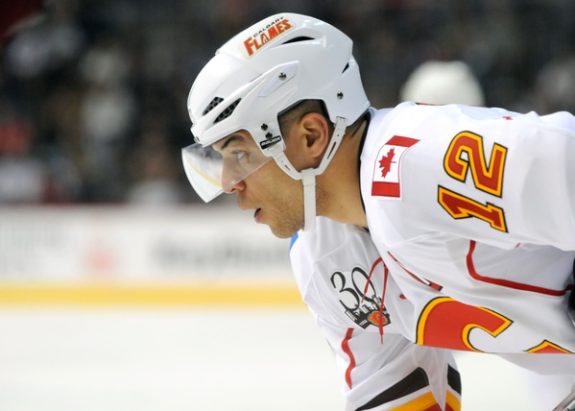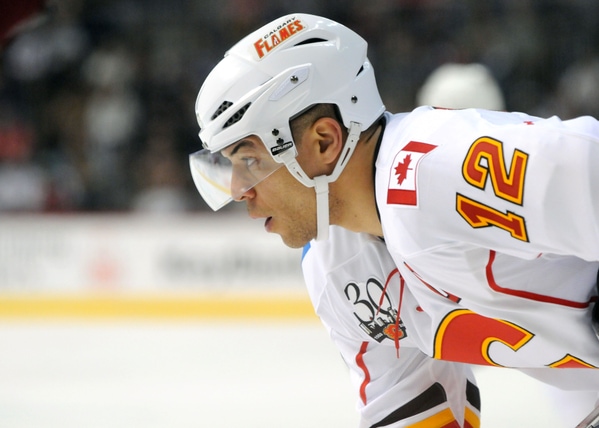 The Players
More Flames History
Lanny the Legend
It's been 31 years since Lanny McDonald last put on the Flaming 'C', but his presence is still felt in both the hockey world and Calgary community today. You'd be hard-pressed to find a Flames fan old or young who's never heard of Lanny as he has continued his legacy in the Calgary community through public affairs and various charities. Read more…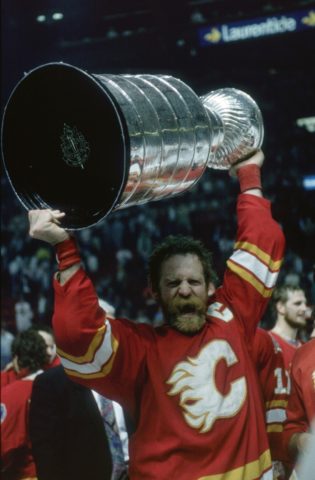 Captains
Sources
Lifelong storyteller and experienced hockey reporter that has covered everything from major juniors to the NHL. Worked for various newspapers across Minnesota and North Dakota, and now covering the Colorado Avalanche for THW.