Over the years, the Calgary Flames have taken their chances on a number of smaller-sized players and given them an opportunity to prove themselves while being surrounded by the big dogs. In more recent seasons, Johnny Gaudreau has been at the top of the podium, constantly giving Flames fans a reason to jump out of their seats with his dazzling on-ice abilities throughout the duration of a season.
Gaudreau has found himself among some very elite company in Calgary, as he continues to show fans that players who lack size deserve a shot, too. Among some of the smaller, yet more effective Flames forwards over the years were Theo Fleury, Hakan Loob, and Joe Mullen.
Mullen ended up being one of the most successful members of the Flames during his five-year reign of donning the "Flaming C," as he did not let his size define him, and went on to record a 50-goal season, a 100-point season, and one of his three Stanley Cups came with the Flames, too.
Who Was Joe Mullen?
Traded to the Flames from the St. Louis Blues on Feb. 1st, 1986, the hype that surrounded Mullen's arrival in the Stampede City was immeasurable. For a player who went undrafted, he made sure his name required virtually zero introduction upon his arrival. He floored fans across the league when the 5-foot-9, 180-pound youngster from New York registered 425 points in just his first 378 games in the NHL with the Blues.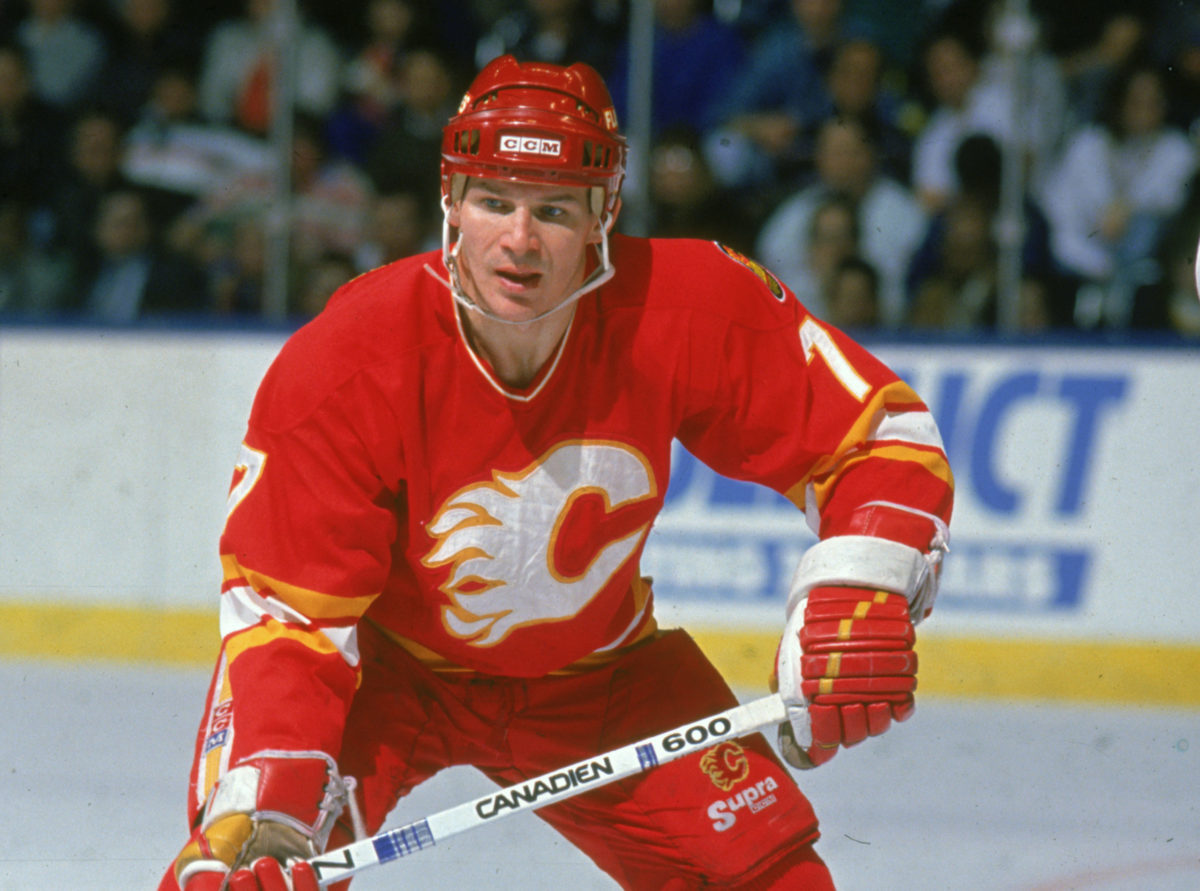 This rapid point trajectory so early in his career was why the Flames pursued Mullen in 1986. The Flames needed more scoring depth injected into their lineup, as they were a new team that had big expectations.
Expectations during Mullen's five-year Calgary stint were exceeded due to the value he brought to the Flames. in the 345 games he laced up as a Flame, he would record 190 goals, 198 assists, for 388 points. Mullen also earned 110 regular-season points in 1988-89 to lead the team. Additionally, his 24 points in the postseason were second on the team behind Al MacInnis' 31. This, of course, was the season the Flames won the Stanley Cup inside the Montreal Forum.
Hall of Fame
After playing in 1,062 regular-season NHL games, Mullen finished with 1,063 points over the span of a 16-year career spent with St. Louis, Calgary, the Pittsburgh Penguins, and Boston Bruins. He is the first American-born player to score 500 goals and tally 1,000 points. He recorded a point-per-game average, won three Stanley Cups, two Lady Byng Memorial Trophies, and an NHL Plus-Minus award to top it all off, and for all that, he was awarded a gift that will last forever.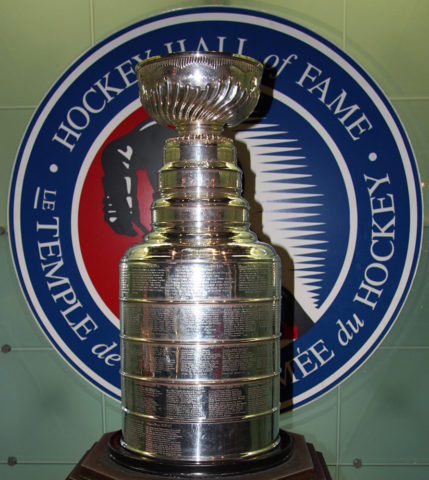 Mullen was without question a major deciding factor in the Flames' only Stanley Cup victory to date. If you dissect his career, his accolades, points earned, and the odds he defied, I don't think you should be surprised that Mullen was and still is considered one of the greatest Flames forwards of all time. Yes, his time in Calgary was short, but when you consider what was achieved in those five seasons, Mullen and the Flames accomplished exactly what they set out to do prior to acquiring him, and that was to raise Lord Stanley's Cup.
---
---