The Los Angeles Kings were disappointed with what they got last holiday season. Santa delivered a 29-35-6 record, totaling 64 points, and a .457 winning percentage. The team finished 30th in the league in both total goals for and goals for per game, totaling 177 on the season, an average of 2.53 per game.
While Kings fans deserve to get more this time around, they do have a lot to be thankful for, relative to other NHL franchises. The team has won two Stanley Cups over the last 10 years, and they have built an incredible group of prospects throughout the rebuilding phase, partly due to luck in the draft lottery. That being said, there are a number of things that Kings fans are looking for out of the coming season.
Wish #5: The Veterans Turn Back the Clock
While the Kings do have an exciting group of young players coming into the NHL, if the team is going to have any success in 2020-21, there will have to be some production from the older guys. The only veteran the team can likely count on to be consistent next season is Anze Kopitar. He had a very solid 2019-20 season, putting up 62 points in 70 games, and he was a plus-six on a minus-32 team. The captain is 33 years old, but there is no reason to think that he should see a decline next season, despite nearing the end of his career.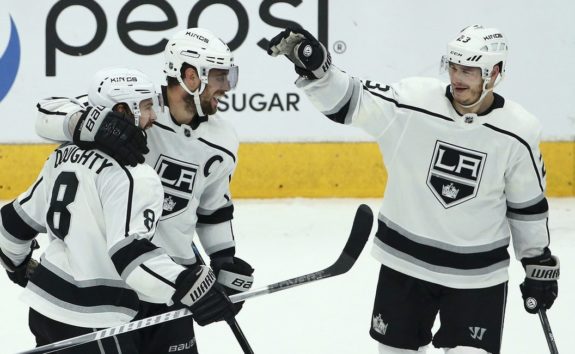 Dustin Brown has never been a very consistent player in his career, yet the Kings should expect a decent amount of points from the 36-year-old next season. Last season, he put up 35 points in 66 games, additionally providing an immense amount of leadership and experience to the rebuilding team.
Another player who had similar production last season was Drew Doughty. The 31-year-old defenseman put up 35 points in 67 games last season. He didn't have a bad season in terms of points, but he fell to the bottom of the roster when it came to almost every possession metric there is. If Brown and Doughty can have a 2020-21 season similar to last, or even show a bit of the Stanley Cup-winning players they are, it will go a long way in making the Kings more competitive.
One player who the Kings likely won't get a lot out of next season, although it would be nice, is Jeff Carter. The 35-year-old had a very solid career with the Kings, winning two Stanley Cups, but he simply hasn't been the same since his leg injury in 2017. Over the last two seasons, he has scored just 60 points in 136 games, also posting a minus-41. He only has a couple of seasons left on his contract with the team, so it would be nice to see him turn things around, but that is very unlikely.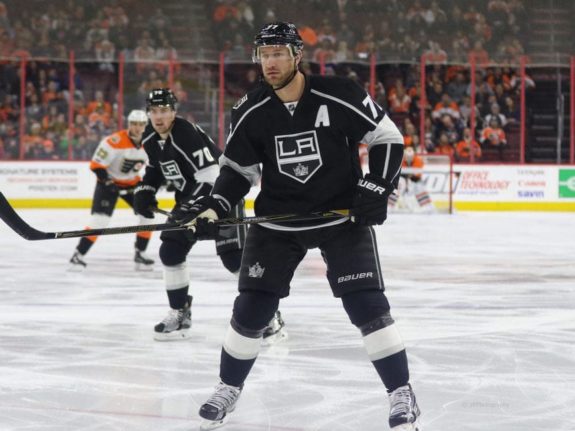 Jonathan Quick is another player who has seen a bit of a decline over the last few seasons. His 2019-20 season showed a 2.79 goals-against average (GAA) and a .904 save percentage (SV%). While these aren't great numbers, it is a step up from the 3.38 GAA and .888 SV% he posted in the 2018-19 season. While it would be nice to see Quick take another step to recover his game, there's not a ton of pressure on him to do so, given promising goaltender Calvin Petersen seems ready to go.
If any of the players that have aged out, or are close to doing so, can turn back the clock and play like the Kings of the early-2010's, the team could have a whole new look in terms of where they fall in the standings. Points aside, it will be important for the older guys on the team to pave the way for the plethora of Kings prospects throughout the unprecedented 2020-21 season.
Wish #4: Gabriel Vilardi Stays Healthy
Vilardi has certainly had a tough time getting to the NHL. He has dealt with injury issues over the last few seasons, yet he finally made his Kings debut at the end of the 2019-20 season. He scored on his first NHL shot, and he would go on to put up seven points in 10 games.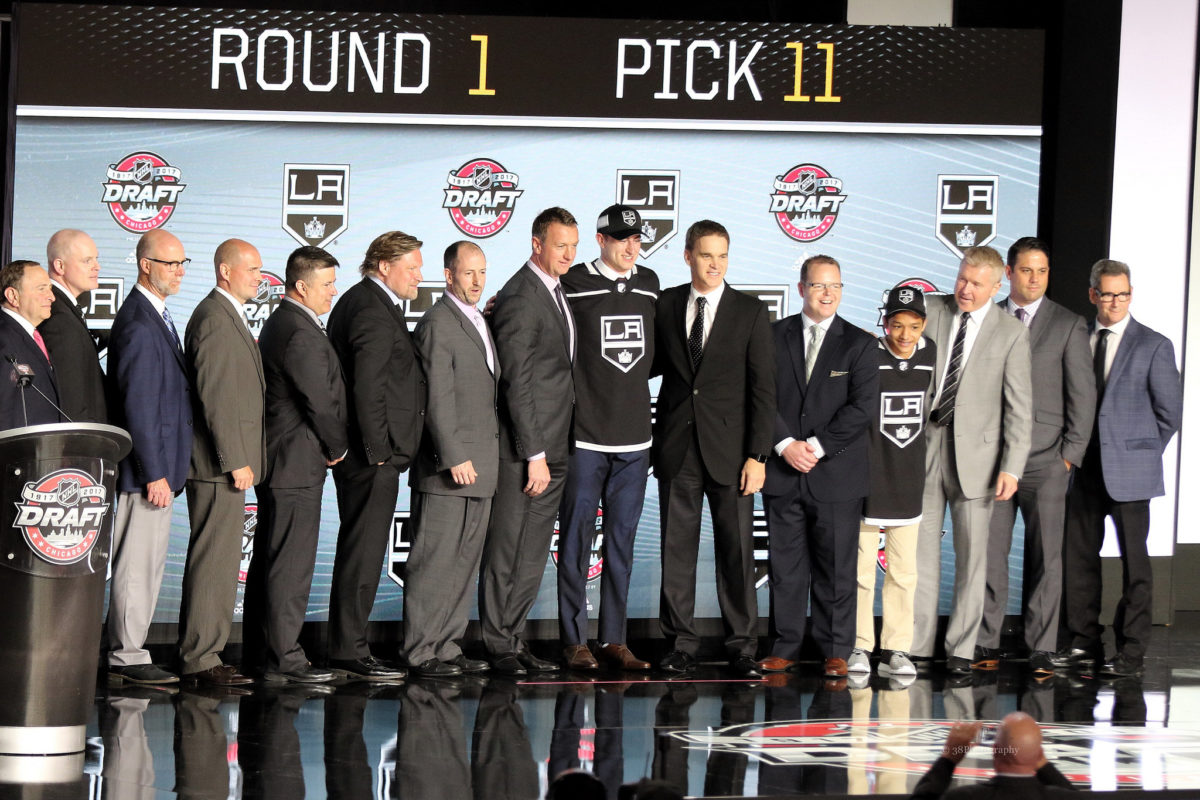 Vilardi was the Kings' first-round pick in 2017, 11th overall. Despite being on a team loaded with center prospects, he has managed to cement himself as one of the best centers on the team for the coming seasons. The 21-year-old has a long career ahead of him, so he should be focused on staying healthy. If Vilardi can do so, he could be one of the more significant contributors on the team next season.
Wish #3: Petersen Shows He Is Ready to Become an NHL Starter
The Kings ended last season with Quick and Petersen as their goalie tandem, due to the departure of former backup Jack Campbell. With Quick phasing out of his career, all eyes shifted to Petersen in terms of who would be the starter for the next era of Kings hockey. So far in his career, Petersen has put up some solid numbers. Over the last two seasons, he has played with LA, he has put up a .923 SV%, a 2.62 GAA.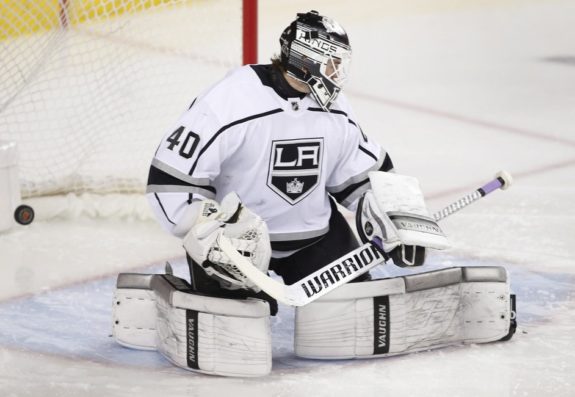 The unknown for Petersen is the sample size. He has only played 19 NHL games over the last two seasons, and when he played a more significant amount of games for the Ontario Reign of the AHL, he didn't put up nearly as good numbers. The 2020-21 season will be an indicator of what he can do when he is in a starter or 1B position. A lot is riding on his success in Los Angeles. The team is almost ready to exit the rebuilding phase in every position, and if he can't handle the minutes he will have to play, the team doesn't have another NHL-ready option.
Wish #2: Quinton Byfield Kicks Off His Career on a Good Note
There is no doubt that Byfield will be a standout player in the NHL, but with all of the unknowns the league is experiencing right now, there are no guarantees. It can take some time for future NHL stars to get acclimated to the league, but hopefully, he will be able to continue his development, at least in part with the Kings, this season.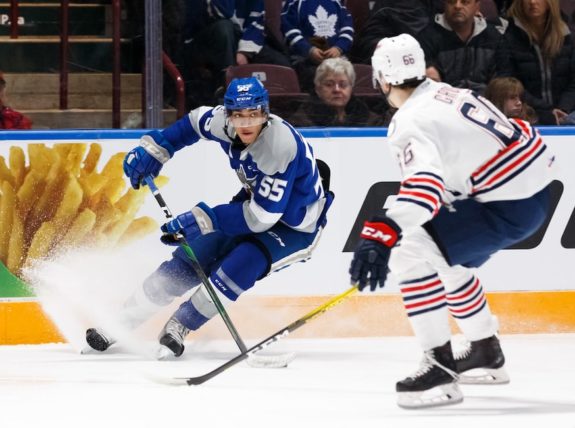 Byfield certainly won't have issues when it comes to the physical side of adjusting to the NHL, as the 18-year-old stands at 6-foot-4, 215 pounds. The Kings were able to pick him up at the 2020 NHL Draft, selecting him second overall. He dominated the OHL last season, putting up 82 points in 45 games with the Sudbury Wolves. Before getting to play with the Kings in the coming season, he will take the ice with Team Canada at the 2020 World Junior Championship. Hopefully, he can make a splash there and do the same in Los Angeles.
Wish #1: Kopitar Hits 1,000 Points
While this is on the Kings' 2020-21 wish list, this would truly be a gift for all hockey fans. It is always exciting to see great players hit huge milestones like 1,000 points. Whether you're a Kings fan, Ducks fan, Sharks fan, or a fan of any other team, for that matter, it would be special to see Kopitar achieve what few can. Currently, he is sitting at 950 points in his career, 333 goals, and 617 assists. In a typical year, 50 points would be no problem for Kopitar, but with the shortened 2020-21 season, it will come down to the wire.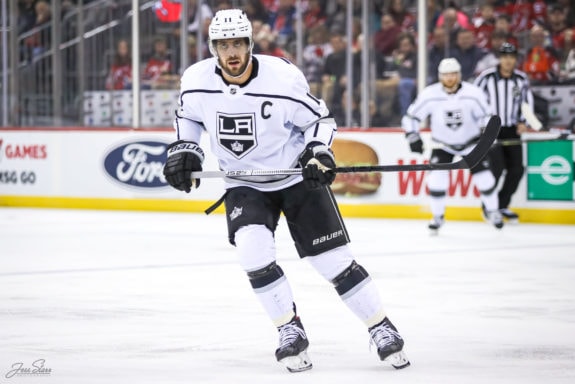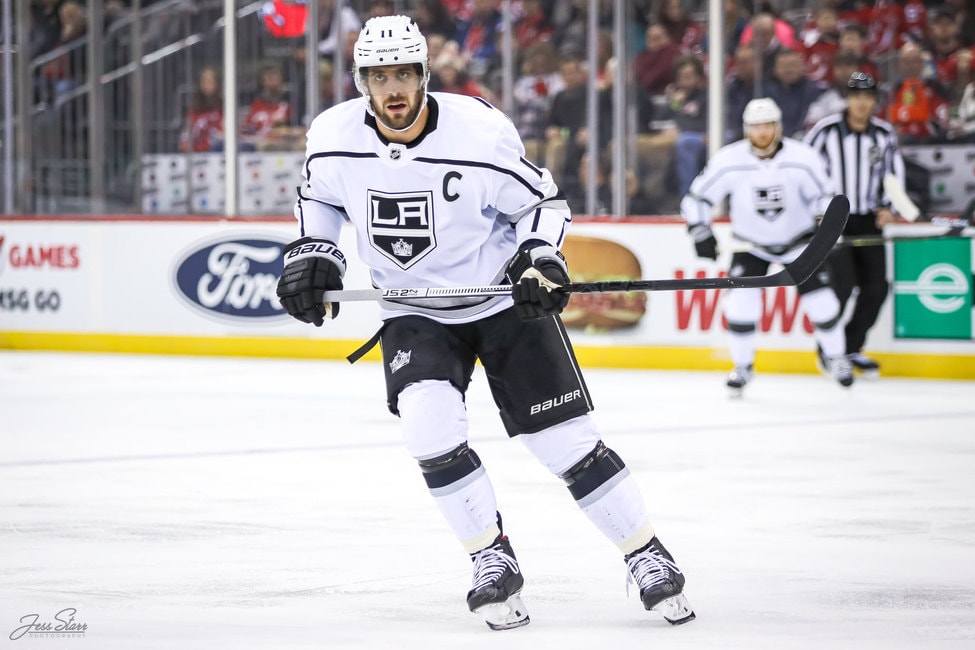 The NHL is likely to play a 56-game regular season, so he will have to put up about 0.89 points per game to reach 1,000. While Kopitar has always been a great player, he has not been the most consistent in the league. The 2018-19 season saw 0.74 points per game, the 2017-18 season saw 1.12 points per game, etc.
Whether Kopitar will be able to hit 1,000 points in 2020-21 is anyone's guess, but it will be an uphill battle. Aside from having to put up almost a point per game throughout the season, he will have to start by playing all 56 games, and there are no guarantees when it comes to older players. Even if he is not able to hit the milestone by the end of 2020-21, things would have to go really downhill for him to not finish his phenomenal career with over 1,000 points.
The Kings' Biggest Wish Is to See Some Improvement
The last couple of seasons have been tough ones for Kings fans, hitting what was hopefully the rock-bottom in 2019-20. While it would be great to see everything on the Kings' wish list come true, the main goal of 2020-21 should be to see some progress in terms of bringing some of the exciting prospects the team has into the league.
There has been a ton of talk about how good the Kings will be in the coming seasons, and now is the time to begin the journey to becoming Stanley Cup contenders. Coach Todd McLellan commented on the Kings' rebuild and how the time to get better is now.
That's signalling that we're trying to make our team better and trying to push now up the hill rather than just waiting. Do we want to move forward and grow the program and push the team forward and push up the standings? Of course we do.

Kings coach Todd McLellan on the future of the team.
With how many great new players the Kings have on the way, the push up the standings that McLellan is talking about is likely for the coming season. Additionally, with the proposed division realignment for the 2020-21 season, playoffs could be more of a possibility than what was originally expected for Los Angeles. While this would be more of a Christmas miracle than an item to put on the wish list, it shouldn't be ruled out.
---
---