The '12 Days of Christmas' is a classic holiday song first published in its current form in 1908. In a nod to the classic carol, join The Hockey Writers as we count down the 12 Days of Hockeymas. Each day, we will provide you with a piece of hockey history as we eagerly await the start of the 2020-21 NHL season.
It's been 30 years since the NHL has awarded a Calgary Flame with rookie of the year honors after a strong showing of three winners in six seasons between 1985 and 1990. Gary Suter, Joe Nieuwendyk, and Sergei Makarov are the only Flames who have won the Calder Trophy; Willi Plett and Eric Vail have also won when the team was in Atlanta.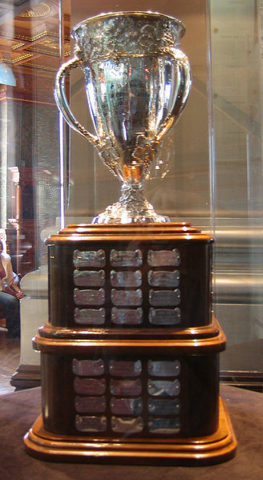 Since Makarov only three Flames have been a runner-up for the Calder, that being Jarome Iginla, Dion Phaneuf, and Johnny Gaudreau. We're nearing the end of our 12 Days of Flames Hockeymas and today, a small history on the three Flames' Calder Trophy winners.
Gary Suter (1985-86)
The first Flame to win the award and the lone defenceman in the group, Suter put up 18 goals and 50 assists in his inaugural season with the Flames. Suter scored 39 of his points on the powerplay that season. He was a ninth-round pick by the Flames in the 1984 entry-draft, he played one more season with Wisconsin before heading to Calgary. The mark of 68 points is still third-best in NHL history for a defenceman.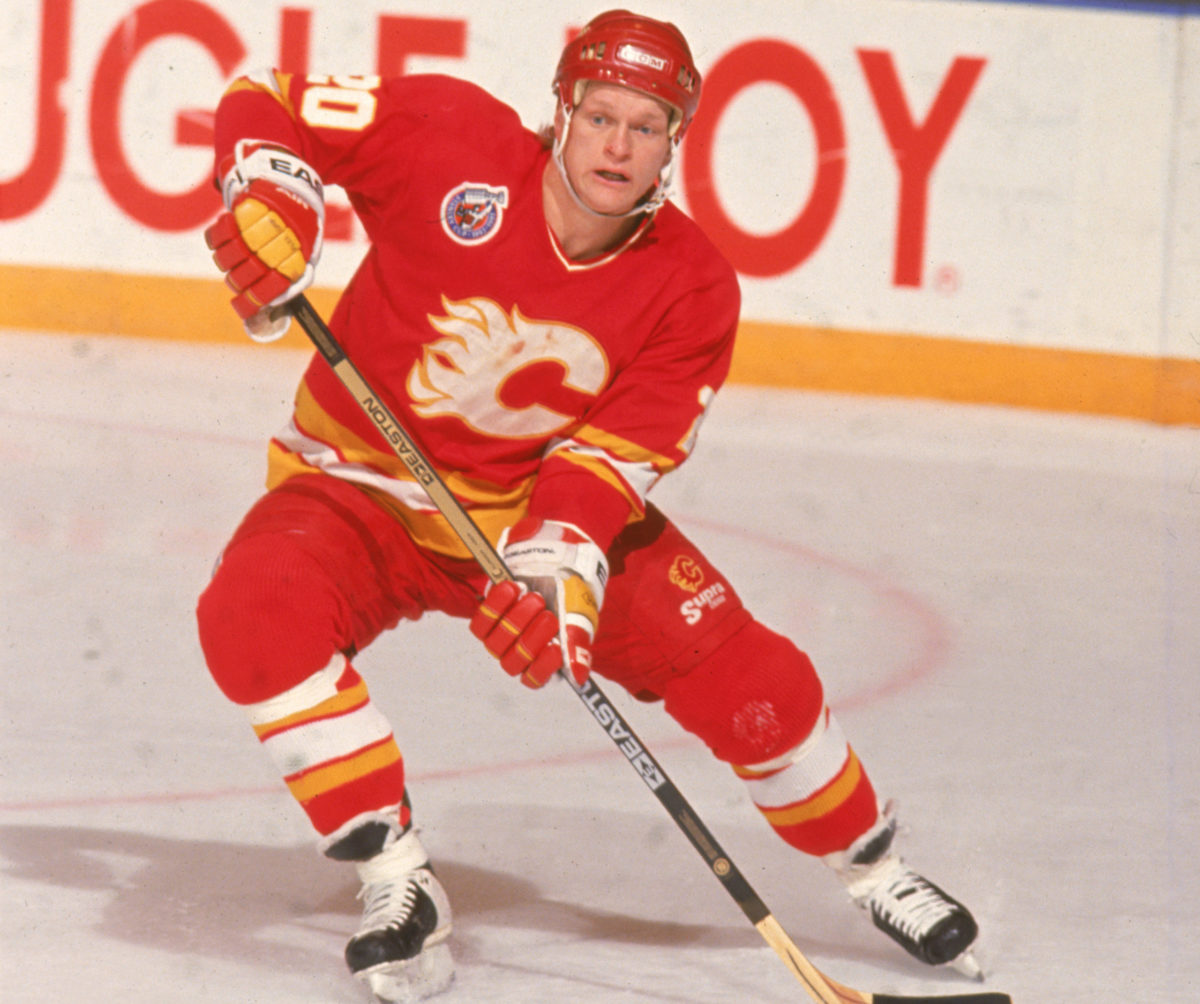 Suter would finish second in scoring amongst rookies just three points behind Canadiens' Kjell Dahlin. The closest rookie defenceman to him in terms of points was Jim Johnson who finished with just 29 points. At the end of the season, he received 35 first-place votes beating runners-up Wendel Clark and Dahlin.
Joe Nieuwendyk (1987-88)
Nieuwendyk continues to hold the Flames rookie record for goals and points in a season with 51 and 92 respectively. He ran away with the rookie scoring race that season beating second-place Ray Sheppard by 27 points. It was a landslide victory as he received 61 first-place votes, only two other first-place votes were given to two other players.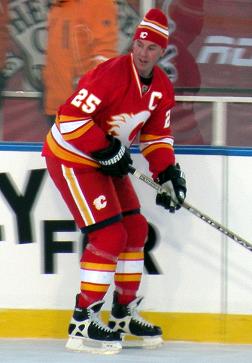 Nieuwendyk finished the season at 1.23 points per game pace, not one other rookie who played more than 25 games eclipsed a point per game. His team rookie goal record will continue to stand for some time as no Flames rookie since has even reached 30 goals in a season.
Related: Flames 12 Days of Hockeymas: 10 Best Centers in Franchise History
Nieuwendyk is one of only four rookies in NHL history to score 50 or more goals. His 51 goals put him in the top five in league goal-scoring that season, his shooting percentage of 24.1% was among the highest in the league. 31 of those goals came on the power play which was three shy of the NHL record.
Sergei Makarov (1989-90)
Makarov is the only 'rookie' to ever win the Calder Trophy in his 30s and the reason that the age cutoff for the award is now 26 years old. He beat out the likes of 19 and 20-year-old Mike Modano and Jeremy Roenick receiving 37 first-place votes.
Makarov was eligible for the trophy because the NHL still classified Soviet leagues as amateur making 1989-90 Makarov's first pro season of hockey. In 13 years in the USSR, he scored 710 points in 519 games playing for CSKA Moskva which is still a record today.
The first Russian-born player to win the Calder, Makarov finished the season with 24 goals and a Flames rookie record of 62 assists. Those 62 rookie assists currently stand as the fifth most in NHL history and only Sidney Crosby has beaten that mark since Makarov's campaign.
Nominees Since
The Flames had three players in six seasons win the Calder Memorial Trophy but since 1990 only three have been runners-up for the trophy. Iginla was runner-up to Bryan Berard after the 1996-97 season, both at the age of 19. Berard finished with 48 points as a defenceman to Iginla's 50.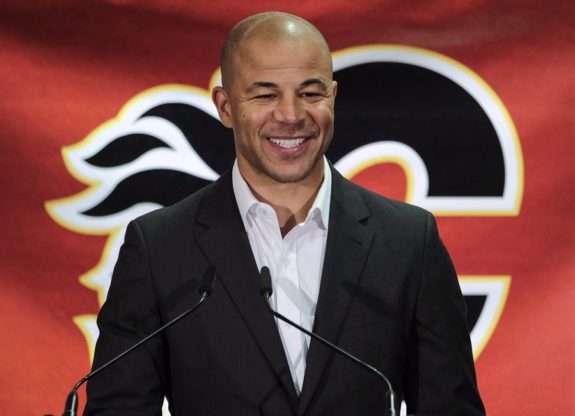 Phaneuf found himself in elite company when he finished third to Alex Ovechkin and Crosby after the 2005-06 season. Johnny Gaudreau finished third in an extremely tight race for the Calder when then 18-year-old defenceman Aaron Ekblad won the honors.
Related: Flames Rookie Valimaki Looking for Successful Learning Season
With the NHL having confirmed there will be a season look for Juuso Valimaki to make a push to end the Flames 30 year Calder drought. This year's rookie class will be a strong one, but if Valimaki can push for a top-four job he will have voters thinking a little harder about their decision next summer.
---
---