The 1997 NHL Draft is a bit of an anomaly. Not only were three centers projected to go in the first three picks, but all three also went on to have decent careers. Joe Thornton, Patrick Marleau, and Olli Jokinen were some of the best players of the 2000s, combining for 10 All-Star appearances. Add in Hall of Famers Roberto Luongo and Marian Hossa, taken 4th and 12th overall, respectively, and Eric Brewer, who was selected 5th overall and played over 1000 NHL games, and you have a draft class that stands clearly above others in the same era.
It was expected that Daniel Tkaczuk would join that group of esteemed hockey stars. Taken sixth overall by the Calgary Flames, he was a lock to make the NHL and become the team's future captain. Five years after his draft, he had played just 19 career games and would never play another, the lowest total among the first 13 players selected. Furthermore, between 1969 and 1997, only two forwards appeared in fewer games, making him not only one of the worst selections in franchise history but one of the worst picks ever at that spot.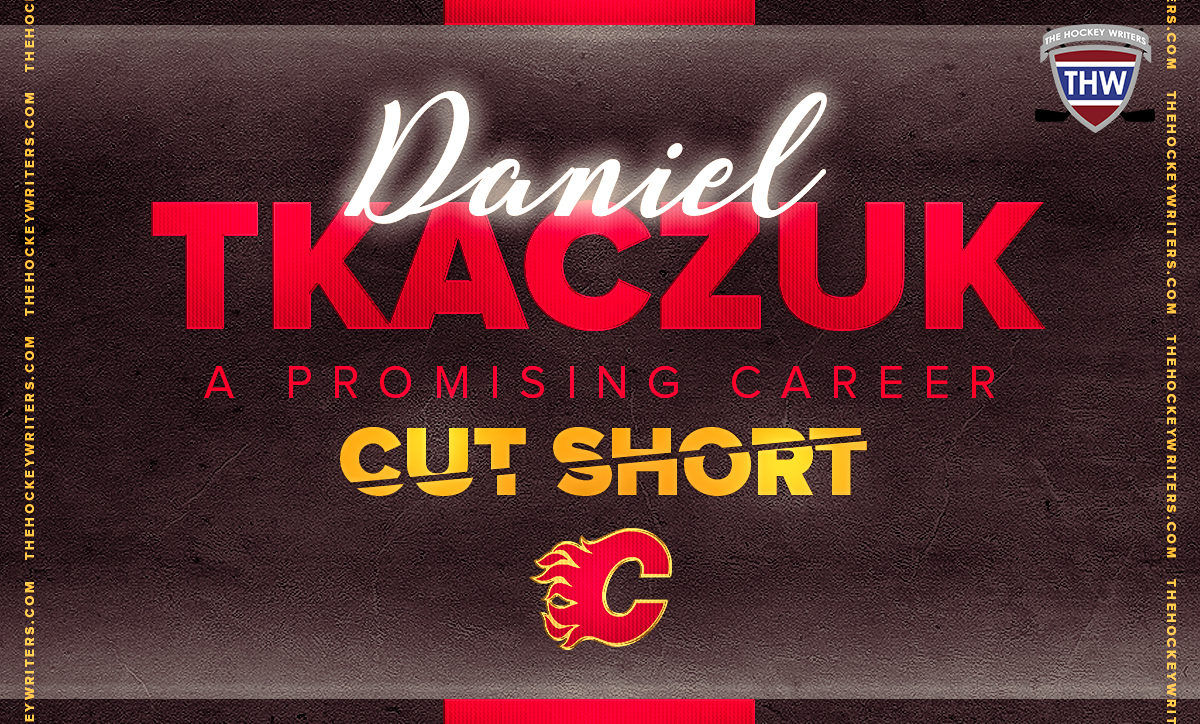 While many believed that Tkaczuk had character issues, the real culprit was a concussion that robbed him of valuable development time and limited his best attribute, his hockey sense. With the NHL dealing with greater ramifications from years of denial over the impact of concussions, his story is one that all hockey fans need to hear.
The Flames Hunt for a New Leader
When Al Coates was hired as the Flames' third general manager on Nov 3, 1995, Calgary was a mess. The team's first Stanley Cup win in 1989 seemed like a generation ago; top scorer Doug Gilmour had demanded a trade after contract negotiations fell through, forcing the Flames to send him to the Toronto Maple Leafs in a 10-player blockbuster. The deal looked awful for Calgary and only got worse as Gilmour set career-highs with the Maple Leafs in 1992-93. Meanwhile, every player the Flames received was gone by 1993-94.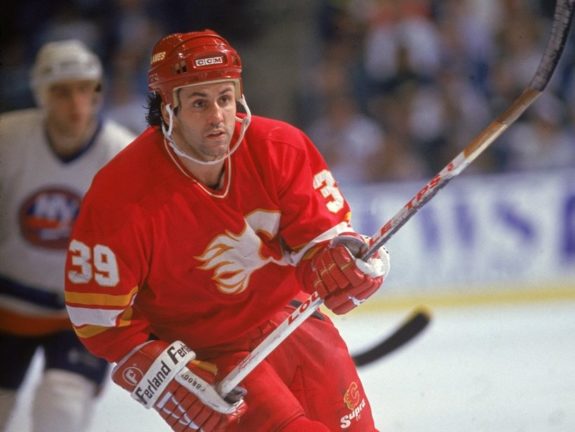 But the biggest issue for the Flames was their lack of direction. Despite a core led by Theo Fleury, Joe Nieuwendyk, Gary Roberts, and Al MacInnis, they were not making any progress in the playoffs. So, rather than wait it out, Coates decided to rebuild. Over the next several seasons, he stripped down the roster, trading away everyone except Fleury. The result was some of the worst hockey Calgary had ever seen, but Coates knew that the secret to long-lasting success was to build through the draft.
Finally, in 1997, all his years of hard work were about to pay off. Not only did the Flames have the sixth overall pick, but they also had eight picks in the first 100 selections, giving them plenty of options to bolster their roster. But the one player that they had their heart set on was Tkaczuk. Ranked third by the NHL's Central Scouting Service among North American Skaters, he finished the 1996-97 season sixth in the Ontario Hockey League (OHL) with 45 goals, four more than Thornton, who was projected to go first overall.
However, the best part of Tkaczuk was his leadership. At the start of the 1996-97 season, the Barrie Colts named Tkaczuk their third captain in franchise history and the youngest to this day. He possessed an incredible hockey sense and was able to do anything he was asked, from playing high-impact hockey to backchecking and grinding it out along the boards. He was the total package; none of his skills were as flashy as Marleau or Jokinen, meaning he would likely be available right when the Flames stepped up to the podium.
Mike Milbury Complicates Matters
The only problem for the Flames was Mike Milbury and the New York Islanders, who owned the fourth and fifth overall picks and, like the Flames, didn't have the deepest prospect pool, especially among their forwards. Brett Lindros, taken 10th overall in 1994, was supposed to be a skilled tough-as-nails power forward but had just retired due to post-concussion symptoms. Tkaczuk, with his elite blend of physicality and skill with the puck, looked like the perfect replacement.
Related: Brett Lindros: A Promising Career Cut Short
---
Latest News & Highlights
---
But Milbury wasn't so sure. He liked Tkaczuk, but at the Draft Combine, the young center told the Islanders that he was at least two years away from making the NHL. While his honesty might be commended today, that's likely not how Milbury saw it, later telling the New York Times, "I'd rather have an established player; then I know what I have," (from 'Milbury Is Seeking Draft Deal For Isles,' The New York Times, 18/06/1997).
So, when Milbury stepped up to the podium and instead took Luongo and defenceman Eric Brewer with his two picks, analysts were somewhat surprised. The Islanders had plenty of young defencemen already and adding another to the fold didn't seem like the most pressing issue. But Milbury seemed to have a bad taste in his mouth after his interactions with Tkaczuk, resulting in him passing on the best center remaining.
Of course, that worked out well for the Flames, who ended up with their target. It was rumoured that Coates considered swapping picks with the Islanders, but in the end, his patience paid off and they ended up with the player they believed they could build around.
From Top Pick to World Junior Hero
Back in the OHL for 1997-98, expectations were high for Tkaczuk and he didn't disappoint. Despite losing several of their top scorers from the previous season, the Colts were one of the better teams in the league thanks to their young captain, who finished with a team-leading 75 points in 57 games. That was enough to catch the eye of the Canadian World Junior team, and although the team struggled in Finland, finishing outside the medal round, he finished second on the team, scoring two goals and three points.
In 1998-99, Tkaczuk was unstoppable, putting up 43 goals and 105 points in 58 games, ranked sixth in OHL scoring. He returned to the World Juniors, this time as Canada's captain, and led the squad with 10 points as the Canadians came within a goal of claiming the gold medal. After a performance like that, the Flames were certain he was ready for the big leagues.
Tkaczuk started the 1999-2000 season in the American Hockey League (AHL) with the Saint John Flames and continued to dominate. He finished his rookie season with a team-leading 66 points and was named to the AHL's All-Rookie Team. He was expected to be an NHL regular in no time. After a tough training camp, he started the 2000-01 season in the AHL, but after a month, he was called up for four games with the Flames. Unfortunately, he was largely ineffective and was sent back down to continue his development.
As injuries started to pile up for the Flames, Tkaczuk was back in Calgary after a handful of games. This time, however, he was ready. In his first game back, he scored a goal and an assist against the Anaheim Mighty Ducks despite playing just over nine minutes. Over the next six games, he put up seven points and averaged nearly 18 minutes a night. He was exactly the type of player the Flames hoped they had drafted, and he seemed ready to take charge of one of the youngest teams in the NHL.
Another Career Cut Short by Concussions
All of that momentum came to a dead stop on Jan. 23 against the Phoenix Coyotes when he was knocked down by Shane Doan at center ice. Bloodied by the fall, he was taken off the ice to get stitched up, but that's about all he remembers from the day.
"I was tangled with a guy in the neutral zone, and I wasn't wearing a visor and bounced my face off the ice, got stitched up and came back. We flew to L.A. after the game, and when I woke up, I had the TV screen thing going (fuzzy vision), so just never was able to fight my way back."

Daniel Tkaczuk (from 'Flames' original Tkaczuk returns to Calgary with no regrets,' Calgary Sun, 18/12/2017)
In those days, concussions were treated like any other injury, but Tkaczuk's injury immediately seemed different. For a month and a half, he sat, trying to get back up to speed, but he was no longer able to think as quickly as he had before. He had lost his best asset, and when he finally returned to the AHL, he was a different player. After 50 games, he had just 36 points, playing at a much slower pace than before, and with his brain still recovering, he ended up with another concussion just before the playoffs. He still led the team with 10 goals in the postseason, which many believed meant that, if given enough time, he could get back to his former self.
The Flames, however, didn't see it that way. Craig Button, who replaced Coates at the start of 2000-01, was expected to help move the franchise into the modern era and had thus cleaned house, replacing the entire coaching staff in the first few months of the season. He followed that up with several roster moves, including sending youngsters J-S Giguere, Martin St. Louis, and Cory Stillman out of town for established veterans. On June 21, 2001, just months after Tkaczuk hoisted the Calder Cup, Button made his most significant trade, sending the former 6th overall pick, along with Sergei Varlamov, Fred Brathwaite, and a draft pick, to the St. Louis Blues for Roman Turek.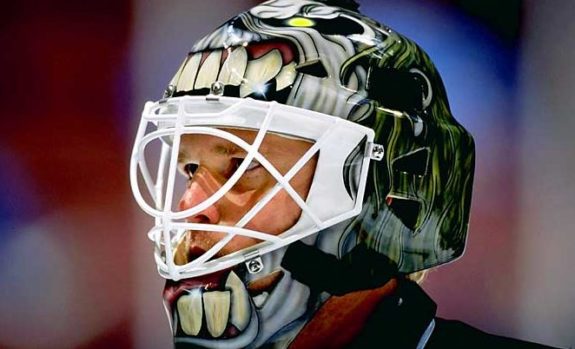 While the trade didn't work out for anyone, Tkaczuk suffered the most. He finished his first season with the Blues with 37 points in 75 games, all in the AHL, and was released at the end of the 2001-02 season. As a free agent, he signed with the AHL's Bridgeport Sound Tigers, scoring 27 points in 67 games, and although he added another 10 points in nine playoff games, it wasn't enough to interest an NHL club, so he left for Europe.
Over the next six seasons, Tkaczuk played in three different leagues, finding moderate success, but it was clear his NHL dreams were over. An attempted North American comeback in 2009-10 went poorly, and after one more season, split between Austria and Britain, he retired, a mere footnote in NHL history.
Young Players Need More Support
In the years since Tkaczuk's retirement, he's stayed close to the game, getting into coaching, first in the OHL then moving up to the AHL and even the NHL, serving as the Blues' skills coach for a season. With his cerebral approach to the game, he's been very successful, helping the Chicago Wolves win the Central Division title in 2016-17, but for him, it comes down to working with young players. "I knew I wanted to get into coaching and help young players with some of the stuff I wish I got help with when I was younger," he said (from "Flames' original Tkaczuk returns to Calgary with no regrets," Calgary Sun, 18/12/2017).
It's hard not to read into a statement like that. Had Tkaczuk been given more support after his injury or when he joined the Blues and was labelled a player who clashed with teammates and management, he may have established an NHL career. Even his first interactions with the Flames were strained; head coach Brent Sutter commented that Tkaczuk didn't smile very much, implying that he needed to change his personality to fit with the team. But after suffering two concussions, he was left to fend for himself.
Thankfully, people like Tkaczuk are making a difference, using their experience in the league to better prepare young players for the future. A player like Shane Wright could benefit from Tkaczuk's knowledge; he's faced plenty of criticism after falling from the top spot in the draft due to poor interviews and a slow start in the NHL. While the league still refuses to accept the impact of concussions on a player's career, others are doing their part to provide the proper support for the next generation of hockey players.
---
---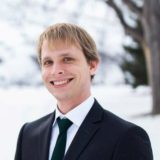 An elementary teacher by day and an avid hockey fan, Dayton joined The Hockey Writers in 2019 and currently covers the Ottawa Senators, World Juniors, and NHL Entry Draft.