The Calder Trophy is named after the first president of the National Hockey League, Frank Calder. This prominent trophy is awarded to the most impactful rookie in the NHL that season. Many big name players have won this trophy and five of them were members of the New York Islanders organization when they won. 
1974 – Denis Potvin
Denis Potvin was the first Islander to ever win the Calder Trophy. In 77 games, he had 54 points, 17 of which were goals and the other 37 were assists. He was the leader in goals, assists and points that season. 
Potvin brought a lot to the table for the Islanders. He was one of the first true offensive defensemen in the league. He had multiple 20-goal seasons and even a few 30-goal seasons, which eventually led him to be the first NHL defenseman to ever score 300 goals in a career. 
Related: Islanders' Butch Goring – Forever in the Rafters
This rookie season led to a career that had a significant impact on the Islanders. He spent 15 seasons with the team from 1973 to 1988. In those 15 seasons Potvin won three Norris Trophies, was selected to seven total All-Star teams and most importantly, led the Islanders to four Stanley Cups.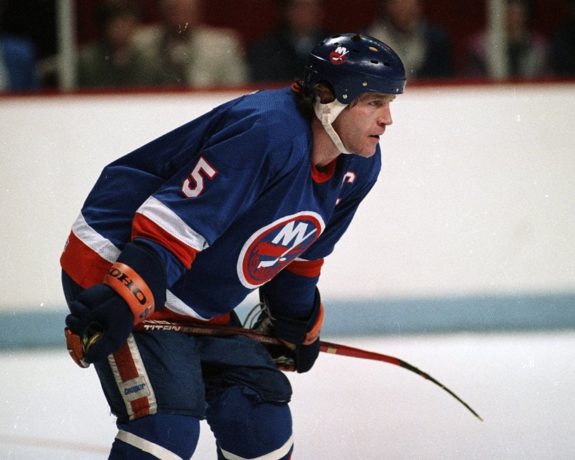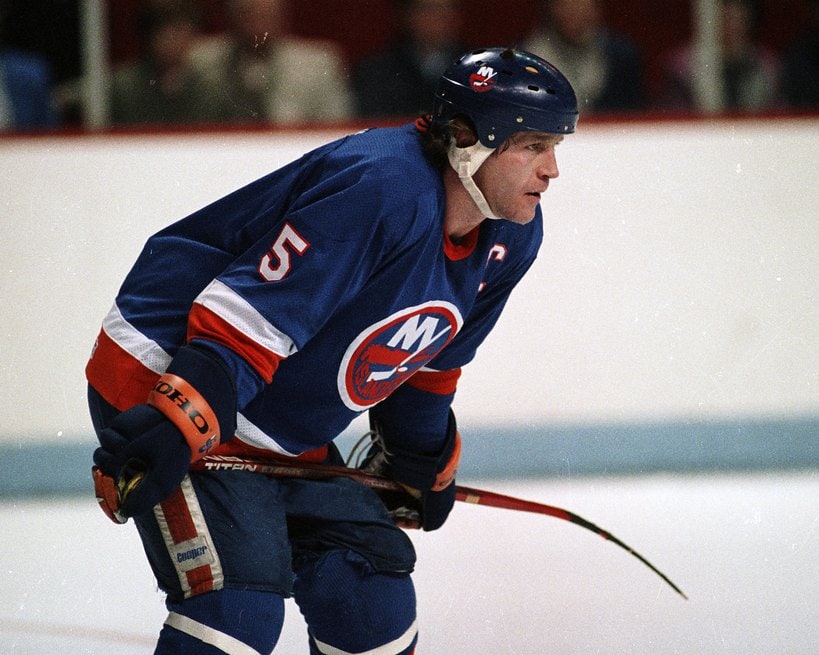 The Islanders organization will forever be thankful for the dedication and leadership that he brought to the table. They showed their appreciation by making his number the first the Islanders ever retired. Potvin received this honor in 1992, the year after his Hockey Hall of Fame induction.
1976 – Bryan Trottier
Bryan Trottier was a star centerman for the Islanders starting in the 1975-76 season. His rookie campaign consisted of 80 games in which he had 95 points, 32 goals and 63 assists. These statistics broke the rookie record at the time for most points in a season. Trottier held this honor until the 1981-82 season when Neal Broten earned 98 points.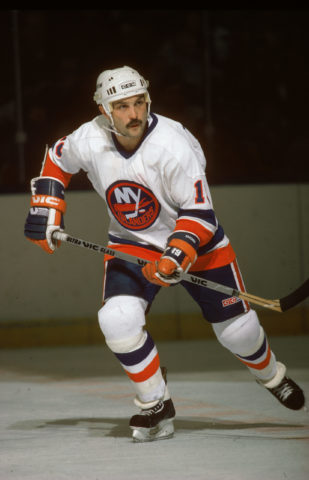 Trottier's 30-goal seasons were no rare occurrence — he went on to net 30 goals in 11 different seasons, four of those included 40-goal seasons. Once in his career he netted 50 goals in a season. 
Just like Potvin, Trottier was a key member in all four of the Islander's Stanley Cups. His work ethic and commitment to the team led to his number being retired in 1990. He was inducted into the Hockey Hall of Fame in 1997, his first year of eligibility.
1978 – Mike Bossy
Mike Bossy was essentially the star of the show during the Islanders' dynasty years. In his 80-game rookie season, he had 53 goals and 38 assists for a total of 91 points. No other rookie scored more goals or had more points than Bossy that season.
His goal-scoring ability was what made him stand out to fans. Many of Potvin and Trottier's assists were on goals scored by Bossy. He brought speed to the Islanders' game and that led to their unstoppable offense from the late 1970s to the early 1980s. 
Bossy had nine consecutive 50-goal seasons and six 60-goal seasons. With a natural talent for putting the puck in the net, he was a big part of the reason why the Islanders were as good as they were.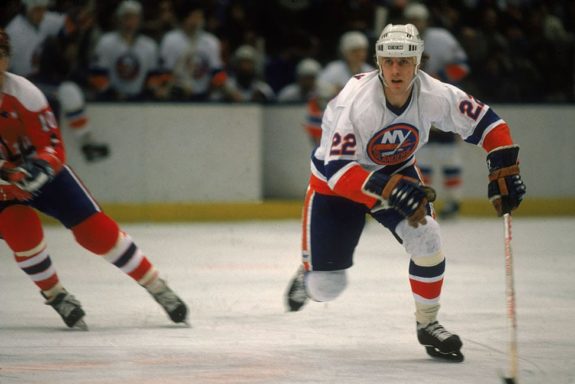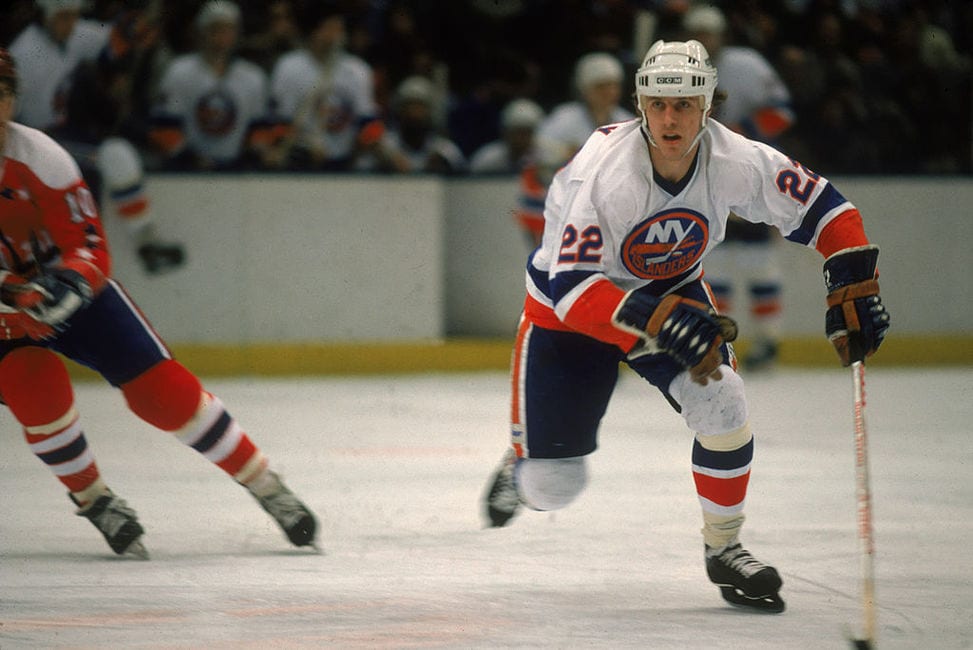 Bossy was another player of the core Stanley Cup group, winning all four with the team. He also had the honor of getting his number retired by the Islanders in 1992 — just like Potvin, that was a year after his Hall of Fame induction.
1997 – Bryan Berard
Bryan Berard held the blue line for the Islanders for four seasons. In his rookie year, he played 74 games and had 48 points, most of which were assists. He netted 8 goals and had 40 assists, which were the most by a rookie defensemen in that season. 
Berard was remembered for his impressive skating ability and his offensive zone puck movement. As soon as a forward broke free in front of the net, Berard would feed the puck. 
His stay with the Islanders was not a very long one. He showed great potential at the beginning of his career, but after too many breakdowns in his own zone, the Islanders felt as if he would be better off elsewhere. Berard was traded to the Toronto Maple Leafs for goaltender Felix Potvin.
2018 – Mat Barzal
Mat Barzal is the Islanders' most recent Calder Trophy winner and has shown a great deal of potential to the organization. In his rookie season, he played all 82 games and recorded 85 points, 22 goals and 63 assists. He led rookies in points by a landslide — the next rookie behind him was Clayton Keller who had 20 points less than Barzal. 
Since his rookie season, Barzal has become among the fan favorites. He is an entertaining player to watch the way he dances with a puck while skating full speed and coming to a full stop on a dime.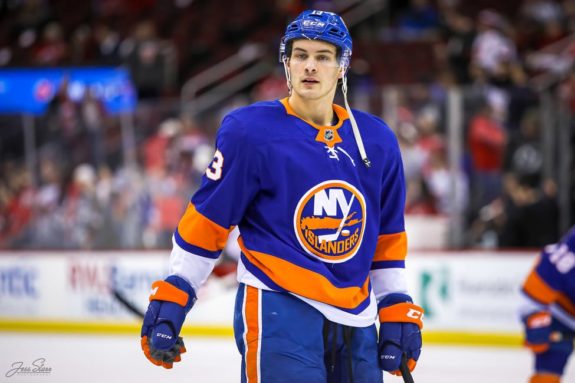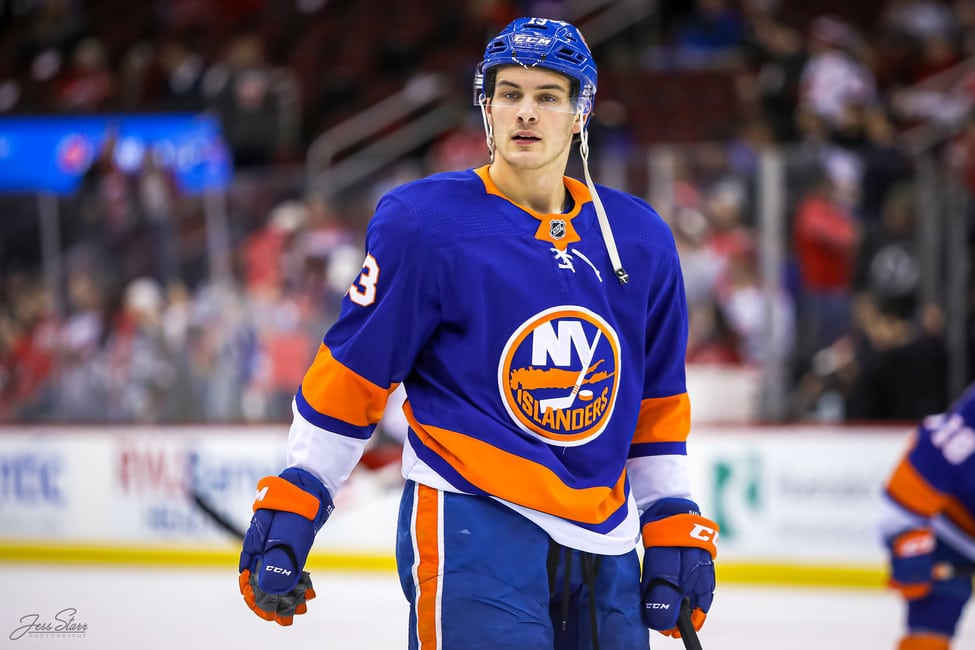 Barzal can also show a little grit when needed. He will throw the body when necessary and show up every game with confidence despite the fact that opposing teams often put a target on his back. 
Related: Islanders' Pierre Turgeon Belongs in the Hall of Fame
He has shown that he is worth a lot in his three seasons in the NHL. Fans have welcomed him with open arms and it is evident that they would like to see Barzal in the Islanders sweater for a long time. Still very early in his career, he has likely not yet peaked as a hockey player.
The Calder Is Just the Beginning
Each of these players have shown the NHL that they are capable of great things and they all did so in their first season. The Calder Trophy is always exciting to watch be awarded because it is given to rookies who have their whole careers ahead of them.
Many of the Calder Trophy winners go on to have very successful careers in the NHL. Potvin, Trottier and Bossy went on to do just that. With Barzal still so early in his career, it is going to be very exciting to see how far he propels himself as an NHL player.
---
---