For centuries to come, those who step foot into the Calgary Flames dressing room as a member of the team will have a high level of dignity, class, and pride to compete with. For 16 seasons, former Flames captain Jarome Iginla demonstrated what holding a city on his back looked like, as he always accepted every opportunity with that graceful smile of his.
He not only left Calgary with the most points earned as a Flame player and captain, but he showed the players of tomorrow, all over the league how far hard work, sacrifice, and faith can take a person.
Coming to Calgary
Growing up just a stone's throw away from Edmonton, Iginla ironically grew up cheering for Calgary's enemy, but it was actually his grandpa that got him in a Flames jersey first, well before his debut with the big club in the spring of 1996. A young Jarome was looking to try out for a local minor hockey team as a child, but his grandpa was unable to acquire a jersey that would fit him properly.
Surprisingly, all they had left in Edmonton at the time that would fit little Iggy was a Flames jersey. It would have to do, but who would have thought that the kid who grew up a fan of the Oilers would suit up for 1,219 games as a Flame?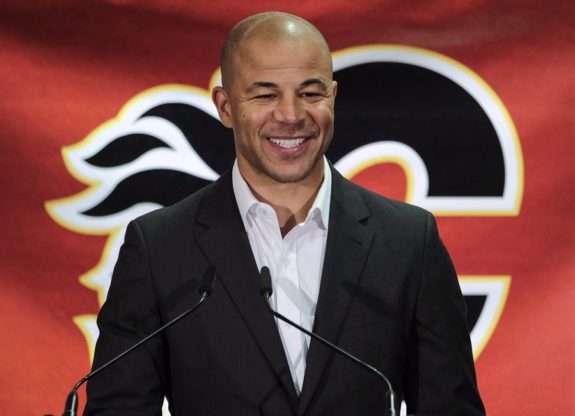 In his 16 seasons with the Flames, he'd tally up 1,095 points in 1,219 contests, and in 20 seasons spent with five NHL clubs, he would earn an astonishing 1,300 points in 1,554 regular-season games. His point producing abilities are certainly what Iginla will be most remembered for, but when he wasn't finding the back of the net or setting up his linemates, he was physically deteriorating his opponents.
Don't Poke the Bear
True leaders find different ways to be successful. Iginla was no exception to this, because when he was unable to generate offense, he'd bring the physical side of his game to life. It was almost as if Iginla played better when an opposing player got under his skin, and his former teammate, Craig Conroy, says he feels the same way. (From 'Longtime linemate: Angry Iginla was bad news for opponents,' Calgary Sun, 07/27/18)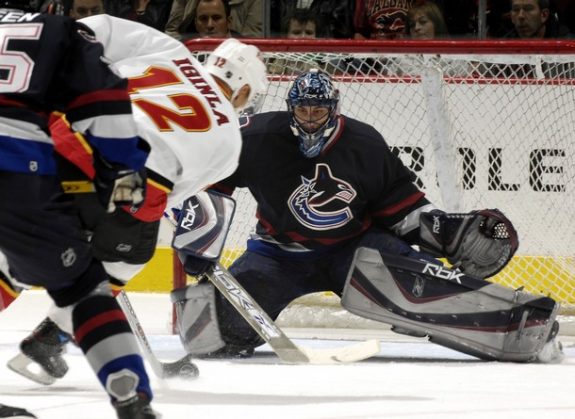 "He always played better when he was pissed off. Whenever he started yelling at the guys … Once he'd get up on the bench and it was, 'You wanna go? You wanna do that? Ok, we're going to play that way.' He might have used some different language, but that was the gist of what was going on. And right then, I knew, 'Oh, here were go, this is going to be a good one.'"
Iginla would go on to finish his career with 625 goals, 675 assists, and 72 fighting majors over 20 seasons. These numbers certainly classify him as a legend, but an interesting stat that isn't available, is how many times Iginla's team got back into a game after he was involved in a tilt. I feel even though his numbers were solid, the impact created off of his physicality would also be notable.
A Heart Of Gold
Many professional athletes are very generous when it comes to their time, and sometimes even their wallets. Iginla was one of the best when it came to making others less fortunate, happy. Starting in the 2000-01 season, Iginla began donating $1,000 towards KidSport Calgary for every goal he scored, and in the 2004-05 season, he upped the stakes to $2,000 per goal.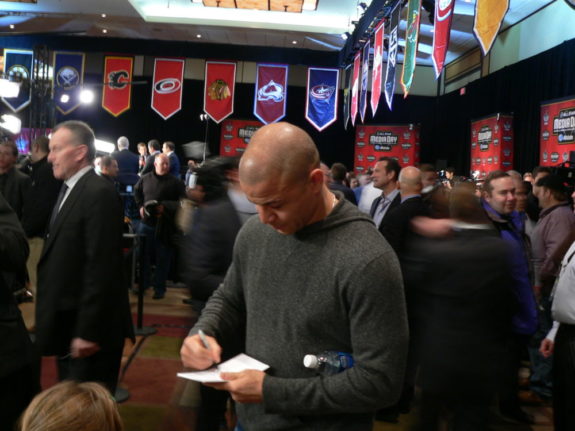 KidSport is a program that provides grants to children from families facing financial barriers, so they can participate in registered sporting programs. His donations over the years reached nearly $1 million, which helped better the lives of children all across Canada.
Truly Blessed
Iginla has often credited the success of his career to his faith in God. Growing up in a home where religion was valued by both his parents, Iginla set his beliefs in Christianity. When asked what the requirements are to be consistently excellent, Iginla responded, "I try to give myself the best chance. I believe in God, I stay close, and pray daily. I have to pray, believe, and do the work, and once I go out on the ice, I do the best I can and if the goalie saves it, my next shots going in."
Since finding comfort in faith as a teenager, Iginla has since won one World Junior Championship, two Memorial Cups, two Maurice "Rocket" Richard Trophies as well as the Art Ross, Lester B. Pearson, and King Clancy Memorial Trophies, the NHL Player Foundation Award, Mark Messier Leadership Award, and of course, an induction into the Hockey Hall of Fame in the Class of 2020.
Iginla was and still is considered Calgary royalty. As much as he'll tell you that he loves Calgary, and how blessed he was to play there, it was truly the fans, the team, and the city who felt most blessed by the wonderful qualities that such a kindhearted human brought to their community for 16 unforgettable seasons. The bar for leadership will always be set high for future Flame players because of Iggy.
---
---