Even though the Chicago Blackhawks are well into the offseason, our Blackhawks' writing crew, Gail Kauchak, Shaun Filippelli, Greg Boysen, and I had plenty to discuss on our latest episode of 'Blackhawks Banter'. We discussed everything from babies, (congratulations again, Patrick Kane!), to projected NHL divisions, to rumors, and to historic announcements. If you missed our show, here were some of the significant highlights.
Kendall Coyne Schofield
Kendall Coyne Schofield is most known for winning gold with the USA Women's Hockey Team at the 2018 Winter Olympics in Pyeongchang. To add to her impressive resume, she has helped to open more doors for women in hockey. In January 2019 during the NHL All-Star Game, she became the first woman to participate in the event during the 'fastest skater' segment. She went on to join the San Jose Sharks' broadcast team, but now, she is coming home.
Coyne Schofield is from Palos Heights, Illinois, grew up a big fan of the Hawks, and can now use her extensive hockey knowledge and skills to get the team back to championship contention. On Nov. 23, the Blackhawks announced that they hired Coyne Schofield as the first female player development coach in team history. This was such an amazing announcement. Job opportunities for women in sports will only go up from here, which is truly exciting. I asked my fellow writers to tell me their thoughts on the historic announcement.
Gail
I've been a huge fan of Kendall Coyne Schofield ever since I met her in August of 2017. The Special Olympics of Chicago hosted their annual Special Olympics Charity Classic at the Fox Valley Ice Arena in Geneva, where the USHL Chicago Steel play. The fine folks at the Steel set me up with a press pass to cover the event. During the intermission, NHL players such as Kane, Vinnie Hinostroza (Florida Panthers), and Ian Cole (Colorado Avalanche) all spoke to the media. Coyne was there as one of the three young women from the USA Women's Gold Medal-winning Hockey Olympic Team.
At just 5-foot-2 and full of spunk, Coyne Schofield made quite the impression during her interview. When asked how she felt about being one of the only women there with all the men, she replied, "I'm just trying not to get dangled on!". But then she got serious and talked about how when she was younger, people thought it was weird for her to pursue hockey. They told her that she should do figure skating instead. So she said that her message to all the young girls out there was, "Whatever it is, follow your dreams. Don't let anyone tell you differently."
Ever since then, I have been a huge fan and followed the progression of her broadcasting endeavors, competing in the fastest skater at the All-Star Game, and her connection with the Blackhawks. I'm really excited for Coyne Schofield and her new position with the Blackhawks, and that she is continuing to be on the forefront to empower girls and women. Good for her!
Brooke
When she got hired, it made me think about one thing to start: great job by general manager Stan Bowman. I give him props for this because he actually had an executive assistant, Meghan Hunter, who was recently promoted to Director of Hockey Administration and Amateur Scout for Chicago. So I think it's wonderful that he is extending a hand to women in the hockey world.
We have women journalists and broadcasters, which is great, but we rarely really see them in front office roles. So, I love this move. Coyne Schofield is more than qualified and is perfect for this job. I'm really glad that this is getting recognition. I think she will bring such positive energy to the team. A new perspective and energy is something that the league has been needing. Overall, we need more women involved in sports. So, I'm very excited for her and I think she will benefit this team greatly.
Greg
I love the Coyne Schofield hire. We need more diversity in the game of hockey and more voices from women and people of color. If you want to practice "hockey is for everyone", you should start to preach it. In addition to the significance of the move, people are overlooking that she is going to be really good at this job. She is one of the most decorated players the United States has ever produced, male or female. She will be a great teacher for the players at the AHL level and I look forward to seeing where she goes from here.
Shaun
First and foremost, it's wonderful to see expanded representation throughout the game with opportunities being granted to those most deserving. It's great for all involved, as this will only help grow the game and everyone wins when that happens.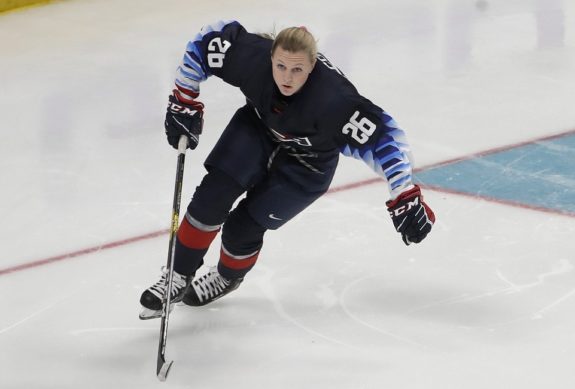 On a personal level, my wife Alexandra has played hockey her whole life and is an avid fan. We have two of the best in Brooke and Gail as part of our Blackhawks' crew. And I've always been an advocate for more equal representation and respect. I'm a fan, through and through, and that includes admiring all who share a passion for this game. Its been amazing to witness other organizations take a more progressive approach in this capacity and I'm happy to see the Blackhawks jumping on board to do so, as well.
Shayne Gostisbehere
To get to the rumors part of the offseason, there has been one rumor in particular that just won't quit the Blackhawks. Philadelphia Flyers' defenseman Shayne Gostisbehere has been linked to the team as of last year.
He is a 27-year-old All-Star but has struggled recently. He was a minus-20 in 2018-19 and a minus-4 in 2019-20, which has added fuel to the trade rumors surrounding him. Chicago acquired defenseman Nikita Zadorov this offseason, making a trade for Gostisbehere less likely. What makes it even less likely is that he does have a high salary cap hit of $4.5 million for the next three years.
But, you never know what could happen in this league. My question to the crew is, would you like to see him on the Blackhawks; would you accept a trade for him right now?
Greg
I would welcome Gostisbehere on the Blackhawks, but I just don't see how he fits in on a team that is supposedly rebuilding. I think he is the type of player that could recapture his offensive game that we saw in the past with a change of scenery in the right system. However, the Blackhawks have more young defensive prospects than spots to play them right now, so adding another defenseman makes very little sense right now.
Shaun
Not good, to put it bluntly. Gostisbehere isn't the type of player the Blackhawks need in this particular lineup for a number of reasons. For starters, they have a fully loaded blue line with players already in their system who deserve a chance to prove their worth through the team's growing pains.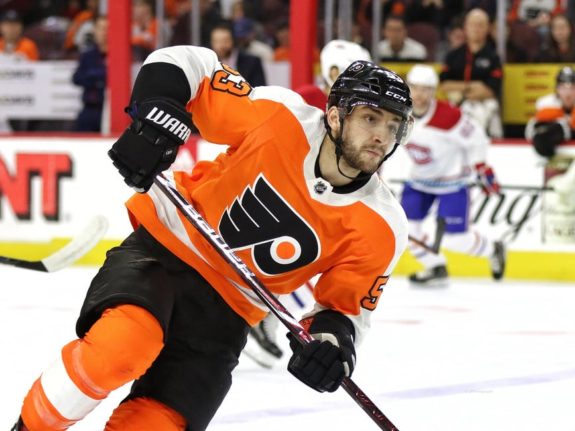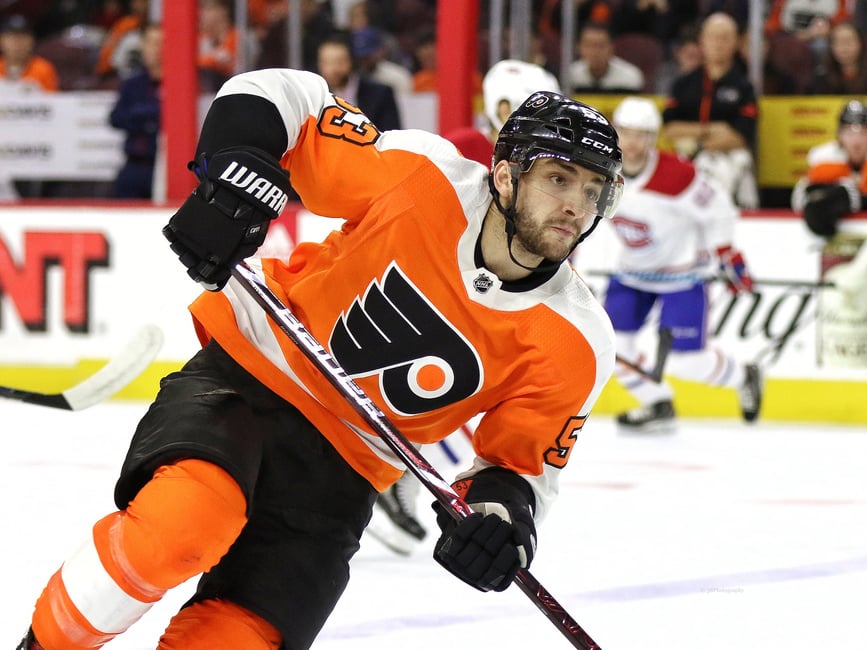 Beyond that, I haven't been shy with my feelings on them having acquired Zadorov in the Saad trade. It didn't make sense to me then and certainly would cause even more confusion if they added an even older veteran defenseman into the fold when they should be fostering further development in their youth. Both Zadorov and Gostisbehere should be on teams expecting to win, and the Blackhawks aren't there yet.
Gail
I would not be in favor of the Blackhawks attempting to acquire Gostisbehere. It defeats the purpose of a "rebuild" or at least committing to youth, to bring in another defenseman for a bunch of money. Besides, the Hawks are too crowded on the blue line as it is. I believe the young players such as Mitchell, Carlsson, Beaudin, Kalynuk, along with Boqvist are ready for the NHL. And you still have Keith and Seabrook to contend with for the next three and four years. Stick to the plan and ride with the group you have.
Brooke
I agree with everyone. I understood why his name might be linked to the team because the Blackhawks' defense is struggling. But, the team addressed that when they decided to trade for Zadorov. I think trading for Gostisbehere would make no sense. It doesn't go along with the flexibility aspect that the team has been preaching as of late, because of his big contract. And I agree that we do have a crowded blue line and we have young players that need playing opportunities. I don't think he is needed right now, but you never know what Bowman could be up to.
NHL Divisions
We also found out more about what the next hockey season will look like. We now have a picture of what the potential divisions could look like. The divisions seem pretty standard- like the Anaheim Ducks, Arizona Coyotes, and the Los Angeles Kings in the West. And the Boston Bruins, New York Rangers, and New York Islanders in the East.
For the Blackhawks in the Central Division, the projected teams that will be joining them are the Columbus Blue Jackets, Detroit Red Wings, Florida Panthers, Pittsburgh Penguins, Nashville Predators, St. Louis Blues, and the Tampa Bay Lightning. (from 'Planning the ideal 2020-21 NHL season: Schedule, divisions, playoff bracket, standings and more' – ESPN+ – 11/19/2020).
How do you feel this division would affect the Blackhawks: does this benefit the Hawks at all, or no?
Shaun
To be completely honest, I don't think it matters which division they end up in when it comes to what to expect with for overall results of this team throughout the upcoming season. They won't be winning much, regardless. Who they are aligned with doesn't change the fact that they are a young and developing squad that needs to focus on creating more cohesion.
If anything, it could make for a more interesting year in that we get to see a varied set of match-ups and opponents more often. Perhaps that's something to look forward to, in reaching for things to be excited about as fans of a team that is sure to struggle for at least a little while longer.
Gail
I don't think the newly proposed divisions will make much difference towards the Blackhawks' success, to be honest with you. You still have the Blues and the Predators. Beyond that, the Lightning won the Cup, the Penguins are no slouches, and you can never take for granted teams that are coached by the likes of John Tortorella (Blue Jackets) and Joel Quenneville (Panthers). I guess it will be nice to play a bunch against the bottom-feeding Red Wings.
Speaking of which, it will be fun to have that old division rival back in the division. Especially if the Blackhawks can beat them a bunch.  
Greg
You could argue that the new proposed division is actually tougher than the normal Central Division. The best part would be renewing the rivalries with the Red Wings and Blue Jackets. However, I don't think it really matters who is in the Blackhawks division. They are likely to struggle, especially if they start to move more of their veterans after the season begins.
Brooke
I second what Shaun and Greg said. I think the Blackhawks could be in the East, West, it doesn't really matter. I think they would struggle no matter who ends up in their division. But I was excited to see the Red Wings in there because we miss that rivalry. It will be interesting because the Red Wings are a team that has been bad, but they're looking up.
The Panthers are up and coming now as well. We always have a hard time against the Predators, so that doesn't really matter. But we have fellow championship teams in the Blues and the Lightning. So, I think it will be entertaining to see how the team responds. I don't think this will benefit the Blackhawks in any way, but I'm excited to see how it plays out.
Now, you're all caught up for our next show! Every Monday at 7:00 PM CST, you can stream our show on Youtube and Facebook. We discuss everything related to the team. Be sure to like, follow, and subscribe to our Facebook and Youtube channel so you don't miss out! And feel free to follow me, Greg, Gail, and Shaun on social media where will we post updates as well! You can check out our full conversation, referenced in this post, from the episode below.
---
---