Ranking goaltenders throughout the history of the NHL is an arduous task. Multiple factors must be considered: sheer dominance, longevity, impact on the sport, etc. For some, raw win and ring totals are more important than how those totals were achieved. With all of these factors in mind, let's take a crack at ranking the five best goaltenders in NHL history:
5. Jacques Plante
November 1, 1959: perhaps the most fateful night in goaltending history. Most hockey fans know the story, but it bears repeating: struck in the face by an Andy Bathgate slapshot, Jacques Plante told Canadiens head coach Toe Blake that he refused to go back out on the ice without his rudimentary fiberglass mask on. Blake relented, as there was no backup goaltender on hand, and the rest is history.
---
---
Goaltenders at all levels, whether it be a beer league or the National Hockey League, should say a quick "thank you" to Plante every time they receive a puck to the head, as he was the first to push the wearing of a mask into common practice.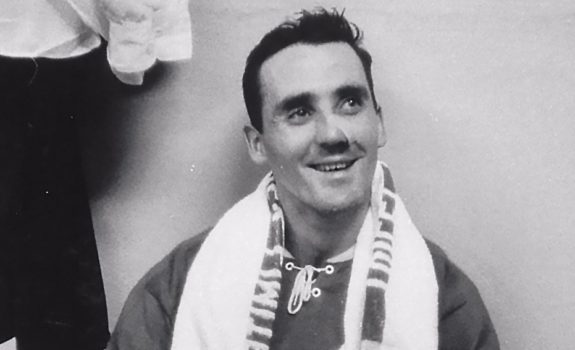 Plante was an innovator in other ways though, as he was among the first goaltenders to come out and support his defensemen by playing the puck. A student of the game, Plante would also take his own notes on the opponents he faced, and would bark orders to his players during games. He was more than just an innovator though. He owned the Vezina Trophy during the 1950's, winning five in a row and two more later on. With five straight Stanley Cups in that same decade, Plante was at the heart of one of the most dominant teams in NHL history.
4. Terry Sawchuk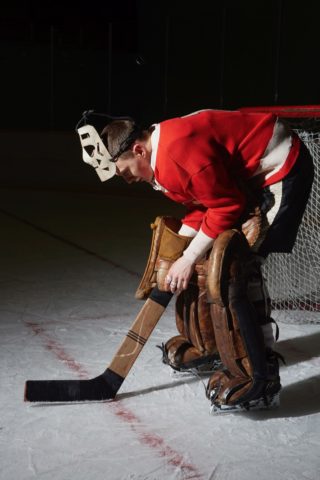 Ben Bishop was exalted in the 2015 Stanley Cup Final for playing through a torn groin. While that sounds horribly painful, the list of injuries Terry Sawchuk suffered and at times played through during his career is impressive:  a permanently damaged elbow that left his left arm shorter than his right, cuts and bruises that resulted in over 400 stitches to his face, a collapsed lung, a broken instep, and severed hand tendons. The wear and tear that the position inflicted on his back left him with a condition known a lordosis, which prevented him from sleeping for more than two hours at a time.
Sawchuk lived a troubled life, struggling with physical ailments as well as alcoholism and a depression that was never treated. Yet through horrific obstacles, Sawchuk shone as one of the greatest goaltenders to ever play the game, compiling four Vezina trophies, four Stanley Cups, and a record of 103 career shutouts that stood for nearly four decades.
Related: How the Maple Leafs Acquired Terry Sawchuk
Though his life was filled with hardship and ultimately ended tragically, his hockey career was nothing but legendary, always regarded as one of the very best goaltenders to ever play the game.
3. Martin Brodeur
Let's start with the hardware: a Calder Trophy, four Vezinas, two Olympic gold medals, and three Stanley Cups. Now let's go to the numbers: 691 career wins, 125 career shutouts, 24 playoff shutouts, 28, 508 career saves, and three career goals. Guess what? Those are all NHL records, and a smart gambler would say that at least a few of those will stand for a long, long time.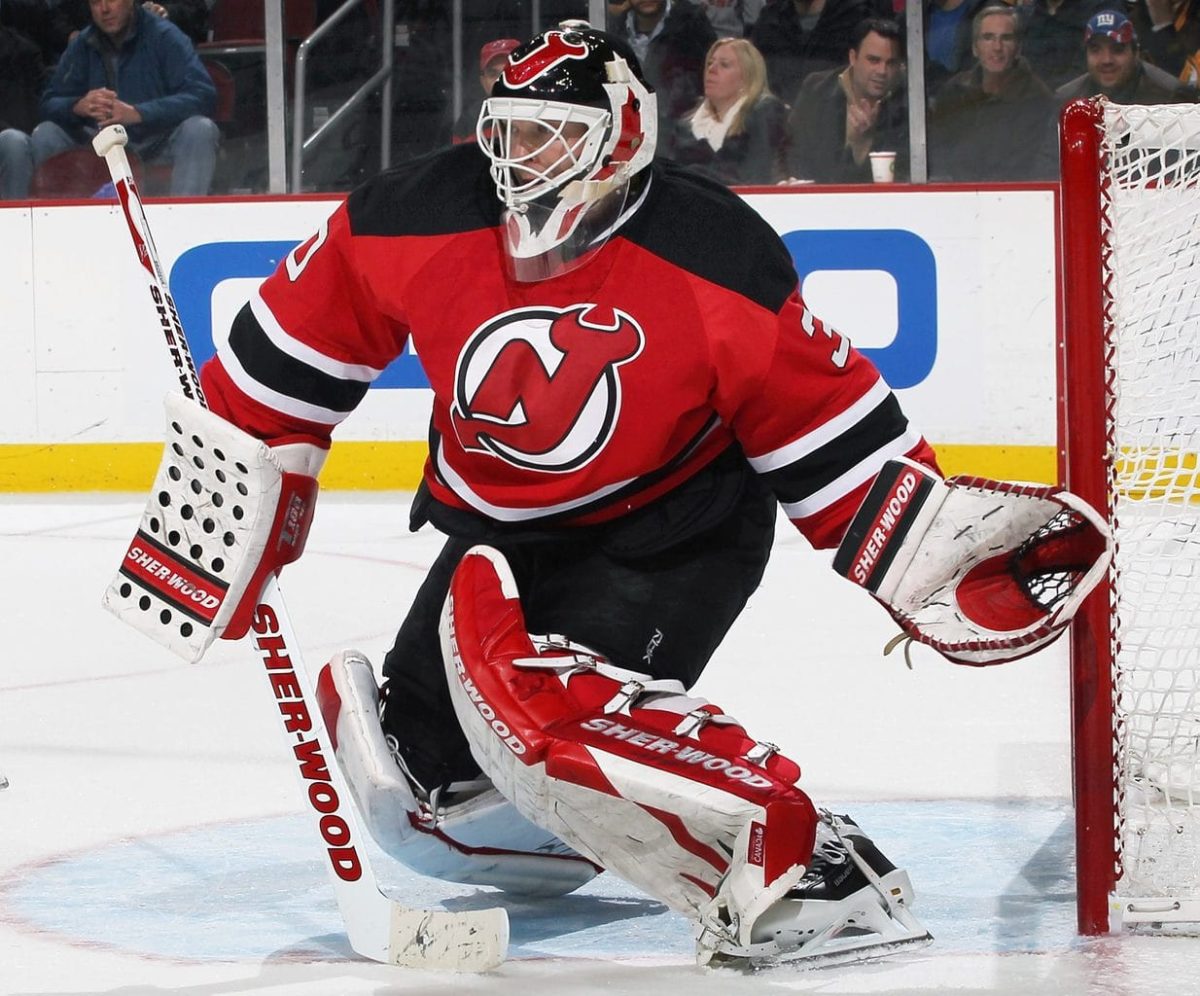 Martin Brodeur was a member of one of the most stifling teams in NHL history, as the New Jersey Devils choked their opponents of the 1990's and early 2000's with a neutral zone trap that would essentially change how the game was played. Brodeur was the perfect man for the job in a system that featured legendary defensemen such as Scott Niedermayer and a genius team-builder such as Lou Lamoriello.
---
Latest News & Highlights
---
With a cool and calm demeanor, Brodeur could remain intensely focused even when routinely facing only 15 to 20 shots a game. He often prevented teams from getting in any sort of rhythm thanks to his dominant puck-handling, which was so good that the NHL actually had to make rules to limit its effectiveness. Brodeur is one of the most successful athletes of all time, and his records will surely stand for decades to come.
2. Dominik Hasek
At a young age, doctors observed that Dominik Hasek possessed above-average flexibility, a characteristic that would go on to define much of his career. Although he became known for his extraordinary saves that contorted his body in unimaginable ways, what made Hasek great was his freakish grasp for the fundamentals of the position, his razor-like concentration, and his refusal to give up on any given play.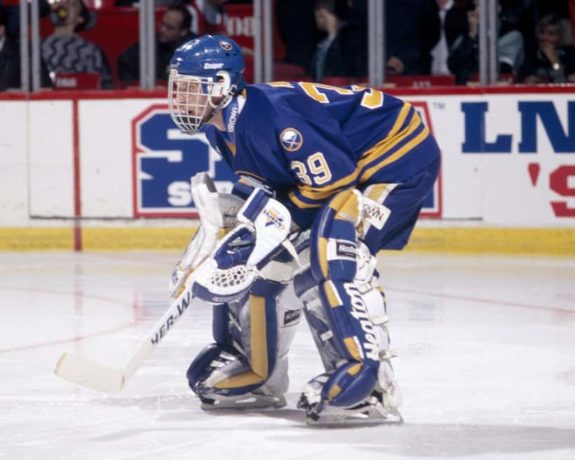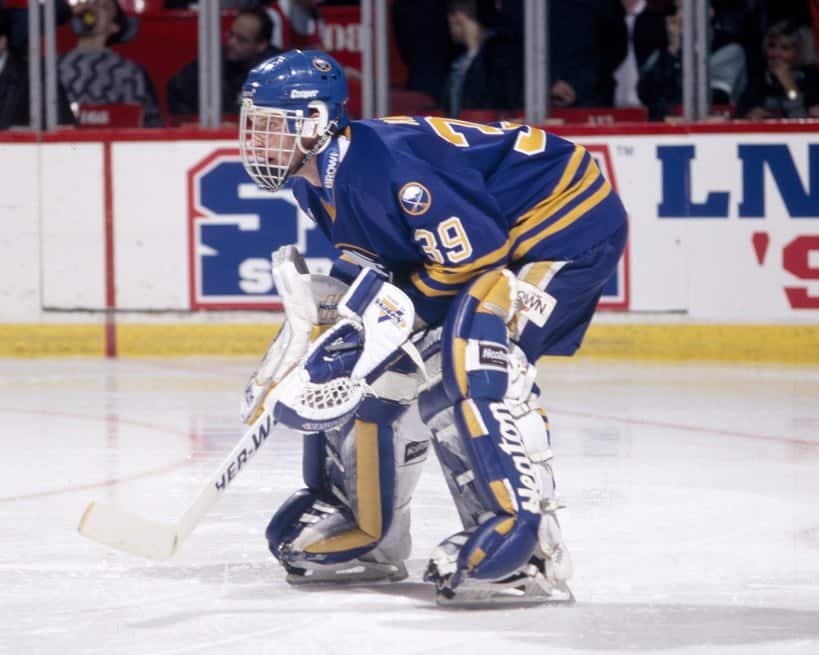 Fun fact: Hasek is the only goaltender to ever face the most shots per sixty minutes while also leading the league in save percentage. If that isn't impressive enough already, he actually did it twice. Then there are the accolades: six Vezina trophies, two consecutive Hart trophies, two Stanley Cups, and an improbable gold medal at the 1998 Winter Olympics in Nagano. The Sabres' teams that Hasek played on in the 1990s weren't exactly defensive juggernauts, yet he came painstakingly close to carrying them all the way to the promised land. To boot, Hasek helped pave the way for other European goaltenders, forcing NHL teams to put more effort into finding talent in Europe.
1. Patrick Roy
Brodeur was a winner. Hasek was dominant. Patrick Roy was both of those, winning and dominating in every way possible when the lights shone the brightest. Michael Jordan is worshiped for his fiery resolve to win at all costs, yet Roy was every bit his equal in that regard. A feisty competitor, he carried two offensively challenged Montreal Canadiens teams to two Stanley Cups. In the 1993 playoffs, Roy helped the Canadiens win a record ten consecutive sudden-death overtime games. If there is any indicator of how clutch Roy could be, that has to be it.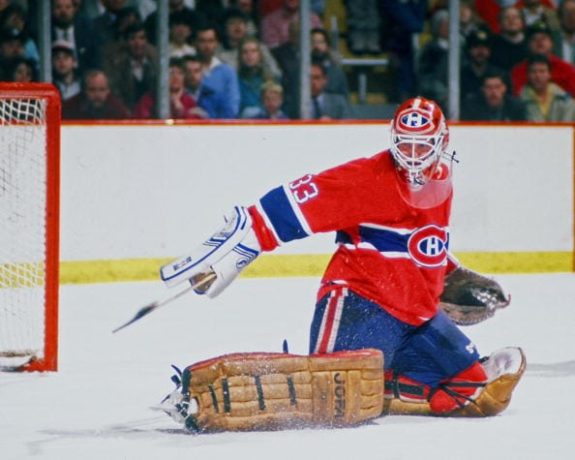 Roy's trophy case is stocked with four Stanley Cups, three Conn Smythe trophies, and three Vezina trophies. That makes him the only goaltender on this list to have any Conn Smythe trophies (awarded to the MVP of the playoffs), let alone three. He essentially shaped the course of modern goaltending by being the first goaltender to popularize the butterfly style, and even changed the very equipment that goaltenders wore thanks to his close relationship with coach Francois Allaire and the Lefebvre brothers.
Related: Remembering the Late Great Pelle Lindbergh
Roy's brand of goaltending, paired with the new equipment, led to a huge influx in goaltenders from the province of Quebec. Athletes in the province who once idolized goal-scoring greats such as Maurice Richard and Guy Lafleur now wanted to be goaltenders, something that was unheard of at the time. The quality of goaltending improved around the league, which played a large role in a steady decrease in scoring. No goaltender has the combination of sheer dominance, team success, and influence on the sport that Roy had, which makes him the greatest goaltender of all time.
…and some of the greatest saves of all time, enjoy
* originally published in 2015, might take a good while before any of the names are altered.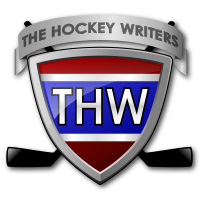 The archives of THW contain over 40,000 posts on all things hockey. We aim to share with you some of the gems we've published over the years.