The Oilers were officially founded in 1971 by W. D. "Wild Bill" Hunter and Dr. Chuck Allard. The team played its first season in 1972, as one of the twelve founding franchises of the major professional World Hockey Association (WHA). They subsequently joined the NHL in 1979 as one of four franchises absorbed through the NHL merger with the WHA.
After joining the NHL, the Oilers went on to win the Stanley Cup on five occasions: 1983–84, 1984–85, 1986–87, 1987–88, and 1989–90. Along with the Pittsburgh Penguins, they are tied for the most championships won by any team since the NHL-WHA merger and also the most won by any team that joined the league in or after 1967. Among all NHL teams, only the Montreal Canadiens have won the Stanley Cup more times since the League's 1967 expansion. The Oilers are one of two NHL franchises based in Alberta, the other being the Calgary Flames. Their close proximity to each other has led to a fierce rivalry known as the "Battle of Alberta".
Deeper Dive
2021-22 Season Roster
Jersey History
The National Hockey League version of the Edmonton Oilers has always been an all-or-nothing team. For their first 13 seasons – starting in 1979-80, the Oilers made the playoffs every single year, winning five Stanley Cups and only losing in the first round on three occasions. Star players were sprinkled throughout the Edmonton roster, from goaltenders Grant Fuhr and Andy Moog, to defenseman Paul Coffey, to forwards Glenn Anderson, Jari Kurri, Mark Messier and the Great One himself, Wayne Gretzky. Read more…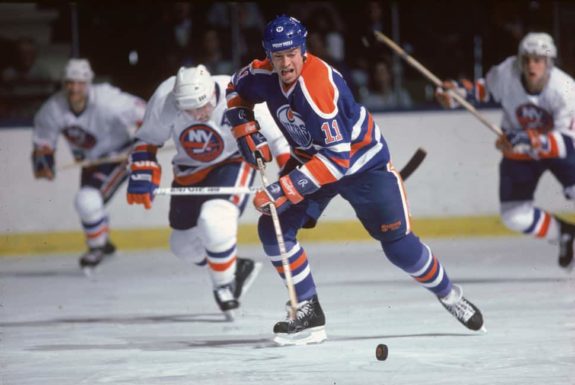 The Players
More Oilers History
Gretzky's Unbreakable Records
Wayne Gretzky spent his entire professional hockey career (20 seasons in the NHL and one in the WHA) rewriting the record books. When 'The Great One' retired following the 1998-99 season, he held 61 NHL records. Gretzky's stats have set the benchmark so high that it appears that many — if not all — of his records appear to be unbreakable. Here is a countdown of ten Gretzky records that will not be broken. Read more…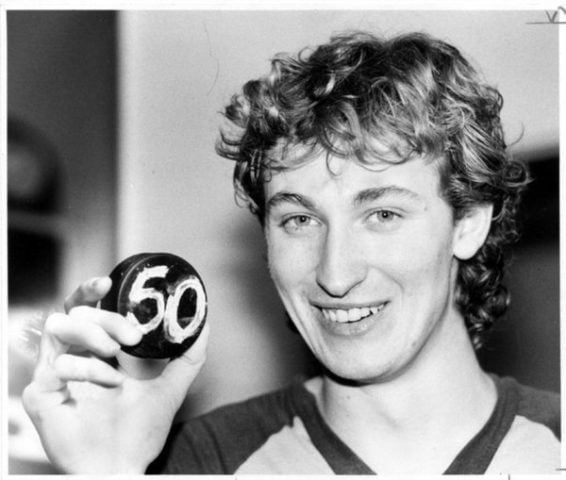 Captains
Sources
Lifelong storyteller and experienced hockey reporter that has covered everything from major juniors to the NHL. Worked for various newspapers across Minnesota and North Dakota, and now covering the Colorado Avalanche for THW.