A franchise like the Edmonton Oilers has seen some of the best and some of the worst players throughout their storied history. The Oilers have had the luxury of selecting first overall at the NHL Draft on four different occasions since 2010 and needless to say not all of them have lived up to that price tag. With that said we will break down the best and worst players, the Oilers have seen over the last decade at each of the six positions.
Center
Best: Connor McDavid
This is probably the easiest selection in this whole article. McDavid is a generational talent and possesses the most elite level of skills in every facet of the game. He has the ability to single-handedly win a game for his team and is everything a team hopes a first overall selection can be when they draft in that spot. He is the heartbeat of the team and without him, the team could have a very different outlook for the future.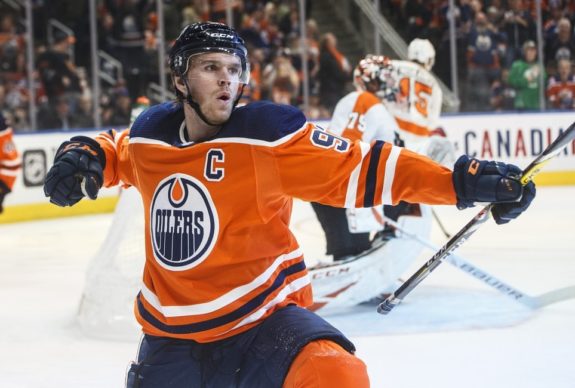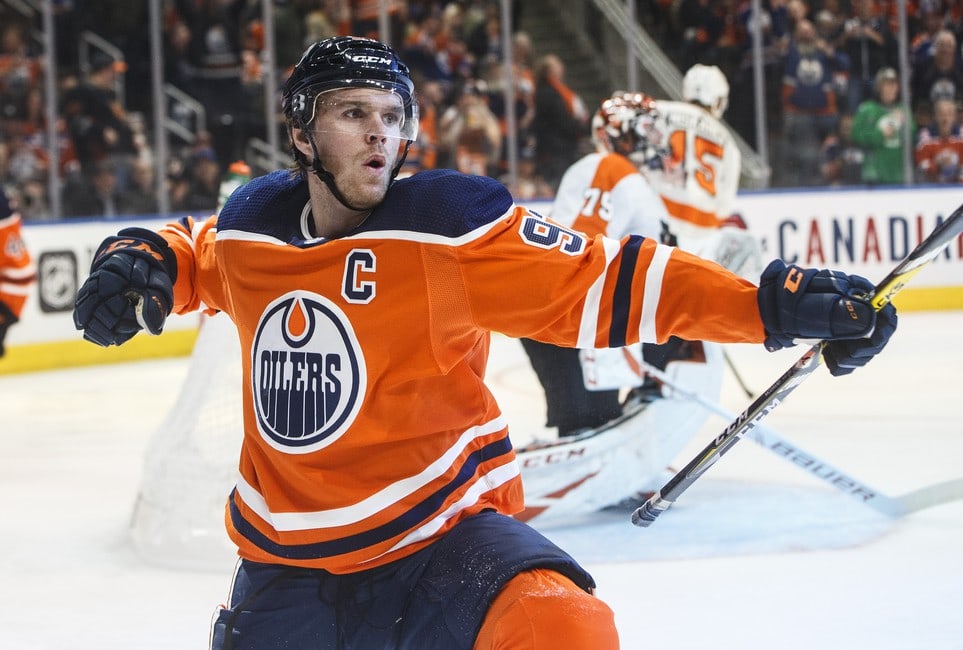 The numbers speak for themselves so I'll just leave you with this. Since his rookie year in 2016, McDavid currently sits within the franchise's top ten points leaders with 538 points through his first 393 games played. So far he has won the Hart Trophy once and is a two-time Art Ross Trophy and Ted Lindsay award winner, and he's accomplished all this at only 24 years of age so you can say he's pretty good.
Worst: Kyle Turris
This one may seem a bit harsh considering Turris was just signed in the 2020 offseason and is in his first year with the team but there is good reason for it. The former third overall selection in 2007 was bought out of his contract with the Nashville Predators in the 2019-20 season before signing a two-year deal worth $3.3 million with the Oilers. His role in Edmonton was clear, to solidify their third-line center position while providing both scoring depth and special teams help which is drastically different than his top-six forward role in Nashville. Unfortunately, Turris has been unable to even fulfill those needs as a bottom-six forward and was waived by the team.
He has appeared in 25 games with the Oilers with only two goals and five points to show for it with a minus-11 rating and struggled in his role as a penalty killer. With one year still remaining on his deal, Turris has been a shell of the player he once was and has left the Oilers with yet another player on their roster with a cap hit that is exceeding their play on the ice.
Honorable Mention: Leon Draisaitl
As good as Draisaitl has been McDavid still has a leg up on his German teammate, despite Draisaitl capturing all three of the Hart Trophy, Art Ross Trophy and Ted Lindsay Award last season. If Draisaitl was on any other team he'd be in the best center category without a doubt, but right now he is still overshadowed by what McDavid has been able to do in his career.
Left Wing
Best: Ryan-Nugent Hopkins
Although Nugent-Hopkins is also center eligible and played that position early on in his career with the Oilers, he has more recently transitioned into a left-winger thanks to the emergence of Draisaitl as a true centerman. Hopkins has become a staple in recent years as McDavid's running mate on the team's top line and playing with such an elite level talent has made him even better.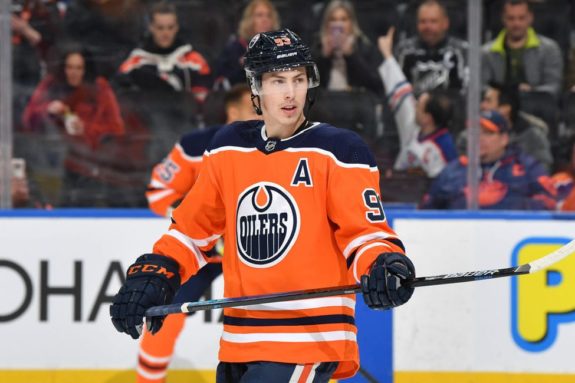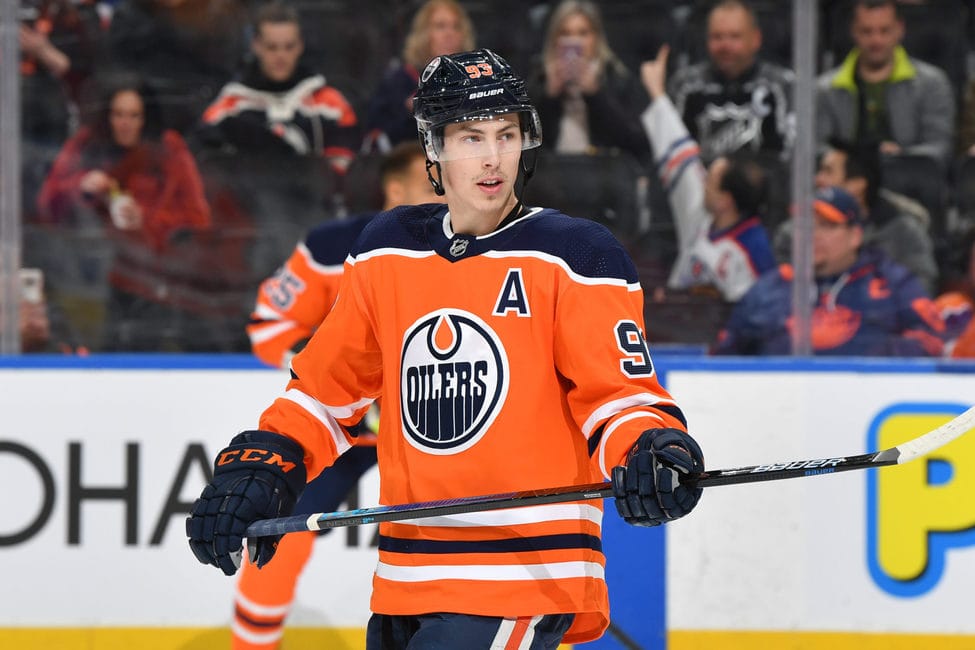 His position versatility, ability to play on both special teams, and high skill level have made him the easy choice for the team's best winger in the past decade. He set a career-high in goals (28), assists (41), and points (69) in the 2018-19 season and has developed into a strong leader for the team. Even if he isn't re-signed by the team for the 2021-22 season, he has become the teams best winger down the left side since being drafted first overall back in 2011
Worst: James Neal
While some may think that Milan Lucic should be in this spot considering the Oilers signed him to a deal with an average annual value of $6,000,000 before he was shipped to Calgary but Lucic has the second-most points by an Oilers left-winger in the last ten years. This makes James Neal the better selection considering the scoring ability he possesses that has never come to fruition in Edmonton especially while playing alongside some of the best in the world.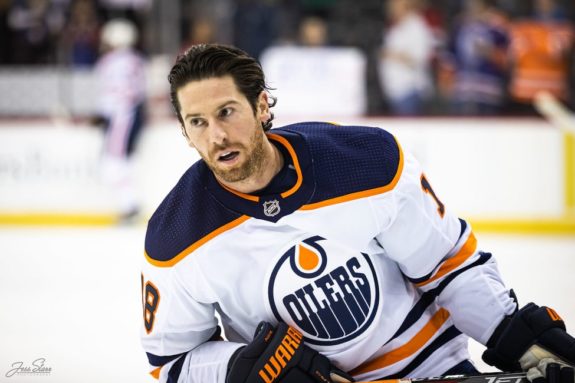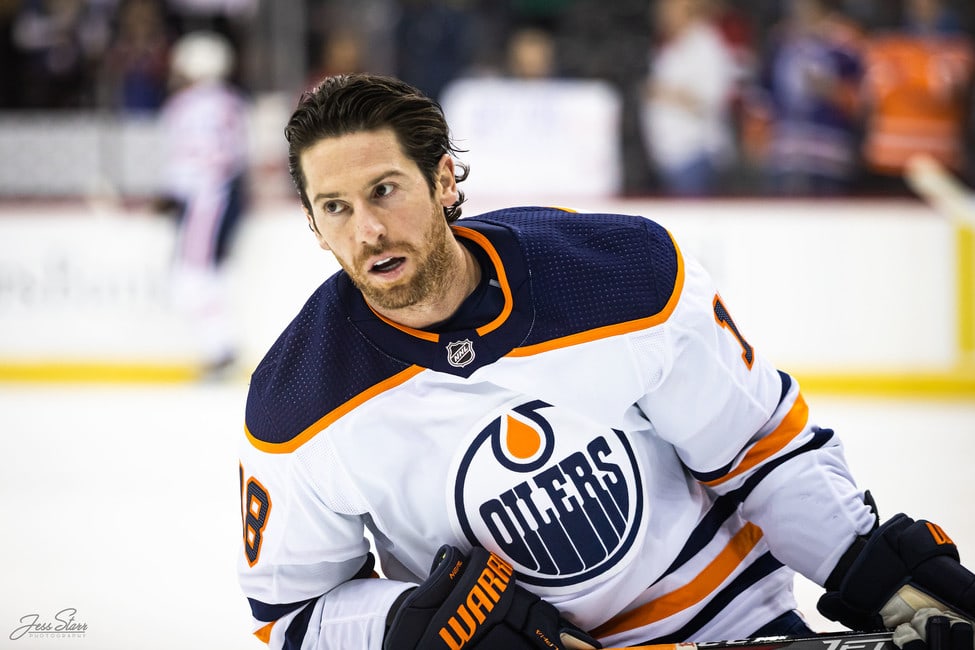 Neal has not been able to stay healthy with the Oilers and only appeared in 73 games with the team in two seasons scoring 37 points. Considering his inability to stay healthy and hefty $5,750,000 cap hit per year he has become more of an anchor to the team than a help especially since he's under contract until the 2022-23 season.
Hornourable Mention: Taylor Hall
If it weren't for Nugent-Hopkins playing primarily on the left-wing in recent years and wearing the orange and blue for the last ten years Hall would have probably claimed the title. He was an elite point producer in each of his six seasons with the team, despite not having a true number one center on his line until Connor McDavid and Leon Draisaitl arrived on the scene.
Right Wing
Best: Jordan Eberle
If there is one forward position that the Oilers have struggled to solidify since Jordan Eberle was traded to the Islanders it's the right-wing spot. He was one of the drivers of the offense along with Taylor Hall and Ryan Nugent-Hopkins before the McDavid era and ranks 15th in points in the franchise history with 165 goals and 382 points while playing in 507 games. Even despite him not being an Oiler since the 2016-17 season no player has been able to match the play of Eberle as of yet.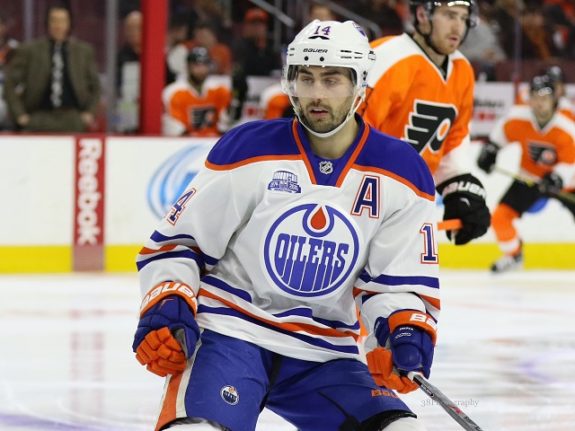 Worst: Nail Yakupov
This may be as easy as it gets when it comes to having to select one of the worst players the team has seen in the last ten years. In his first season, Yakupov's numbers were promising for a rookie: 17 goals and 14 assists in the lockout-shortened 48-game season. Unfortunately, that was his career-high in goals and he didn't make up for it with a ton of assists. Yakupov's ugliest stat in his 252 games as an Oiler was his minus-88 plus/minus rating, though. I guess no one explained to Yakupov that there is a goal on each side of the rink.
Looking back on the 2012 NHL Entry Draft there weren't many top-end picks that lived up to their draft position although many of them are at least still active in the NHL today. This was one of the few botched Oilers' first-round picks and by far the worst right-winger the team has had considering he costed a first overall selection.
Honorable Mention: Zack Kassian
He may not be a point producer but has shown his offensive upside over his five seasons with the Oilers. He has been a durable player that provides physicality, leadership, and a lot of heart and soul every time he is on the ice. You know what you're getting from Kassian each night and he can play up and down the lineup if needed and has been somewhat of a protector for McDavid which also holds value. The lack of successful right-wingers the team has had combined with the length of Kassian's tenure lands him as an honorable mention even though the remaining $9.6 million dollar cap hit over the next three years is not looking pretty.
Defensemen
Best: Darnell Nurse
Nurse has emerged as a solid two-way defenseman who can play major minutes in any situation. The former seventh overall selection of the Oilers in 2013 took a few years before cementing himself as a top defenseman for the team and enjoyed a breakout 2018-19 season. He could very well be on the path to becoming a true number one defenseman for years to come on an Oilers team who has had obvious struggles with acquiring blueliners.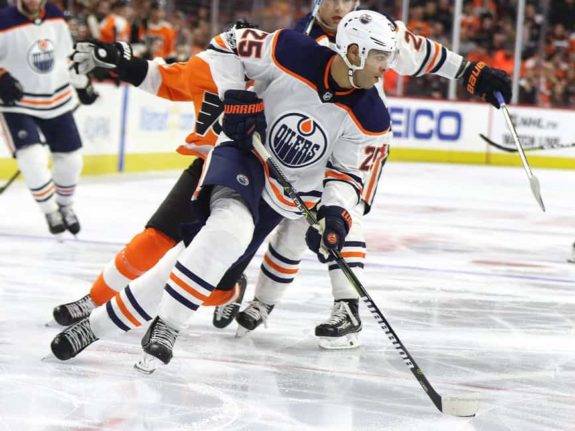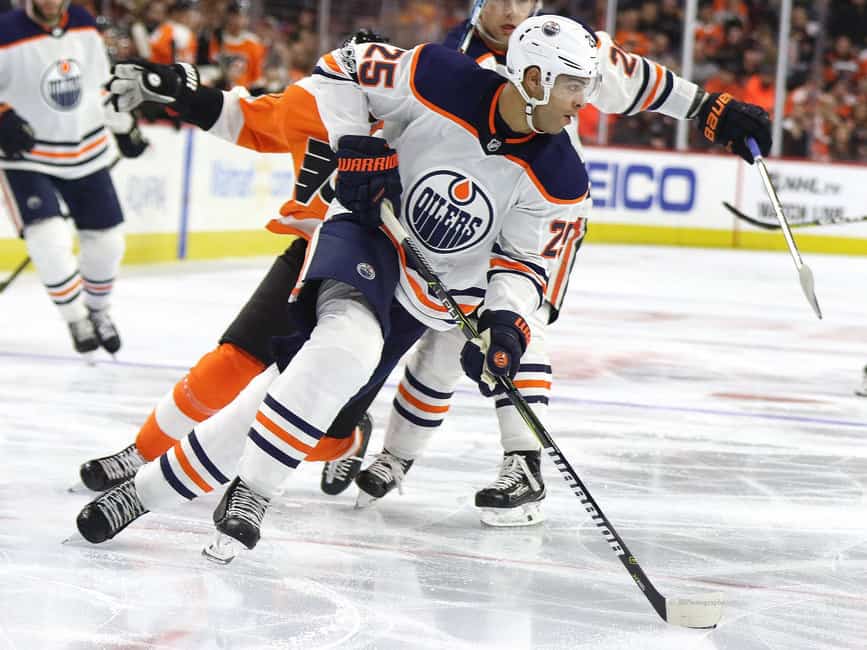 Through his 392 games as a member of the Oilers Nurse has accumulated 149 points and 337 penalty minutes showing his contributions in several aspects of the game. He can play physically, put up points, and skate very well considering his 6'4″ frame and has been present for both of the team's playoff appearances in the last decade.
Best: Oscar Klefbom
Despite missing all of the 2020-21 season due to a shoulder injury Klefbom still leads the team in points by a defenseman over the last decade with 156 points in 378 games played. He is not the two-way defender that Nurse is, and does own a career plus-minus rating of -64 through his Oilers tenure but he does have great skill and offensive ability. Nurse has been able to close the gap in terms of points because Klefbom has not played since the 2019-20 season but is also one of the few defensemen to be part of both of the team's playoff appearances since 2010. He is signed at an affordable cap-hit of $4,167,000 per year until the 2023-24 season and if he can return to the ice should continue to find success especially with a much stronger and deeper team than he's had in the past.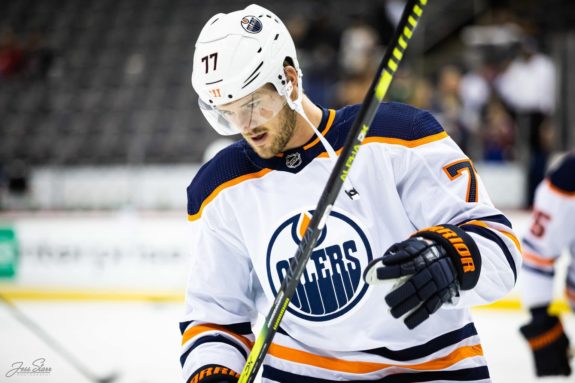 Worst: Martin Marincin
The Oilers have seen a lot of bad defensemen come through the organization and have struggled to find stability at the position and Marincin is high on the list. Despite only playing in 85 games with the Oilers between 2013 and 2015 he has never been able to develop into an everyday NHL-caliber defenseman. He had one goal and 11 points in his career as an Oiler and while he was never intended to be an elite point-producing blueliner failed to even bring much on the defensive side of the puck. Even after leaving the organization and playing in Toronto, he still looks like nothing more than a fringe NHL defenseman at best, and the fact that the Oilers used a second-round pick to select him back in 2010 is an even tougher look.
Worst: Andrej Sekera
The Oilers invested big money into Sekera in free agency back in 2015 signing him to a monster six-year deal worth $33,000,000 with a modified no-trade clause in the final two years of the deal. Sekera may have not been a bad acquisition considering he put up 65 points in the first two seasons. It is after the first two seasons where the deal began to look worse and worse with only 12 points in the next 60 games after his second season. Newly hired GM Ken Holland was forced to buy out the remaining two years on the deal which the team is still carrying right now.
Goaltenders
Best: Cam Talbot
Oilers fans probably had a love-hate relationship when it comes to Talbot considering his up and down seasons with the team during his four-year tenure. Despite his inconsistencies, he is the easy choice here considering the goalie carousel the Oilers had over the past ten years. He played a crucial role in leading the 2016-17 team to their first playoff appearance in ten years on the back of his 42-22-8 record and seven shutouts. It's worth mentioning that during that season he played the most minutes among goaltenders (4294), faced the most shots against (2117), led the league in saves made (1946), and allowed the least goals against (172). Even if he was mediocre at best during his other seasons in Edmonton there hasn't really been another goaltender in the last decade that has challenged Talbot for this spot.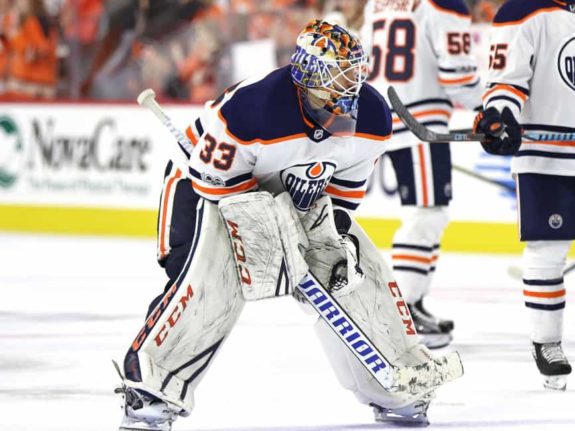 Worst: Nikolai Khabibulin
Considering the previous success Khabibulin had this was just a straight disappointment from start to finish. He played four seasons in Edmonton even though we can only look at two considering the others were prior to 2011, nonetheless "The Bulin Wall" was subpar sporting a 16-26-8 record in 52 games. It doesn't help that the two seasons prior were also very forgettable and even tho he may have been in the latter stages of his career and the teams in front of him may not have been the best, the team needed more out of a goaltender of Khabibulin's pedigree.
Honourable Mention: Mikko Koskinen
Since coming over from the KHL in the 2018-19 season, the Finnish goaltender has been the closest thing to a starter the Oilers have had since Cam Talbot. He also helped lead the team to a playoff appearance in the 2019-20 season and has posted a 53-45-9 record with a .909 SV% in 114 games played. He may not be a bonafide starter, but he has been consistent and reliable throughout his career with the team.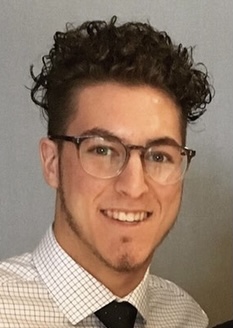 I am a graduate of Seneca Colleges Civil Engineering Technology Program and have turned my obsession for sports into a lifestyle. I have been covering the Edmonton Oilers here on The Hockey Writers since 2019. I love fantasy sports, collecting sports memorabilia and listening to classic rock with a cold one or a coffee in my hand.