Wayne Gretzky spent his entire professional hockey career (20 seasons in the NHL and one in the WHA) rewriting the record books. When 'The Great One' retired following the 1998-99 season, he held 61 NHL records.

Gretzky's stats have set the benchmark so high that it appears that many — if not all — of his records appear to be unbreakable. Here is a countdown of 10 Gretzky records that will not be broken:
10. Most Art Ross Trophies in a Career (10)
Winning the Art Ross Trophy as the NHL's leading point scorer in a single season is a highlight in any player's career. Well, Gretzky led the league in points for half of his career.
In each of the years that Gretzky won the award, he amassed at least 130 points during the season. The Great One averaged 195.5 points per season in the years that he was the recipient of the Art Ross Trophy.
Gordie Howe has won the second most Art Ross Trophies in a career with six. Jaromir Jagr has the highest total among active players with five.
9. Most Goals in a Season (92)
In the 1981-82 season, Gretzky broke Phil Esposito's record for goals in a season by amassing 92 over 80 games. Based on the numbers that today's superstars put up, the record is safe for the time being.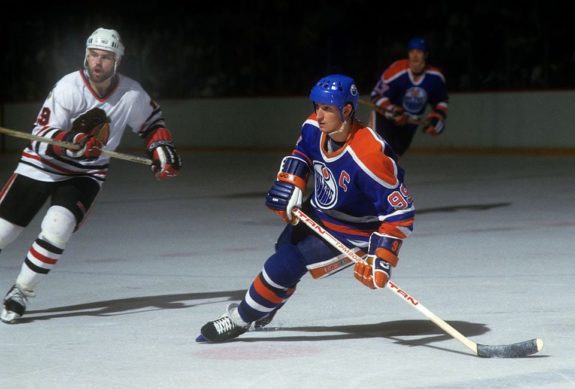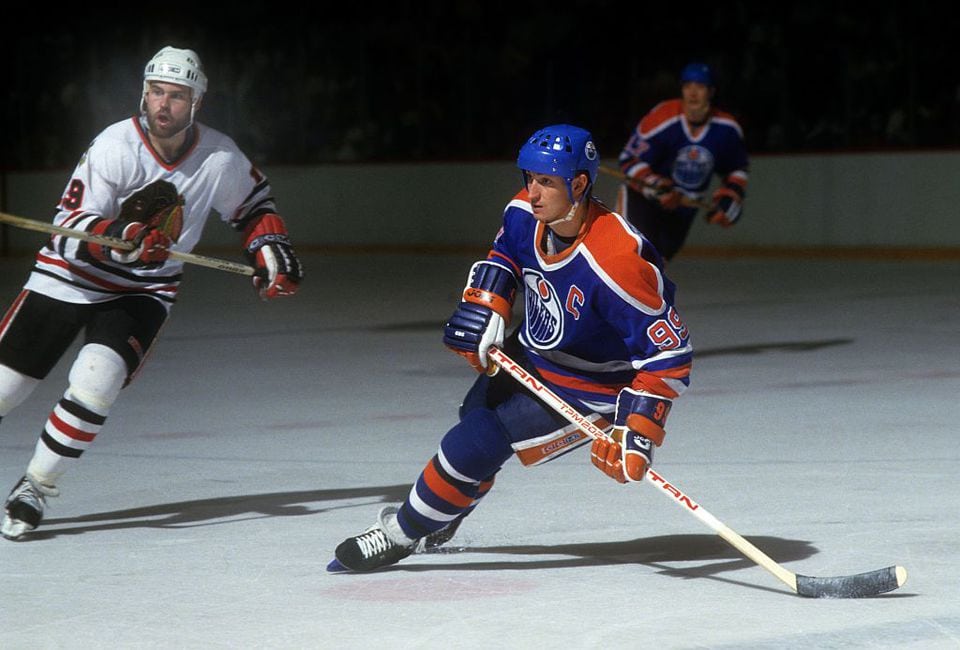 Steven Stamkos had a great season with the Tampa Bay Lightning in 2011-12, reaching the 60-goal plateau for the first time in his career. However, if Stamkos were to match Gretzky's single-season record, the Lightning forward would need to average another 0.42 goals per game throughout the course of the season.
8. Most Assists in a Season (163)
Even for Gretzky, 163 assists were over the top, considering his second-highest assist total in any campaign was 135. Here's a stat to put Wayne's 163 assists — which came in the 1985-86 season — into perspective: the player who finished that year second in points, the Penguins' Mario Lemieux, recorded 141 points.
---
Latest News & Highlights
---
With today's leading point scorers averaging anywhere between 100-110 points in a single year, amassing 163 assists is more than just a lofty goal.
7. Most Professional Goals in a Career (1,072)
Many of the records that Gretzky broke throughout his illustrious career were set by his boyhood idol, Gordie Howe. The Great One's last NHL goal in 1999 broke a tie that he had with "Mr. Hockey."
Gretzky's 1,072 professional goals factor in his goals from the NHL regular season, the NHL playoffs, the WHA regular season, and the WHA playoffs. With nobody in striking distance of Wayne's NHL regular season record of 894 goals, topping 1,072 in a career will also be a tough feat to accomplish.
6. Most Assists in a Career (1,963)
In baseball, a telling stat about Hank Aaron's greatness is that if you took away all of his 755 home runs, he would still have amassed 3,000 hits in his career.
Well, an equally telling stat is that if you took away all of Gretzky's 894 NHL goals, he would still be the NHL's all-time leading scorer. Mark Messier, Gretzky's longtime friend and teammate with both the Edmonton Oilers and New York Rangers, is second all-time in points with 1,887.
5. Most Hart Trophies in a Career (9)
Similar to The Great One's record for most Art Ross Trophies, the number of times that Gretzky won the Hart Trophy is staggering, especially considering that he won all nine in the first 10 years of his career.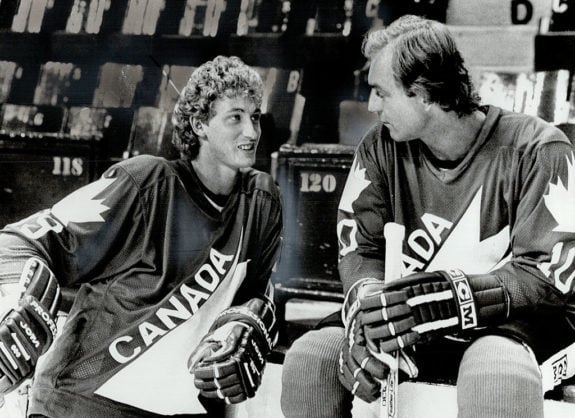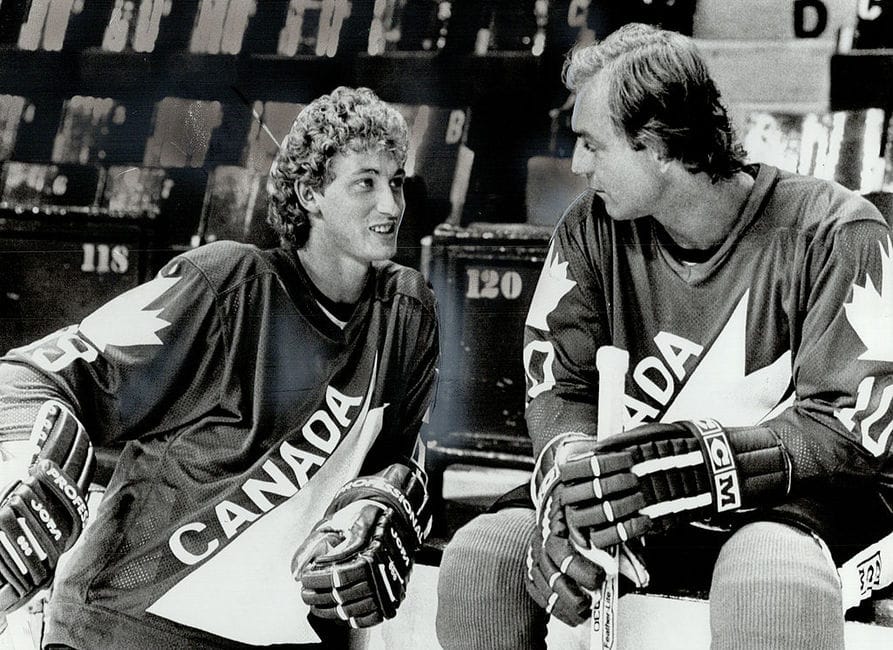 Not to mention that if it wasn't for an injury-plagued 1987-88 season — and the rise of Mario Lemieux — it could have easily been ten MVP Awards in 10 seasons for Wayne.
Among current players, Alex Ovechkin, Sidney Crosby, and Connor McDavid are the only ones to have been selected more than once as the league's best player in a season.
4. Most Career Points (2,857)
Gretzky, the only player to have more than 2,000 points, has 970 more points than the runner-up Messier (and the latter played in 269 more games). The active leader in points, Jaromir Jagr, has 1,653 points.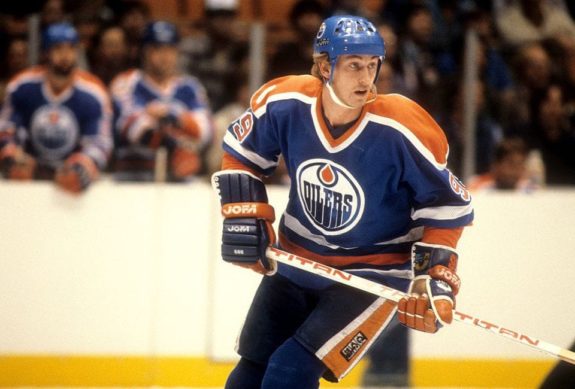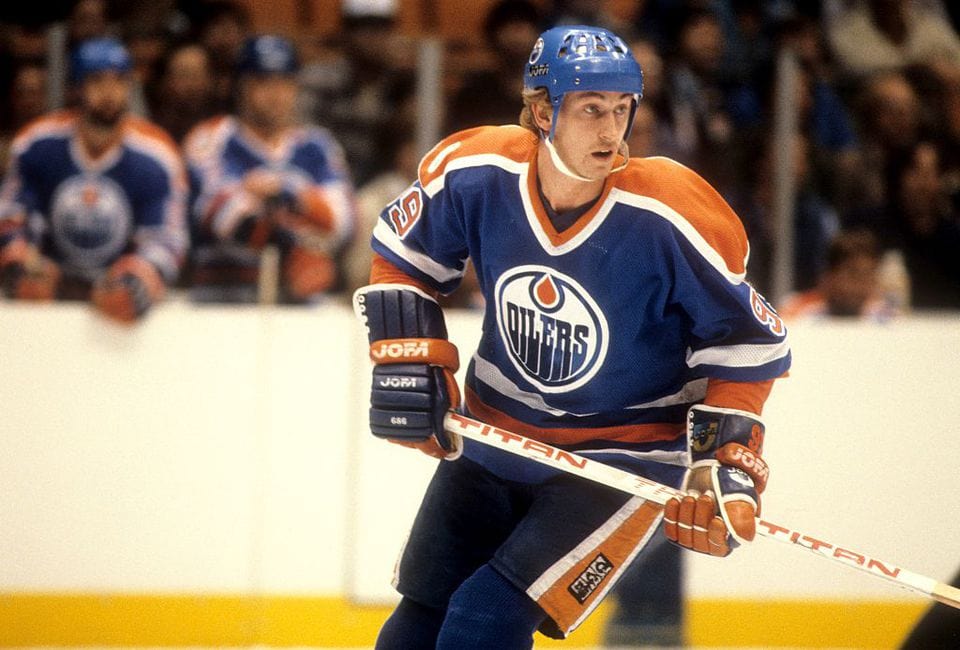 The fact that players like Messier and Jagr, one already in the Hall of Fame and the other a first-ballot Hall of Famer, who have had long and productive careers and are well short of this record is mind-boggling.
To put the Gretzky stats in perspective, a player would need to average just under 143 points per year for 20 years to break his mark.
3. 3 Consecutive 200-point Seasons
The odds of a player in the NHL recording 200 points in any season are slim to none. So imagine the likelihood of a player accomplishing this feat three seasons in a row.
Gretzky, who amassed 200 or more points in a year four times during his career, accomplished this feat between the 1983-84 and 1985-86 seasons, when he recorded 205, 208, and 215 points, respectively.
Also, consider the fact the Art Ross Trophy winners from the past five years averaged 110 points per year.
2. 51-Game Point Scoring Streak
"The streak" is hockey's equivalent to Joe Dimaggio's 56-game hitting streak in baseball, and it is also a hallowed benchmark in hockey history.
Gretzky started this run on opening night of the 1983-84 season, and totaled an astounding 61 goals, 92 assists, and 153 points. Mario Lemieux came close to Gretzky's record with a 46-game point scoring streak in 1989-90, and one lengthy streak in recent memory was Sidney Crosby's 25-game streak in 2010.
You may also like:
But it will take a special player with the right timing — and quite frankly luck — to eclipse this record.
1. 50 Goals in 39 Games
Although you could make the case that any one of these records listed in the top ten could be considered number one on this list, 50 goals in 39 games is the record that Gretzky has repeated that he takes the most pride in, and has said on record that it will be the toughest to break.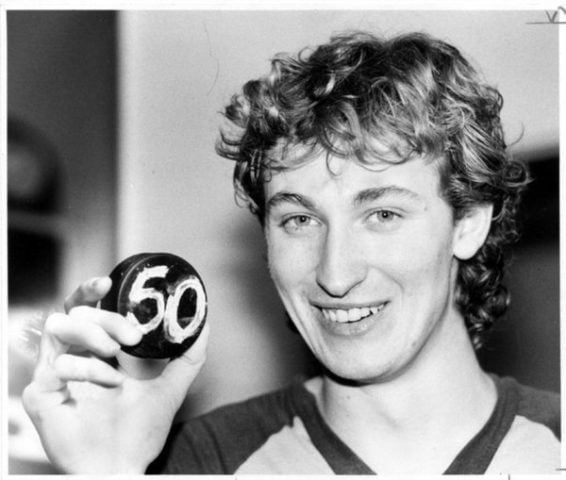 Over the last three seasons, only six players have scored 50 goals in an entire season. To score 50 goals in half as many games seems preposterous based on these numbers. It's a record that would take a consistent, incredible hot streak that is impossible.
Well, impossible for everybody not named Wayne Gretzky.
We have pulled this gem from the THW Archives, written by former THW contributor Michael Rappaport and originally published Oct. 19, 2012.