As we all saw during this summer's NHL Expansion Draft, there is no guarantee a club will net a player or players who are likely to make a meaningful impact on the franchise. Though we will have to wait and see how things play out for the Vegas Golden Knights, history tells us the Edmonton Oilers picked up such a player back in 1979, when they used their second pick to select defenceman Lee Fogolin from the Buffalo Sabres.
There is no question the organization was looking to secure a veteran rugged rearguard that would help Wayne Gretzky and company find their way during their initial run through the NHL. In a best case scenario, Edmonton was hoping Fogolin would be a solid short-term fit for a couple of years. Anything more than that would have had to be considered a big win but no one could have imagined just how big a win it would turn out to be.
Fogolin Was the Perfect Fit
In Fogolin the Oilers not only acquired a solid stay at home defenceman who would be named team captain prior to the start of the 1981-1982 season but also a man his teammates truly adored throughout his time in Orange and Blue. In fact, you would be hard-pressed to find a player who was held in higher regard inside that dressing room. The American blueliner would help form the club's first real shutdown tandem with a kid by the name of Kevin Lowe and the rest, as they say, is history.
As a pairing, they were rock solid in their own end of the rink and played with a nasty edge to their game which served both them and their teammates well. It was the style of game the club was banking on Fogolin to bringing from his time with the Sabres and the Chicago native did not disappoint. Not surprisingly, it did not take long for his young partner to follow his lead and develop into a player opposing teams hated going up against.
He was the unquestionable leader on Edmonton's backend during those early years and made life for the likes of Paul Coffey, Charlie Huddy and Lowe far easier than it could have been. Fogolin took on many of the so-called tough minutes until the kids were ready for more responsibility and they could not have asked for a better teacher. Outside of Coffey, the Oilers defence morphed into a shot blocking machine early on and No. 2 led the charge.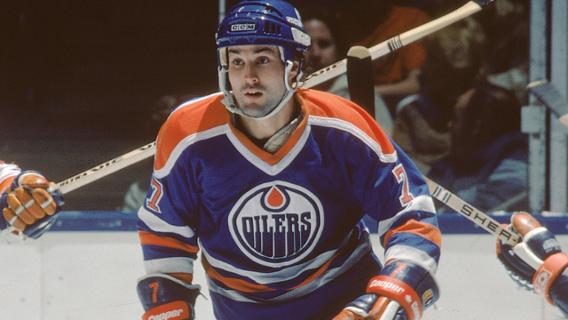 The Importance of a Veteran Defenceman
Fogolin was a no nonsense type of player throughout his time in Edmonton and if opposing players decided to take liberties with any of his teammates, Fogolin made a point of letting them know there would be a price to pay. Be it in the form of a well-placed slash, elbow or occasional fist, said message was coming. It may sound a tad barbaric to today's hockey fan but it was a necessary evil during the 1980's and it was appreciated by all inside the room.
After being swept by the New York Islanders in the 1983 Stanley Cup Final and all signs pointing towards the Oilers becoming the powerhouse they ultimately did, Fogolin recognized it was time for a change prior to the start of the 1983-84 campaign. In order for the club to get where it wanted to go, the reins needed to be handed over to Wayne Gretzky…something which was not lost on the former eleventh overall pick in the 1974 entry draft.
The time to make a switch was at hand and Fogolin voluntarily gave up the captaincy to No. 99. Obviously, it wasn't an easy decision to make but to willingly step aside and help kick-start the transition when he did, is something few players would even consider. The example he set for the kids on the roster during his time wearing the "C" cannot be overstated, as the trio of Gretzky, Lowe and Mark Messier quickly followed in his footsteps, forming a leadership core that would play an essential role in the club's future success.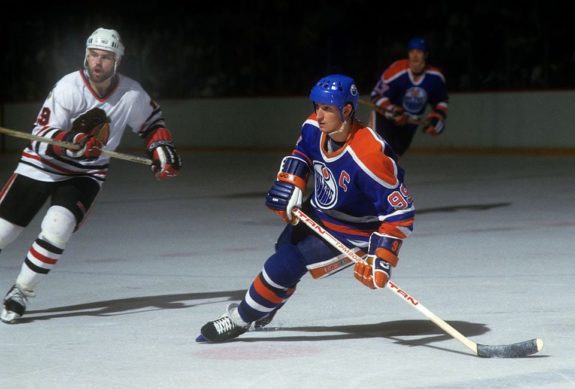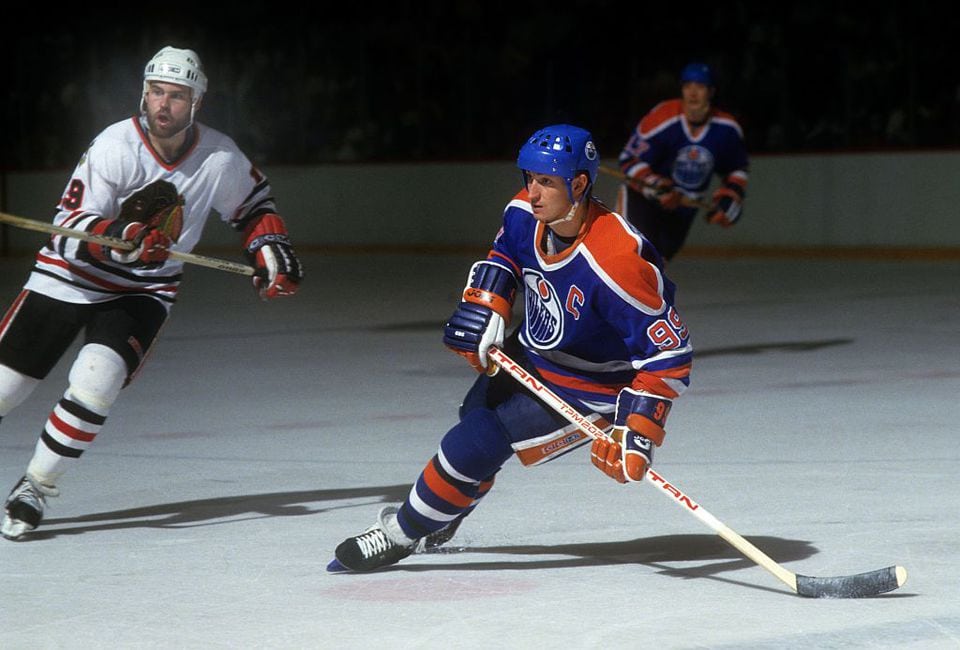 Oilers, Gretzky Were Ready for Change
Fogolin would go on to win a pair of Stanley Cups Championships as a member of the Oilers before being shipped back to Buffalo during the 1986-1987 season, which would be his last in the NHL. Upon announcing his retirement from the game, the soft-spoken blueliner said the highlight of his thirteen-year career was to win the Cup, just like his father Lee Sr. did in 1950 as a member of the Detroit Red Wings.
"To have two guys from the same family who come from that area (northern Ontario) both win the Cup is incredible," said Fogolin. "It's not something you think about when you win the Cup, but when you retire and look back on it, you realize just how difficult it is to get your name on it. I guess we were both very fortunate."
In a nutshell, that is who Lee Fogolin was and there were only two things that ever really mattered…being a great a teammate and winning.  He managed to accomplish both during his time with the Edmonton Oilers and it is safe to say he certainly left his mark in the organization's history books. Not too shabby of a return for a guy who was selected in the second round of an expansion draft all those years ago.
* originally published in July 2017