If you ask any long-time Calgary Flames fan when the most difficult time was to support their team, they'll likely tell you that from the 1996-97 season until the 2003-04 season, it was anything but smooth sailing. Long-time fans were displeased with the product on the ice as the club was in a major rebuilding phase.
For what felt like a never-ending carousel of trial and error, with six different coaches in seven seasons and a variety of roster and line combinations, seven lengthy campaigns later, the Calgary Flames finally made it back to the playoffs. Not only that, they made it all the way to Game 7 of the Stanley Cup Final before losing to the Tampa Bay Lightning.
Many who witnessed the Flames' march to the Final in '04 will tell you all about the big heroes during the club's wild ride. Jarome Iginla, Martin Gelinas, and Miikka Kiprusoff were some of the big names who elevated their game to heights never before seen, but one name who never gets enough recognition is Valeri Bure. He was a Russian highlight reel who provided the Flames' brass and supporters with some memorable moments before leaving the team via trade in June of 2001, well before the team's most recent Cup Final run.
Valeri Bure
Bure managed to carve out a fairly impressive NHL career, as he laced up for 621 regular-season games, and 22 playoff games during the course of his 10-year career which saw him spend time with five pro teams. In 643 games he played in total, Bure has racked up 407 points.
Bure was selected 33rd overall in the second round of the 1992 NHL Entry Draft by the Montreal Canadiens, after he tore up the Western Hockey League for the Spokane Chiefs where he would be the first Russian-born player in league history to join the WHL.
After lacing up for 215 regular-season games for the Canadiens and registering 110 points, Bure was traded to the Calgary Flames in exchange for Jonas Höglund and Zarley Zalapski.
Bure Earned His Keep in Calgary
Without a doubt in my mind, bringing in Bure to offset some of the fan frustration with the team's lack of offensive abilities was a move that paid dividends for the organization. Bringing in a speedy, young Russian who wasn't afraid to move the puck saw the team's offense gain a sense of hope. Bure was traded at the trade deadline from Montreal in 1998, so he only dressed for 16 games for Calgary that season.
In those 16 games, he added nine points, so the Flames received a fairly minimal sample size on the young gun at first. That lack of opportunity to fully prove himself over the course of an entire season with one team must have motivated Bure to prove himself, because his following season was lights out.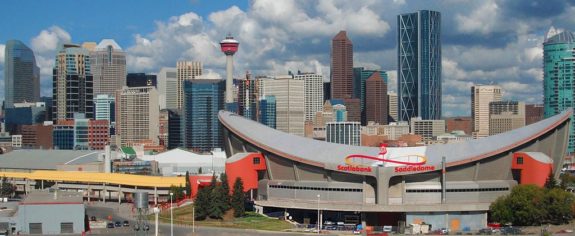 The 1998-99 season was like a breath of fresh air for Bure. After seeing a decline in production and ice time in Montreal, Bure made no mistake in impressing the new eyes that would be watching him closely. Bure suited up for 80 games that season, and roared an impressive 26 goals and 27 helpers for 53 points with the Flames.
Bure's Time With Flames was Short
After an impressive first full season with his new club, Bure continued that torrid trajectory. In the 1999-00 season, he wowed fans across the league with a career-best 35 goals and 40 assists for 75 points in 82 games. The following season would be Bure's last as a member of the Flames. He posted 55 points in 75 games in the 2000-01 campaign before being traded to the Florida Panthers with Jason Wiemer in return for Rob Niedermayer and Andrei Medvedev. Bure's time in Calgary was short, but very memorable when you factor in the excitement his on-ice production generated.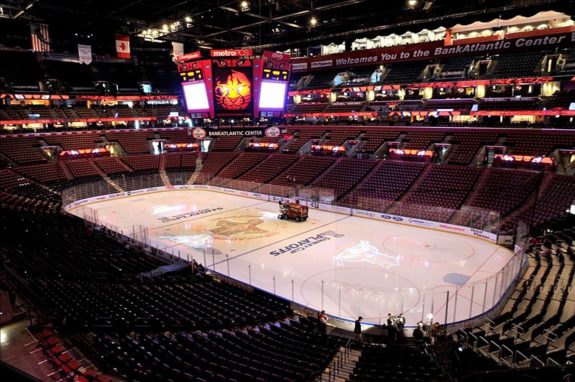 Bure was never considered a boring player. He played with flair, fire, and passion, and those attributes were why he was loved by the Flames players and their fan base. The Flames seemingly lost this trade with the Panthers, based off of Niedermayer's difficult time in Calgary, and Medvedev never playing an NHL game.
Bure Deserves Recognition for Adding Light to Flames' Darkest Point
I'm not entirely sure how the Flames should honour Bure, but I do believe the Russian winger deserves a warm reception from the Saddledome faithful for his contributions to his former organization and city at some point. I feel Bure and his wife, Candace Cameron Bure, star from the hit TV show, Full House, embraced their time in Canada, despite early criticism on moving to somewhere cold.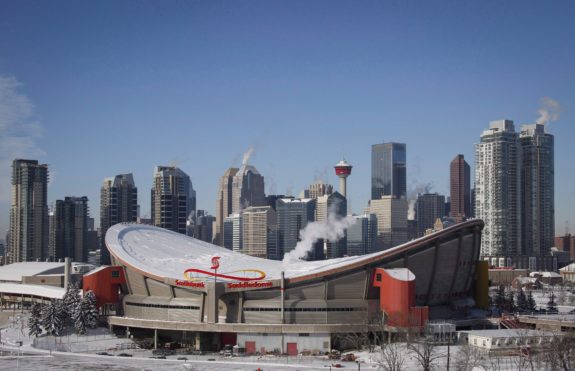 June 23, 2001 was the day Bure, his wife, son Lev and daughter Natasha left off into the sunset of Florida, but Bure still claims Calgary has been his favorite stop during his career. During an interview with Flames TV's Brendan Parker this week, Bure said "the minute that we landed in Calgary, everything changed. The people were so nice and welcoming. I get invited to people's houses for dinner, and I didn't even know them. The minute I was introduced to the management, to the team, to the guys, It became my favorite spot to play."
It's evident that Bure valued his time here, and managed to find his game after the team who drafted him gave up on him early into his career. A change of scenery provided him with a career revamp, and Flames fans were given a flashy Russian star who brought a spark to a team that was desperate for one.
---
---