When we last saw Andrei Svechnikov it was Game 3 versus the Boston Bruins in the first round of the 2020 Playoffs. He was being assisted off the ice by Dougie Hamilton and Hurricanes' head athletic trainer Doug Bennett with an injury that ended up being a high ankle sprain. Svechnikov had been jostling with Boston Bruin defenseman Zdeno Chara in front of the Boston net. Chara knocked Svechnikov backward, causing the winger's right leg to strain awkwardly beneath him. By the look of the injury, you would have thought it was worse than a high ankle sprain, but thankfully it wasn't.
When Svechnikov had to exit the 2020 Playoffs, he led the Hurricanes in goals with four and was second on the team in points with seven. He also had the first Hurricane postseason hat trick with one against the New York Rangers. A now-healthy Svechnikov will look to build on his success in the upcoming 2020-21 season, one that is set up for him to do very well.
Svechnikov's Attributes and Skill
Svechnikov is 6'2" and 195lbs and still growing into his body. At 20 years old, he's competing physically with other big players like Chara and boldly challenging team leaders like Alexander Ovechkin. This shows the fearless spirit of a true competitor. After a long offseason, look for him to come back stronger with added maturity and experience which will boost his already existing fearlessness. In addition to size and strength, he has a commendable speed that makes him a force to be reckoned with.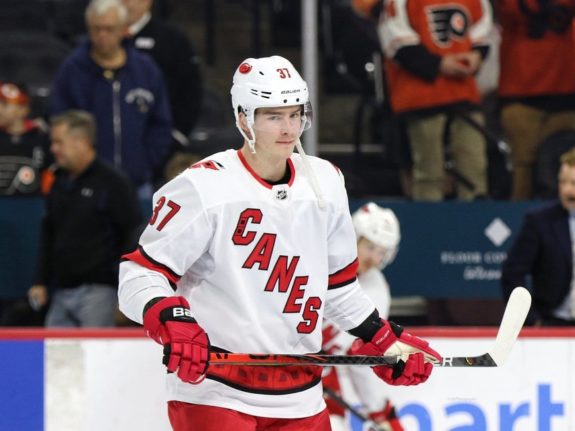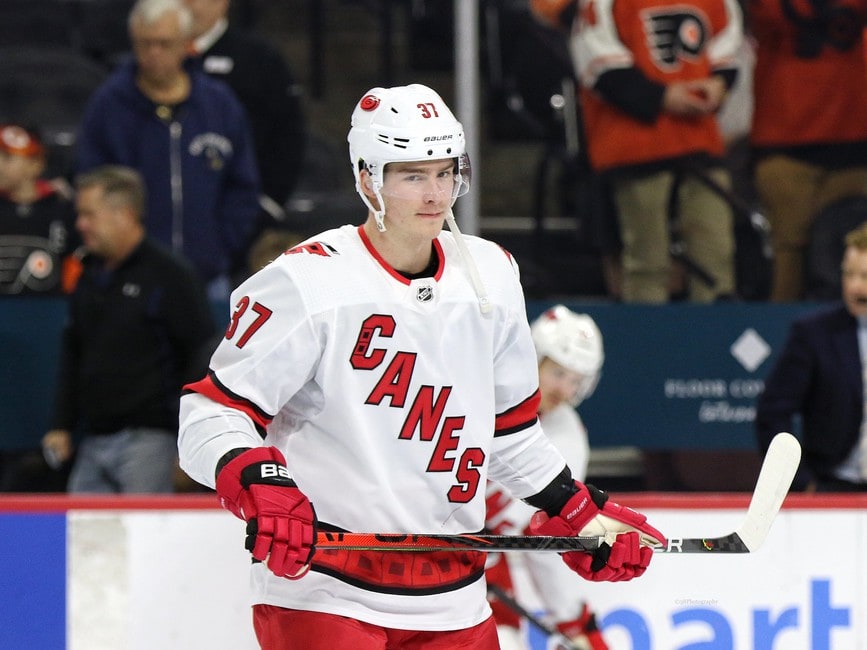 He demonstrates his skill with his remarkable mid-range sniping ability, his playmaking vision, and his improved defensive awareness and shutdown ability. He shows tremendous creativity with his affinity for the lacrosse-style goal, also endearingly known as The Michigan Goal. If you combine his size, speed, skill, and creativity, you see that there's no cap on Svechnikov's ability to make plays and score goals. This is something to look forward to in 2020-21.
Favorable Carolina Hurricanes Playing Style
The Hurricanes have players like Sebastian Aho, Hamilton, and Teuvo Teravainen who make Svechnikov even better. Svechnikov returns the favor with his abilities to protect the puck, make great passes, and finish plays. The Hurricanes have a certain uptempo style that plays to his strengths. The team tends more toward carrying the puck into the offensive zone and excels in transition. His big frame and puck skills make him an effective puck carrier for this type of play. His speed, playmaking ability, and shooting prowess make him dangerous in attacks on the fly that are common with Carolina's uptempo type of gameplay. These qualities make him a key player for the Hurricanes.
Head coach Rod Brind'Amour has shown the franchise's trust in the winger with additional responsibilities both offensively and defensively. Svechnikov has worked to be a mainstay on the top line with Aho and Teravainen, creating one of the most dynamic top lines in the league. At times we also see Svechnikov with captain Jordan Staal and winger Warren Foegele on a shutdown line. Svechnikov is in the perfect environment with the Hurricanes, who are set up to be contenders this year, creating the perfect environment for him to excel and realize his full potential in 2020-21. 
Svechnikov's Potential Still Trending Upwards
Svechnikov's 2020-21 positive outlook is further supported by his already established success in the NHL. In both of his NHL seasons, he has been a 20-goal scorer and performed well in the playoffs. He had 37 points in 82 games in the 2018-19 regular season, and in the 2019-20 season, he had 61 points in 68 games. He jumped from .45 points per game to .90. Albeit a shorter season in 2019-20, he still doubled his points per game. We're seeing a trend up to his full potential going into the 2020-21 season.
Another full season with his linemates Aho and Teravainen will also help him to reach his potential. As the center, Aho has the ability to do it all and led the Canes in points in 2019-20. At right wing, Teravainen has amazing playmaking ability and led the Hurricanes in assists in 2019-20. Svechnikov falls in on the left wing and brings physicality with all his offensive accolades. Carolina's players on the top line have a unique chemistry and complement each other. It won't be surprising if Svechnikov ends up being the leader in points for the Hurricanes in 2020-21 with all the support around him.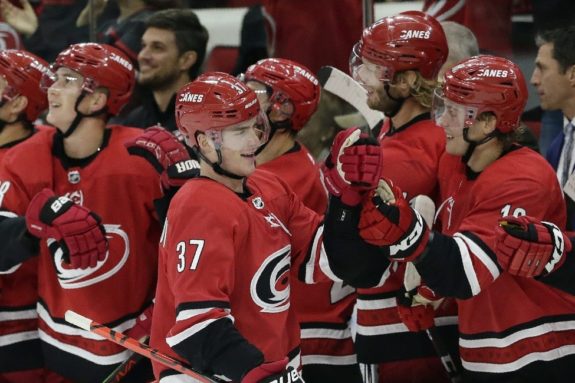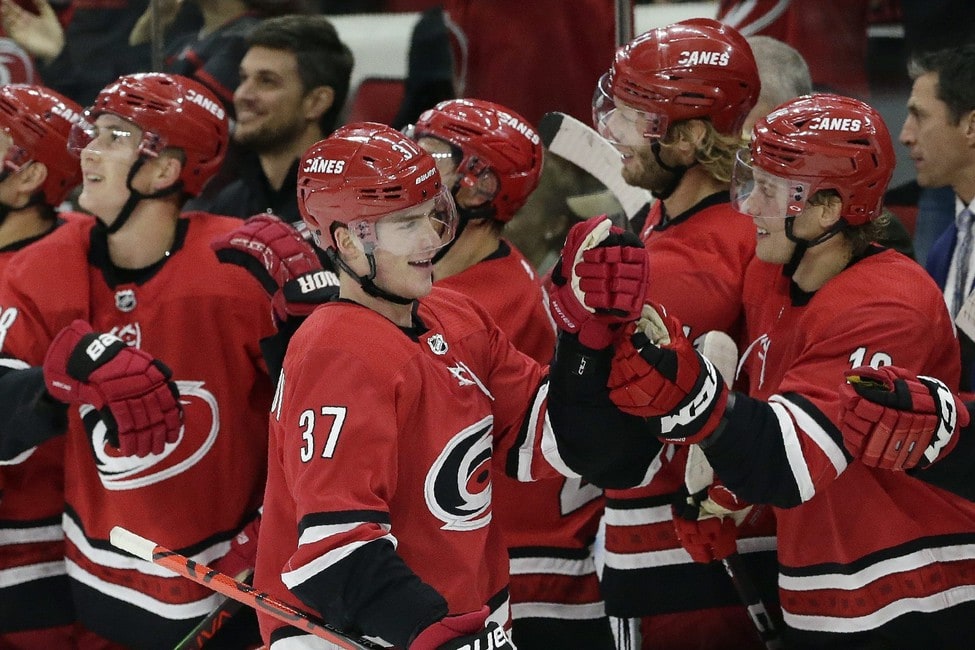 We are left in quiet anticipation of the upcoming season to see how Svechnikov performs. He possesses the skill and physical attributes required to be great in today's NHL. He's still young and without a ceiling to his potential. He's on a team in the Hurricanes that is set up to be a contender and has a style of play that fits his natural abilities and playing style. It's a recipe for great success in 2020-21 for Svechnikov.
---
---