It would be extremely hard to refute the amount of excellence the Vegas Golden Knights have exuded upon entering the NHL in the 2017-18 season. Winners of 51 games in their inaugural season, Stanley Cup Finalists, positive records in all their seasons, and qualifying for the playoff every year. It's safe to say they proved a majority of hockey fans wrong, and in a way, although our egos may be slightly bruised, we're thankful for that.
This team has been one of, if not the, most entertaining teams to watch since their inception. Although that Stanley Cup has been elusive, it's crazy that they are mentioned as favorites to take it all. This team is only going into its fourth season! That's insane for a recent expansion team. I'm coming to you with this rather boldly: Vegas will win the Cup in 2021, and here is why.
Tandem for the Ages
They say defense wins championships. In hockey, your final, and most important, line of defense is, of course, the goaltending. Let's say, for imagination's sake, you have been handed the reins to the Golden Knights. You take a look at your roster and see that Robin Lehner is your starter, and Marc-Andre Fleury is your backup. Come again?
This is a ridiculously good goaltending tandem; some would argue it's the best in the league. In Lehner, you have a player who has resurrected his career, established himself as a solid No. 1 goalie, and is only 29 years old. He's in his prime and is also playing the best hockey of his career. It's easy to see why Vegas offered him a five-year contract. He's their guy, and they want to make sure he knows it.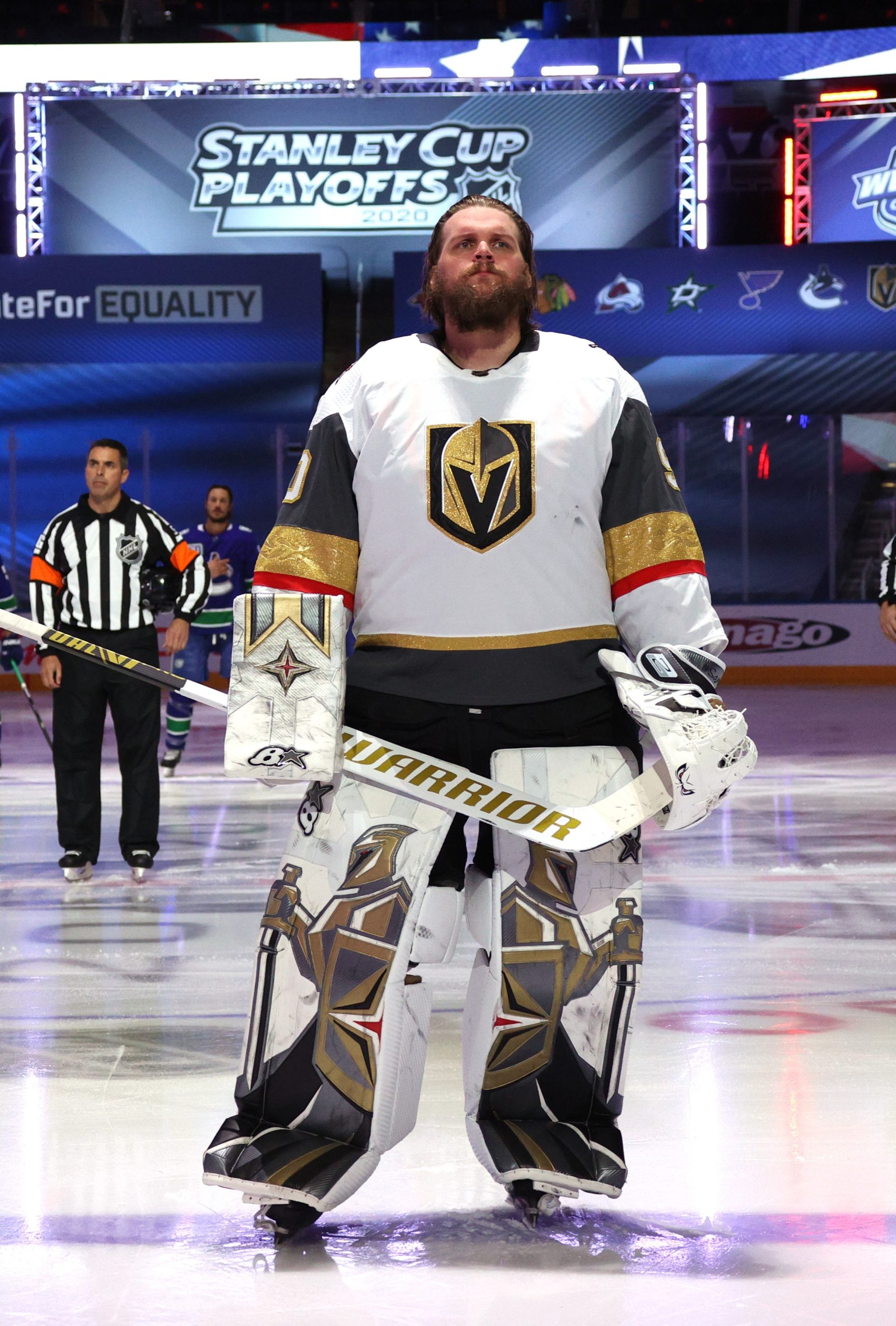 In Fleury, you have an undisputed Hall of Famer, three-time Stanley Cup champion, and proven leader who has been described as the "backbone" to this team's success in the NHL. The best part about this is that he's your backup. Don't get it twisted; he can still play. Posting a .905 save percentage, as well as a 2.77 goals-against average and a staggering five shutouts last season, it's clear he still has some gas left in the tank.
The confidence of having not one, but two sublime goalies alleviates stress and allows the players a certain freedom in their play. They know that, if they do mess up, their goalies are Grade-A and will most likely be up to the task to bail them out.
Underrated Point Producers
We always hear about the Edmonton Oilers, Tampa Bay Lightning, and Colorado Avalanche and their star forwards. Upon looking at the top six of the Golden Knights forward group, it is plausible to argue that they have one of the most potent offensive lineups in the NHL as well.
You may not hear about them that much, seeing as they are underrated, but the offense for the Golden Knights will be the driving force this upcoming season.
Former general manager and current team president George McPhee did an absolutely outstanding job acquiring extra firing power in Max Pacioretty and Mark Stone. These two are essential to the Golden Knights' future success. Their stature has never been in question; they are impact players and are vital to the team's success. But what about the other players housed in this forward lineup?
Take Jonathan Marchessault, for instance, one of the most underrated players in the NHL. In his 225 games during his tenure with the Golden Knights, he has 181 points. That comes out to a 0.80 points-per-game (P/G) rating, as well as him owning the franchise records for assists (107) and points. I wouldn't be surprised to see him surpass his career-high in points (75) this upcoming season.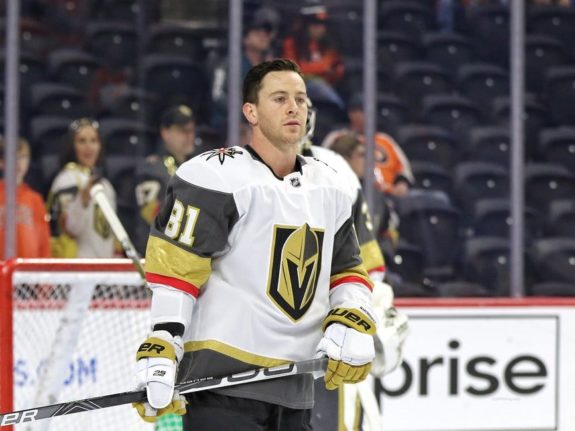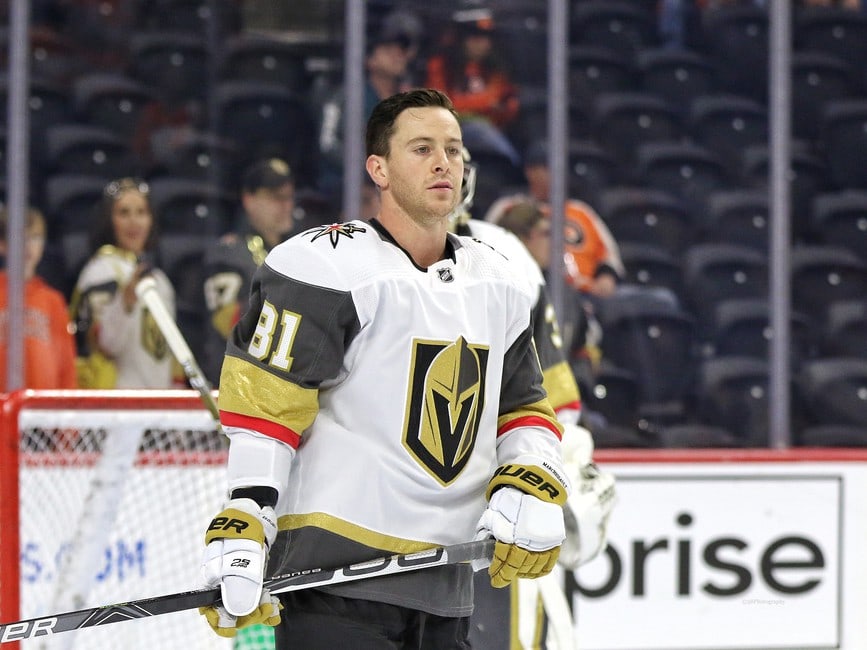 Look for Reilly Smith, as well as Alex Tuch, to step their games up this season to elevate the Golden Knights' play. Although Tuch is coming off of an off-year, one where he posted only 17 points in 42 games during the regular season, he came alive in the playoffs and contributed 12 points in 20 games.
Smith, on the other hand, had a great regular season. Putting up 54 points in 71 games, Smith has registered a 0.79 P/G over his 212 games in a Golden Knights jersey. As for the playoffs? He delivered, amassing 14 points in 20 games.
It is this depth of consistent scoring that I believe separates the good teams from the great teams. GMs across the league are sure to be envious of the numbers these players consistently put up in the regular season, as well as the playoffs.
The X-Factor
When Vegas came into the league, they were first regarded as an afterthought. No one gave serious thought that they would actually be able to qualify for the playoffs, let alone contend for a Stanley Cup. But alas, they proved many, if not all, wrong. The Golden Knights cinderella story during that 2017-18 season is the sole reason why I am a fan of sports. They showed us that anything is possible.
On paper, upon looking at statistics and numbers, there was absolutely no way that team, primarily composed of players their former teams deemed "non-effective," should have been that successful. They taught many of us a lesson: that when it comes down to it, no amount of analytics can measure the most important factor of success in hockey, heart.
That team played with heart, as well as a chip on their shoulder. Their newest offseason addition plays the exact same way. Alex Pietrangelo wanted to stay with the St. Louis Blues. He was the captain of the Blues, bringing them to their first Stanley Cup in franchise history. He was hoping to end his career there. It didn't quite work out that way.
The Blues and Pietrangelo were at a standstill during their contract talks before free agency officially opened. He wanted to stay, as well as get paid what he felt he deserved for being the anchor of the team. Then free agency opened, and the Blues signed Tory Krug, which all but eliminated Pietrangelo returning. He signed with Vegas a couple of days later, and now he may share a similar outcast feeling as his new teammates.
He has something to prove. As a right-handed defenceman, he slots in perfectly on the first defensive pairing. At the point on the power play, he is sure to be as effective as ever. His experience and leadership house the capability to rally them back to the Stanley Cup Final. As they say in Vegas, the house always wins.
Golden Knights fans should be ecstatic at the state their team is currently in. Look for them to add some depth at center and defense right around the trade deadline to bolster their roster come playoff time. Those deadline acquisitions, coupled with the reasons I mentioned above, should make this team a very exciting one to watch come the start of the hockey season.
What do you all think? Let me know in the comments below!
---
---