| | | | |
| --- | --- | --- | --- |
| Founded: | 1999 | GM: | Kevin Cheveldayoff |
| Owned By: | Mark Chipman | Coach: | Paul Maurice |
| Home Rink: | Bell MTS Place | Captain: | Blake Wheeler |
The Jets were established as the Atlanta Thrashers on June 25, 1997 and became the League's 28th franchise when it began play in the 1999–2000 NHL season. True North Sports & Entertainment then bought the team in May 2011 and relocated the franchise from Atlanta to Winnipeg prior to the 2011–12 season (the first NHL franchise to relocate since the Hartford Whalers became the Carolina Hurricanes in 1997). The team was renamed the Jets after Winnipeg's original WHA/NHL team, which relocated after the 1995–96 season to become the Phoenix Coyotes.
Deeper Dive
2021-22 Season Roster
Jersey History
In late 1971, the city was awarded a professional hockey franchise that would begin play the following year. Unfortunately, the Winnipeg Jets were to play in the World Hockey Association, a troublesome, tumultuous seven-year venture that ended with the National Hockey League absorbing four of the six remaining WHA teams in 1979. Read more…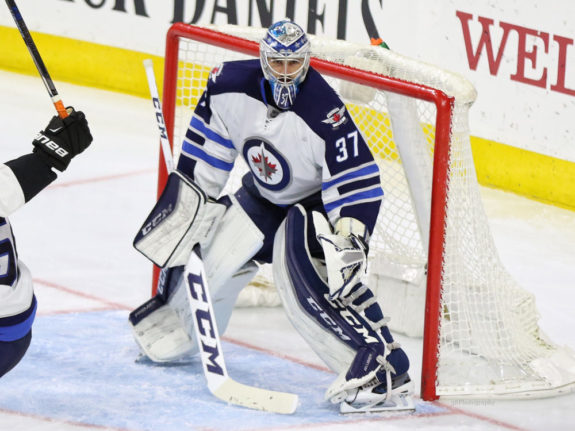 The Players
More Jets History
Reliving Their Firsts
Now is a good time to reflect back on some of the Winnipeg Jets 2.0 "firsts." The Jets have been lighting up the goal lamp, stopping pucks, dropping the gloves and winning games since they came back to Winnipeg in 2011 — it's time to re-live the "firsts." Read more…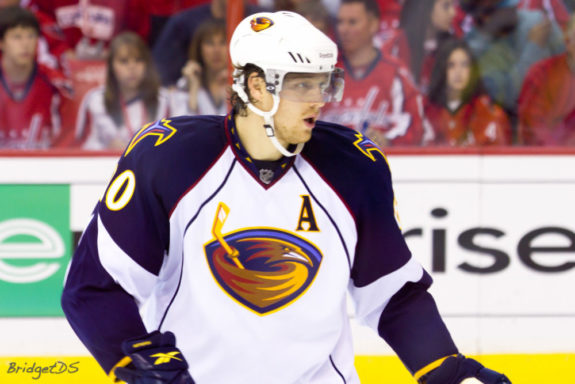 Captains
(Note: List does not include Atlanta Thrashers captains)
Sources
Lifelong storyteller and experienced hockey reporter that has covered everything from major juniors to the NHL. Worked for various newspapers across Minnesota and North Dakota, and now covering the Colorado Avalanche for THW.