Opened:
Nov. 16, 2004
Home Team:
Winnipeg Jets
Owner:
True North Sports & Entertainment
Capacity:
15,321
Location:
300 Portage Avenue, Winnipeg, MB
Former Names:
MTS Centre (2004–2017)
Bell MTS Place (2017–2021)
Canada Life Centre (formerly MTS Centre and Bell MTS Place) is an indoor arena in downtown Winnipeg, Manitoba. The arena is the home of the National Hockey League's Winnipeg Jets and their American Hockey League affiliate, the Manitoba Moose.
The arena stands on the former Eaton's site and is owned and operated by True North Sports & Entertainment. The 440,000 square feet (41,000 m2) building was constructed for $133.5 million CAD. It opened on Nov. 16, 2004, replacing the since-demolished Winnipeg Arena. It has a capacity of 15,321 for hockey and 16,345 for concerts.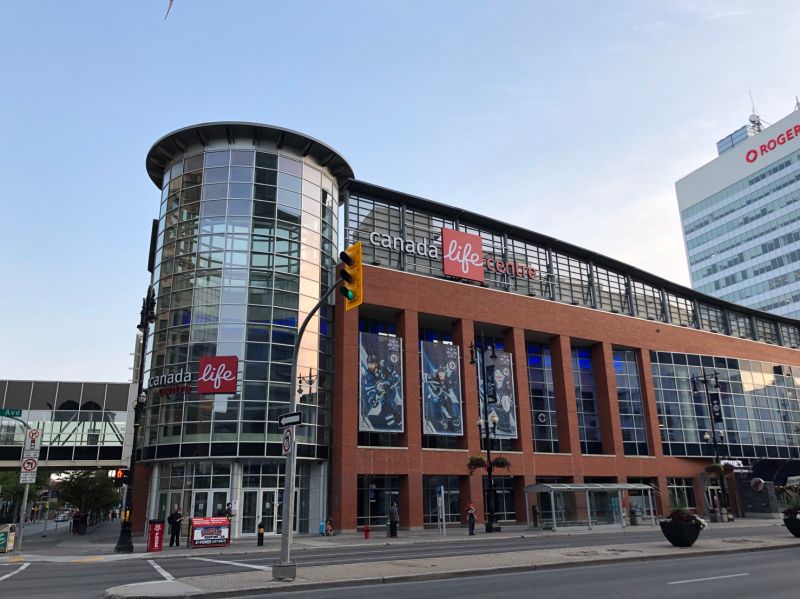 First Games
Sept. 17, 2006 – Edmonton Oilers v. Phoenix Coyotes (5-0 Oilers win)
Oct. 9, 2011 – Jets v. Montreal Canadiens (5-1 loss)
Notable Events
World Junior Championship – 2005
Super Series (Canada v. Russia) – 2007
IIHF Women's World Championship – 2007
Tim Horton's Brier – 2008
UFC 161
Sources