Morgan Andrew Barron (born December 2, 1998) is a Canadian professional ice hockey centre for the Hartford Wolf Pack of the American Hockey League (AHL) as a prospect to the New York Rangers in the National Hockey League (NHL).
Born and raised in Nova Scotia, Barron played two seasons of minor ice hockey with the Newbridge Academy Gladiators of the Nova Scotia Major Midget Hockey League (NSMMHL) before enrolling at St. Andrew's College in Ontario. Upon graduating, he enrolled and graduated from Cornell University to play collegiate ice hockey and was picked 174th overall by the New York Rangers in the 2017 NHL Entry Draft.
Barron played three seasons at Cornell before starting his professional career with the Rangers. He received numerous accolades including an AHCA All-America, All-Ivy League, and All-ECAC Hockey First Team selection and was named ECAC Hockey Player of the Year for 2020.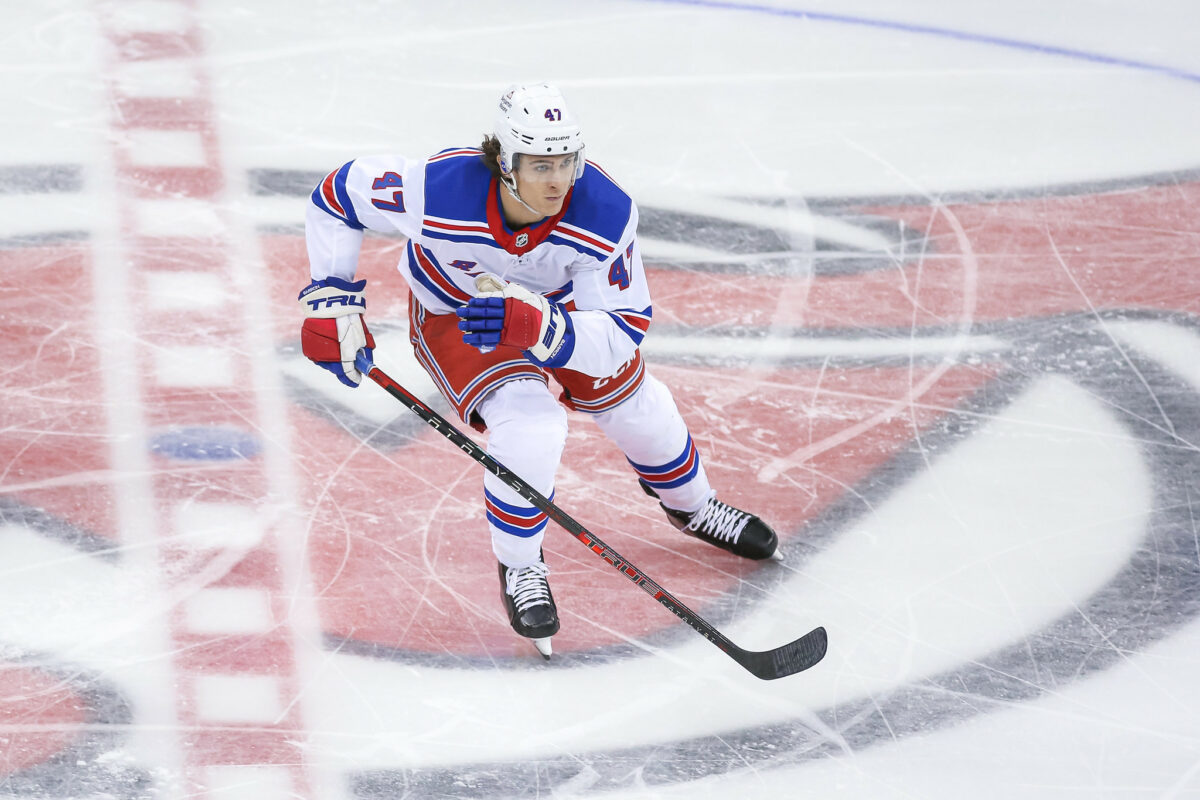 Morgan Barron Statistics
Deeper Dive
Achievements
AHL (Atlantic Division) All-Star Team (2021)
NCAA (East) First All-American Team (2020)
NCAA (ECAC) First All-Star Team (2019, 2020)
NCAA (ECAC) Player of the Year (2020)
2x NCAA (ECAC) Regular Season Champions (2018, 2020)
NCAA All-Ivy League First Team (2020)
NCAA Top Collegiate Player (Hobey Baker Award) Finalist (2020)
NCAA All-Ivy League First Team (2019)
2x CISAA Champion (2016, 2017)
CISAA Most Goals (2016)
CISAA Most Points (2016)
NSMMHL Champion (2015)
NSMBHL Champion (2013)
Sources