The Winnipeg Jets have selected 11 players in the first round of NHL Entry Drafts since relocating from Atlanta in 2011. They have had a first-round pick in every season but one, missing only the 2018 NHL Entry Draft when they sent their first-round selection to the St. Louis Blues in a trade deadline deal that acquired forward Paul Stastny for a rental that worked out fabulously.
Related: Jets NHL Draft Days Ranked
Jets general manager Kevin Cheveldayoff – for the most part – has consistently struck gold in the first round, with many of his selections making huge contributions to the team to this day.
---
---
Where does each of his 11 first-rounders rank? Time to find out.
11 – Jack Roslovic (2015, 25th Overall)
Jack Roslovic was never a great fit with the Winnipeg Jets, nor did he reach his potential. That's why he takes the bottom slot on our list.With the team having such a deep top six, Roslovic wasn't able to crack it.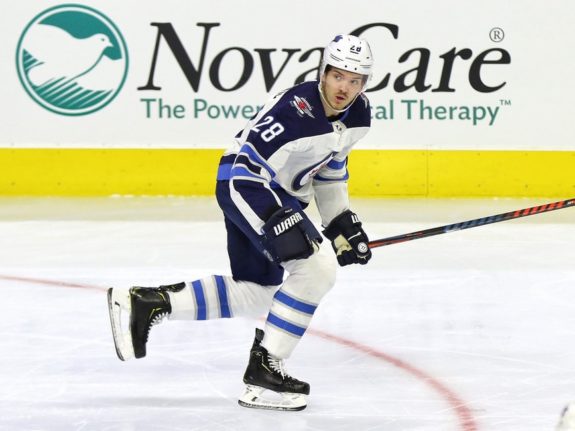 In 180 games over four seasons, Roslovic showed glimpses of his potential and offensive talent, but was not consistent enough to be a major player in the offensive scheme or stick on the top six even when given a chance. Regardless, he still performed decently in a bottom-six role, recording 26 goals and 41 assists for 67 points.
An RFA after the 2019-20 season, Roslovic held out — feeling he deserved a bigger role — and missed the beginning of the shortened 2020-21 campaign as a result.
The Jets ended up sending him to his hometown Columbus Blue Jackets with Patrik Laine in a January 2021 blockbuster trade in exchange for Pierre-Luc Dubois.
10 – Kristian Vesalainen (2017, 24th Overall)
Kristian Vesalainen's stock has taken a bit of a hit since being drafted as he's been rather slow to develop. Many were hoping the Finn would be playing a starring role on the Jets' top six by now.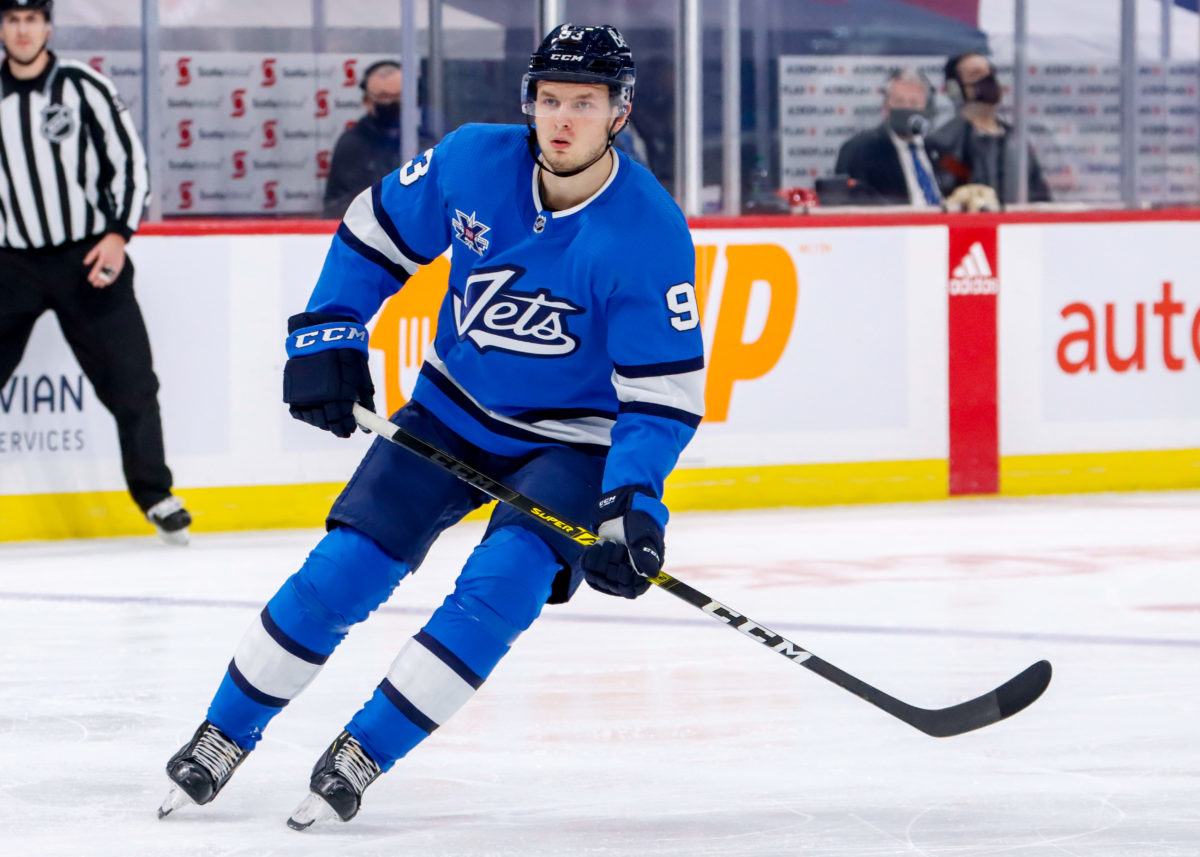 The year after being drafted and making his NHL debut, Vesalainen opted to return to Jokerit Helsinki rather than stay with the AHL's Manitoba Moose and learn the North American game. That decision did nothing for his development and it made many question his dedication.
Related: Jets to Jokerit: Did Vesalainen Make the Right Choice?
In 2019-20, he played 60 games for the Moose after failing to crack the Jets' roster. He recorded 12 goals and 18 assists for 30 points and looked dangerous at times, but was inconsistent as he set himself back a year with his European foray.
Vesalainen, in eight games this season, has looked stronger, comfortable, and more engaged. However, with the Jets' complement of forwards at an all-time best, where he will fit in in seasons to come is still a bit of a question mark.
9 – Logan Stanley (2016, 18th Overall)
The hulking 6-foot-7 blueliner has gone up in these rankings thanks to his sudden emergence as a dependable NHL defender.
In a previous incarnation of this article, he was ranked 10th out of 10. Whether he would ever be able to make the jump to the NHL was a legitimate concern to many, author included.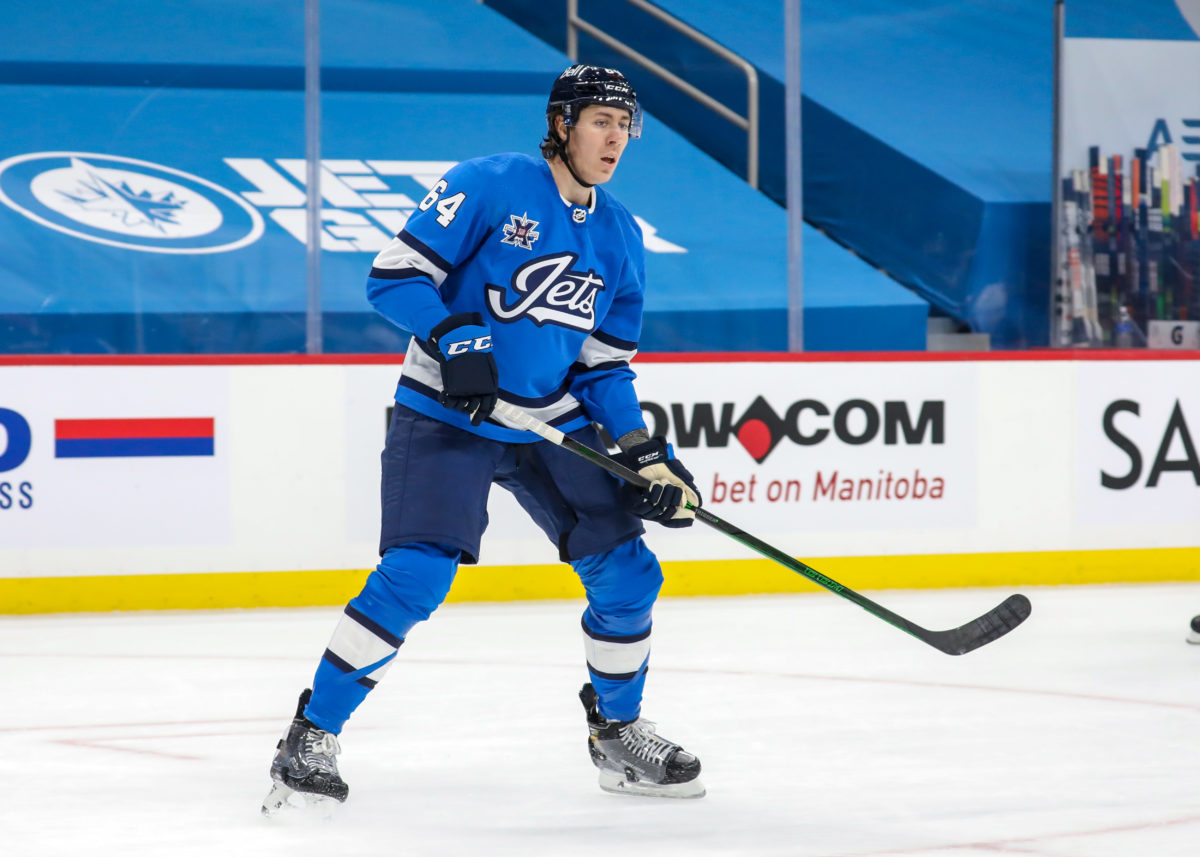 Logan Stanley got an opportunity in 2020-21 when Tucker Poolman contracted COVID-19 — and give him credit: he has taken it and not looked back. There's been a lot to like about the his game since his NHL debut on Jan. 18.
His reach makes him annoying from long-range. He has decent hands and can make good plays in small spaces. He helps generate offence thanks to his penchant for putting the puck on net.
The selection took a while to pay dividends, but it seems that Stanley has finally arrived and that he's not a bust after all. He should only continue to improve with more NHL experience.
8 – Cole Perfetti (2020, 10th Overall)
It's tough to determine how to rank a freshly-drafted player, but we'll put Cole Perfetti at 8th because he hasn't made an impact on the franchise yet.
But take the ranking with a huge caveat: Perfetti's poised to do big things. The Saginaw Spirit standout somehow fell to the Jets at 10th overall in the 2020 draft, and Cheveldayoff was more than happy to pick him up.
Related: Jets Get Their Future Top-Six Forward with Perfetti Draft Pick
An offensive whiz, Perfetti is pegged as a star player of the future. But with Stastny and Dubois both capable second-line centres, the Jets won't rush him to the NHL.
With his lethal shot and overall hockey IQ — which he's put on display with the Manitoba Moose, where he's cutting his teeth as a professional — he should become a productive NHLer sooner than later.
7 – Ville Heinola (2019, 20th Overall)
After trading away their first-round selection at the 2019 trade deadline to acquire forward Kevin Hayes, the Jets were able to get that first-round pick back in the offseason in the deal that saw Jacob Trouba sent to the New York Rangers.
That draft pick turned into defenceman Ville Heinola. Early signs point to another job well done by Cheveldayoff and his scouting crew.
Related: Winnipeg Jets' Top 10 Prospects for 2020-21
Heinola had an excellent 2019-20 preseason and earned a spot on the Jets' opening night roster. He played eight games, turning heads with his intelligent play and puck-moving ability. He was later sent down to the Moose and eventually returned home to Finland to play for Lukko of Liiga.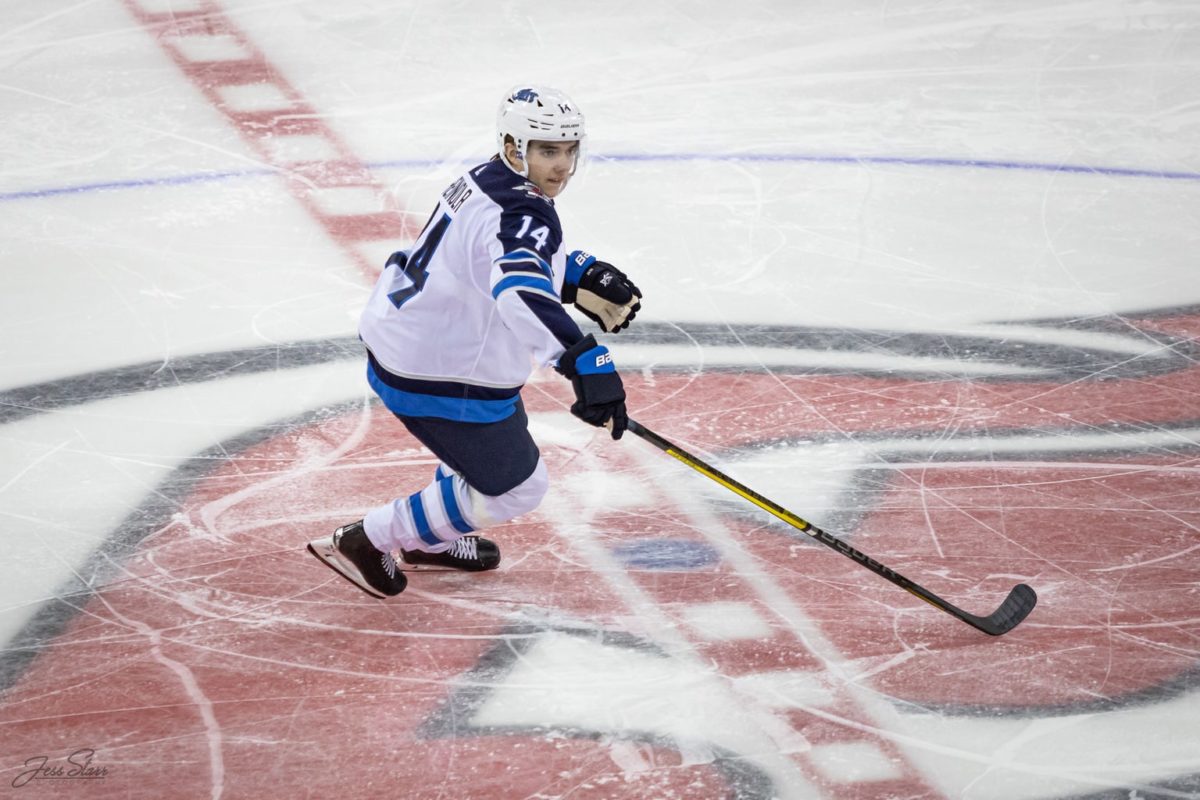 Heinola has played a starring role on the Moose blue line and is currently on the Jets' taxi squad. Many consider him NHL-ready now, but like Perfetti, the Jets aren't rushing him. That being said, expect to see him full-time with the Jets as early as next season.
6 – Jacob Trouba (2012, 9th Overall)
Jacob Trouba put together a solid career with the Jets over six seasons, recording 42 goals and 137 assists for 179 points while skating an average of 22:53 and blossoming into a top-pairing defenseman.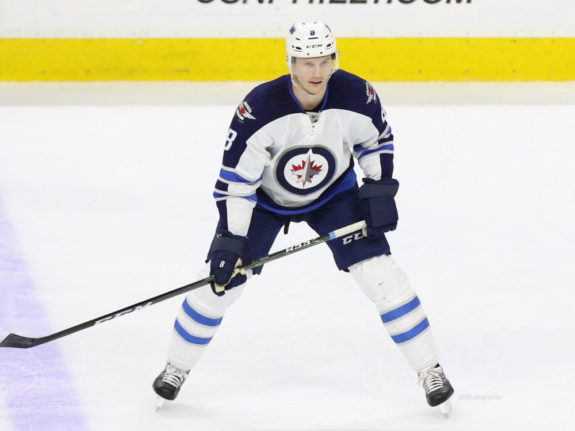 He was the first Jets' draft pick to be NHL-ready immediately, which was a huge boost considering the Jets' cupboards were completely bare at the time due to the Thrashers' decade-plus of utter incompetence at the draft table.
Related: Top 5 Draft Busts In Atlanta Thrashers History
Unfortunately, as difficult as Trouba was for opponents to deal with on the ice, he was just as difficult for the Jets to deal with off it. He only ever saw Winnipeg as a stepping stone to a bigger stage.
He held out in 2016 because he was unhappy with his usage and missed the first part of the season, became the first player in team history to take the team to arbitration in 2018, and his unwillingness to sign long-term in Winnipeg created a ridiculous distraction that finally ended when the Jets traded him to the New York Rangers for Neal Pionk.
That trade looked truly terrible for the Jets at first, but turned out to be an excellent one. Trouba has struggled since joining the Rangers and Pionk has been nothing less than a revelation with the Jets.
5 – Josh Morrissey (2013, 13th Overall)
Josh Morrissey, like Trouba, also developed nicely into a top-pairing option, but took a little longer to do so.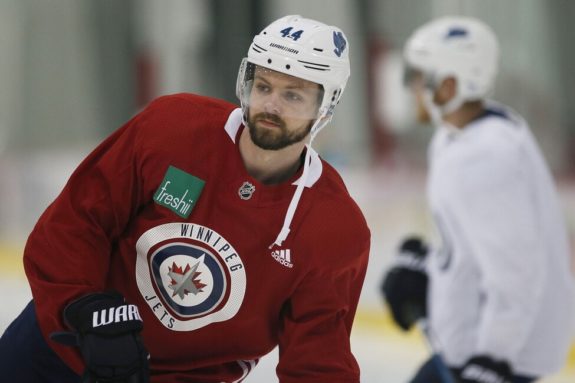 The left-shot blueliner's first full NHL season didn't come until 2016-17, and his true coming-out party wasn't until 2018-19. That season, playing with Trouba, he recorded a career-high 31 points in just 59 games and skated 22:24.
Morrissey bet on himself — and helped the organization when they were in a cap crunch — by signing a bridge deal instead of a long-term contract in 2018. A year later, he inked an eight-year deal with an average annual value (AAV) of $6.25 million and was named an alternate captain.
Related: Jets Get a Steal of a Deal with Morrissey
Morrissey hasn't been as strong since losing Trouba as a partner. The revolving door of partners hasn't given him much stability and perhaps the pressure of being "the guy" on the questionable and inexperienced d-corps the Jets have had since the mass exodus of Trouba, Ben Chiarot, Tyler Myers, and Dustin Byfuglien in the 2018-19 offseason has gotten to him.
Regardless, Morrissey is still the anchor of the Jets' defence and he will hold down that left-handed spot on the top pairing for as long as he is a Jet.
4 – Patrik Laine (2016, 2nd Overall)
The Jets had good luck on their side being able to select Finnish phenom Patrik Laine second overall in 2016 as they moved up from the sixth spot to second after the NHL Draft Lottery. It was a blessing to the organization, but had an inauspicious ending.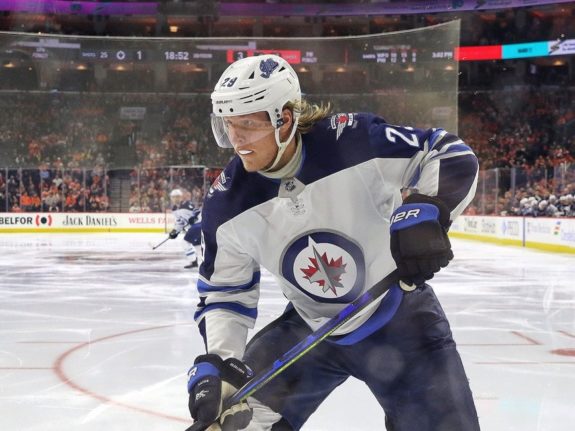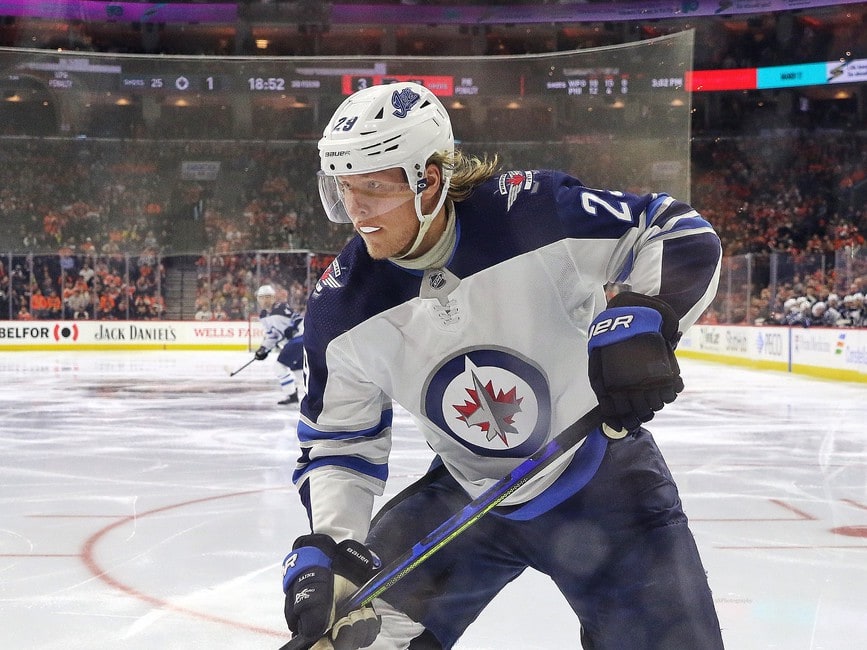 Wth his once-in-a-generation shot, he made an immediate impact after being drafted. After a defensively-indifferent 2018-19 campaign which saw him finish minus-24, he changed his habits to play a more complete, well-rounded game. By 2019-20, no one could call him a one-trick pony.
Related: Jets' Laine Has Evolved into a Complete Player
Over four seasons with the Jets, Laine fired 140 goals and amassed 110 assists for 250 points and became a fan favourite in the process, partly for his big personality but mostly for for his offensive feats, such his five-goal night against the St. Louis Blues in 2018 that capped off a ridiculous 18-goal November.
However, prior to the 2020-21 season, Laine's agent suggested he wanted a change of scenery and Laine basically punched his own ticket out of town by not denying the claims during training camp.
After one game this season, the Jets shipped him to the Blue Jackets, where he's struggled under John Tortorella and has even been benched at times. He may not be long for Columbus.
3 – Nikolaj Ehlers (2014, 9th Overall)
Nikolaj Ehlers is another player who was able to step right into the Jets' lineup and contribute without any prior AHL experience, and had two 60-plus seasons before he was even 23 years old.
However we only saw the tip of the iceberg with the Dynamic Dane until 2019-20, where he cast a disappointing 37-point 2018-19 aside and recorded 58 points in 71 games.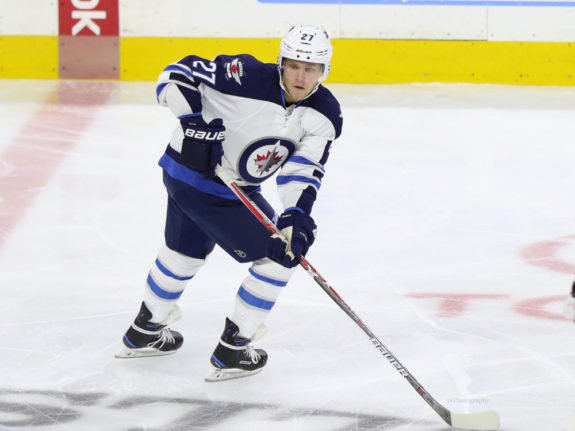 Now in his sixth NHL season, Ehlers is officially an elite forward and he's operating at a higher gear than ever. He works the puck into high-danger areas frequently, uses his teammates extremely effectively, and since Laine's departure, is more prone to shoot the puck.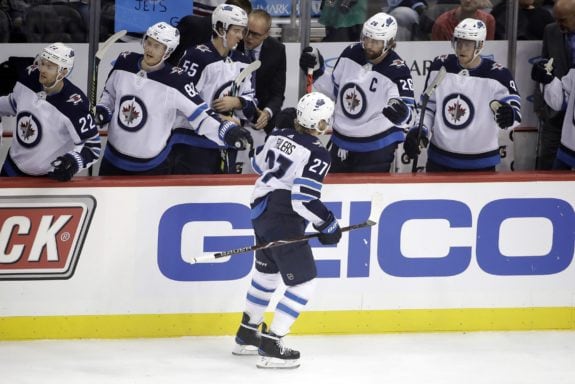 Using his superb speed and outstanding offensive awareness, Ehlers creates time and space out of nothing, and that is a big reason it's not out of the question that he'll be a point per game player for many seasons to come.
He was the target of many trade rumours in 2019 and 2020, but it would have been ludicrous for the Jets to trade away such a talent who is also affordable with a $6 million AAV.
2 – Kyle Connor (2015, 17th Overall)
The Jets hit the nail on the head once again with their selection of speedy winger Kyle Connor. He got snubbed of the Hobey Baker Award after losing the vote to Jimmy Vesey and the Jets were pleasantly surprised (if not shocked) to see him available at 17th overall.
The Boston Bruins inexplicable chose against selecting Connor with three straight picks 13 through 15 and the Islanders passed on him for Mathew Barzal at 16.Those teams' 2016 draft-day decisions benefitted the Jets big-time.
While Connor needed some time in the AHL in his first season, he made a meteoric rise in 2017-18 and has been a mainstay on the Jets' top-six forward group ever since. His speed, skill, and uncanny ability to bury pucks in many different ways from many different locations in the offensive zone make him difficult to defend.
The 24-year-old has three-straight 30-plus goal seasons and in 2019-20, led the team with 38 but remains rather underrated due to eastern media bias. In the second season of a seven-year, $50-million dollar deal, expect to see many more highlight reel goals from Connor and for him to push to be the first Jet to hit the 50-goal mark.
1 – Mark Scheifele (2011, 7th Overall)
The number one spot goes to the first pick in Jets 2.0 history – Mark Scheifele. Many fans were upset the team did not select Sean Couturier with their seventh-overall selection, but they didn't know Barrie Colts head coach Dale Hawerchuk was in GM Kevin Cheveldayoff's ear on the matter.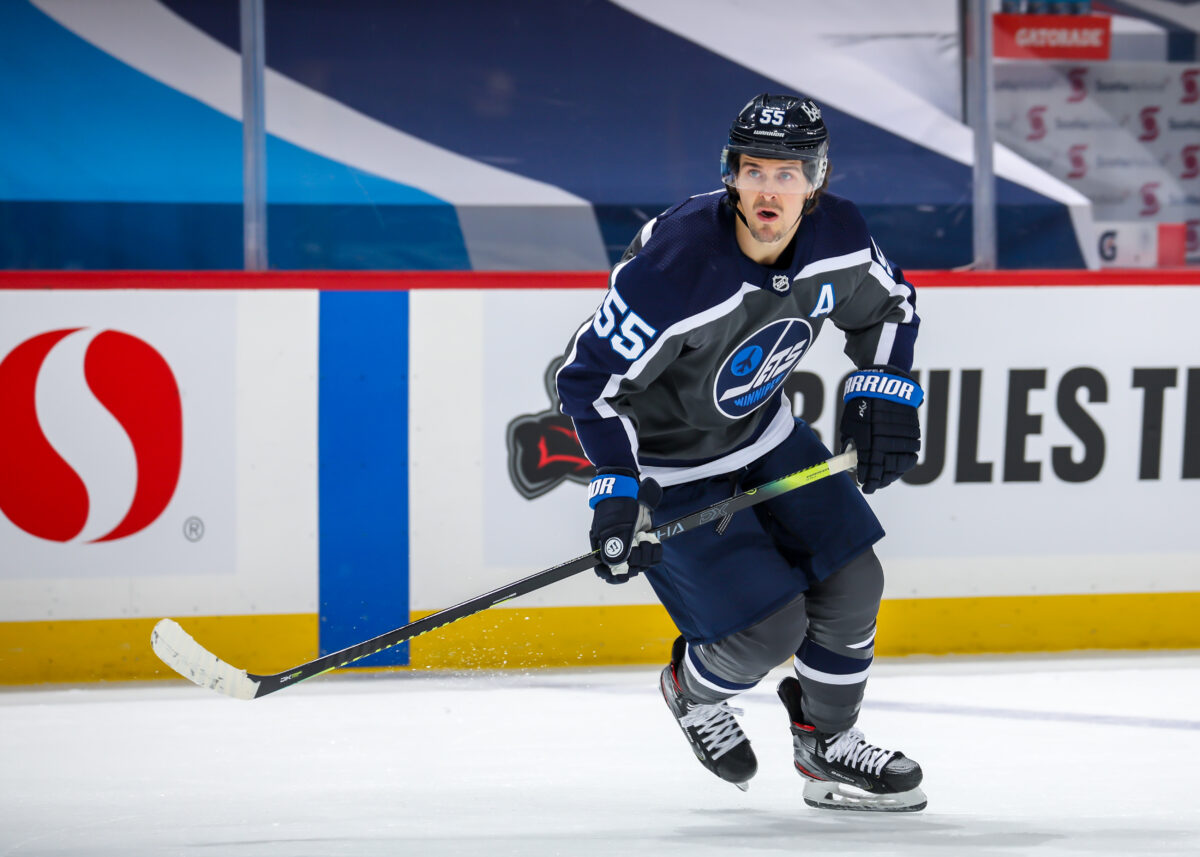 It turns out the dearly-departed Hawerchuk gave great advice, and that Cheveldayoff was smart to heed it. Scheifele has become the Jets' bonafide number-one centre and has piled up 438 points in 512 career NHL games as of this writing.
A true student of the game and dedicated perfectionist, Scheifele leads by example. While he's criminally underrated, his offensive talent and goal-scoring ability is elite and he deserves to be in any conversation about the league's top centres.
He can be counted on to play at a point-per-game pace, his contract is absurdly team-friendly, and fans should expect plenty from him for many seasons to come.
---
Thank you for reading this article. Be sure to leave a comment on whether you agree with these rankings or who you would rank differently.
---
Latest News & Highlights
---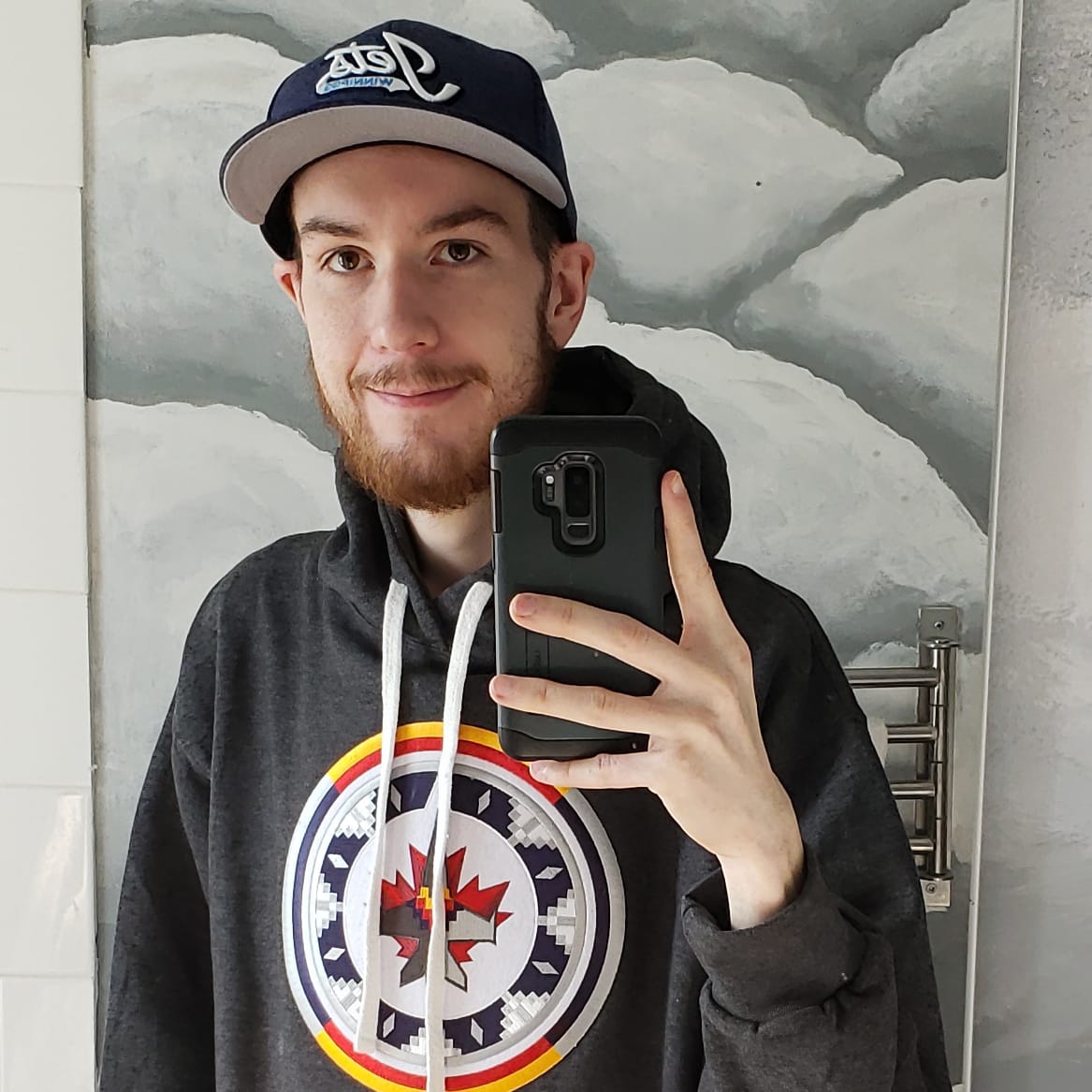 Declan Schroeder is a 27-year-old communications specialist and freelance journalist in Winnipeg, Manitoba. He holds a diploma in Creative Communications with a major in journalism from Red River College and a bachelors in Rhetoric and Communications from the University of Winnipeg.
Deeply rooted in the city's hockey culture, the original Jets skipped town when he was two and the 2.0 version came onto the scene when he was 17.