Paul Stastny is not going to come cheaply to whoever signs him on July 1. For the Winnipeg Jets, however, he would be money well spent.
It's true the Jets' financial situation in the next few seasons is increasingly murky. They're closing in on the cap as it is, and this offseason they'll have key RFAs Josh Morrissey, Jacob Trouba, and Connor Hellebuyck to re-sign.
All this is without considering that Blake Wheeler will need a contract extension soon. Patrik Laine is due for a mega-contract next year. Kyle Connor, Jack Roslovic, and several others will need new deals as well.
Yet for all that, word is the Jets are strongly considering keeping Stastny around. As well, they should. It may require some juggling, but the veteran centremen is well worth keeping in Winnipeg f0r at least the next few years.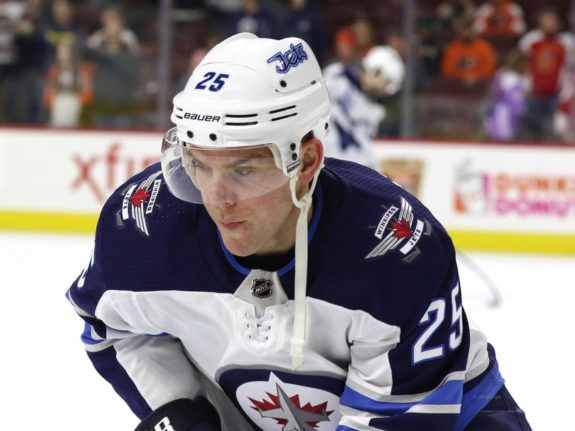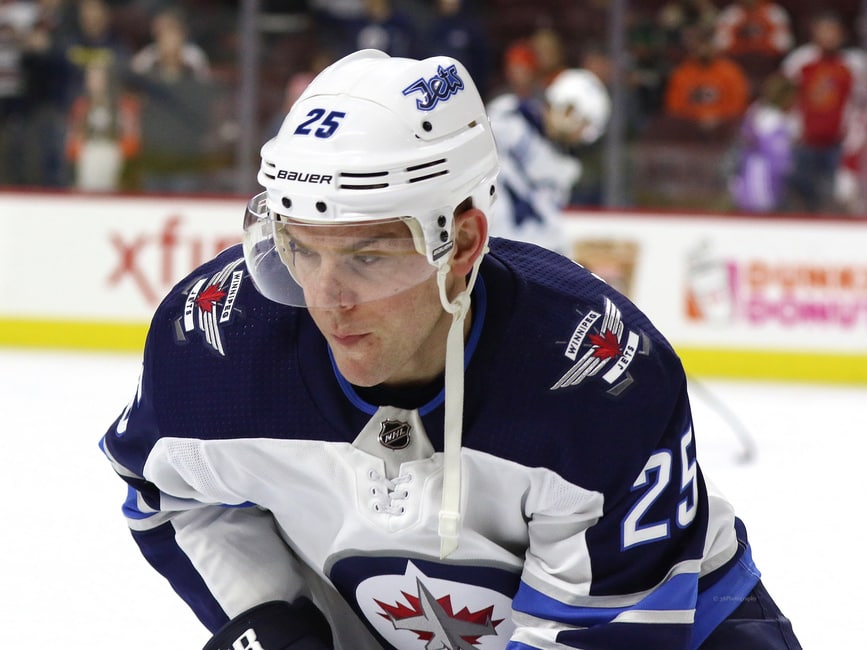 There is some good news on the Jets cap-front. Toby Enstrom's cap hit of over $5 million is coming off the books this offseason. Maybe he'll re-sign, maybe he won't but it certainly won't be for that much.
Then too, Dmitry Kulikov and Tyler Myers, who are at a combined cap hit of over $10 million, have proved increasingly expendable. With Sami Niku torching the AHL, Kulikov, in particular, might be $4.3 million the Jets can afford to spend elsewhere.
The ways the Jets could fit Stastny under their cap are seemingly endless, but however they do it Stastny must be a priority among their UFAs this offseason. The logistics of re-signing him won't be easy but the playmaking center has all the tools and the experience to keep the Jets juggernaut rolling.
Paul Stastny a Perfect Fit
The chemistry between Paul Stastny and his linemates Nikolaj Ehlers and Patrik Laine was immediately apparent upon his arrival. In addition to playing well with them, his veteran presence and defensive awareness offset the two youngsters nicely.
Laine put up 13 goals and 19 points in the 20 games Stastny played with the Jets. There was a nasty slump in there from March 20 to April 2, but that stretch also included some of his best hockey of the year. It included his hat trick at Maddison Square Garden.
As for Ehlers, he put up 14 points in the same span, not as impressive as Laine but with significantly less power play time. Both players are still very much rounding into form, but the chemistry they found with Stastny was impressive.
Nikolaj Ehlers and Patrik Laine on the impact Paul Stastny's arrival had on them. #NHLJets pic.twitter.com/Dvesp0pV35

— Scott Billeck (@ScottBilleck) May 22, 2018
Stastny himself posted 13 points in 19 regular season games as a Jet. That pushed his totals to 53 points on the year, giving him his seventh season of 50 or more points, and his first since 2013-14 in Colorado. He put up four power play assists as well.
Carrying his production into the playoffs, Stastny was a huge part of the Jets victories over Minnesota and Nashville. His heroics in game seven earned him praise from around the hockey world and gave the Jets Winnipeg's most successful ever NHL season.
In total, the former St. Louis Blue tallied 15 points in 17 playoff games, ensuring that whoever ends up signing him won't do so cheaply. From a hockey standpoint, Stastny staying with the Jets makes sense. Now, is the money there?
Stastny the Money Maker
Someone is going to fill Stastny's bank account this offseason. After John Tavares, he's certainly the best UFA center available. With the ludicrous amount of money always thrown around on July 1, he could easily hit pay dirt.
All of his hockey attributes, which we've discussed above, will make him a hot commodity. So now the question becomes two-fold: do the team and player have a mutual desire to stay together, and can the Jets pony up the necessary dough?
The two sides appear to have answered the first question in the exit interviews. Stastny is keeping his options open, understandably, but would like to return to Winnipeg. The Jets have made no secret of their desire to keep him in the fold.
Paul Stastny says probably the best decision he's ever made was to waive his no-trade clause and come to the #NHLJets.

— Scott Billeck (@ScottBilleck) May 20, 2018
So how can the Jets do it? With a murder's row of top prospects to sign to what will be expensive extensions and supplementary players like Joel Armia and Adam Lowry due for new contracts as well, money is tight in Winnipeg.
Consensus is the Jets will need to move a big contract in order to make this happen. Enstrom's money coming off the books is a boon, though it will get immediately eaten up by Trouba and Morrissey's extensions. Someone else needs to go.
With injuries meaning he barely played this year, Kulikov is a likely candidate on that front. Niku and Tucker Poolman may make him expendable. His $4.3 million contract coming off the books would help the Jets.
Steve Mason isn't likely to be re-signed after next year at this rate. He was brought in to keep the crease warm for Eric Comrie. When he's healthy, he's a good backup goalie, but Comrie is soon to take his place. Next year that's another $4.1 million.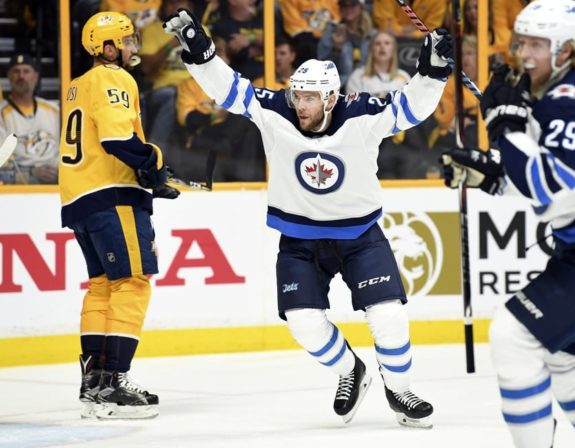 There are a growing number of Jets fans dissatisfied with Myers. With Trouba and Dustin Byfuglien on the right side, some have questioned the need for a third-pair right defenseman making $5.5 million. Those questions get more insistent when Myers' troubling advanced stats are brought up.
The Jets have just over $26 million in cap space right now, which looks like a lot. Considering how much they're going to spend on youngsters just this year, however, that number isn't as big as it appears. Then you think about Laine's impending mega contract and $26 million suddenly doesn't seem like as much open space.
That said, Stastny is worth the extra cash. The depth and reliability he brings make him a borderline must-sign. The Jets will have to do some shuffling to make it happen, but that shouldn't stop them. Stastny should remain a Jet.
A long time hockey fan and player from Winnipeg, Manitoba. Play-by-play man with the SJHL's Estevan Bruins. Graduate of Red River College's Creative Communications program with a major in journalism. Former PxP man for the University of Manitoba Bisons. Lover of all things Jets and Avs related and always looking for a good hockey debate.