TSN has been running their "Off-Season Game Plan" series, which looks at what the teams who failed to make the Stanley Cup playoffs will hope to accomplish this summer to get back into contention. Last week, Scott Cullen broke down what went wrong for the Chicago Blackhawks and some of the moves Stan Bowman might make to right the ship.
Former All-Star Could Be Making His Way to Chicago
After an extensive list of what went right and wrong during the 2017-18 season, Cullen gave his best guess at what the 2018-19 depth chart will look like next fall. He added four names to the roster, two of which would be free agent signings and two acquired by trades. According to Cullen, the Blackhawks will start the season with Rick Nash, Tommy Wingels, and Josh Ho-Sang up front and with defenseman Damon Severson added to the blue line.
John Tavares is going to be the top free agent target on July 1 and Nash will be one of the top players of the next bunch. If Bowman really wants to keep the Blackhawks' championship window open, Tavares would be the player to sign but that is unlikely to happen. It wouldn't be hard to figure out a creative way to sign Tavares and still have some cap space but paying big money on a long-term contract for a 27-year-old would not look good in four years or so. However, Bowman may go for it if he feels he must do something drastic or he won't be here after 2018-19.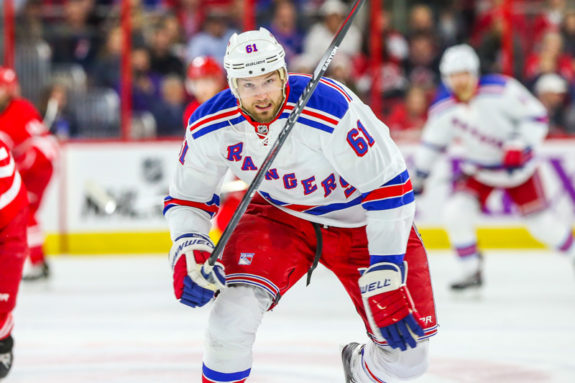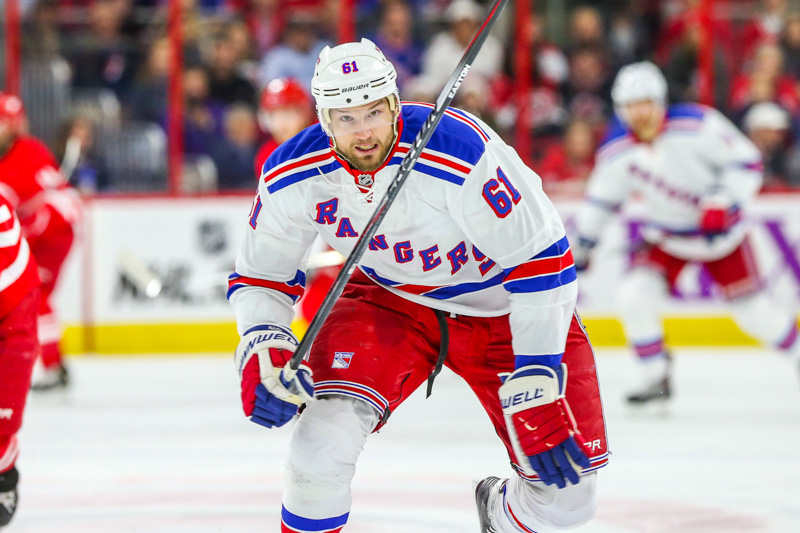 The addition of Nash would be interesting. He scored 21 goals with the New York Rangers and Boston Bruins in 71 games last season. He was durable for much of the year, then he suffered a concussion late in the regular season and returned to score three goals and five points in 12 playoff games for the Bruins.
Nash has been the prototypical power forward for a decade and a half. While his numbers have dropped since scoring 42 goals during the 2014-15 season, he has still been a good player though not good enough for the $7.8 million cap hit that has accompanied him for the past eight seasons.
At 33, Bowman cannot afford to invest many years in Nash. If he can convince him that his best shot to finally win a Stanley Cup is with the Blackhawks and sign him to a one or two-year deal worth between $4-5 million per season, I don't think many Blackhawks fans would be terribly upset. Any contract with either a greater AVV or term would be ill-advised.
Another Reclamation Project for Quenneville
Re-signing veteran forward Tommy Wingels has been talked about since he was traded to the Bruins last February. He enjoyed playing in his hometown this season and provided quality bottom-six minutes and veteran leadership. Most importantly, he would be cheap!
The other forward addition listed by Cullen was Josh Ho-Sang and it's an intriguing move. Ho-Sang has one more season left on his entry-level deal with an $863,333 cap hit. He was drafted in the first-round of the 2014 NHL Entry Draft and has yet to make a major impact on the Islanders, scoring six goals and 22 points in 43 games.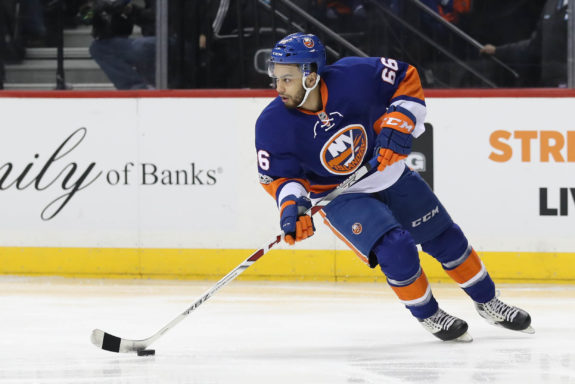 Ho-Sang made headlines in September 2015 when he was sent back to the Ontario Hockey League as punishment for showing up late on the first day of the Islanders training camp. He made his NHL debut in February 2017 and scored his first goal in his fourth game. However, he spent the majority of the 2017-18 season in the American Hockey League and was not happy about it.
Back in late March, Ho-Sang told Andrew Gross of Newsday that he felt the Islanders' decision to keep him with the Bridgeport Sound Tigers for most of the season wasn't completely "warranted," but he also stated that he wanted to remain in New York. Even so, many feel that the Islanders are best to move on from him.
Acquiring Ho-Sang would be similar to the trade for Anthony Duclair last year. Both players have the talent to play at the NHL level but for whatever reason, neither youngster has been able to fully tap into their potential.  And much like Duclair, the price to acquire Ho-Sang should not be very high; likely just a mid-round draft pick.
Bowman Will Look to Add to the Blue Line as Well
Even though the Blackhawks have eight defensemen who played in Chicago under contract last season, there is no doubt that they need to improve on the back end. Free agent John Carlsson has priced himself out of Bowman's range but Cullen thinks he can pull off a trade for some blue-line help.
Trading for Ho-Sang would not be hard to do but acquiring defenseman Damon Severson from the New Jersey Devils would be more difficult. The 23-year-old right-hander would be a nice addition and could slide into the top pairing with Duncan Keith.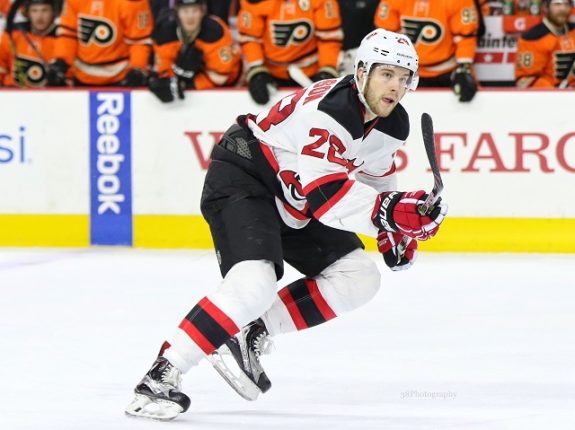 Severson set a career high with nine goals last season, but his 15 assists were the lowest of his career since his rookie year. He ranked third on the Devils in total ice time and had the third-most minutes on the power play among defensemen. Severson has come under fire for his defensive struggles, including his poor hockey instincts as discussed by Ken Jones of Pucks and Pitchforks last month.
The biggest obstacle to landing Severson is his contract, which expires after the 2022-23 season. The Blackhawks can afford his $4.16 million cap hit but it is rare to see young defensemen, under long-term control and a reasonable cap hit, get moved and when they do the price is high.
For what it's worth, Cullen does not have Artem Anisimov or Connor Murphy on next season's roster, so Bowman could put together a package deal or Severson that includes the first-round pick acquired in the Ryan Hartman trade with the Nashville Predators and one of these two players.
The week of the draft will be worth watching, as we get a clearer idea of Bowman's plan of attack for the upcoming season, much like last June when he traded Artemi Panarin and Niklas Hjalmarsson on the same day.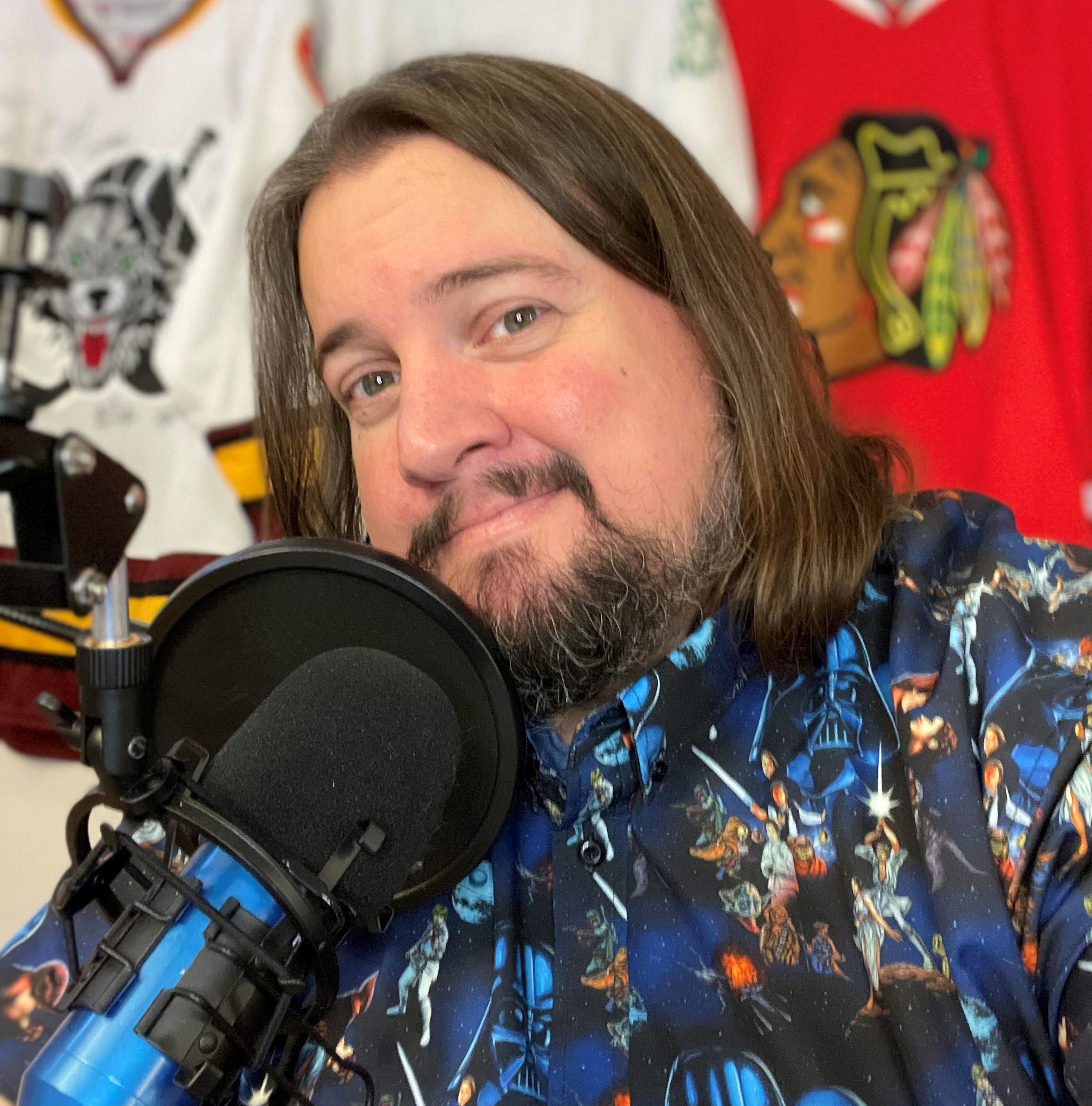 Greg Boysen has been writing about the Chicago Blackhawks since 2010 and has been a site manager for both FanSided and SB Nation. He has been published in The Hockey News and was fully credentialed for the 2013 Stanley Cup Final. Among his various roles with The Hockey Writers are covering the Blackhawks, the AHL, writing the daily "Today in Hockey History" column, serving as a copy editor, and appearing and hosting multiple YouTube shows, including Blackhawks Banter. He is credentialed with the Chicago Wolves, Rockford IceHogs, and Milwaukee Admirals, while also being a regional scout for the NAHL. And, just because his plate isn't full enough, Greg hosts trivia in the Chicago area two nights a week. For interview requests or to provide topic suggestions, follow Greg on Twitter and reach out.