What follows is a satirical account of John Tavares' experience during his upcoming contract negotiations. It is a work of fiction written in the first person as a spoof along the lines of a Players' Tribune article. My hope is that it will provide readers with an enjoyable bit of summer reading. You've been warned. Now, on with the show.
Hi, I'm John Tavares, formerly of the New York Islanders. This is the story of how I became a member of the New York Rangers organization.
The Doorbell Rings
I will be an unrestricted free agent in five short days and have been waiting for this moment my entire NHL career. I am now free to interview with other teams in the league ahead of the July 1 start of free agency. I race and easily beat my doorman to the front atrium. I pause for a moment, collect myself, but can't completely erase the smile that has been spreading across my lips. Then I notice the brass door handle start to twitch even before my hand reaches it. It is locked, but someone is trying to get in.
Not someone. I stretch a bit to look through the peephole and see a small army of suited men jostling for position. I find familiar faces there – hockey men from around the league. There is Don Sweeney from Boston, Stan Bowman from Chicago, Jim Nill from Dallas, Marc Bergevin from Montreal, Jim Rutherford from Pittsburgh, and a half dozen others.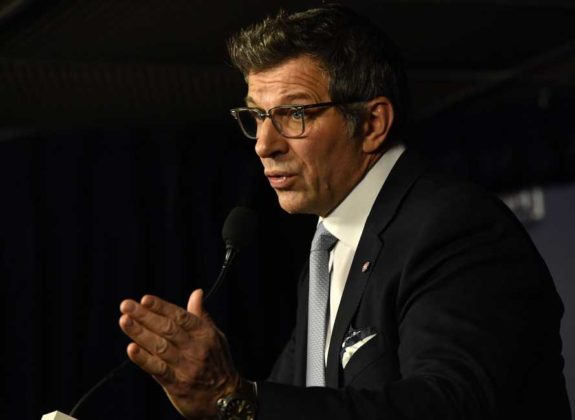 Beyond them are a number of U-Haul trucks parked beyond the security fence that surrounds my home. The scene confuses me for just a moment. Then I instinctively recoil as one of the men in front of the pack turns sideways, rears back, and then launches his shoulder into my front door.
My excitement turns momentarily to fear as the door shakes a bit in its frame. "One moment," I hear my voice croak out, from seemingly far away.
I check the peephole again and now the group of men has pushed together into a single mass. I reach forward, turn the lock and then the handle. As soon as the door cracks open it is pushed in on me. The sturdy oak smashes into my face and sends me reeling onto the floor, my nose bloodied.
"I'm going to die," I manage to whisper before the air is pushed from my lungs by dozens of trampling feet.
My consciousness fades towards black.
Truck Loads of Cash for Tavares
"…and the chance to play home games at the historic Madison Square Garden," I hear as my world comes back into focus.
I am sitting on my couch now but I have no concept of how much time has passed. I recognize the man speaking, Rangers general manager Jeff Gorton, who is seated across from me while the iconic face of president Glen Sather hovers behind him. Former captain and assistant general manager Chris Drury stands beside them. Is Sather's hand disappearing under the back of Gorton's suit? I can't be sure.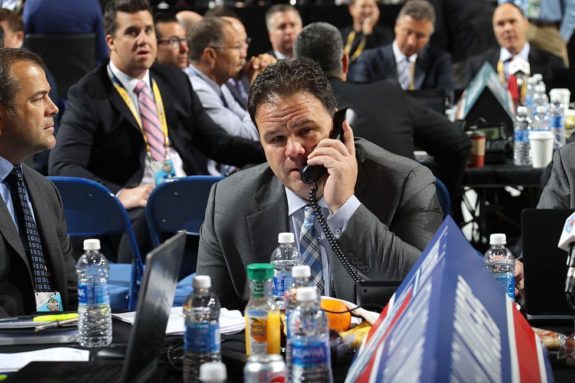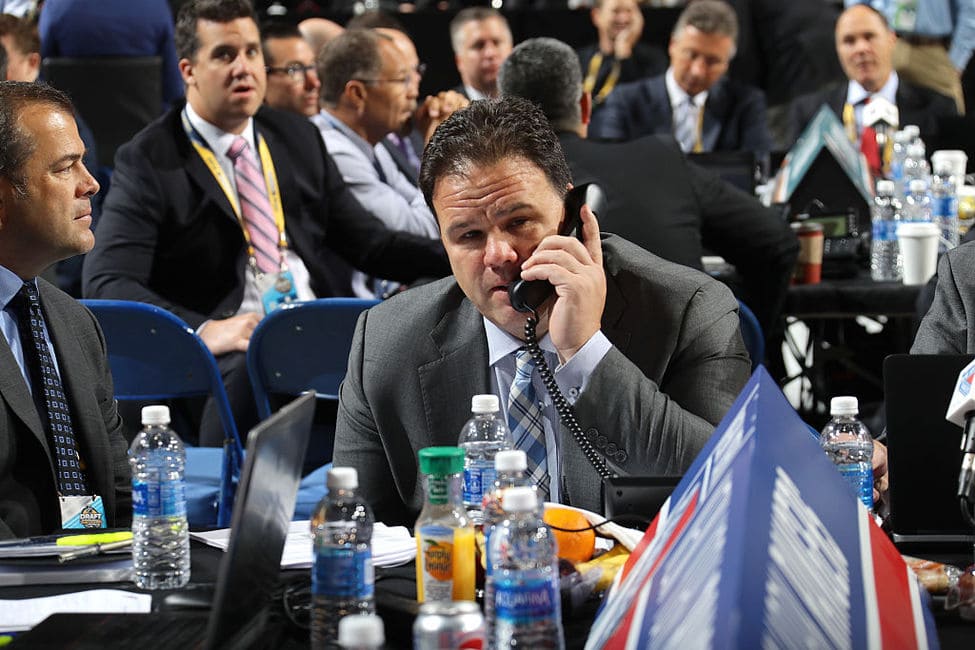 "So, that is what we are offering. Seven years, $85 million. We will take the truck back once it's emptied of course," I hear Sather's voice say but it is Gorton's lips that are moving.
"The truck?" I ask, unsure.
I feel a face press close to my ear. "He means that the $20 million in cash in the U-Haul out there is yours if you sign, minus 15 percent, of course," a familiar voice whispers.
As I turn, my agent Pat Brisson smiles back at me. How long had Pat been sitting there? Overwhelmed, I try to stand but am forced to sit back down quickly as my head swims and darkness again threatens to overtake me.
"I thought we couldn't discuss money until July 1," I blurt out.
Brisson laughs. Gorton laughs. Drury laughs. Three men standing in the shadows who I hadn't noticed earlier laugh. Sather pulls his hand out from behind Gorton, who then slumps over slightly, unmoving. He puts that same hand on my shoulder.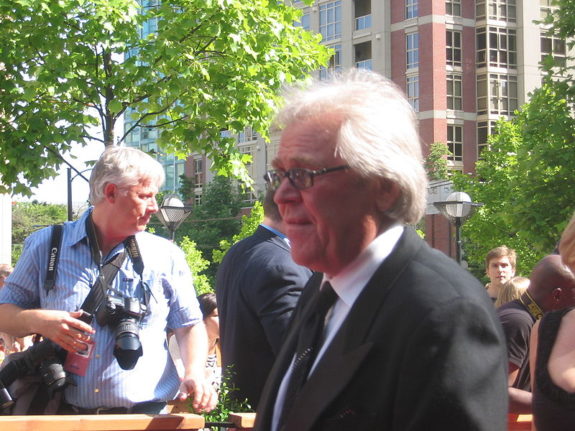 "Tavares my boy, this conversation never took place," he says sternly as he chomps down on a cigar that hadn't been there a moment earlier.
The three men in the shadows take a step towards me. They look familiar and I slowly put names to their faces. They are Jeff Beukeboom, Joey Kocur and Colton Orr, in their day they were three of the Rangers' toughest enforcers. It is also the first time I realize that the general managers I saw earlier are unconscious and bloodied, lying around the room.
"So, do we have a deal?" Sather asks.
Beukeboom, Orr, and Kocur take another step towards him. "Can I…think about it?" I ask.
"No," Sather replies.
July 1, 2018, Just After 1:00 p.m.
I am watching television with my phone pressed to my ear. As instructed, I have the TV volume muted and the closed captioning turned on.
"The Rangers have nabbed the biggest fish of free agency and it looks like their rebuild is over," Bob McKenzie declares from the TSN studios.
Seated across from him, analyst Darren Dreger nods in agreement. "We have John Tavares on the phone here. John, what made you choose the Rangers?" he asks me.
"First I want to say that I really enjoyed my time with the Islanders. They're a first-rate organization. Great management and ownership. But when it came down to it, the Rangers beat every other GM in the league. They really made me an offer I couldn't refuse."