After a stunningly abrupt and ugly end to an uneven season, the Anaheim Ducks appear intent on retaining veteran coach Randy Carlyle heading into the 2018-19 season.
The 62-year-old bench boss has coached the Ducks during two separate stints, compiling the most victories (363) in the franchise's brief history. Now, though, a new challenge awaits him, as he will need to adapt to a faster style and temper the overemphasized focus on physicality and intimidation that, in the Ducks' brief-as-could-be postseason apperance, glaringly transcended the fine barrier separating it from detrimental conduct.
Murray Stresses Need for Speed
The Ducks are a team known for their size and physical style of play. While they have remained effective as a top-tier contender in the NHL over the years, that style is dwindling around the league, a trend that was abundantly clear in the club's first-round sweep against the San Jose Sharks.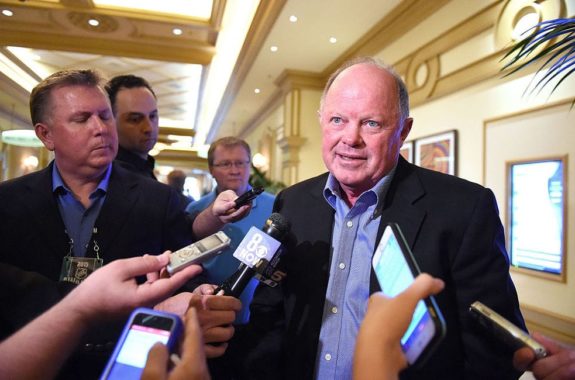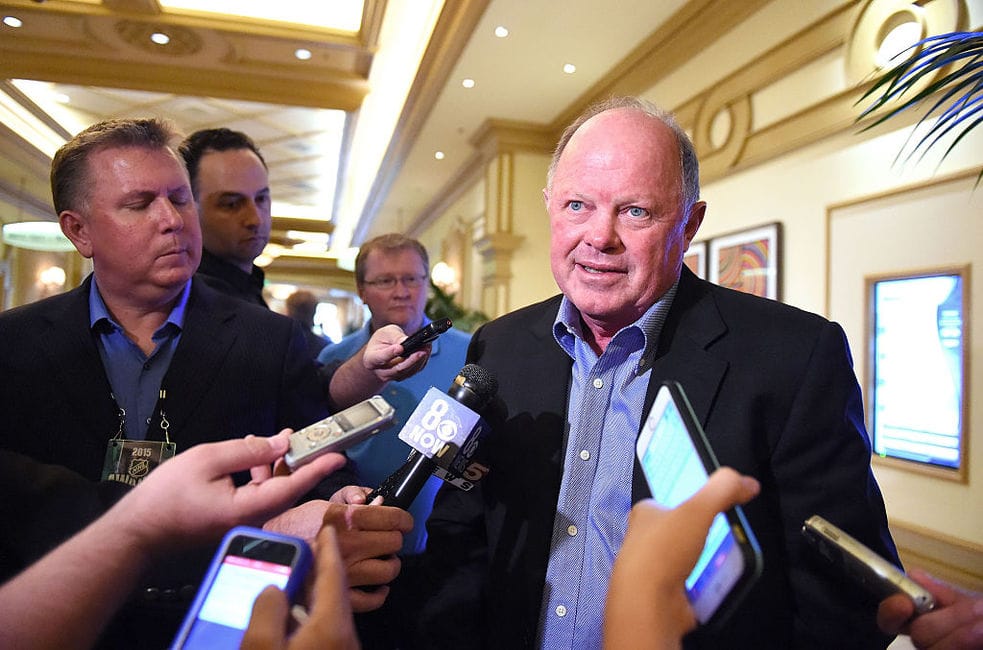 "We just played a team that was way faster than us," said Anaheim general manager Bob Murray shortly following his team's demise. "And they played the game faster than us.
"Are Logan Couture and Joe Pavelski really fast skaters? Are they?" continued Murray. "No. They're good hockey players. But if your team plays fast, you can make players faster. And that's the first thing that has to be addressed around here."
Indeed, the notion of team speed being a critical factor is evident based on the fact that the expansion Vegas Golden Knights, a team whose style is predicated on speed and aggressiveness, have managed to shock the hockey world by advancing to the Stanley Cup Final. On the other side of the ledger, the speedy and highly-skilled Tampa Bay Lightning are one win away from joining the Knights in the Final, as of May 20.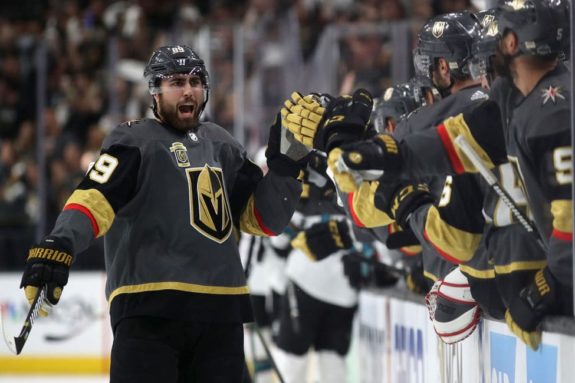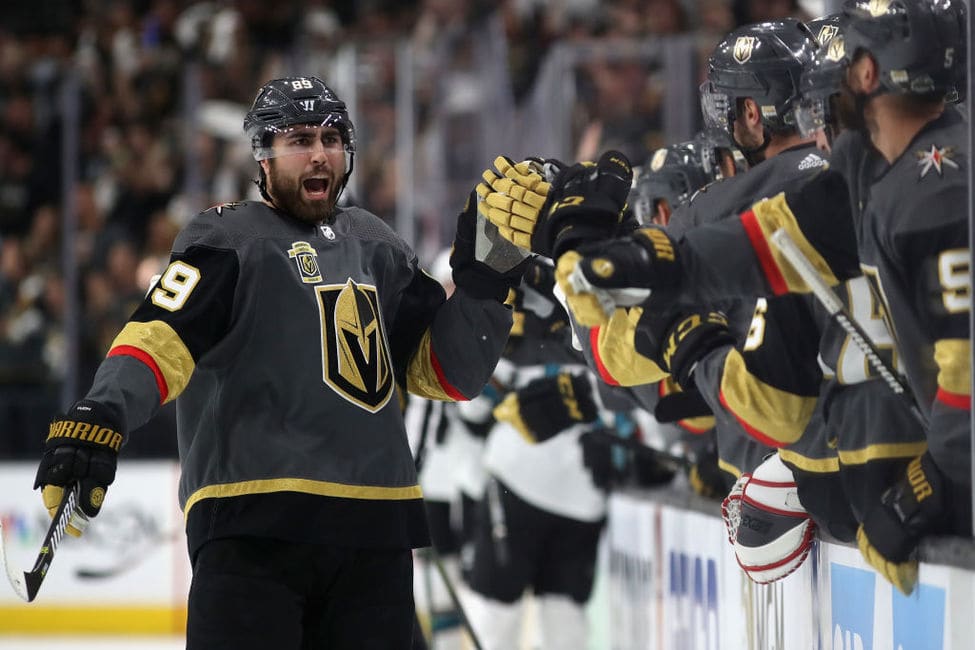 The Ducks, meanwhile, have not really demonstrated that type of style recently, ranking in the bottom half of the league in 5-on-5 possession (via Corsi) in each of the past two seasons. Good goaltending and timely scoring have kept them in the mix as a contender in the Western Conference, but that's not a highly sustainable formula over the long run, nor is it conducive to beating the league's best teams in the postseason.
Carlyle Needs to Adapt…or Else
Murray has thus correctly signaled for a philosophical change but is nevertheless standing by Carlyle for now. As such, it's incumbent on Carlyle to filter this change down to his roster by adjusting his style.
He's known for being a hardnosed coach, and that's reflected in the heavy, physical style his teams employ. That does not necessarily need to go away completely, but A) it needs to be controlled; the Ducks found themselves very much on the wrong side of penalties taken versus drawn this season, and B) it needs to be augmented with a focus on an aggressive, puck-hounding style, quick outlet passes, and crisp, controlled zone entries. I.e., the hallmarks of the most successful teams in the league the past few years.
Carlyle has already shown an ability and willingness to adapt in terms of his relationships with players, as he's become "much more approachable" in the words of veteran Andrew Cogliano. Now, he needs to continue along that path by adjusting with respect to playing style and tactics. The good news is that he's acknowledged this necessity and the fact that the Ducks were not good enough at playing that type of fast style this past season.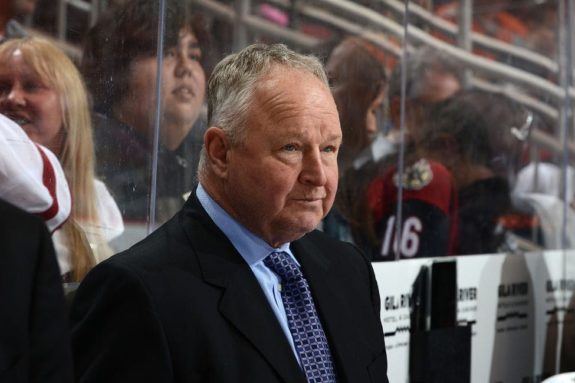 "I think we've asked, and we've stressed, some of the things that happened against us are the things that we had to try to do, and we know that," Carlyle said following the conclusion of his team's season. "There's a template that teams are playing and the things they are doing are the things we're trying to get our group to do, and we didn't do it on a consistent enough basis."
"I know (Carlyle) definitely knows some things have to change," said Murray. "Hopefully I can give him a healthy hockey team to start the year to see if they will change."
Of course, as Murray acknowledges, the team's roster composition cannot be ignored. But those players have to play a style conducive to success in the modern NHL. While stressing the importance of that, Murray, for better or for worse, has shown a strong amount of faith in his head coach to this point. Even so, there is an overwhelming sense that the Ducks are hitting a critical inflection point, and if Carlyle is unable to effect the necessary change early in the 2018-19 season, his second stint in Anaheim could very well come to an end.
Tom has been with The Hockey Writers for almost four years. After previously covering the LA Kings and the New York Rangers, Tom now covers the Anaheim Ducks.
While in college at Clemson University, the 2016 college football national champions, Tom wrote game summaries and feature articles for the official team website of the Greenville Drive, a Class-A minor-league baseball team and affiliate of the Boston Red Sox. Tom is happy to be able to continue to fulfill his passions for sports and writing with THW.