While the Winnipeg Jets' forward depth is better than at any other point in franchise history, their defensive depth is middling at best.
The combination of Derek Forbort and Neal Pionk has been strong, and Logan Stanley has performed better than expected in his first dozen NHL games. Nathan Beaulieu and Dylan DeMelo however, have underperformed, DeMelo so much that he's skated just 13:06 on Tuesday in a third-pairing role against the Calgary Flames and 13:13 on Thursday against the Ottawa Senators.
One of the reasons the Jets' defence has struggled at times early into the 2020-21 season is the absence of Tucker Poolman, a quiet but sturdy back-end presence who missed 11 games due to COVID-19.
Poolman's Positive Test Led to Lengthy Layoff
Poolman, expected to play a big role on the blue line this season, had a strong showing in the Jets' home opener on Jan. 14, playing 18:53 in a 4-3 overtime win.
Just two days later, he was added to the COVID Protocol Related Absence List. The Jets canceled their practice that day out an abundance of caution, and that decision may have prevented a team-wide outbreak.
Poolman, who confirmed to media on Feb. 7 that he indeed tested positive, said he could not pin down where he contracted the virus.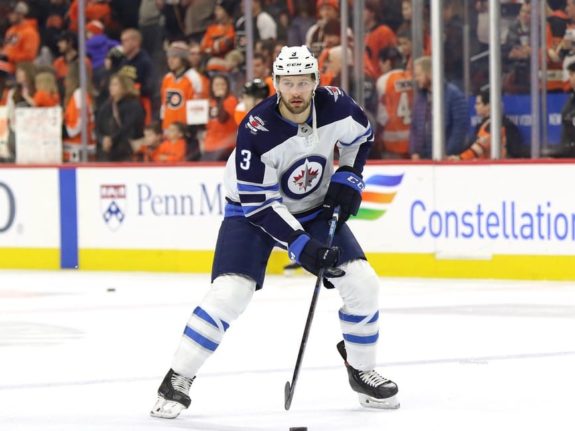 "I was kind of surprised. I was at home, me and my fiancé, and got the call (I had tested positive.) She could hear the phone as I was talking and her eyes got kind of wide like, 'How did that happen?'" he said. "I ended up giving it to her about a week later. We were both pretty surprised when it happened."
Poolman said he suffered only "pretty minor" symptoms "compared to what you read in the papers," reporting he had some body aches, fever, and fatigue.
"I've gone through a lot of emotions over the last few weeks between myself getting it and then (fiancée) Jess getting it at home. Like everyone, this whole year, a lot of curveballs thrown at you," Poolman said. "It is what it is. Glad to be back with the team. I'm glad no one else got it. That was a big plus for me. I was waiting around for a week just nervous sitting at home. It was great no one else got it." 

Tucker Poolman on contracting COVID-19
"14 Days of No Activity, Really, and Staying At Home…"
…was how Poolman described his experience self-isolating for two weeks with no skating or working out. He was released from the CPRA list on Jan. 29.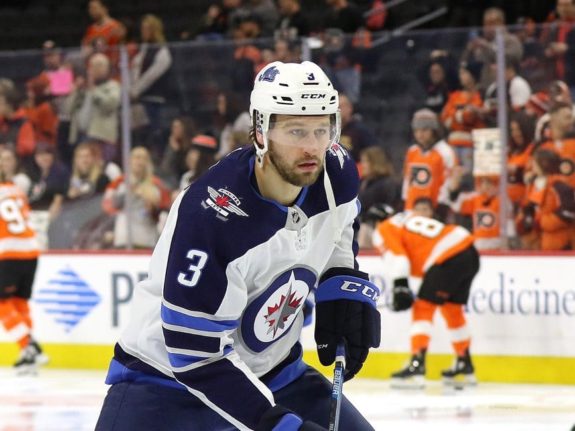 Upon release, his focus shifted to getting his conditioning and puck handling skills back up to a point he could compete in an NHL game.
"Came back and it feels like another training camp almost," he remarked. Unlike with an injury — where a player can still do some exercising in the gym — when Poolman came back, he felt like he was "starting on the bottom floor" after quarantining.
Poolman Not Thrown Into Deep End In Return
Poolman suited up for his first game since his recovery on Thursday night against the Senators.
Instead of swapping out for another defenceman in favour of Poolman, head coach Paul Maurice scratched Kristian Vesalainen and dressed seven defencemen so Poolman, the 2013 fifth-round pick, could be eased back into the action.
In a normal season, Poolman would have played a couple of games with the Manitoba Moose on a short conditioning stint, but the AHL's Canadian Division doesn't start until Feb. 15.
On Thursday, Poolman skated exactly 15 minutes and didn't look out of place or a step behind. He took shifts with Morrissey but so did everyone else in what can only be described as a game of "musical defensemen." Morrissey had played both left and right sides before the first period — a terrible one for the Jets, in which they were dominated and outshot 18-6 — was even half over.
11-Forward, 7-Defence Format Won't Last (Thank Goodness)
It is just a temporary thing — and for good reason — until Maurice feels Poolman doesn't need a safeguard.
Having 11 forwards and seven defensemen is not ideal, as it creates chaos and a lack of continuity between line mates; it makes players have to constantly rotate in and out and adjust on the fly. Early Thursday, it all looked like a great big mess (but the Jets eventually did get things sorted out and skated to a 5-1 win.)
When the Jets go back to the traditional 12 and six, Nathan Beaulieu is the most likely to come out of the lineup. Despite playing on the top pairing with Morrissey recently, Beaulieu is unsuited to the role and his play with the puck has been poor.
He also took a costly high-sticking penalty in the dying minutes of Tuesday's game against the Calgary Flames, which led to Elias Lindholm's game-winning goal with 1:42 left in regulation. The hulking rookie Stanley has shown enough to get the nod over the more-experienced Beaulieu. He's limited his mistakes and looks more confident each game.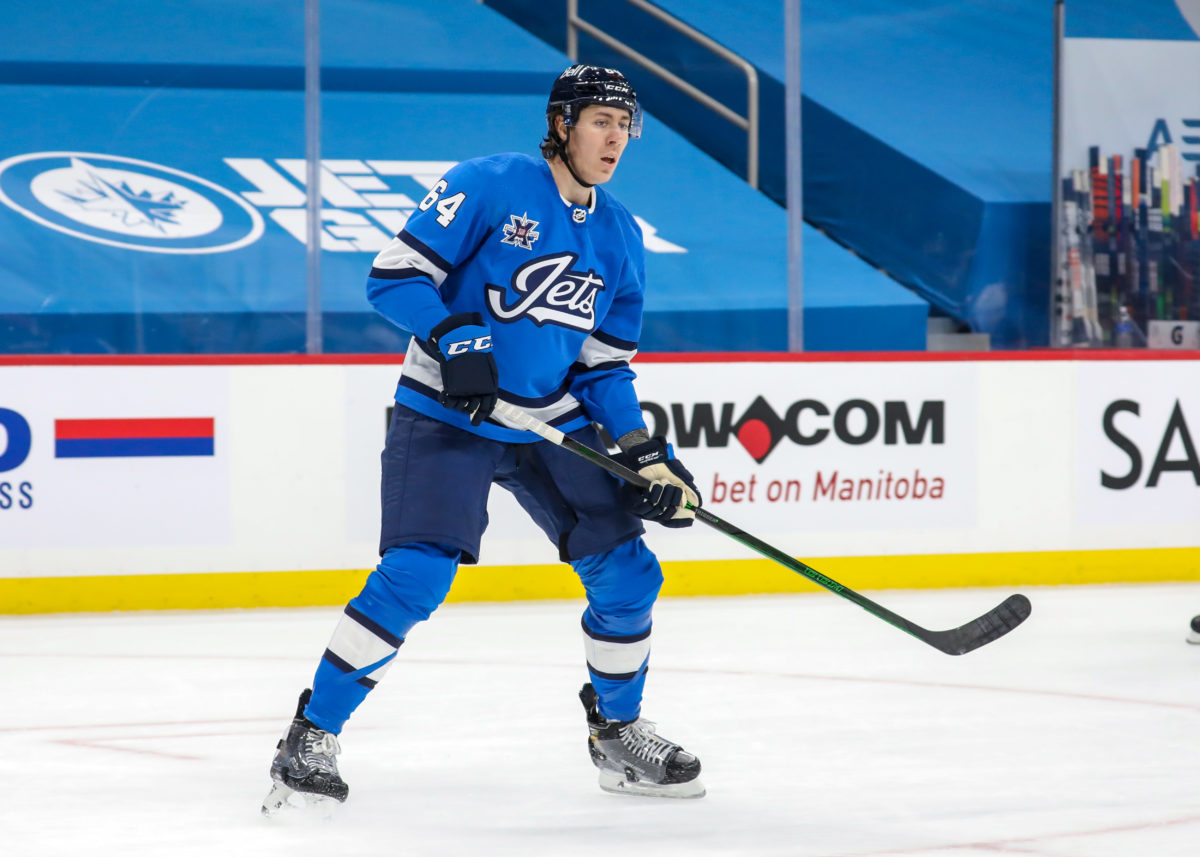 Of course, there's also Ville Heinola sitting idle and but ready to roar into action if the Jets' defence continues to struggle with Poolman in the lineup.
The 2019 20th-overall pick has been out of sight recently and has suited up for just one game this season — against the Senators on Jan. 21. The hashtag #FreeVille has been getting a workout on Twitter, with many fans clamouring to see much more of one of their top prospects.
---
---