The Minnesota Wild started the season out on fire, having a record of 6-4 in their first 10 games. They did well even without scoring from one of their top talents in Kevin Fiala – he didn't get a point until their fifth game in. That's when things started to get dicey – he had just started to show some scoring promise when he got slapped with a three-game suspension for boarding.
He may not have been scoring much, but those next three games without him were a struggle. The Wild lost the next two out of three and seemed to be missing something.
Fiala's Struggles
The beginning of the season was one Fiala would like to forget. In his first eight games, he had just three goals for three points and was a minus-two. He had plenty of scoring chances but couldn't get any to the back of the net. However, lack of scoring at the start of the season seems to be a theme for him.
In the last three seasons, including this 2020-21 season, he hasn't scored more than three points in the first 10 games. Some players take time to find their stride but he did manage to score 54 points in 64 games in 2019-20 – many would think it wouldn't take so long to find that scoring streak.
The real blow to him this season was his suspension. He seemed to have finally found his scoring prowess and then he made a mistake that cost the team and himself three games in an already shortened season. When watching the hit, it's pretty obvious it wasn't intentional but hits like that are banned from the league and the suspension had to be given.
"I didn't mean to hit him at all. I felt very, very bad. It was an accident, I really didn't mean to hit him at all. It was just a bad play. After that I reached out to him to make sure he was fine." Fiala said.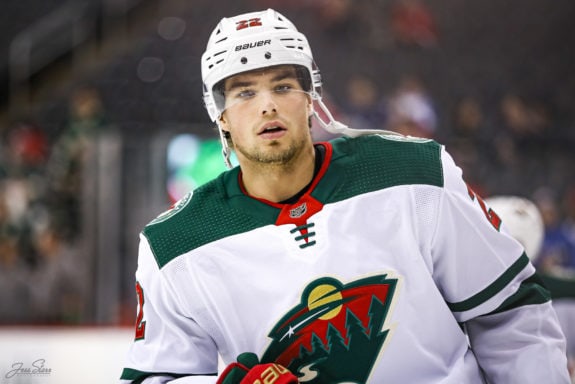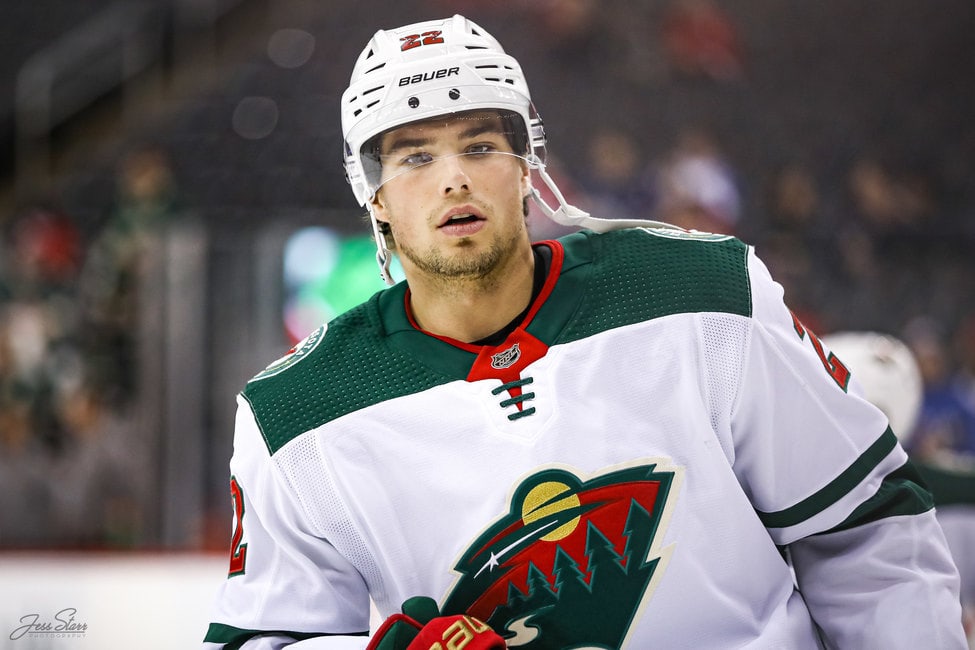 Just when his suspension was being lifted and he was able to come back, the Wild's next games were postponed and are through at least Feb. 13.
Wild Need Fiala
The Wild may have a new scoring power in Kirill Kaprizov but they still need the scoring ability of Fiala. He has the capabilities like Kaprizov to change the momentum of a game with his quick coast-to-coast skating and carrying of the puck.
In the eight games prior to Fiala being out, the Wild were averaging three goals a game. In the three games he was out, they dropped down to two goals a game. A one-goal difference may not seem like a lot but add it up and that can mean the difference between a win and a loss. He isn't the only player on that team that can score but he brings a lot of motivation and energy with him.
Once he gets going offensively, there is no stopping him. Last season, he averaged almost a point per game and went on a scoring streak of six straight games and five of those six were multi-point games. In total, he managed to score two or more points in 14 games. He even had four game-winning goals last season.
Potential for Fiala
The real issue the Wild face with Fiala is who to pair him with. He seems to work well with just about anyone but excels with players who have a similar style. Putting him on a line with either Kaprizov or Zach Parise is easy enough but that also means splitting up Kaprizov and Parise. Fiala did do fairly well with Marcus Johansson prior to his injury but there wasn't that spark where the line just clicks.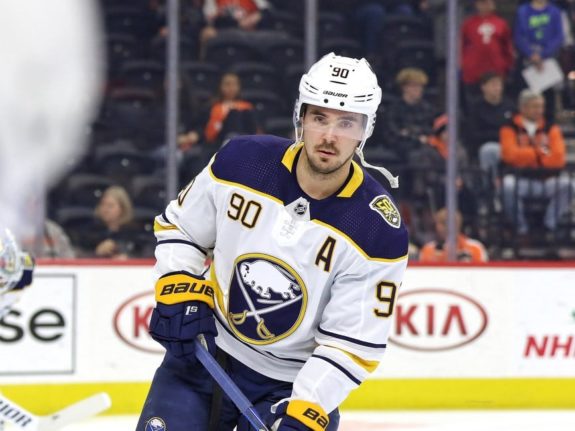 When Fiala, Kaprizov, and Parise are together on the power play, they have gotten a lot of chances, but it's difficult to have three wings on one line. If the Wild could figure out if it's possible to put one of them at center, even just to take the faceoff, they could have a potential scoring line. It seems like something that can't or shouldn't be done but the possibilities may be worth the risk.
There are a number of players who have switched between wing and center, typically due to an injury they are recovering from or taking the place of an injured teammate. The Wild's own Marcus Johansson has done it, although this season he was moved back to wing. Even players like Toronto Maple Leafs' William Nylander and the Chicago Blackhawks' Patrick Kane have done it with Kane trying center for a while back in 2011. The hardest part the Wild would face is which wing would take the center position.
Kaprizov is excellent at going up and down the ice but so is Fiala. The problem is taking one of them off the wing means they would have to play more defensively and give up some offensive chances they would get on the wing. However, they could set up more options as well. It has pros and cons both ways but the Wild need to figure out how to get Fiala producing more offensively and a change of position or linemate's positions may be the answer.
The Bottom Line
Once the Wild are able to resume play they will need Fiala to hit the ice running and produce some big numbers offensively, along with Kaprizov. Pairing them together with Parise and figuring out which could play center or even rotate them out may be the secret to scoring success. Having their speed and ability to move the puck efficiently around defenders is what the Wild need.
What do you think? Could moving Kaprizov, Fiala or Parise to center be an option to explore? Let us know in the comments.
---
---