Kevin Fiala was one of the only positive transactions that happened during former Minnesota Wild general manager Paul Fenton's tenure. Once described as a game-breaker, Fiala struggled after the trade for fan-favorite Mikael Granlund.
The first half of the 2019-20 season was frustrating for Fiala. However, few could have envisioned that he would break out in the second half as he did. From turnover machine to scoring highlight-reel goals, he improved drastically under coach Dean Evason who replaced Bruce Boudreau during the season.
The 24-year-old winger finished last season with 23 goals and a career-high 54 points. He was 12 shots short of his career-high 187 shots in the 2017-18 campaign despite playing 16 fewer games. Likewise, he had a career-high 13.1 shooting percentage. He also had 14 goals at even-strength and 9 on the power play. With a lot of veterans playing over 17 minutes a game last season, Fiala flourished in an elevated role.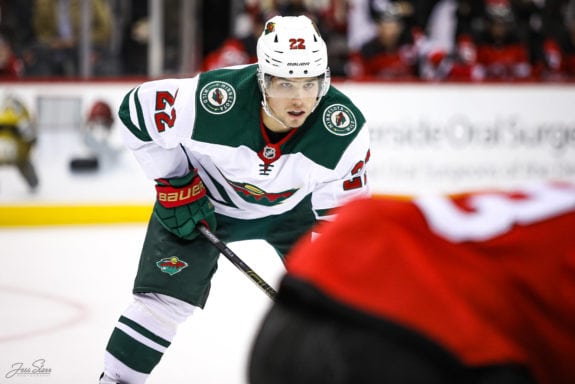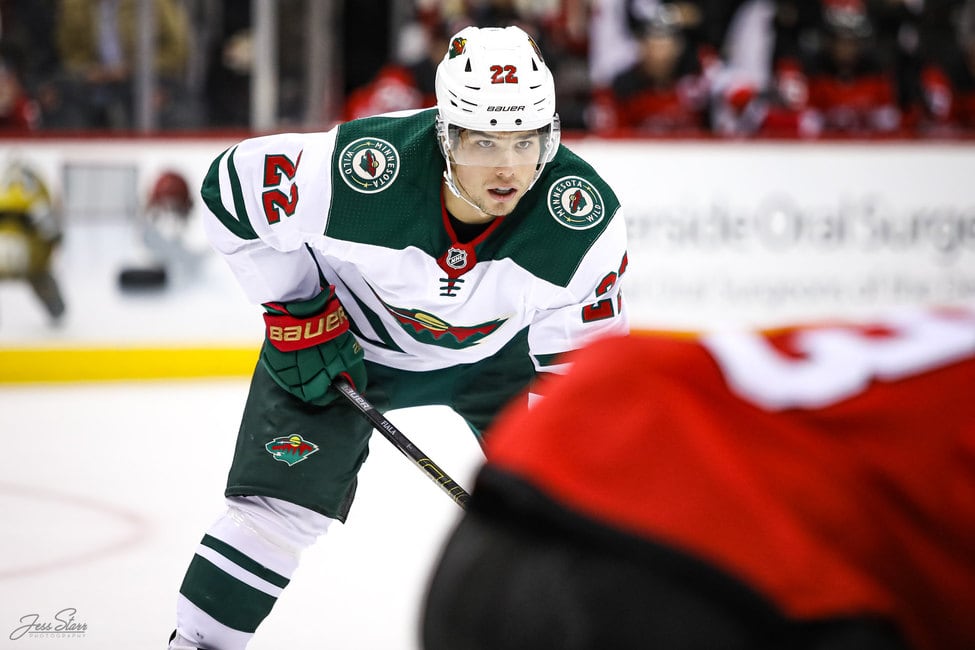 The biggest question going into next season is whether expectations for Fiala need to be tempered or if this is an indicator of what the former first-round-pick in 2014 is capable of? Is his turn around the start of something big, an outlier, or luck? Here's a look at what can be expected of the sharp-shooting winger in the 2020-21 season.
The Case Against Fiala
The cause for concern, and the biggest case against Fiala, was his ability to finish in 2019-20. There is a considerable gap between his expected goals for per hour and his goals for per hour, which indicates that he was finishing his opportunities despite not being projected to.
This could be a cause for concern because it suggests that Fiala is unlikely to repeat that number next season. Likewise, it indicates that his shooting percentage and finishing ability are likely unsustainable. While this is true in a lot of cases, Fiala's is different, which will I will expand on later.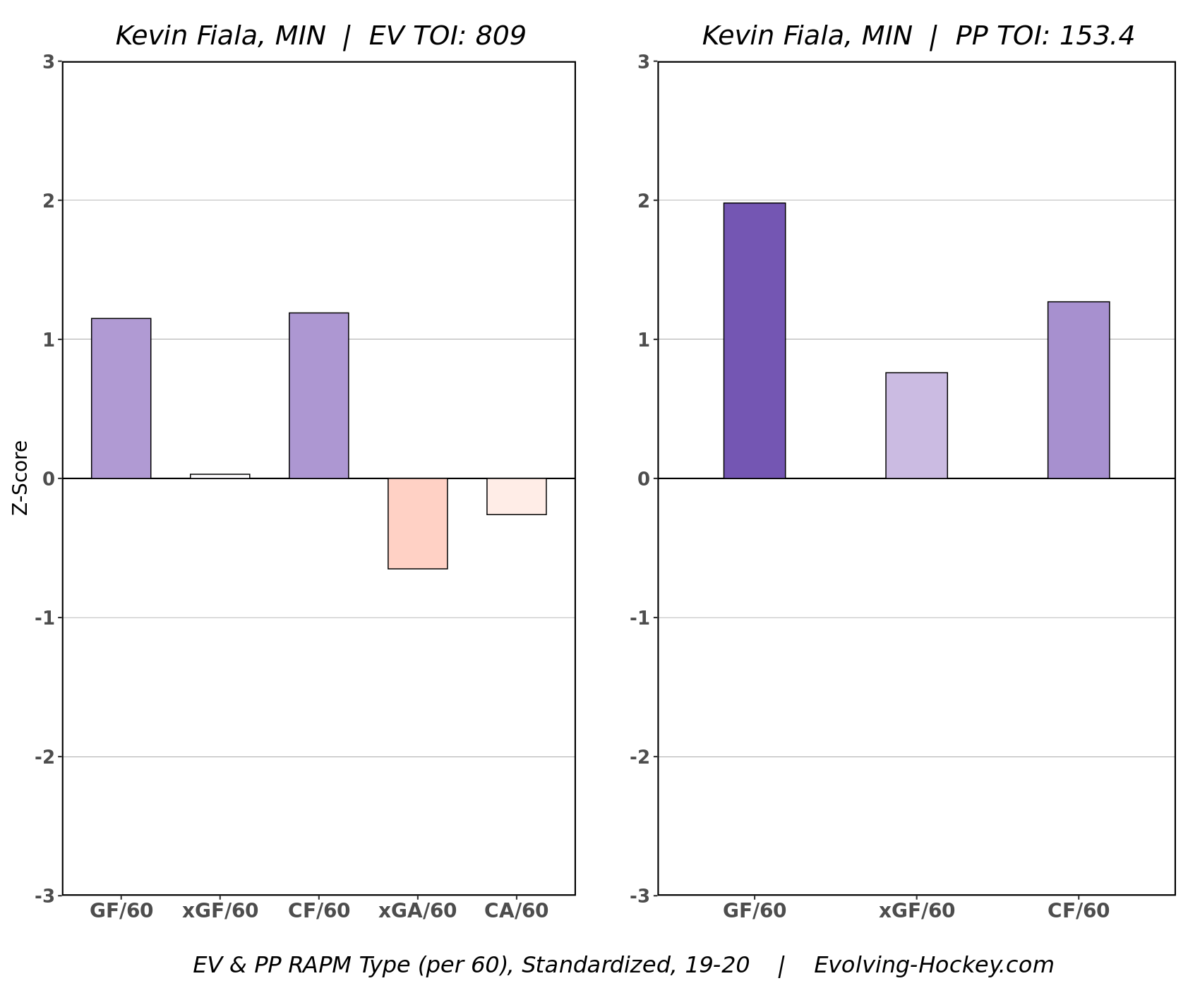 Fiala also outperformed his expected goals for per hour on the power play by a large margin. However, there is a case against him here. It is important to note that he flourished on the power play which is evident by his increased expected goals for per hour and goals for per hour.
Aside from the 2017-18 season, when he first showed his offensive flare, Fiala's shooting percentage has gone back and forth between 7 and 8 percent. In the 2019-20 season, it was 13.1 percent which was slightly higher than in the 2017-18 campaign.
The biggest question is whether Fiala can translate his second-half success from last seaeason to 2020-21?
The Case For Fiala
On the flip side, there is a stronger argument that Fiala will continue his breakout second half into this upcoming season. While doubters will point to an unsustainable shooting percentage, it is important to provide contextual evidence that suggests the contrary.
From 2016-19, Fiala struggled to finish on his offensive chances, which is interesting given that it is the opposite of what happened last season. While he struggled to create offense last season, he was very strong at creating offense in his time with the Nashville Predators.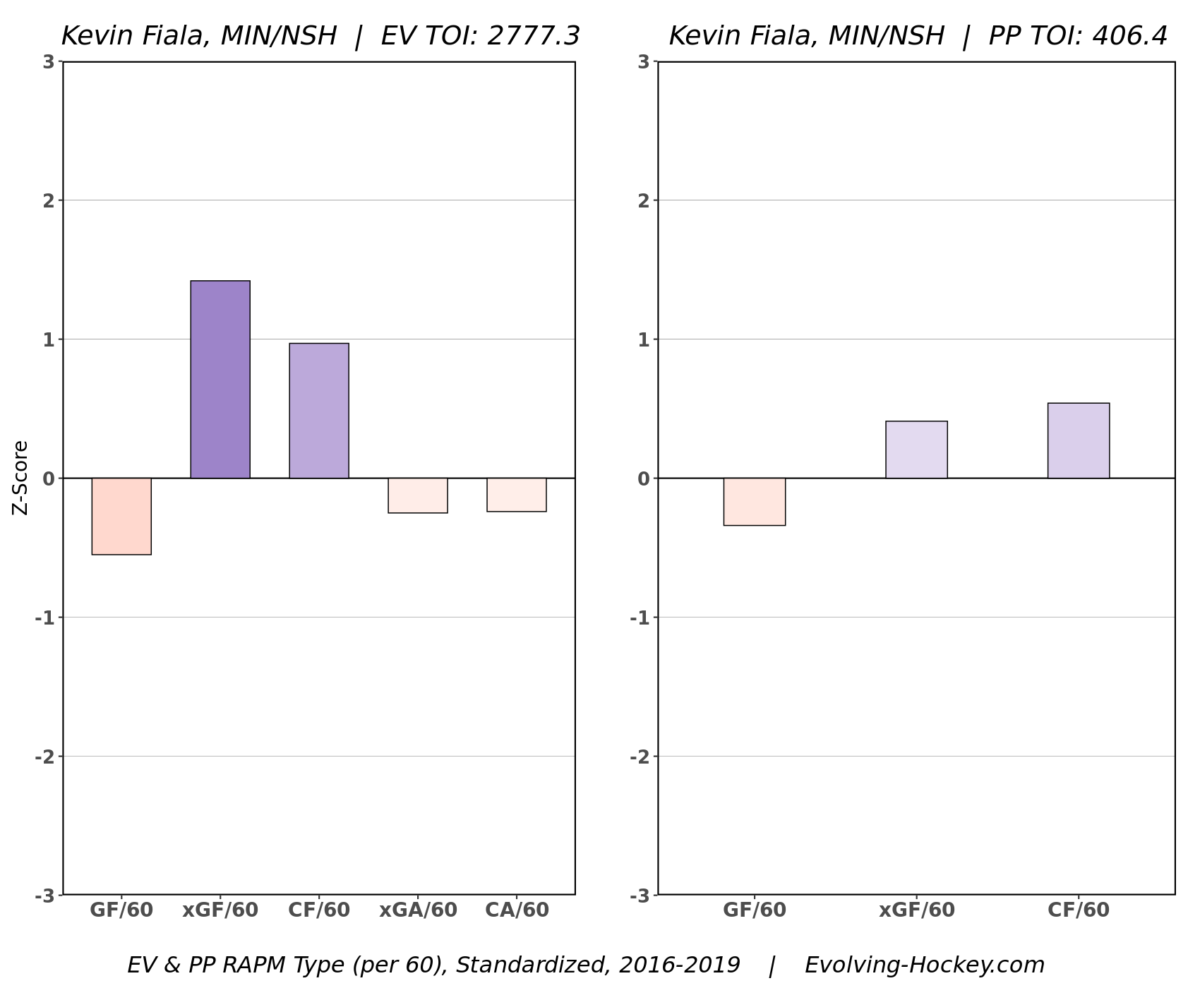 The three-year sample size indicates it was not luck or anything else that might suggest he was not good at creating offense. His troubles last season were likely due to his struggles in the first half when he created a lot of turnovers. If Fiala can recapture his ability to create offense at a higher rate, coupled with his strong finishing ability last season, he will be able to build upon his breakout season.
The most interesting facet of Fiala's game in 2019-20 was his finishing ability which came out of nowhere. He had been an average finisher in his career until last season when he excelled at capitalizing on his chances. Furthermore, his 23 goals and 48 points in 2017-18 prove this wasn't an outlier or luck. Fiala is finally finding his game and reaching the potential that Fenton knew he had in him.
The Verdict
The biggest factor going into next season is Fiala's ability to finish. Even if, for some reason, he doesn't capitalize at the same rate, as long as he can generate offense as he did with the Predators, he will be more than enough to take his game to the next level.
On the contrary, his breakout season may be an indicator of the future. Despite his low rate of offensive creation, something he has excelled at up to now, he still managed to have a successful second half. Combining last season's finishing ability and his high rate of creating offense from his days in Nashville is a recipe for success.
The Wild will need Fiala to do what he did in the second half of last season for all of this season. There is no doubt that he will build on his breakout season and will become the next star winger in the NHL.
(All Data and Information Via Evolving-Hockey & Hockey-Viz)
---
---