Soon after the Minnesota Wild were eliminated from the 2020 playoff qualifying round, general manager Bill Guerin wasted little time in changing the roster, which included trading away Eric Staal to the Buffalo Sabres for Marcus Johansson. The Wild have been searching for help at center for years, which left many asking why would they trade away Staal, their top point producer and No. 1 center, for a player that has not been effective at that position in two previous attempts?
Guerin Vowed Roster Changes were Needed
After observing the Wild for one season, Guerin determined a culture change was needed throughout the organization. Along with trading Staal, longtime captain Mikko Koivu was not offered a contract and is now playing in Columbus. Just as important as changing the culture on the ice, Guerin determined there was a needed change in the locker room with the removal of players that were good players but were a part of the mediocrity that the Wild were known for during the past 20 years.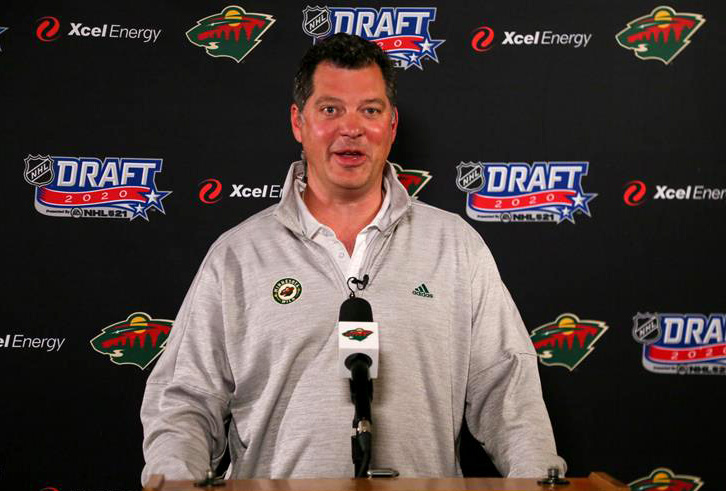 Minnesota has three potential superstars in Kevin Fiala, Kirill Kaprizov, and 2020 first-round draft pick Marco Rossi, with possibly a fourth in Matthew Boldy, who was a key player for Team USA in the 2021 World Junior Championships. The challenge moving forward will be to surround this group with hungry, competitive players that have the speed to play in head coach Dean Evason's up-tempo system.
Johansson's History with Evason's Key to Trade
Johansson came into the league 11 years ago, playing his first seven seasons with the Washington Capitals where he had his most productive seasons. Twice there he had 20-goal seasons with a career-high of 24 goals and 34 assists along with a plus-25 rating in 2016-17. Johansson has never been a prolific point producer, but he was able to contribute consistently, posting at least 44 points or more in five of his seven seasons there.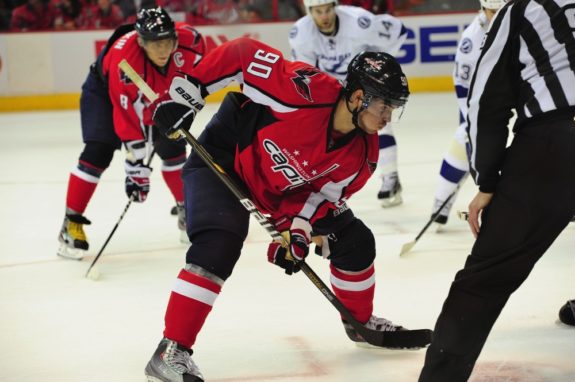 He spent the last three seasons with New Jersey Devils, Boston Bruins, and Buffalo Sabres without the same kind of success he found in Washington. Various injuries also held Johansson back, especially in New Jersey, where he played in just 29 total games with the Devils.  
Last season in Buffalo, he scored just nine goals and had 21 assists in 60 games and has never been strong on the draw with a faceoff percentage of 41.4. This past season in Buffalo was the first time since 2015-16 that he had taken over 270 faceoffs, winning just 40.8% (197-of-294). 
Evason was an assistant when Johansson broke into the league with the Capitals in 2010 after getting drafted by them a year earlier 24th overall and believes he can be effective at center for the Wild. The familiarity with the system and coach is something Johansson is looking forward to in Minnesota.
"We had a great relationship," Johansson said. "I liked him a lot. I think he's a really good coach. I have great memories of him just being an all-around good guy. I'm sure it's different being a head coach than being an assistant coach. Just a great guy. I'm looking forward to playing for him again." (from 'Marcus Johansson center of attention after joining Wild', Star Tribune – (9/18/20)
Johansson has also been praised for his leadership abilities  "He's just really a calming influence," Jack Eichel said. "He just goes about his business really well, prepares well. He's a really good guy. I think he connects well with a lot of our European players, which is important. We have a lot of them." From 'He's really a calming influence': How Marcus Johansson is already filling a key leadership role on the Sabres', The Athletic – 10/10/19)
These attributes were likely just as important as Johansson's on-ice game with the number of younger (and mostly European) players emerging on the Wild. He has already begun the leadership process in Minnesota and has already been training with Jonas Brodin and Joel Eriksson-Ek during the summer at their home in Karlstad.
Can Johansson be Effective at Center for Wild?
"It's a different role," Johansson said. "It's more defensive work, I'd say, in some ways. I've been a winger for basically the last seven years before last year. It's two very different positions. I think as a centerman you have the puck a lot and kind of get involved in the play more than you are as a winger."
"It's also you kind of spend more energy in your own end and work in your own end than you do as a winger. That kind of plays in with production and things like that at times." (from 'Marcus Johansson center of attention after joining Wild', Star Tribune – (9/18/20)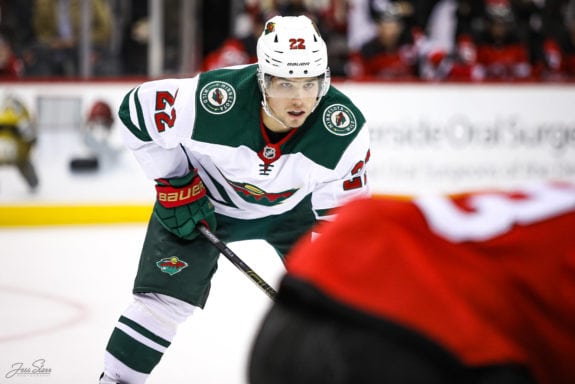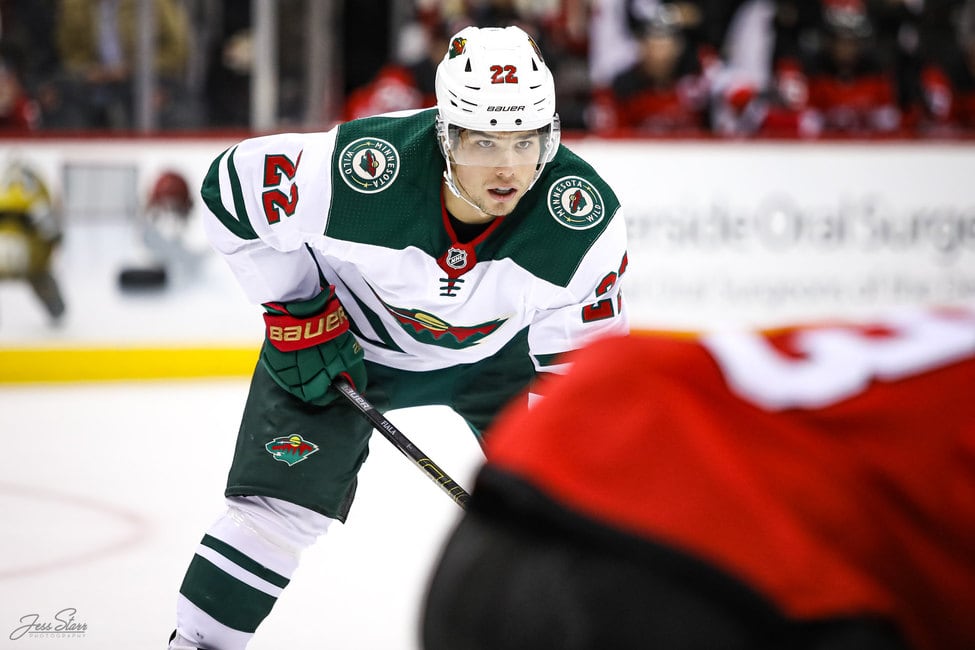 The area where this trade could possibly work is that Minnesota possesses two very skilled forwards that will command the puck in Fiala and Kaprizov. Johansson experienced this in Washington playing with Alex Ovechkin. Don't expect a 20-goal season from Johansson at this point in his career, but he can be effective at breaking into the offensive zone, feeding the puck to his talented wingers, and being responsible in his own end.
If for the third time Johansson proves he can't be effective at centerm he is an unrestricted free agent next year as is the player he was traded for in Staal. For Wild fans still freaking out over this trade, just view Johansson as a one-year bridge at center and a mentor to their younger stars while the franchise continues to search for an upgrade at the position moving forward.
---
---