You can't say that Minnesota Wild general manager Bill Guerin didn't warn us. Coming off of a disappointing departure from the qualifying round against the Vancouver Canucks and a year of observation, he warned everyone that changes were coming during his season-ending press conference with the media.
"I think we're a good team, but there have to be changes," Guerin said. "We haven't had success here. Things need to get better, that's just the way it is."

(From: 'There definitely have to be changes': Bill Guerin braces for big Wild offseason, The Athletic 08/10/2020).
Here is a look at why changes were needed in Minnesota, even if the changes aren't always comfortable with the fans.
A Franchise Mired in Mediocrity
Since the inception of the franchise in 2000, the Wild have been a good, stable organization, selling 19,000 tickets per game at the Xcel Energy Center. They have made the playoffs in 10 of their 20 seasons, yet only advanced to the Conference Finals once, losing to the Anaheim Ducks in 2003. 
They have been a very non-descript franchise stuck in the middle, never a real threat for a Stanley Cup run, yet never bad enough to get a top-flight franchise-changing prospect. Minnesota's only top-three pick came in their first season when they selected Marian Gaborik with the third overall selection in 2000.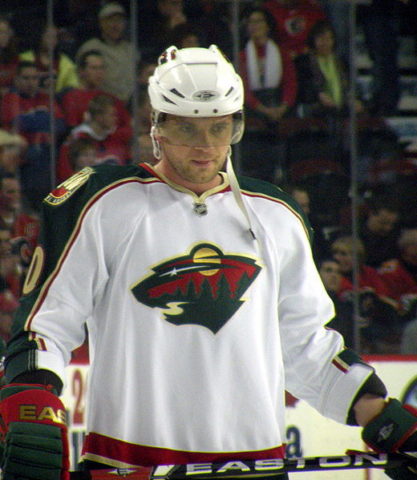 The roster has been full of good, solid professional hockey players with very little star power that could carry a franchise through a tough playoff series. They have never had a 50-goal scorer or a 100-point producer during a single season. Gaborik (2007-08) and Eric Staal (2017-18) both posted 42-goal seasons, while Gaborik's 83 points during the same 2007-08 season remain franchise season-high totals. 
Prior to Guerin's hiring as general manager, the Wild made the playoffs six straight seasons before missing in 2018-19. After one season on the job and the opportunity to observe the organization, he rightly concluded that the Wild needed a serious roster and culture makeover in order to become a serious Stanley Cup contender.
Championship Lessons Learned from 3 Important Mentors
Guerin won two Stanley Cups as a player, watching as Devils general manager Lou Lamoriello built a championship core in New Jersey, and also in Pittsburgh playing under GM Ray Shero. As a member of management in Pittsburgh, he was heavily involved in player development that helped the franchise win two Stanley Cups in 2016 and 2017.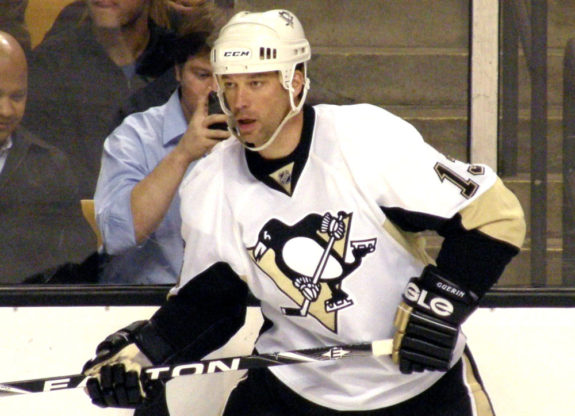 His strength in the Penguins front office along with player development was relationship building, using his personality to leverage tough situations. Guerin learned to use these strengths to effectively communicate to the players exactly what he's trying to do from the side of management that's also relatable from the player's perspective. Even if they don't always enjoy hearing the message, they appreciate his honesty. 
"I've worked under three great general managers — Ray Shero, Jason Botterill, Jim Rutherford, who is a Hall-of-Famer … I've learned what it takes to build a winning culture, a winning team. And you don't win in this league unless the team comes first. We're going to put an emphasis on character, on commitment, and on sacrifice, what are you going to do to help this team win?"
"Everything I know that's allowed me to get this job was learned in Pittsburgh," he said. "Ray Shero, Jim Rutherford, and everybody that's worked under, those two GMs that I worked for, I've learned from." His former boss, Rutherford, is notorious for making moves just for the sake of shaking up the room and changing the culture if the team is not playing up to expectations.
Recent Changes Involving Fan Favorites
It would be an understatement to say the Wild have had a busy offseason. There have been several roster moves made by Guerin since the end of the qualifying round series that involved many fan favorites. Captain Mikko Koivu played all of his 19 years in the NHL with the Wild and was not offered a contract to return to the club.
Staal, the team's leading goal scorer for the past four seasons, was traded to Buffalo for Marcus Johansson. Devan Dubnyk had been Minnesota's top netminder since 2015, but was dealt away to San Jose. There have also been constant rumors about a trade involving Matt Dumba which really heated up after a recent contract extension to fellow blueliner Jonas Brodin.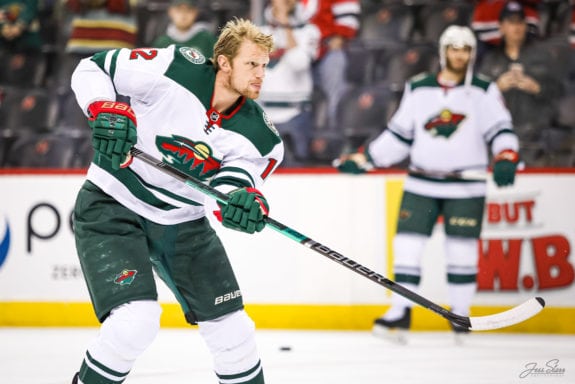 The departing players didn't necessarily do anything wrong and they are all very good players who could still provide value to other teams in the league. The reality is that as a core they were not going to get the 'State of Hockey' out of its state of mediocrity. Sports are not always fair, especially when winning now is the mandate from owner Craig Leopold who specifically hired Guerin to be the person who can make the tough decisions and change the culture in Minnesota to build a championship organization.
The newly crafted roster for the 2021 season will be the beginning of this championship vision and consist of players who demonstrate the type of character and commitment that brings a new brand of Wild hockey. This mindset will also be merged with head coach Dean Evason's system of speed and aggressiveness that will be built around the exciting talents of Kevin Fiala, Kirill Kaprizov, and 2020 first-round draft pick Marco Rossi. 
Venturing into the unknown can be scary and uncomfortable for a fan base that is loyal to its hometown heroes. This type of culture change was sorely needed and for the first time in 20 years, the Wild have served notice that mediocrity will not be tolerated. Instead of focusing on the players that left, fans should be embracing the beginning of an exciting new chapter in Minnesota Wild hockey.
---
---