With the deadline for teams announcing which RFAs they are qualifying occurring on Wednesday night, there were a lot of interesting names left unqualified. The most intriguing might be Ottawa Senators forward Anthony Duclair, who is now set to be a UFA on Friday morning. This is a guy the Montreal Canadiens should target, as he could come cheap.
Despite being left unqualified, the Pointe-Claire, QC native arguably had a career year scoring 23 goals and 40 points in 66 games. Therefore, he would be worth taking a gamble on. It would likely need to be a one-year deal worth around $2.5 to $3 million so that he can prove his worth. Plus, the Canadiens could get a good scorer at a good price.
Why Anthony Duclair Is Worth A Shot
The 23 goals that Duclair scored during the 2019-20 season were a career-high, despite not having offensive talent around him for most of the year in Ottawa. With that being said, he can possibly surpass his goal total next season with Habs on a line with more skilled players. Even without Duclair, the Canadiens' top nine is significantly better than the Senators' group last year.
Adding his talent would be great as the Canadiens still need to add a top-nine scorer on the left side. The Canadiens look to be set at right wing for next season, but the left side could use an upgrade over Paul Byron or Artturi Lehkonen in the offensive department.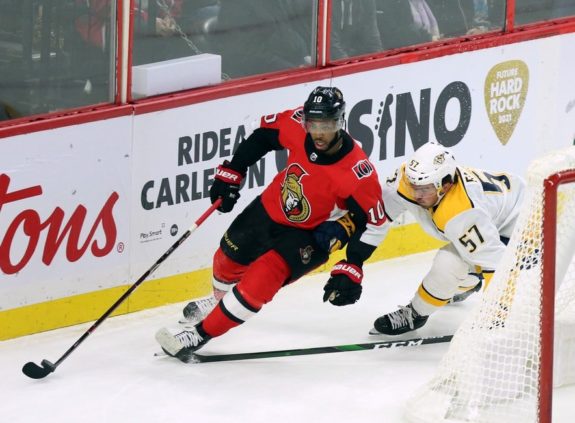 Here is where Duclair comes in, as he could be a good fit alongside Jesperi Kotkaniemi and Joel Armia to start next season. Kotkaniemi struggled all of last season to get assists at the NHL, not only because of his injury trouble but also because of a lack of scoring talent on his wings. Duclair would be an upgrade to Lehkonen on a third line.
He is surprisingly good on the penalty kill as he has had good moments throughout his career in that role. His speed helped him a lot in that aspect. The speed game he plays allows him to play keys roles in this faster NHL.
Why Duclair Could Be a Failed Experiment
As good as Duclair is offensively, it is clear that he is very inconsistent. He was on pace for nearly 40 goals at the halfway point of last season, yet he only finished with 23. When he is on his game, it is great, but it can sometimes be hard to watch when he is in a slump. This is one of the main reasons that the Senators are letting him go for nothing.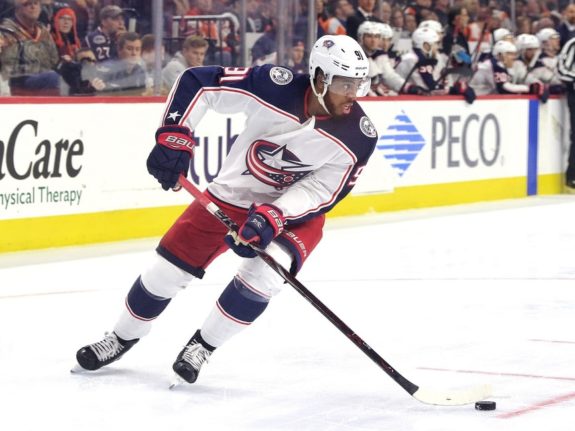 His work ethic has always been criticized since the day he was drafted, which is why he fell to pick No. 80 in the 2013 NHL Entry Draft. There have been multiple times where it looks like he has figured it out but then instantly disappears for awhile.
The fact that he'll be on his sixth team in just his seventh year in the league, is a big red flag. If this is an attitude problem, the Canadiens might not want to gamble on him.
Reasons to Take the Risk on Duclair
Duclair may have a lot of baggage coming with him to whichever team he joins, however, there is still hope he can get his act together. One of the main reasons, is that assistant coach Dominique Ducharme coached Duclair back in the 2014 World Juniors. He, alongside Benoit Groulx, was able to find the best in Duclair. It may not be the biggest sample but Ducharme still knows how Duclair plays and can help him find his game.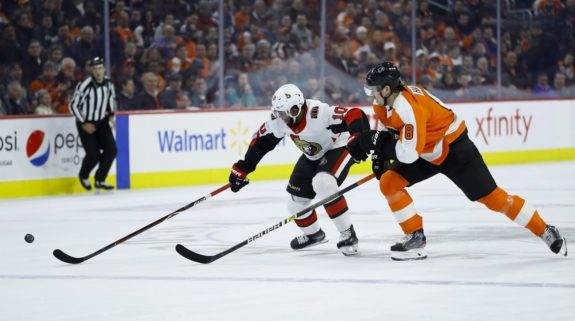 Another reason to take the risk is signing here may reignite a fire if Duclair plays with his longtime friend Jonathan Drouin. The two played together on the Midget AAA Lac St. Louis Lions 10 years ago, where they led their team as a one-two punch. Drouin told Lapresse newspaper that he wanted to Duclair to sign in Montreal during the summer of 2018 (from 'Jonathan Drouin would like to see Anthony Duclair with the CH', LaPresse, 06/29/2018). Two years later, and it is possible again that the friends can reunite as Habs players.
Lastly, despite the inconsistency in his game, Duclair can still score big goals which is something the Habs need more of on their roster. If Duclair accepts to come to Montreal, it could really help or destroy his career. Nonetheless, the Habs have the capability to try it for a year. If he performs well they have a good winger in his prime. If not, they can try flipping him at the deadline or simply let him walk in free agency next summer.
---
---