National Hockey League general managers seldom have a chance to put their feet up. Whether they're assessing talent at the junior ranks, or looking for ways to improve their clubs via trades or free agency, a GM's job is never easy. 
Long-time NHL player Bill Guerin is entering his second full season in charge of the Minnesota Wild. Although he qualified for the postseason when the NHL's return to play committee expanded its playoffs to 24 teams, the Wild's time inside the Western Conference bubble in Edmonton, Alberta was rather short-lived, lasting just four games.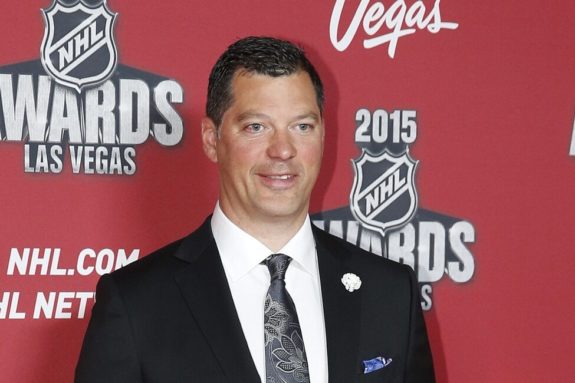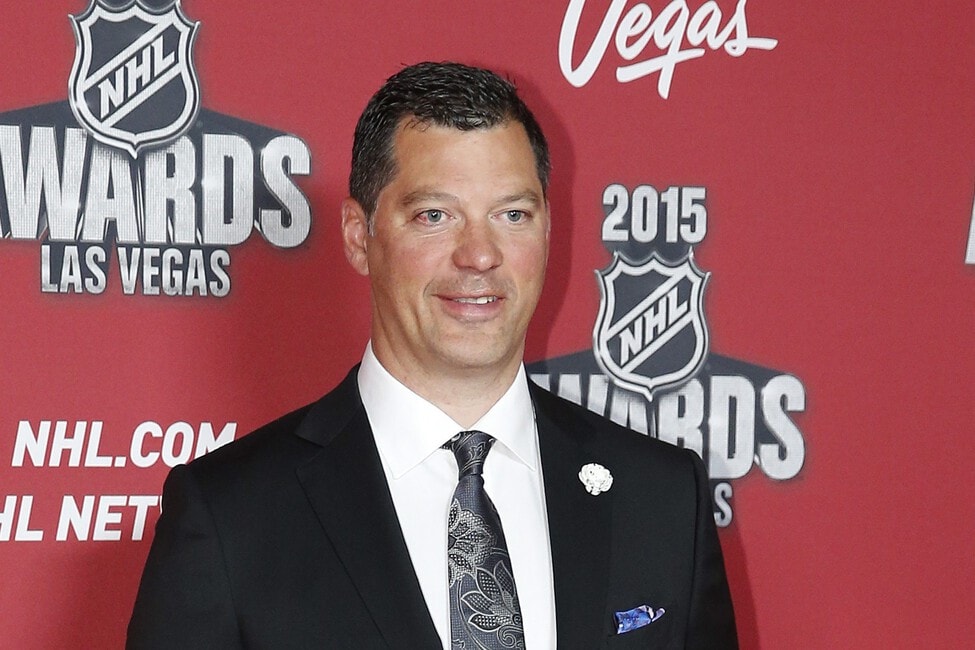 Guerin was a busy man this fall and played an active role at the NHL Draft, in free-agency, in-house, and on the trade front. Let's examine his work in each of the aforementioned categories by giving him a comprehensive offseason report card.
2020 NHL Entry Draft- Grade: B+
The Wild held the ninth-overall selection at the highly anticipated 2020 NHL Draft and were absolutely ecstatic when Marco Rossi's name was still available by the time the club was on the clock. Five minutes later, Rossi became Minnesota's newest player. With the selection of Rossi, it certainly appears as though Guerin secured his club a bonafide, explosive, top-end talent who can line up either down the middle at center or on the wing.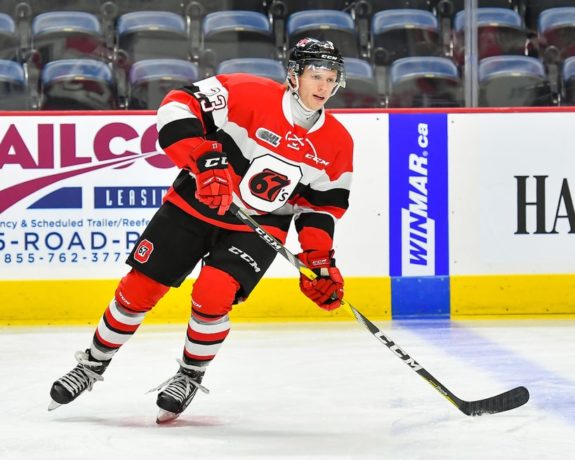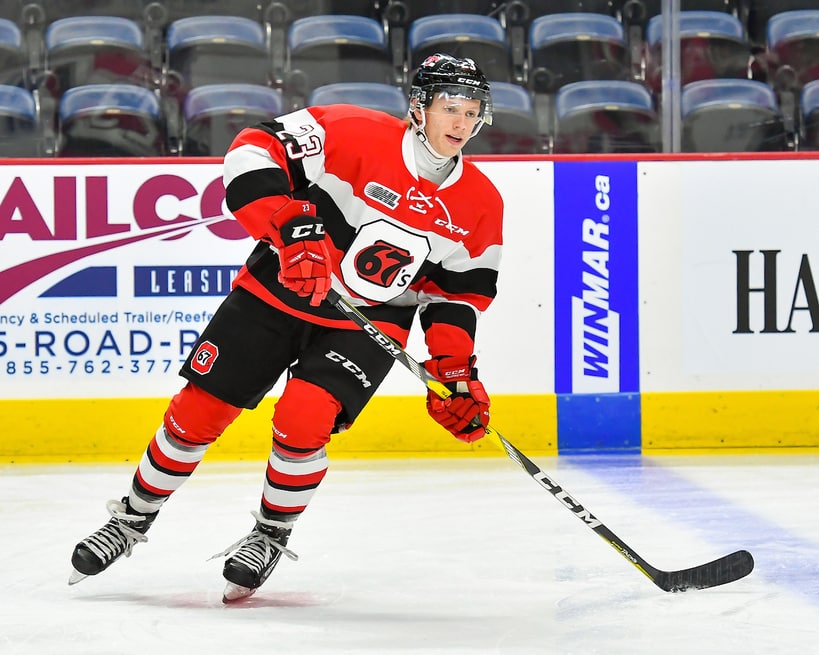 Born and raised in Feldkirch, Austria, Rossi is a dynamic talent that's just oozing with raw skill and confidence. In just 56 games last season with the Ottawa 67's, he led the Ontario Hockey League (OHL) in scoring with 39 goals, 81 assists, and 120 points. You may want to read those stats again. An elite, two-way player, who does everything and anything, the Wild have high aspirations for what they hope solves their issues at center. Imagine a one-two combination in a few seasons with the likes of Rossi and talented winger Kirill Kaprizov? Now that's certainly something fans in the State of Hockey can get behind. 
The Wild held two selections in Round 2 (picks 37 and 39) and drafted Marat Khusnutdinov and Ryan O'Rourke, respectively. In Khusnutdinov, the club nabbed another skilled centerman, who should fit in nicely alongside Kaprizov in the next couple of seasons. On the other hand, O'Rourke from the Sault Ste. Marie Greyhounds (OHL) is a natural-born leader with an extensive skill set.
He possesses a heavy shot, can move around the ice very well for someone of his stature (6-foot-2, 182 pounds), and is a strong, robust, and stable defenseman who should fit in like a new glove on the Minnesota blue-line. Taken 39th overall in a draft as deep as this one, I think O'Rourke, in particular, can turn into one of the steals of the draft-this kid is that good.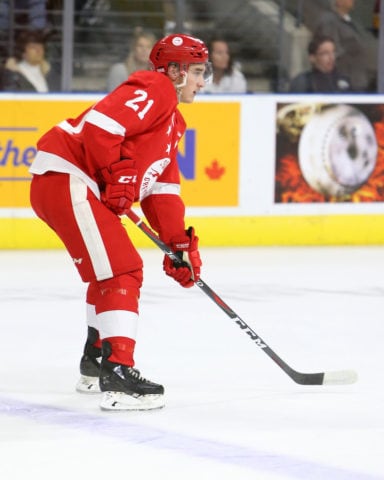 The Wild also held selections in the third round (65th overall) and fifth-round (145th overall) to cap one of the deepest drafts in recent memory. I think most fans of the Wild will be more than impressed with Guerin's work at the draft table securing the likes of Rossi and O'Rourke among others. For that reason, he gets a B+ for me.
Free-Agent Frenzy- Grade: B
Although much of the hockey world refers to the NHL's free-agency period as "free-agent frenzy", Guerin on the other hand, was rather level-headed. What he did accomplish during free-agency was shore up the goaltending position after the departure of Devyn Dubnyk. Enter Cam Talbot.
The acquisition of Talbot as the team's new No. 1 netminder checks a few boxes for the organization. For one, it gives them a stable and experienced presence between the pipes for a player who has shown that he can take the ball and run with it at the NHL level. In addition, his three-year, $11 million deal ($3.67 million average annual value) provides some cap flexibility moving forward alongside Alex Stalock in the crease as the Wild (and other teams) navigate through the uncertain waters with the league's flat cap. This move just screams low-risk, high-reward for Guerin and his club, now doesn't it?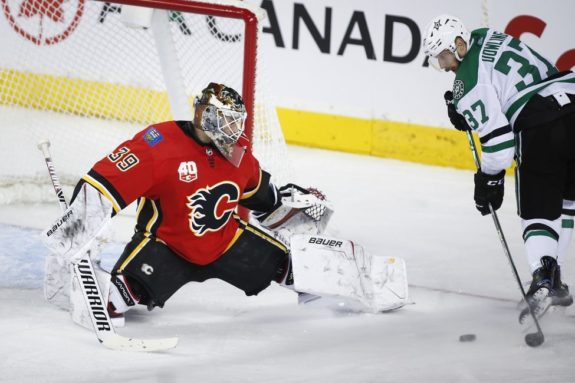 Last season with the Calgary Flames saw Talbot put up a respectable 12-10-1 record in 26 appearances to go along with a 2.63 goals-against-average and .919 save percentage with two shutouts. He'll certainly enter play with a bit of a chip on his shoulder in the State of Hockey this season, but that's music to the ears of fans of the Wild as they look to be one of the NHL's surprise clubs in 2020-21. We'll just have to wait and see how it all plays out.
Restricted Free Agents- Grade: B
As with all NHL teams, restricted free-agents (RFAs) are always an important topic of conversation. Luckily for Guerin and his management team, he got most of his in-house shopping taken care of early. Let's start with defenseman Jonas Brodin. 
Throughout his playing career, Brodin has firmly established himself as a reliable, smooth-skating, and intelligent defenseman who can log big minutes and play in any situation. Well, let's just say Guerin and his staff appreciated his efforts and rewarded him with a substantial six-year, $25 million contract extension to kickstart the offseason. At 6-foot-1, 195 pounds, and still 27 years of age, Brodin will be a key cog on a loaded Minnesota defense core, and a key piece of the organization moving forward. This is, without question, a tremendous piece of business from Geurin.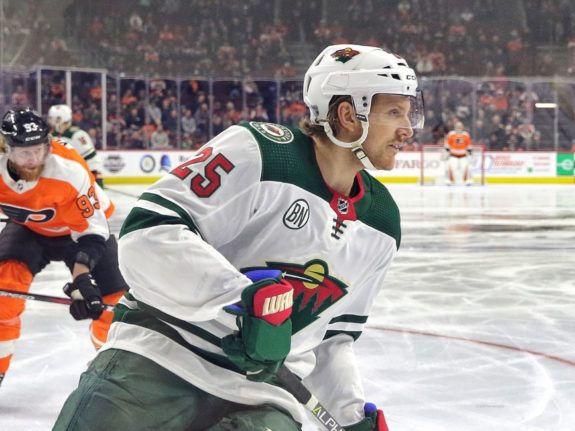 Priority No. 2 on the RFA front appeared in the form of talented U.S.-born winger Jordan Greenway, fresh off a two-year, $4.2 million deal keeping him in Minnesota for the foreseeable future. Greenway will enter the 2020-21 campaign with fairly high expectations. At age 23 and standing at a whopping 6-foot-6, 225 pounds, he possesses a real unique skillset that just screams breakout candidate. If he can further improve on his 2019-20 campaign that saw him score eight goals and 28 points in 14:10 worth of ice time, this move can prove to be pone of the steals of the offseason.
Although Talbot was brought in to be the club's starter this season, the Wild hold Finnish netminder Kaapo Kahkonen in high regard as the netminder of the future in Minnesota. After signing a two-year, $1.45 million extension with the club, Kahkonen will likely continue to develop his game at the American Hockey league (AHL) level with Minnesota's affiliate club – the Iowa Wild – and will likely see some action at the NHL level with the likely possibility of a compressed schedule. It's never a bad thing to have some depth in the cream, and Guerin made sure of that by inking his future goaltender to an extension this fall.
Trade Front- Grade: B
As a team, the Wild will have a bit of a new identity heading into next season with the offseason additions via trade of a trio of forwards. These three new faces include Nick Bjugstad, Marcus Johansson, and Nick Bonino.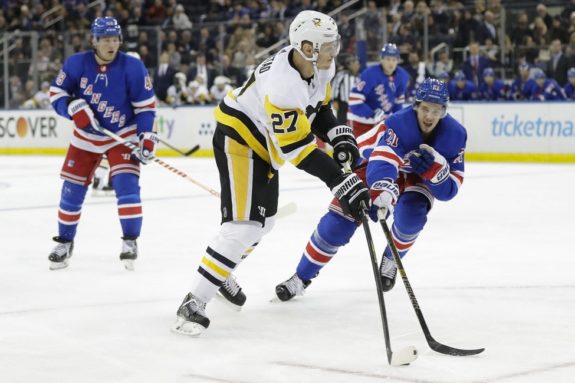 Traded from the Pittsburgh Penguins in exchange for a conditional pick at the 2021 NHL Entry Draft, Bjugstad adds a much-needed size and middle-six presence to a team that struggled to score goals consistently last season. The Penguins are even retaining 50 percent of his $4.1 million cap hit. Listed at a mammoth 6-foot-6, 215 pounds, and born and raised in Minneapolis, this seems like a real good fit for both Bjugstad himself and the Wild.
Although Bjugstad only appeared in 13 games last season due in large part to injury, Guerin and the Wild are hoping he can regain some of the form that saw him score 19 goals and 49 points just two seasons prior as a member of the Florida Panthers. Another low-risk move, I have a real, good feeling about Bjugstad this season in Minnesota.
After the one-for-one trade of Eric Staal from the Buffalo Sabres for Johansson, "M-Jo" will hit the ground running in 2020-21 likely centering Minnesota's top line alongside Kaprizov and Kevin Fiala. Anyone who watched the Wild over the past couple of seasons knows full well of their porous play down the middle of the ice. Although he'll unlikely be the savior in Minnesota, it certainly appears that Guerin has high hopes for Johansson who should benefit from a change in scenery and "bump" in ice-time in Minnesota.
At 30 years of age, Johansson is an intelligent, crafty, and reliable two-way player who his teammates and coaching staff can rely on. This is a gamble worth taking if you're Guerin. Let's see what he can do!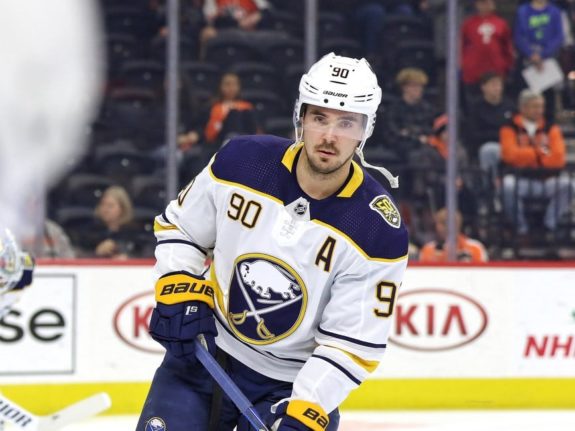 The Wild will have a new (and hopefully improved) third-line this season centered by newcomer Bonino who came over in a trade along with two draft picks from the Nashville Predators in exchange for Luke Kunin. On his wings will likely be Marcus Foligno and the aforementioned Bjugstad which should cause opposing teams grief with their size, experience, grit, and forechecking ability.
Slated to become an unrestricted free agent next season, Bonino will have plenty of motivation ahead of 2020-21 which is music to the ears of Wild fans. Minnesota needed a bit of a face-lift at the forward position-they got it with the trades of Bjugstad, Johansson, and Bonino. For those reasons, Guerin gets a B grade.
Guerin's Final Grade: B+
As we look back and reflect on Guerin's body of work this offseason, one thing remains certain – he's doing everything he can to build a competitive team, and he's doing it his way. From his move to solidify the goaltending position with the signing of UFA goaltender Talbot, to his work on the trade front bringing in key pieces such as Bjugstad, Bonino, and Johansson, this Wild team is slowly but surely starting to take shape ahead of the 2020-21 campaign.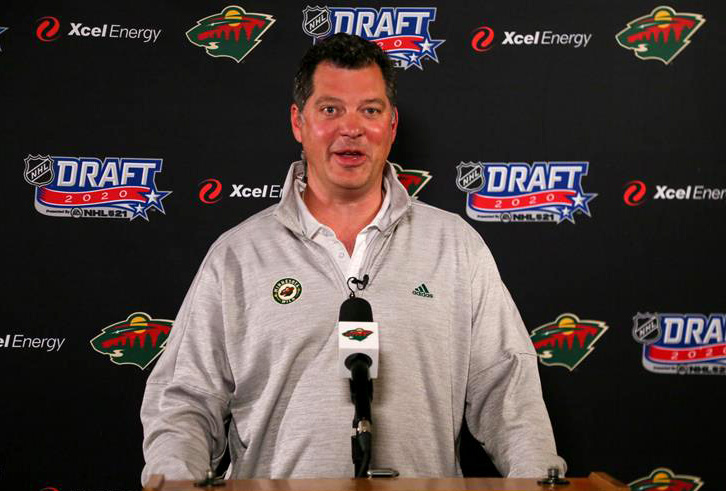 Guerin also ensured various young pieces such as Greenway, Kahkonen, and Brodin stay in the State of Hockey to grow alongside the likes of Suter, Zach Parise, Fiala, Spurgeon, and Matt Dumba along with other young studs such as Kaprizov and Calen Addison. I like the current and future prognosis of this cub and believe that they can surprise a few people as we look towards the start of next season, thanks to the yeoman's work that Guerin has done in the front office. We'll just have to wait and see how it all plays out.
---
---