'Tis the season for anticipation of the 2020-21 season to go into overdrive. According to Emily Kaplan of ESPN, the NHL is eyeing a January 13th, 2021 start to the season. This upcoming season would include temporary divisional realignments, and either a 52 or 56 game schedule. Now there just needs to be approval from the NHL Board of Directors and NHLPA Executive Board.
To celebrate only one more month without hockey and the holidays, let's take a look at some of the Bruins' "Christmas Wishlist" items for the upcoming season.
Charlie McAvoy Finishes in the Top 5 for Norris Trophy
McAvoy is one of the leaders of a talented crop of young defensemen that have come into the league in the last few seasons. Last year saw Zach Werenski, Cale Makar, and McAvoy, all under the age of 23, finish in the top 10 of voting for the James Norris Memorial Trophy.
Related: Boston Bruins' 2020-21 Defensive Depth Chart
The Bruins have not had a Norris Trophy winner since Zdeno Chara won the award back in 2009. McAvoy is the number one defensemen on the team and everything indicates that there is still room for him to grow. In November, he was ranked 9th on NHL Network's top defensemen list. His play since coming into the league has earned him the right to be in discussion amongst the top defensemen in the league.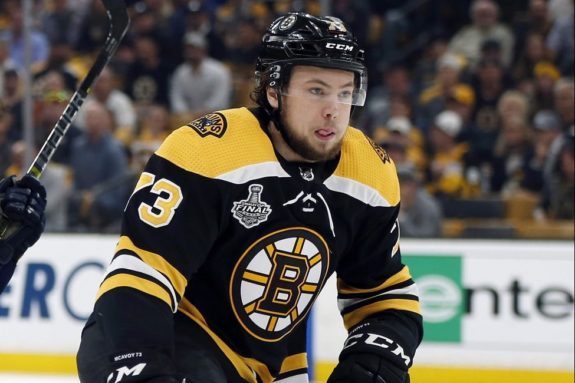 With Torey Krug in St. Louis and Chara also potentially gone, McAvoy will have big shoes to fill this year and will see an expanded role on the blue line. An increase in points, arguably one of the weaker sides to his game, should bring him into the Norris conversation. While he may not necessarily be a top-three finalist yet, if he plays as well as it is believed he can, a top-five finish shouldn't be out of the realm of possibility and would be another step forward in his career.
An Outdoor Game
It made big news the other week when the Bruins confirmed that they were exploring the possibility of playing all of their home games in 2020-21 outdoors. I've written previously about this and where the team could potentially find an outdoor home. Ultimately, I think the logistics and expenses will probably make it unrealistic to play all their home games outdoors.
Related: 5 Things Bruins' Fans Can be Thankful For
But, if the NHL and Bruins are going to talk about it and let fans get excited, they should at least provide one outdoor game. It's cruel to tease a "whole season" of outdoor games and then have none. Even if it's not the Bruins, which would be disappointing for fans, the NHL should have an outdoor game somewhere.
It's ambitious, but it would be great to see each team in the NHL get an outdoor game this upcoming season. It may be the only chance fans have of attending a game in person.
Jake DeBrusk Scores 20-Plus Goals
Since coming into the league, many have discussed DeBrusk's potential to turn into a consistent 30 goal scorer. In his first three seasons, he has yet to reach that mark. He hit 27 goals and 42 points in 68 games in 2018-19 but then took a step back in 2019-20, scoring 19 goals and 35 points in 65 games.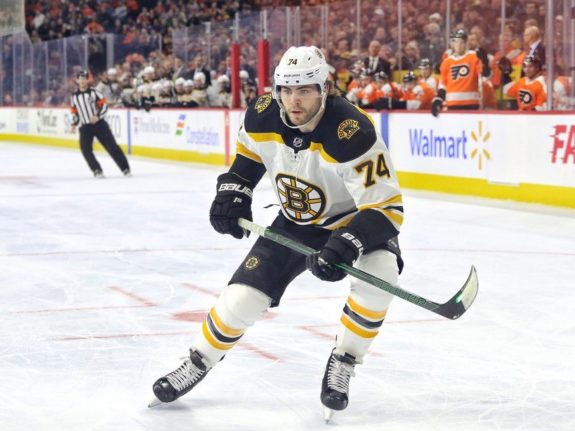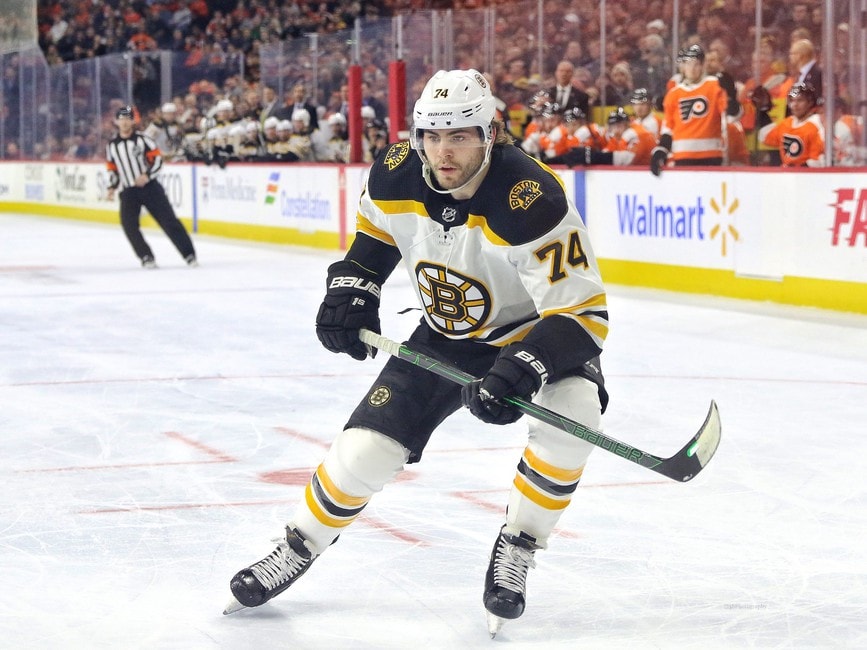 With the shortened season, I doubt anyone is expecting DeBrusk to score 30 goals. But if he could reach over 20 again in fewer games, the Bruins would surely be happy. With his new contract, these next two seasons are critical for him to prove himself as a consistent scorer in the league and set him up to cash in on his next contract. 
Related: Bruins' 5 Best Contracts for 2021
DeBrusk will also have a great chance at the start of the season to prove himself. David Pastrnak and Brad Marchand both had offseason surgery back in September. While Marchand could be ready to go when the season starts in mid-January, Pastrnak isn't expected to be ready until mid-February. With Pastrnak, their main goal scorer, missing time, the team will need DeBrusk to step up and he will surely have every opportunity to do so.
David Krejci Gets Consistent Linemates
Krejci has been a foundational piece of the Bruins for almost a decade and has been right there behind Patrice Bergeron on the center depth chart. Unfortunately, for the last few seasons, he has seen a rotating cast of players on his wings. The team has tried to address the hole on Krejci's right side on multiple occasions and nothing has seemed to work, leaving him to constantly adjust to what seems like a new wing every week. 
Related: Bruins' Face New Challenges With Proposed Divisional Realignments
Lack of scoring depth has plagued the Bruins these past few seasons and has been a large part of the reason why the team keeps having great regular-season success and then struggles in the playoffs. The team has an elite first line and a solid fourth line but the middle six has been a gaping, inconsistent black hole.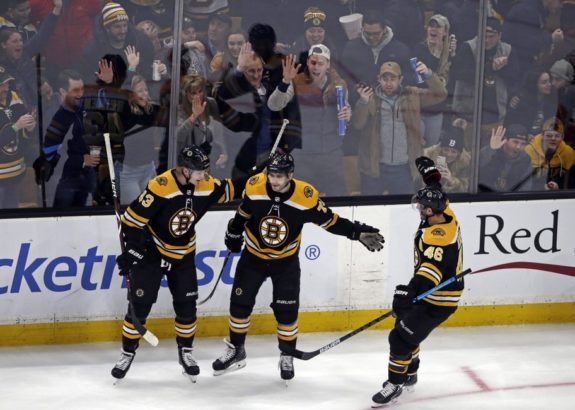 Solidifying a second line would go a long way to help the team in the 2020-21 season. Krejci has put up with this inconsistency enough and it's time the team figures it out. They have options in Ondrej Kase, newly acquired Craig Smith, Anders Bjork, and rookie Jack Studnicka. And if none of them work out, general manager Don Sweeney needs to make a change sooner rather than later as waiting for the trade deadline has not worked in recent seasons. Please, someone, give Krejci the consistent linemates he deserves in 2021.
One More Season of Chara
It can't be said enough how important Chara has been to the Bruins since he arrived in 2006. Is he the same player? No, but he's still a terrific leader and with a very young blue line, the team could use another season of his mentorship. He still remains unsigned and has reportedly been waiting to see what next season will look like before making any decisions. Given that plans for the 2020-21 season are almost finalized, we should hopefully have an answer to the Chara question soon.
Related: The Value of Zdeno Chara's Leadership
I know there may be some kinks to working out another contract. He may not be willing to play more of a depth position or participate in what is sure to be a tough, compressed season. But if possible, it would be great to see another year of the big man on the blue line. A Chara signing would be the perfect gift this holiday season.
The Wait Is Almost Over
Just like Christmas and the New Year are fast approaching, so is the next NHL season. No matter what form it returns in, professional hockey will be played in North America in 2021 and I, along with many, can't wait. Even though the Stanley Cup was awarded only three months ago, it feels like it has been much, much longer since the NHL was in session. The new season can't come fast enough.
---
---