This week, news broke that several NHL teams are exploring options to play their 2020-21 home games in outdoor venues. Among those teams are the Boston Bruins. Now, the possibility of this actually happening is a long shot. The costs to continuously stage outdoor games would be enormous and the NHL is already having money issues and asking NHL players to defer more of their 2020-21 salaries.
Bruins fans have been lucky enough to see the team play several outdoor games over the years. The team played in the NHL Winter Classic game in 2010, 2016, and 2019. They're almost always exciting games and it's clear to see that the players enjoy them.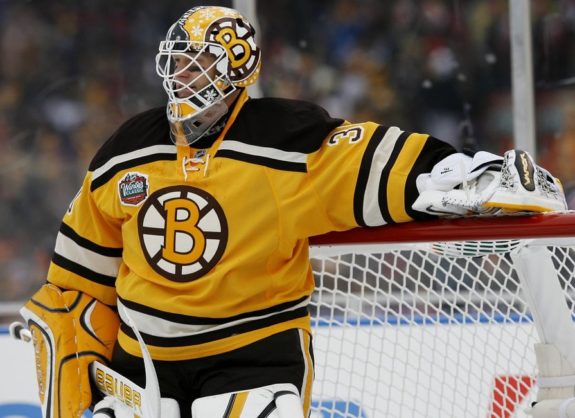 Playing a "whole season" of home games outdoors is obviously much different than one special game every few years. It's especially different when you take into consideration that there is still a chance that they wouldn't be allowed to have fans even if they are playing outdoors. Governor Charlie Baker has banned fans from Gillette Stadium for Patriots and Revolution games through the end of the NFL and MLS seasons. If the NHL is looking to restart in mid-January, there still may be restrictions on large gatherings even in outdoor spaces throughout Massachusetts.
Related: Bruins' Strong Center Depth in 2020-21 is Led by Bergeron & Krejci
But, it's still a fun thought experiment to think about how and where the Bruins' would play a whole season of games outdoors.
Fenway Park
Fenway Park, home of the Boston Red Sox, has been floated around the most since the announcement was made. When the team confirmed that they were exploring an outdoor venue, they specifically named Fenway.  Previously, it was used as the venue for the NHL Winter Classic in 2010.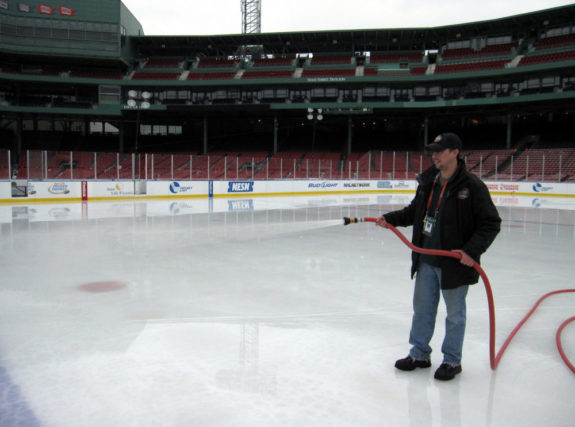 It's easy to see why the Bruins would want to explore Fenway as an option. Playing at the landmark field would certainly draw some excitement from fans. If they are allowed to attend, there is something very satisfying about the historic park being the first place Boston fans could return to watch sports in person.
Fenway Park is also not too far location-wise from Warrior Ice Arena where the team practices. From a players' perspective, playing at Fenway wouldn't cause too much disruption to their usual game day routines. It also wouldn't be as big of a hassle to move equipment and supplies from TD Garden as other locations would be.
Related: NHL Rumors: Bruins, Oilers, Wild, Penguins, Maple Leafs, More
The obvious question with playing at Fenway Park is what to do when the MLB starts up again. As of right now, MLB opening day is planned for April 1, 2021, and they want to play a full, 162-game season. The Bruins and Boston Red Sox trying to share a field would be an operations nightmare if staff were constantly having to construct and deconstruct an outdoor hockey rink. It would get expensive really fast and even the possibility of being able to have paying fans in attendance would surely not offset the costs.
Gillette Stadium
Another obvious choice for an outdoor venue in Massachusetts is Gillette Stadium, the location of the 2016 Winter Classic Game. Gillette is a bigger location than Fenway, which would allow the possibility for more fans to attend in limited capacity and more social distancing options. Similar to Fenway, they also have the experience of setting up for an outdoor game there. 
The downside is that Gillette Stadium is a good 35-45 minutes from the city of Boston. Hockey players are notoriously superstitious and creatures of habits. Any outdoor venue would need to be approved by the team, so would they be open to a change like that for a season?
Similar to Fenway Park, scheduling also becomes an issue. While they would be clear of the NFL season, the MLS is targeting an early March restart. Gillette is also a major concert venue. While TD Garden staff is used to converting their space between a basketball court and ice rink, it becomes harder when in a space not typically equipped for the transition.
Harvard Stadium
Harvard Stadium should be another consideration. It has a similar capacity to Fenway Park, but the stadium design would be better suited for viewing a hockey game. It's location is better than Gillette as it's actually in Boston in the same area as where the team practices.
With Harvard Stadium, there is also less of a chance of scheduling issues. The Harvard Lacrosse team plays there in the spring but the Ivy League has already postponed their spring sports through February. In general, the league has taken a more cautious approach, cancelling all fall and winter sports due to the COVID-19 pandemic. If Harvard has a season, the Bruins may be able to work with the team to have them play somewhere else.
Boston City Hall
These last two options are a little more out there, but would surely be fun. Boston City Hall is a popular outdoor event venue. It's hosted a variety of festivals and concerts, including one organized by the NHL before Game 1 of the Stanley Cup Final in 2019. It would be a unique experience that fans would surely pay to see and say they once saw a Bruins game at City Hall. 
Would it have issues? Yes. Camera setup for broadcasts would be a challenge and figuring out seating/viewing for fans, however limited, would also be difficult. It would also be hard to get approval from the city for something like this as it would disrupt traffic in a fairly congested area of the city. 
Related: 5 Things Bruins' Fans Can Be Thankful For
But it would be a unique approach to solving an issue and this pandemic is pushing everyone to reimagine the way we do things.
The Esplanade
The Charles River Esplanade is one of the most iconic locations in Boston. It's home to the famous Head of the Charles Regatta, which in a normal year, sees over 10,000 athletes and nearly a quarter of a million attendees. The Esplanade stretches across much of the city, so they would probably be able to find a stretch to build a rink and block off for games. 
Related: Who Should the Boston Bruins' Next Captain Be?
Similar to City Hall, the Esplanade would require a lot of creativity to make everything work. It would essentially be building a venue out of nothing, which would be expensive. Of course, if fans still aren't allowed, plans would only have to focus on camera set up and accounting for team and staff members.
If the Bruins and NHL really wanted to get creative and use this challenging situation to do something truly unique, all types of possibilities should be explored.
The Reality
As much as it would be exciting to see, I don't think the Bruins will actually play all their home games outside. It would be both expensive and another logistical challenge for a season that is sure to be challenging enough already.
But, as states allow for some outdoor viewing capacity, the NHL should seriously consider at least one outdoor game somewhere for each team. It would be a smart move to generate excitement and get some fans back at games since who knows when large groups of fans will be allowed at indoor venues.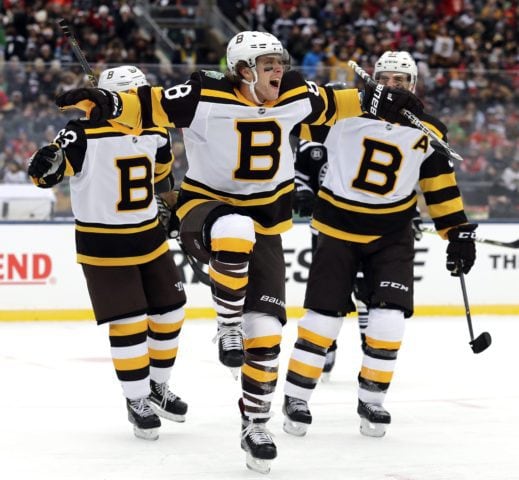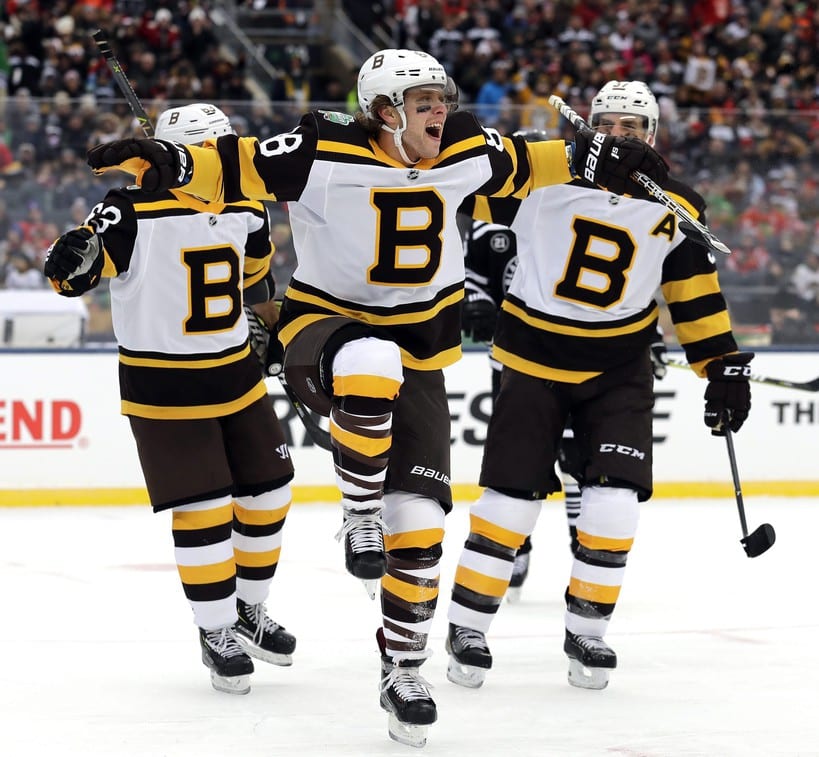 Comment below if you have any thoughts on the likelihood of outdoor games this upcoming season. What would your ideal venue be?
---
---